Summer is holding on strong across the Southeastern U.S. with temperatures reaching above normal for this afternoon.  These temperatures will feel even warmer when you include the humidity and that will lead to dangerous outdoor conditions. Here is the very latest.
Alerts
Areas of Georgia and Alabama are under heat advisories, meaning heat indices will range from 105° - 110°.  Heat index values this strong could lead to heat stroke or heat exhaustion.  If you plan on being outdoors you will need to do your best to stay safe and hydrated.
Forecast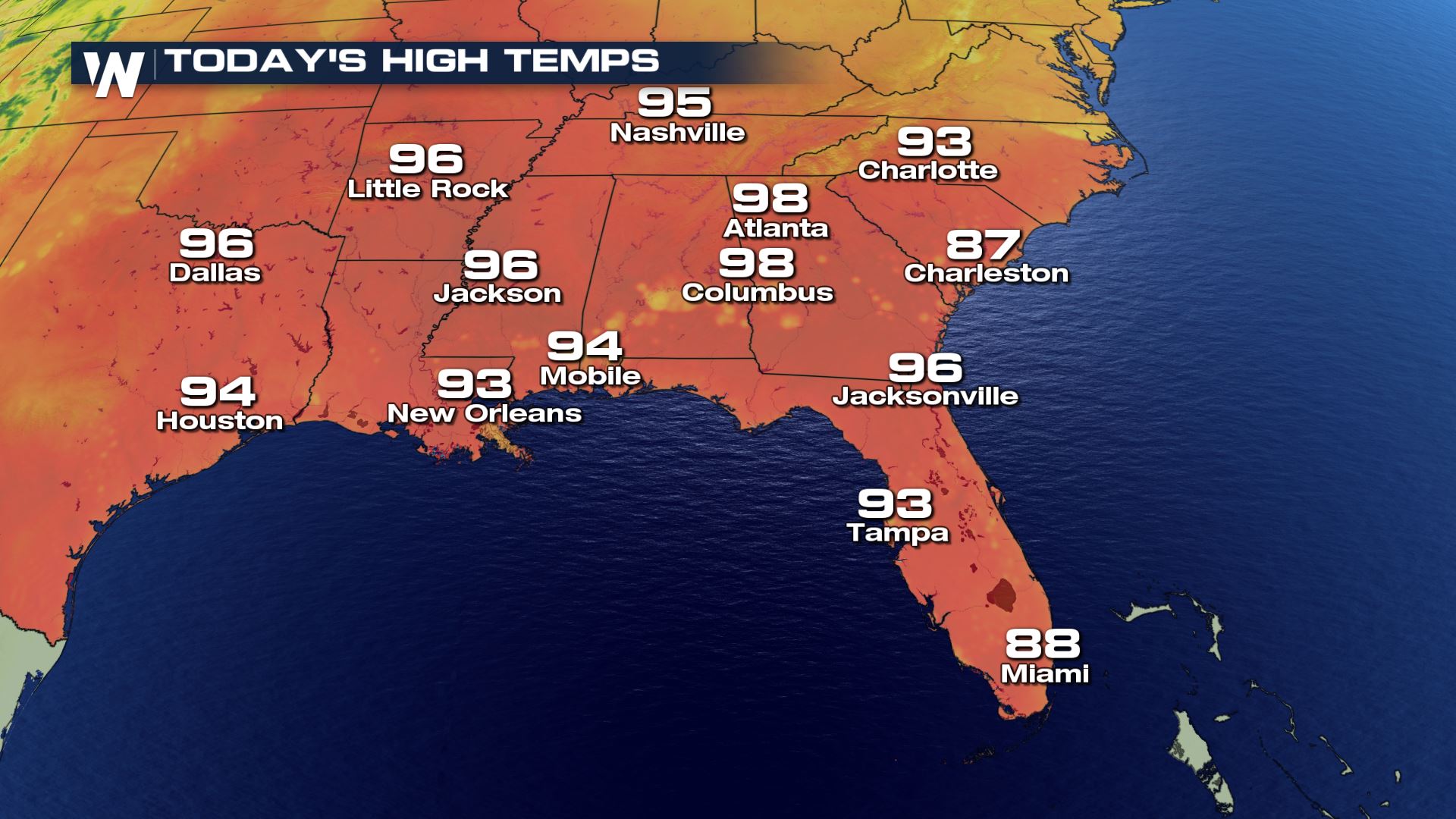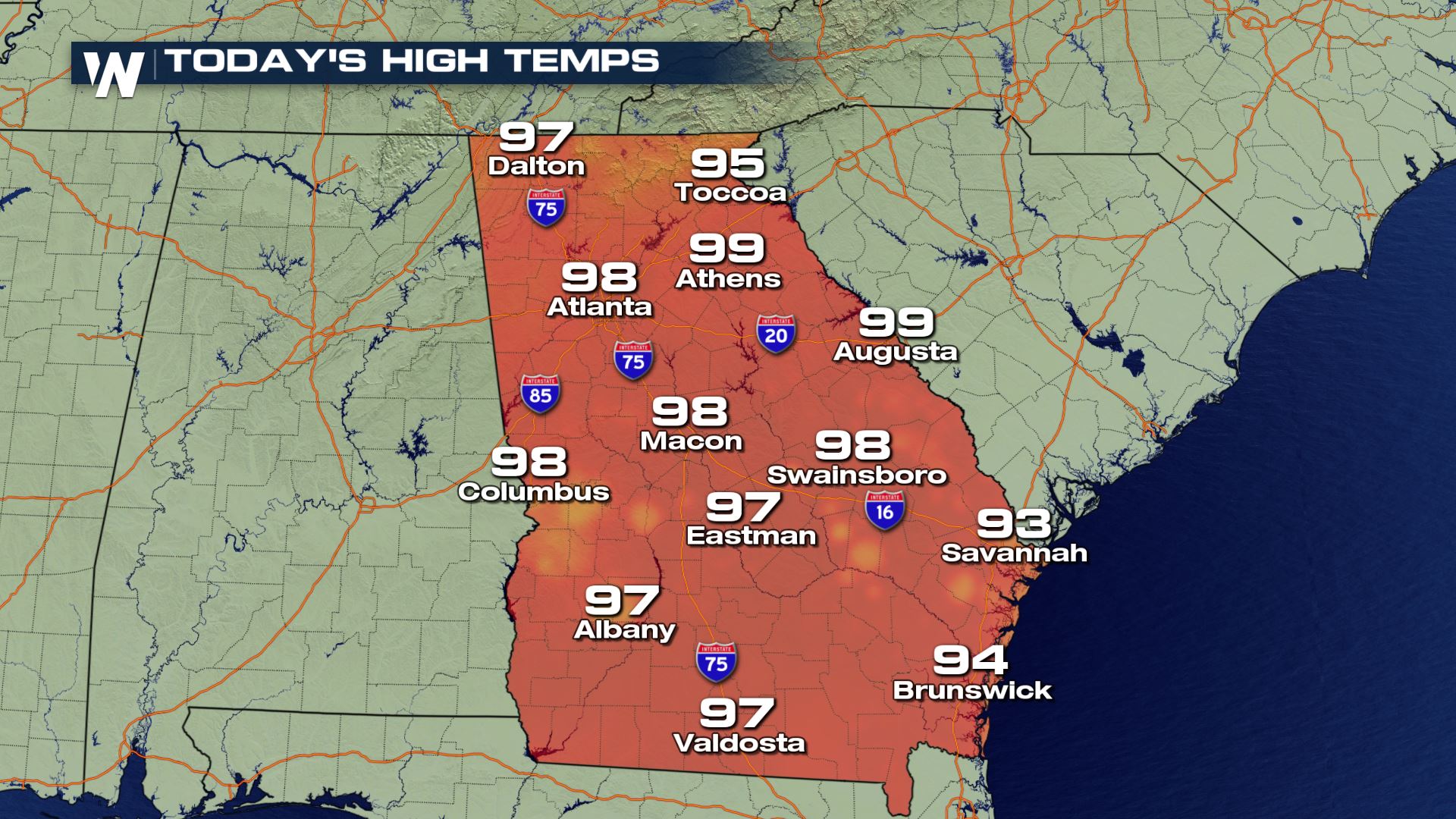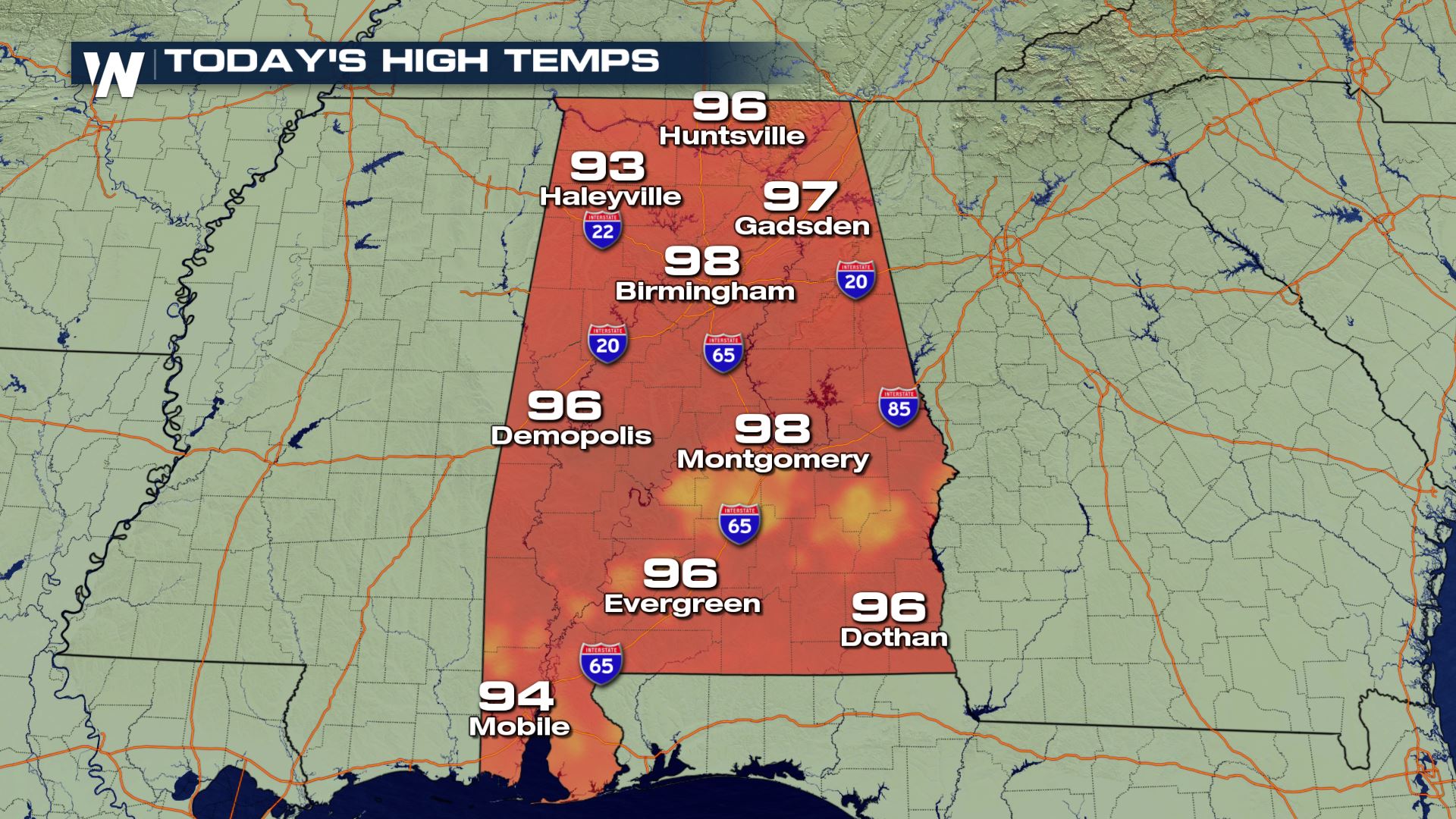 Look at these numbers for today! Some cities like Atlanta and Augusta could have a record high when all is said and done.
Heat Safety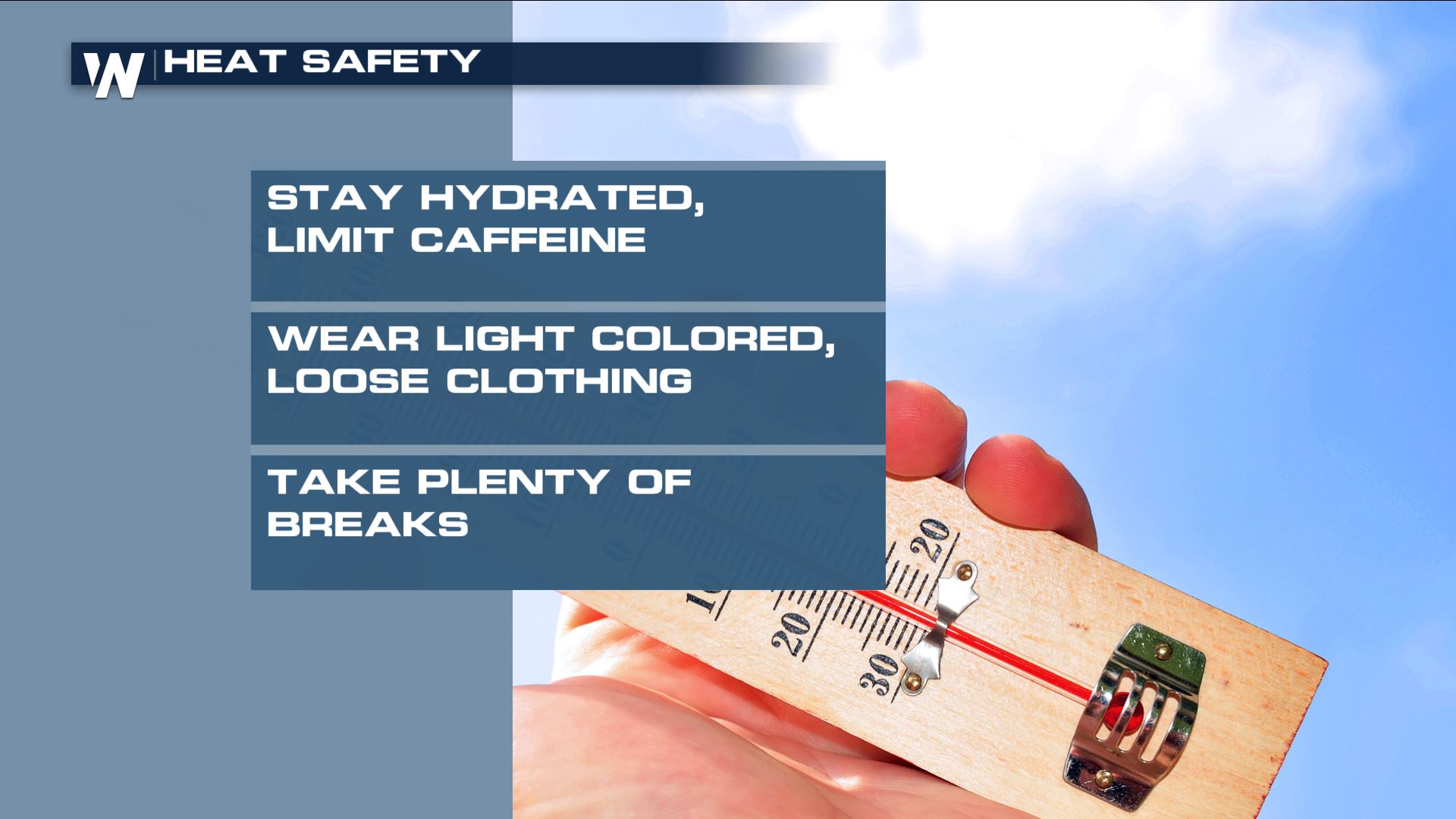 Here are some safety tips if you have to be outdoors for any amount of time today.  Please be safe and keep checking with WeatherNation for the latest updates!