The massive trough sweeping across the Country is heading towards the Great Lakes this week and will bring with it heavy rain and potentially severe thunderstorms. Here is the latest forecast on the severe chances for the Great Lakes and Ohio Valley.
Severe Outlook
Marginal severe risks (isolated) have been issued for areas of the Lower Great Lakes and the Ohio Valley. Damaging winds and large hail will be the main weather threats, but along the shores of Lake Erie and Ontario there could be a stray tornado.
Wednesday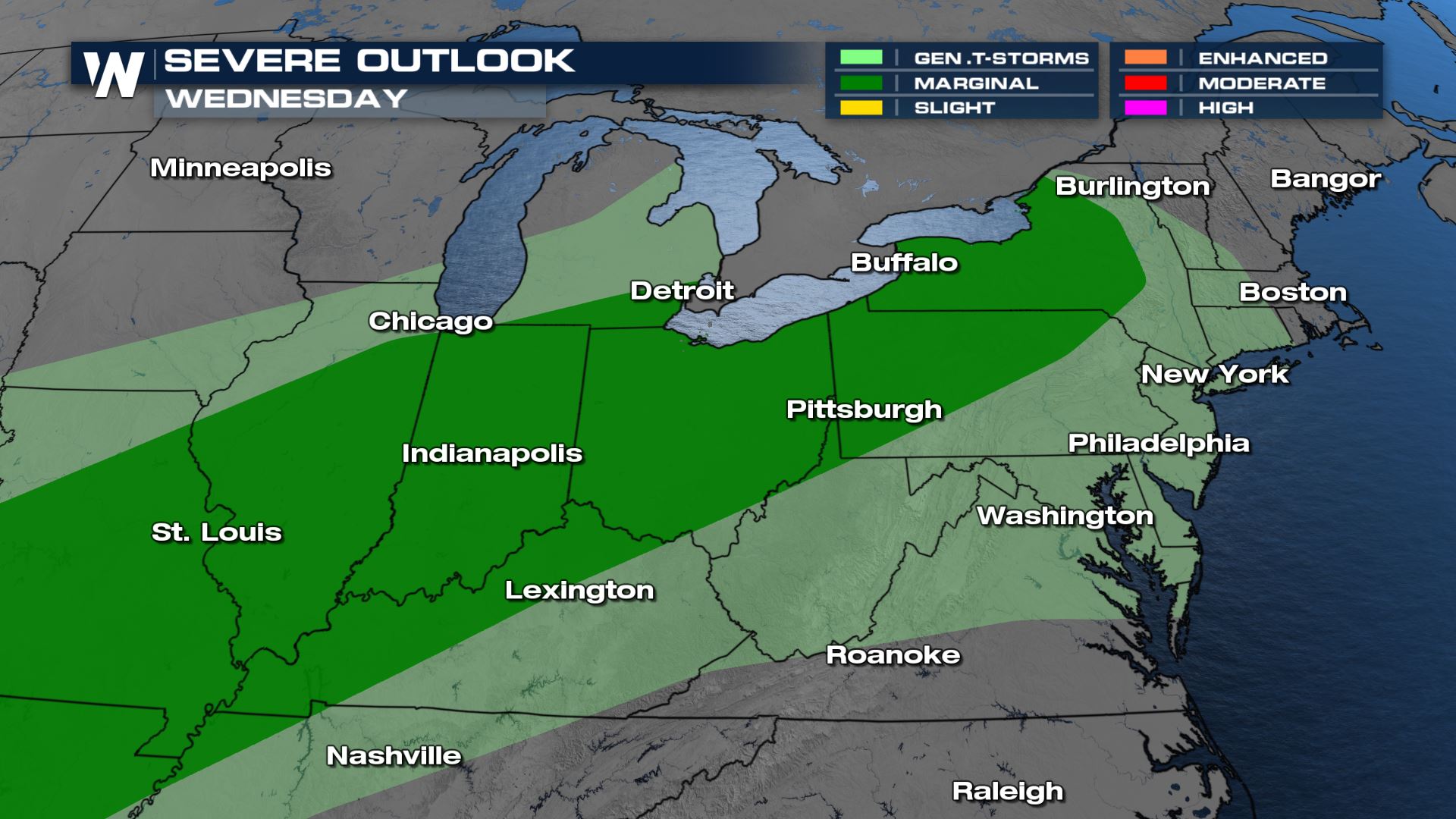 Thursday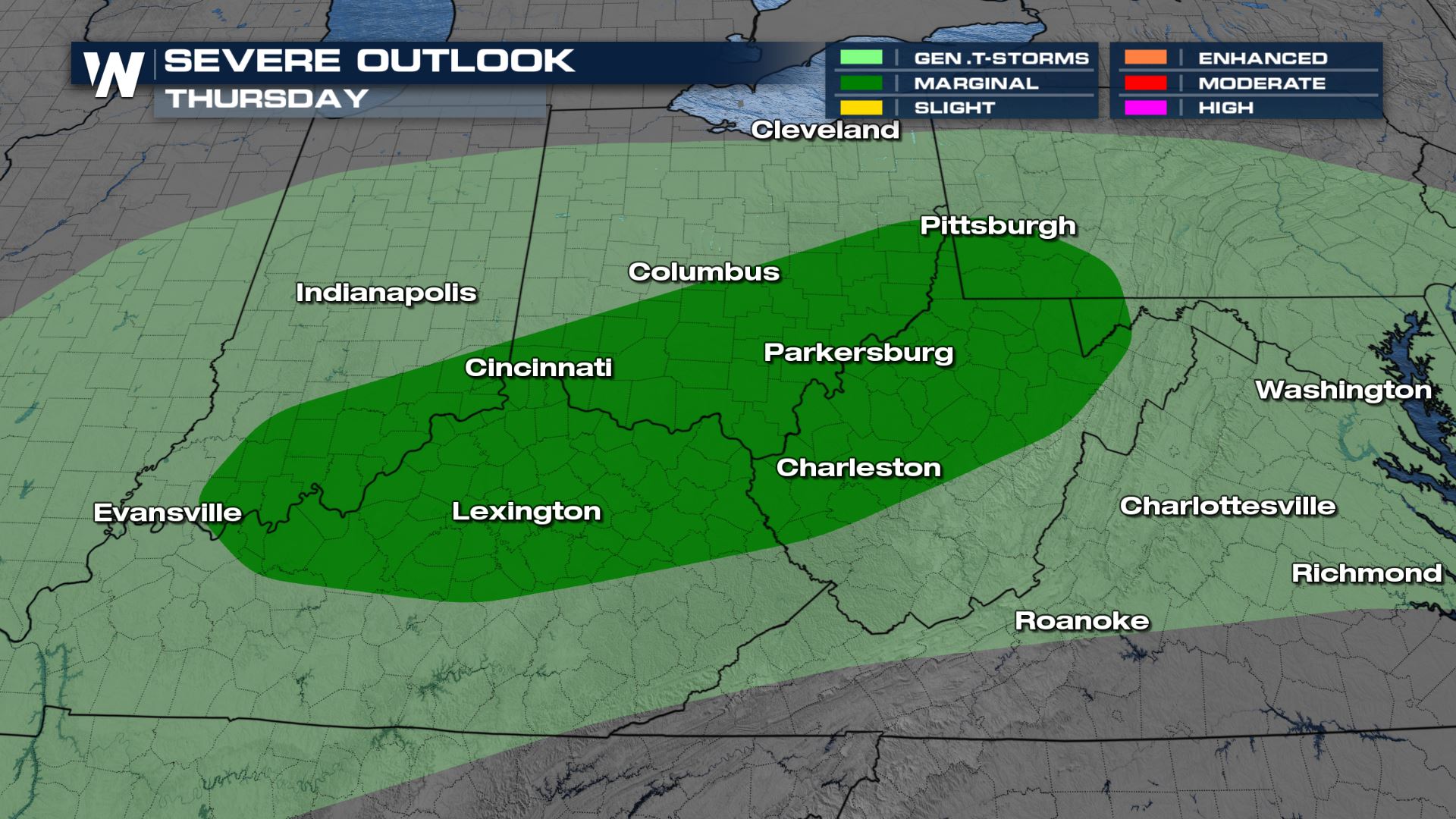 Severe Risks
The wind and hail risks will be the main weather stories, but that tornado threat can't be ruled in New York and Pennsylvania.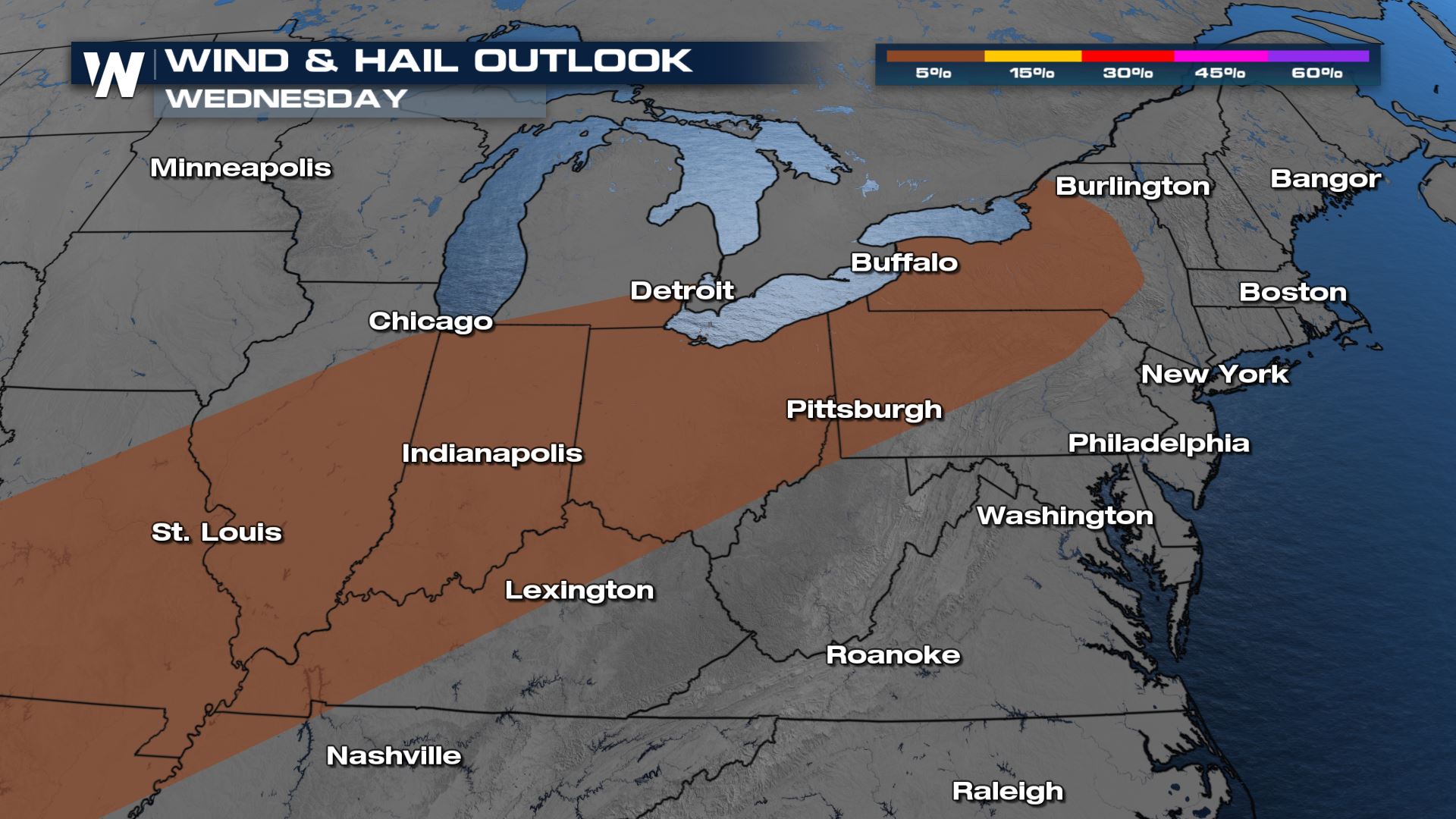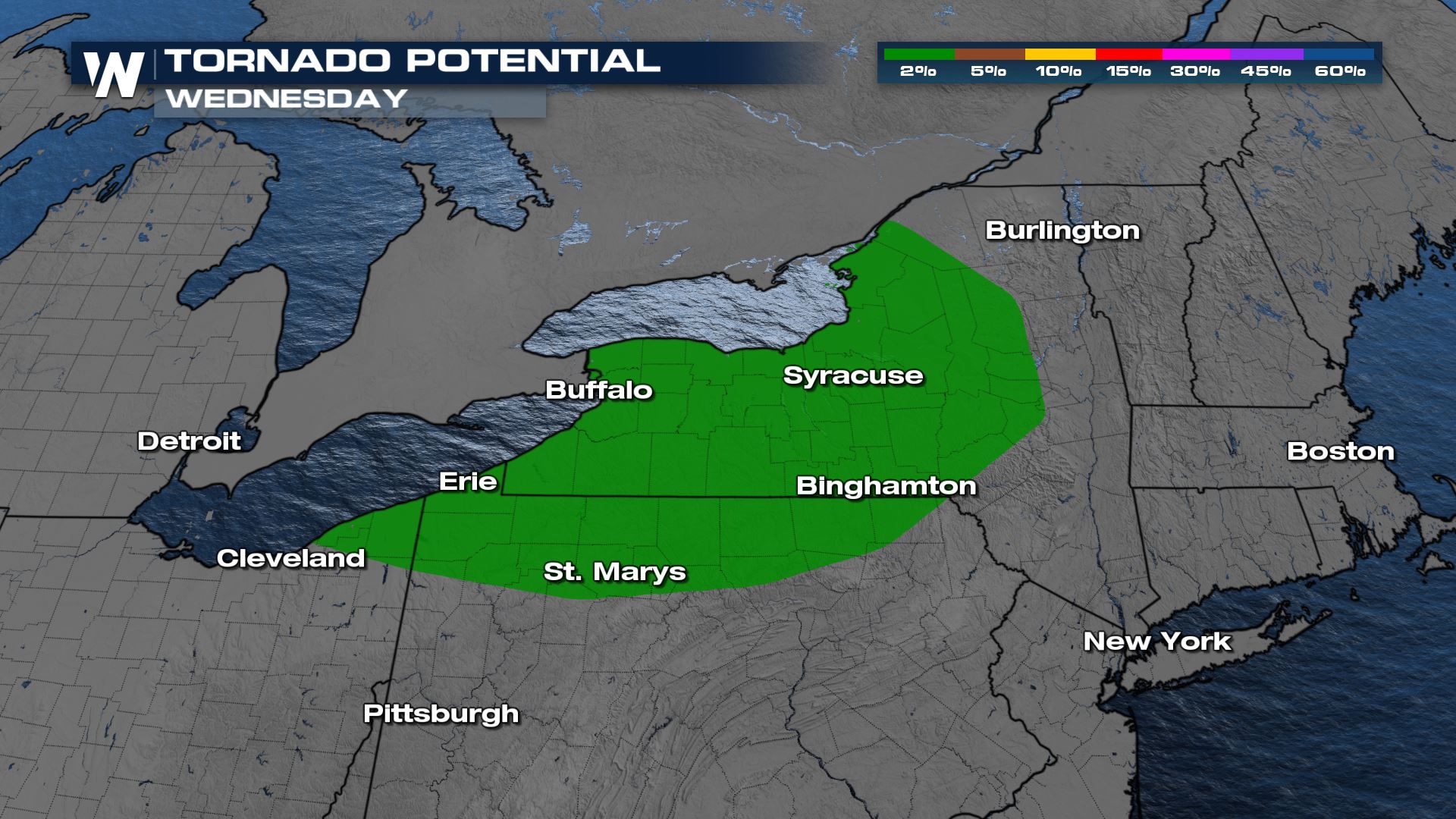 Forecast
The latest forecast is showing scattered thunderstorms throughout Wednesday and Thursday for these areas, but the severe risk will be mostly isolated.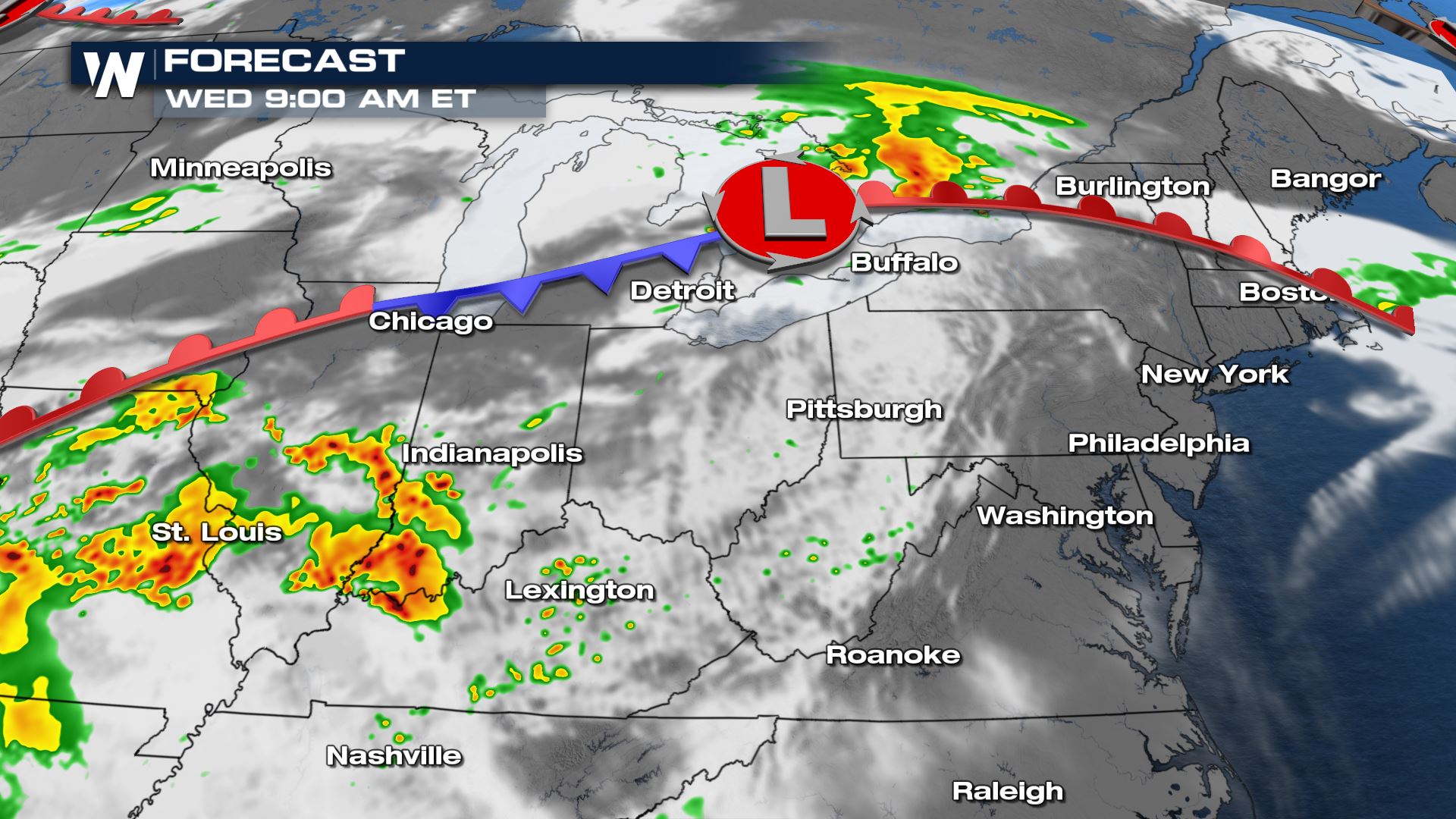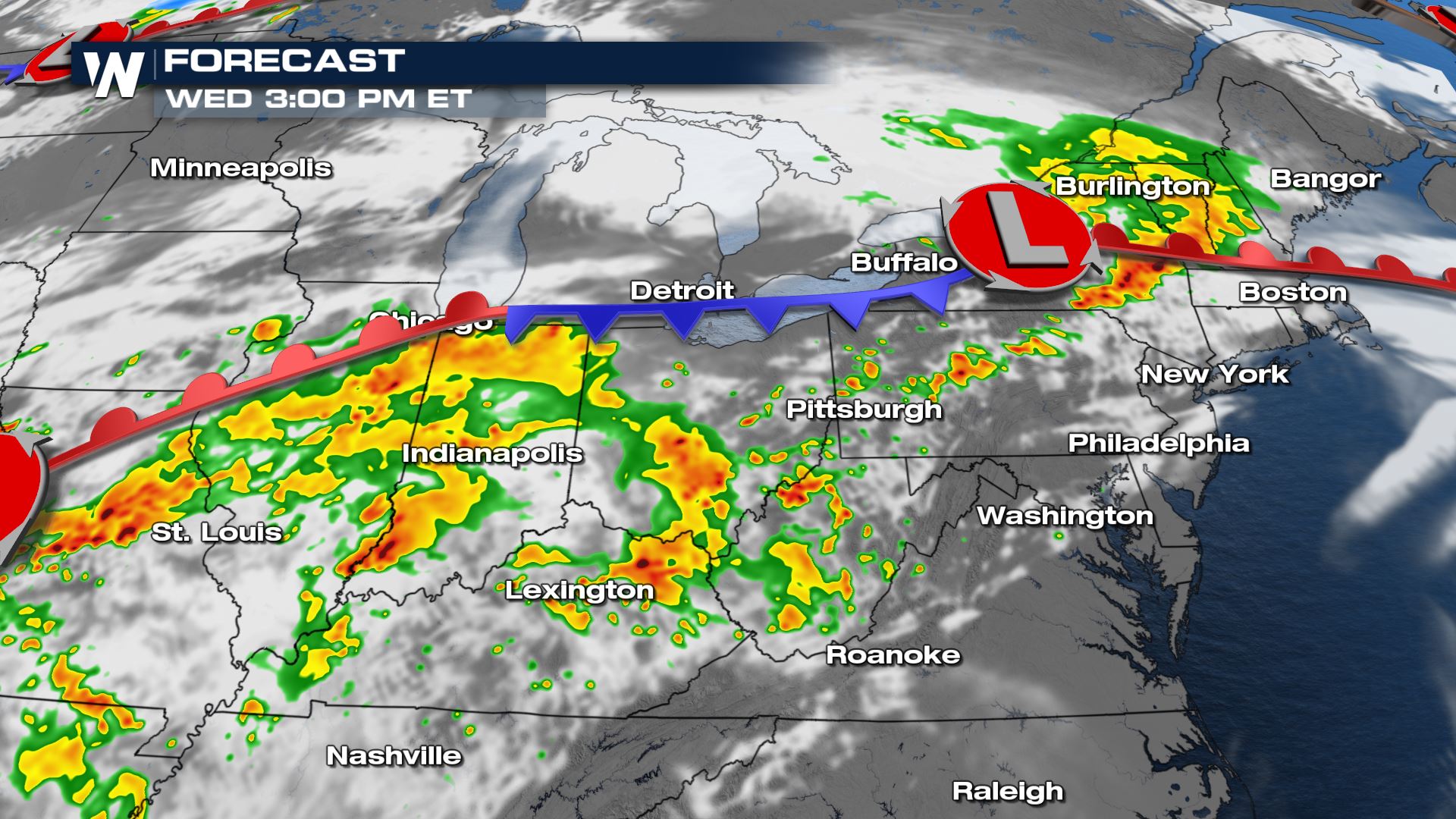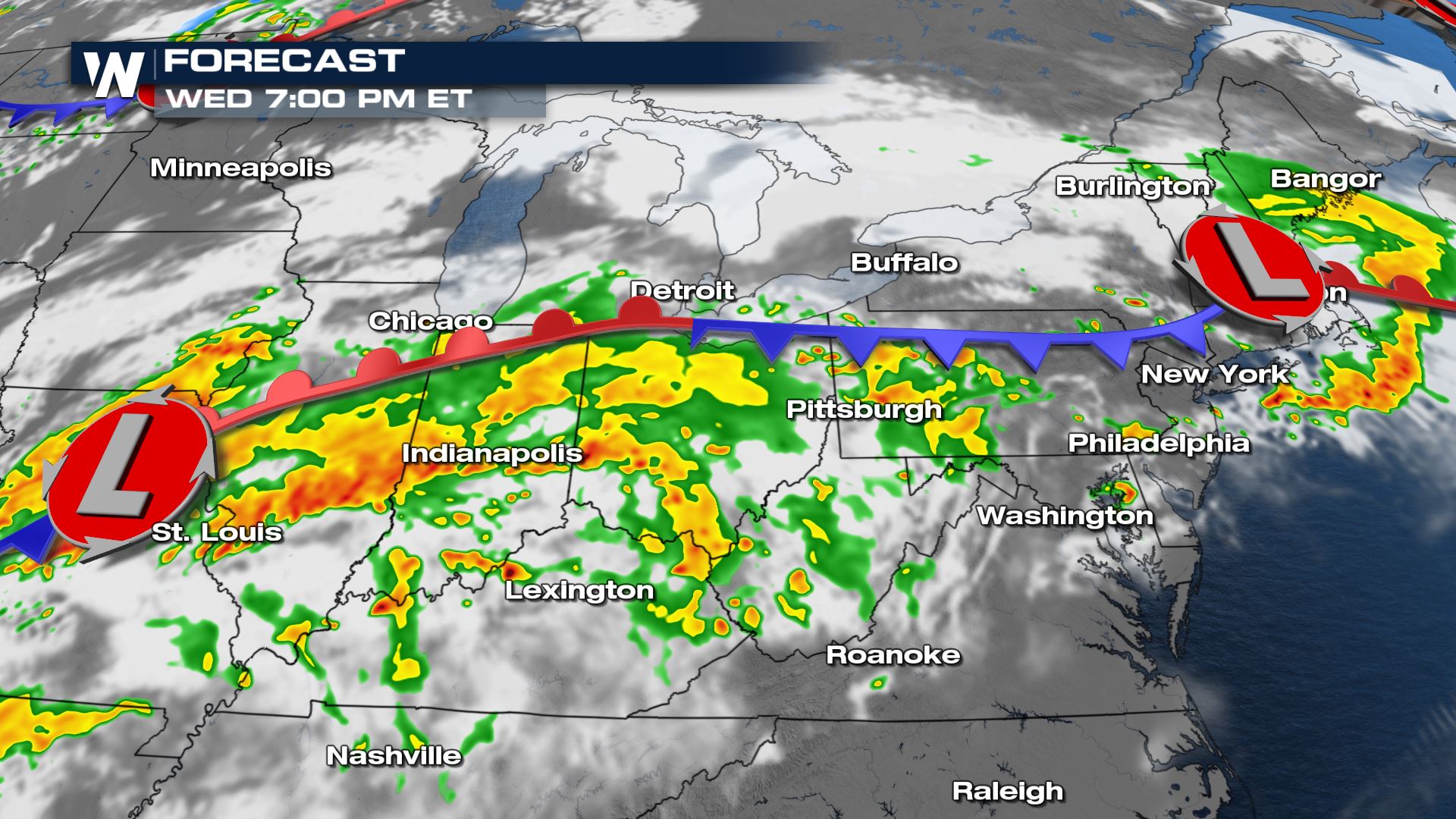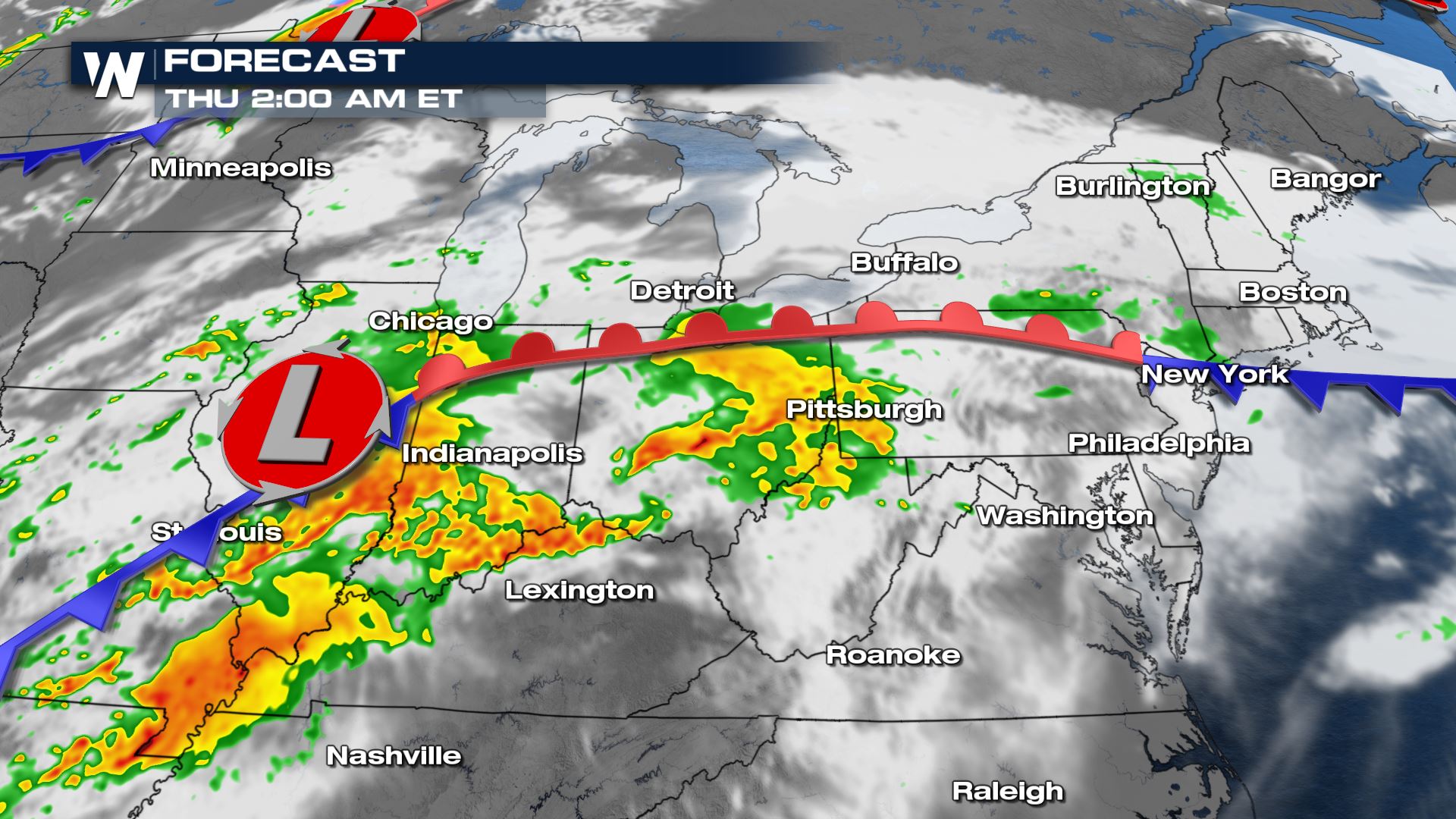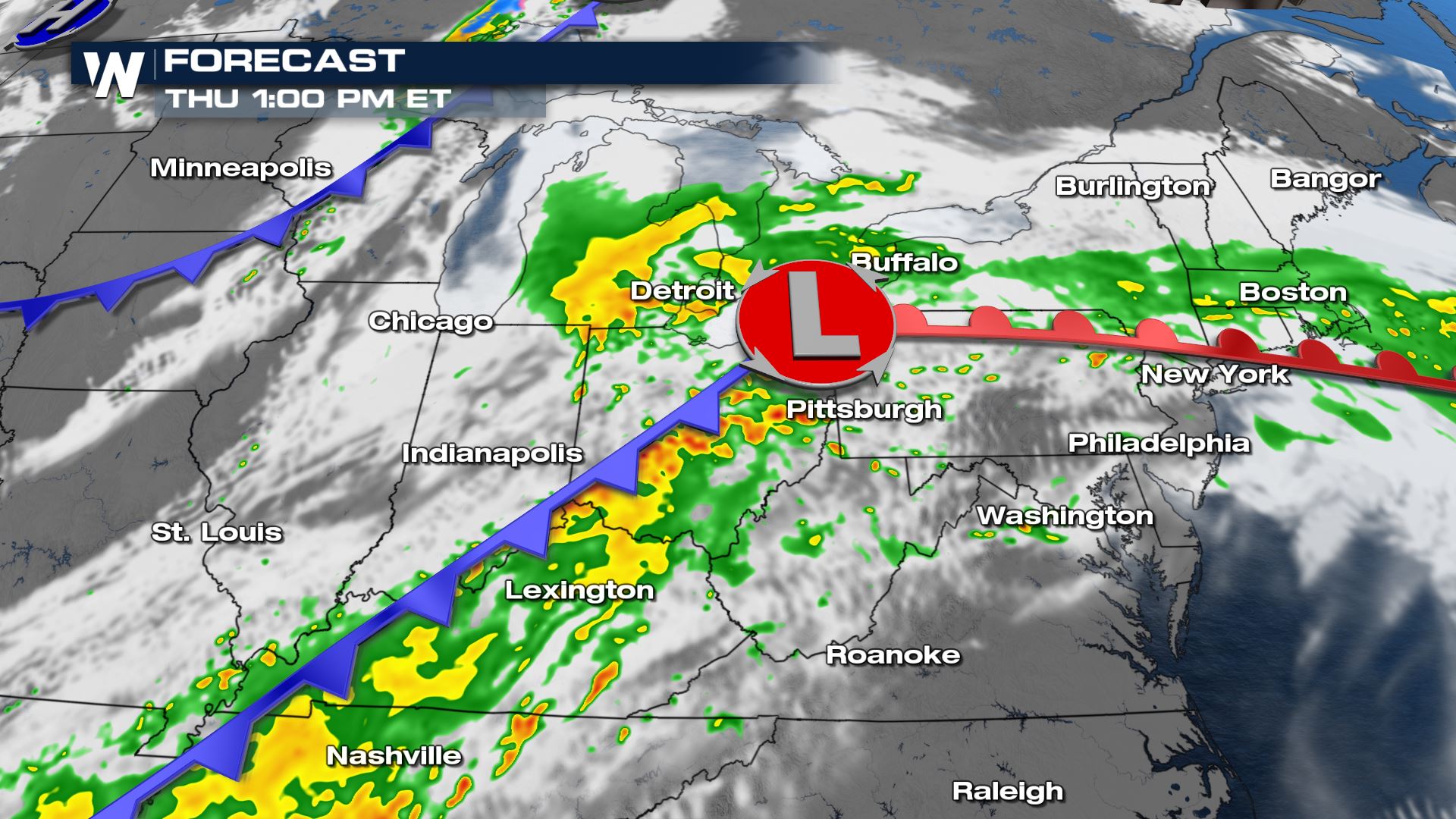 Keep checking back with WeatherNation for more updates on the severe storm chances for the Great Lakes and Northeast.