We are tracking a potent low pressure system. This will be picking up the winds but working in dry air for some parts of the United States. Strong winds plus low relative humidity levels means that we will be talking about an increase risk for fire danger. One area in particular that we are concerned about for fire weather is the southwest. The National Weather Service has issued Fire Weather Watches and Red Flag Warning across much of the Four Corners.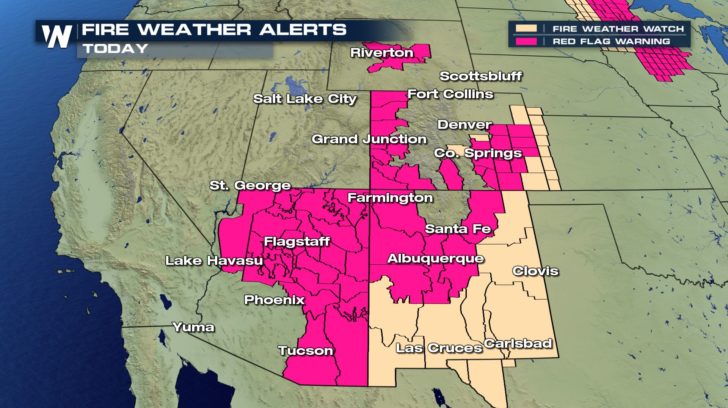 Humidity levels will be around 10% with winds sustained around 20 to 30 mph.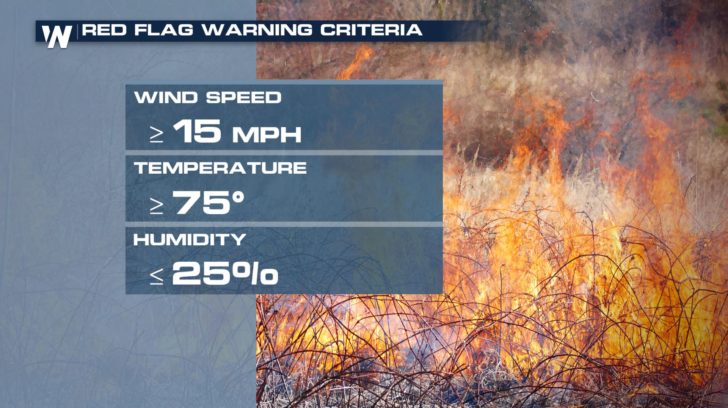 Winds will remain breezy throughout Sunday for the Southwest.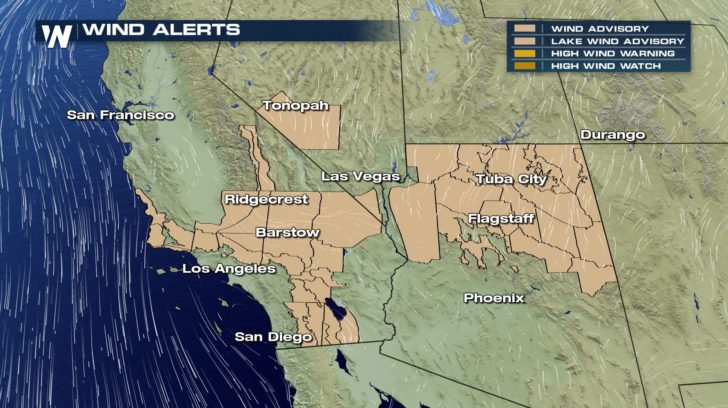 For this Sunday we have Elevated and even Critical Fire Weather across the region. Be extra cautious with your outdoor activities not just today but also even into your Monday.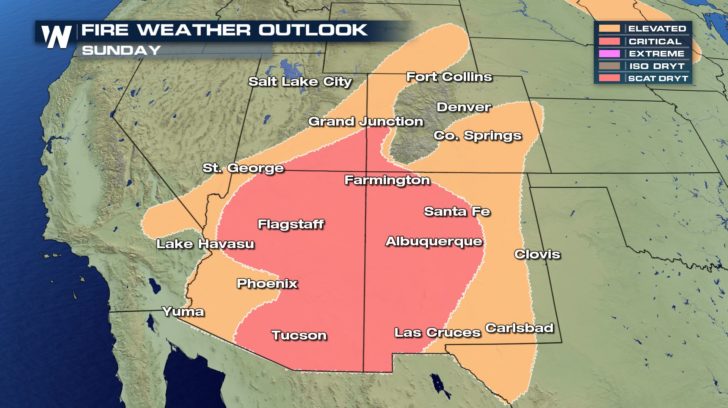 For Monday, that concern for fire weather shifts east.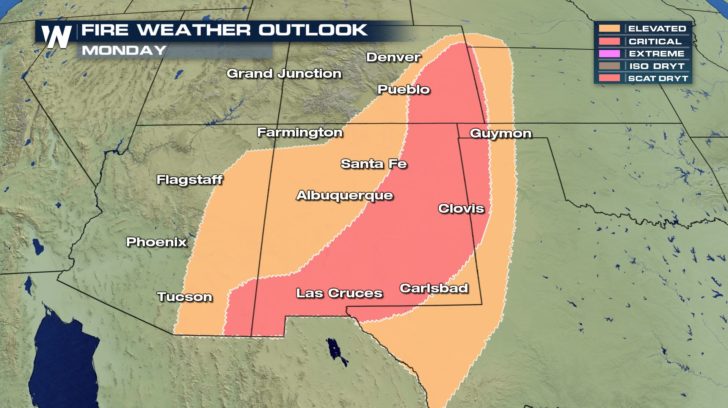 It is not just the southwest though that has some fire concerns this Sunday. A low pressure system to the west will be kicking up the winds across the Upper Midwest.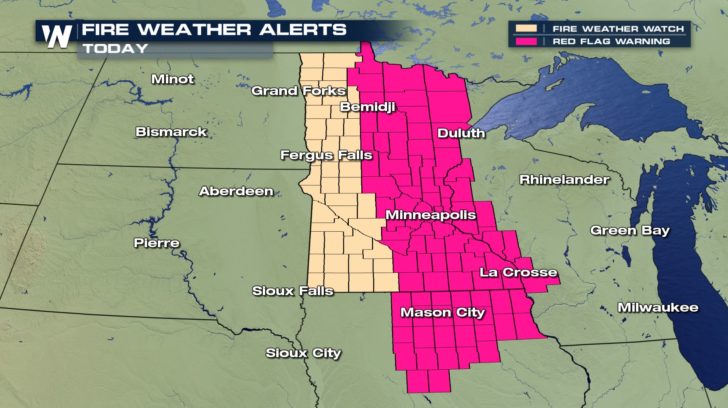 Fire Weather Alerts in place already across northern Iowa, Minnesota, and extreme western Wisconsin. Winds alerts extend from the Canadian border to Kansas as southerly wind pick up. The winds coupled with the low relative humidity levels means that the region will be susceptible to fire danger.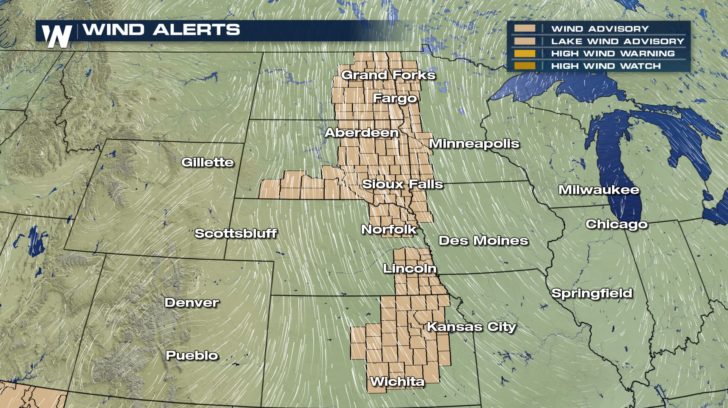 Be mindful to not perform any activities that cause a spark or do any outdoor burning.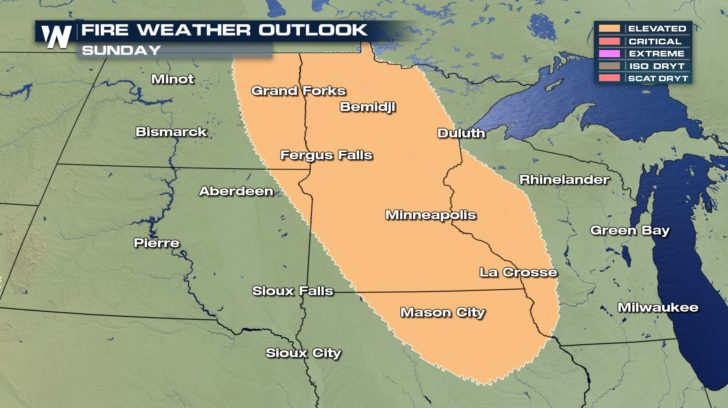 For WeatherNation, Meteorologist Kate Mantych