Winter impacts will be in the central Rockies today through Monday as a cold front meets up with energy and moisture from the Southwest. Rain and snow showers will be ongoing in Colorado, Wyoming, and Utah into Monday.
There will be around an inch of rain for low-elevation spots, with locally higher totals possible. By tomorrow midday, the heaviest precipitation will have cleared out, with just a few lingering snow showers around.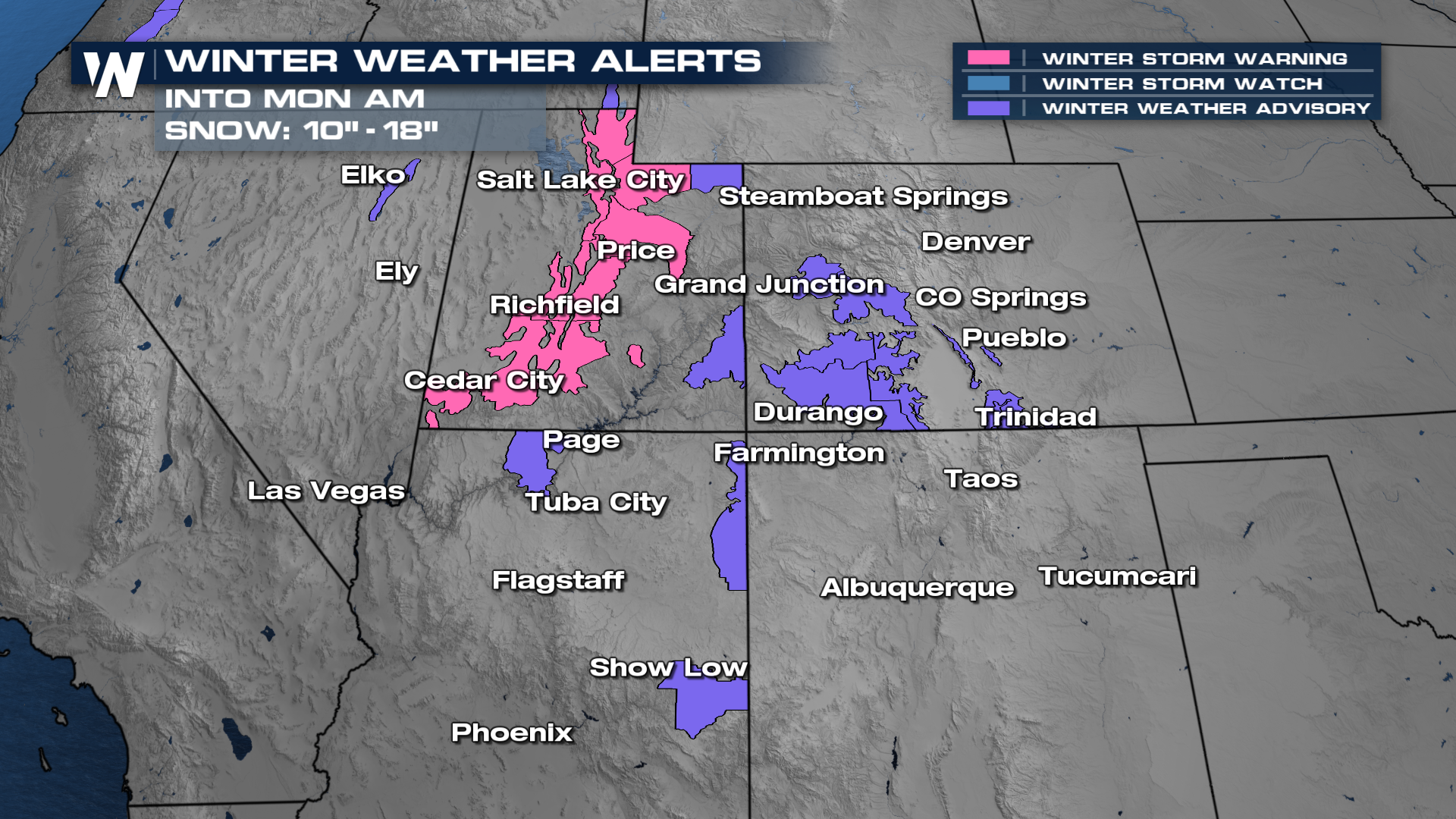 PACIFIC NORTHWEST
Things continue to clear out tonight, and high pressure ridges on Monday. This means you will get a break in precipitation for the start of your week. A cold front moves in Tuesday brining rain and snow as it moves west to east.