SETUP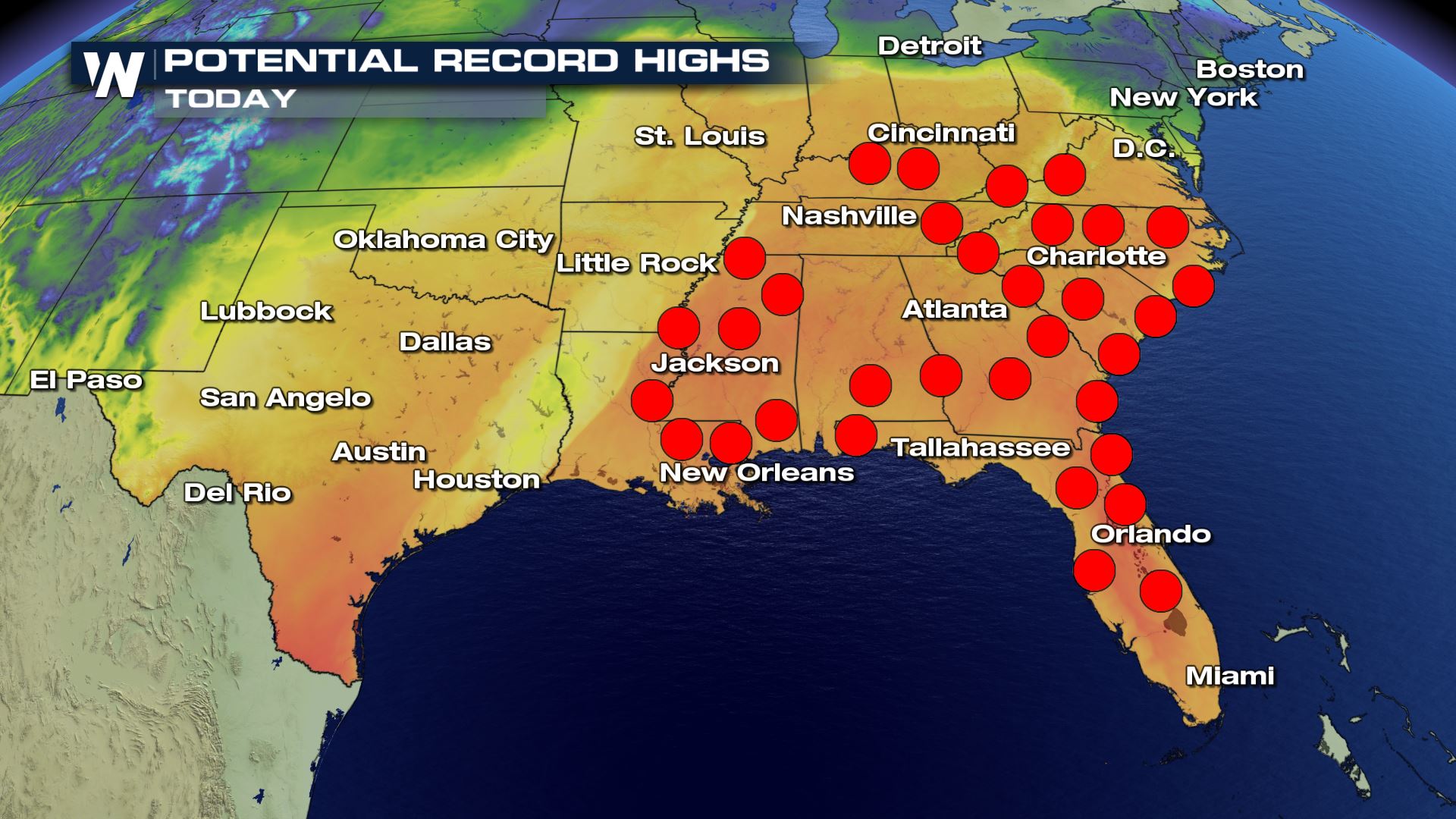 The southeastern U.S will get a taste of early summer for the last weekend in March. The reason? A ridge sitting over the southern U.S will continuously bring in warmer air, allowing our temperatures to climb. Temperatures are expected to be 10 to 20 degrees above our averages for this time of year! This will make it feel like what we typically see in June rather than March!
SATURDAY FORECAST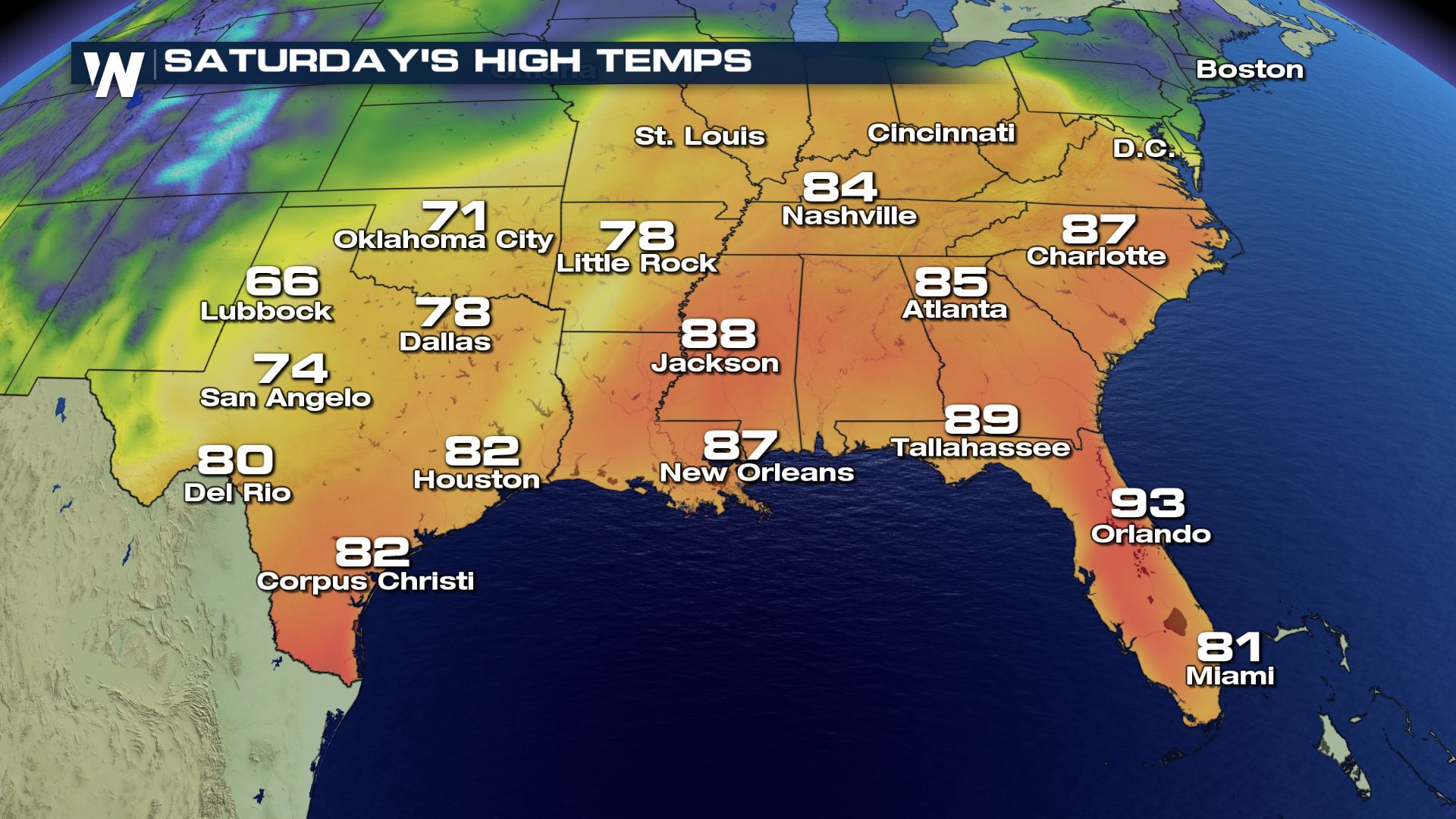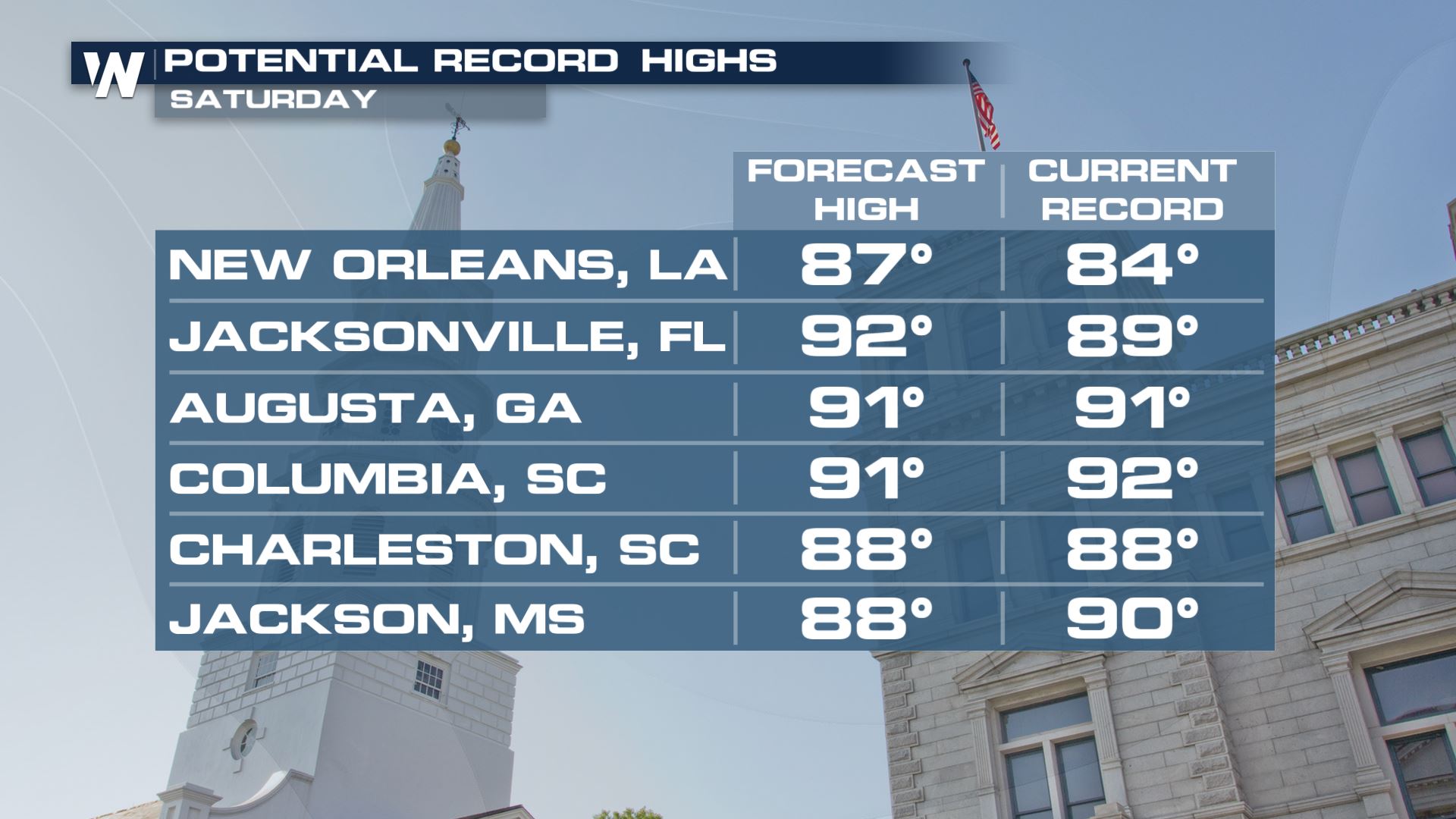 SUNDAY FORECAST
A cold front bringing strong thunderstorms Saturday night will also usher in cooler air for most spots. Still, Florida will see record high temperatures again on Sunday. Elsewhere: Cooler!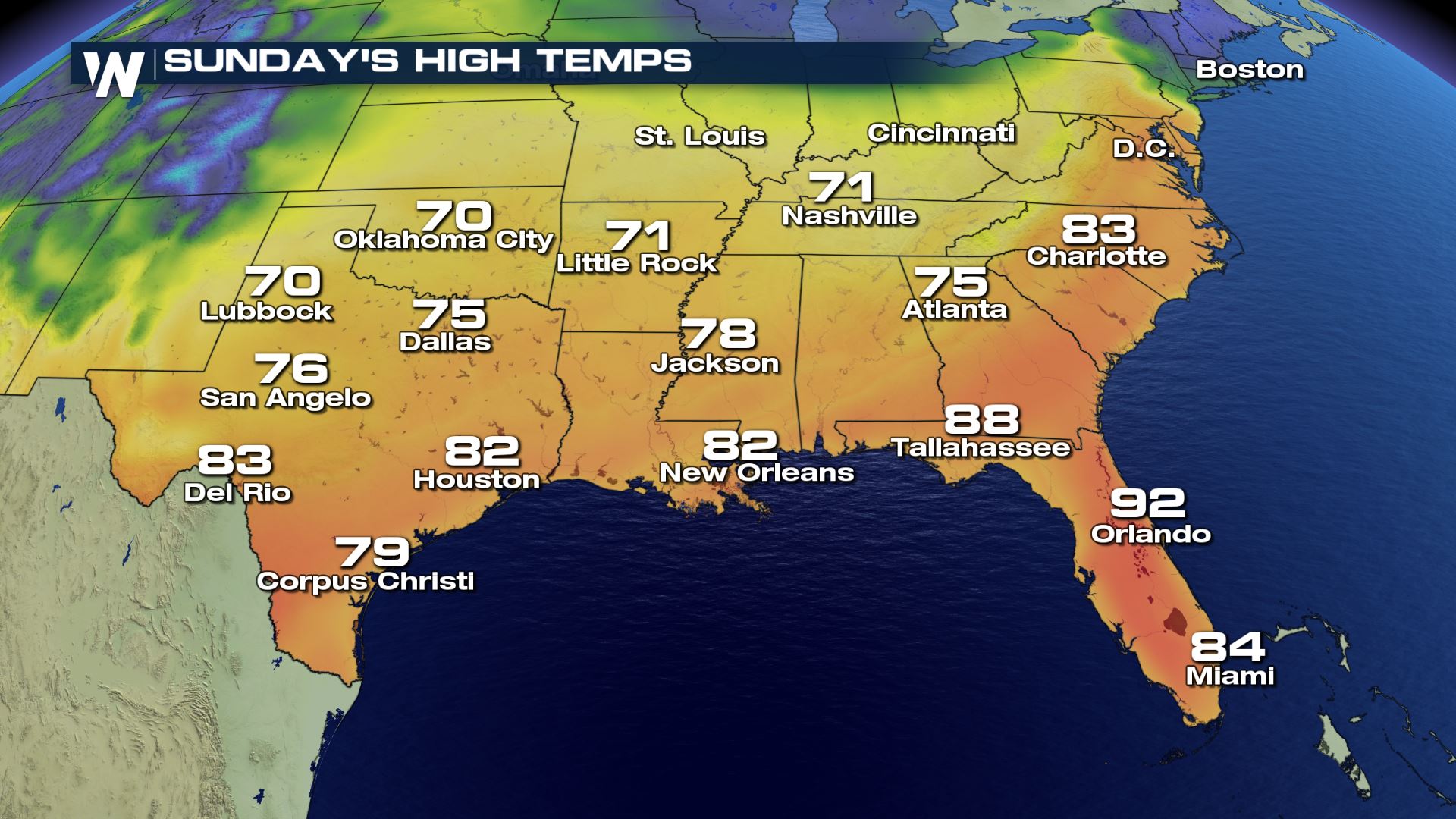 A LOOK AHEAD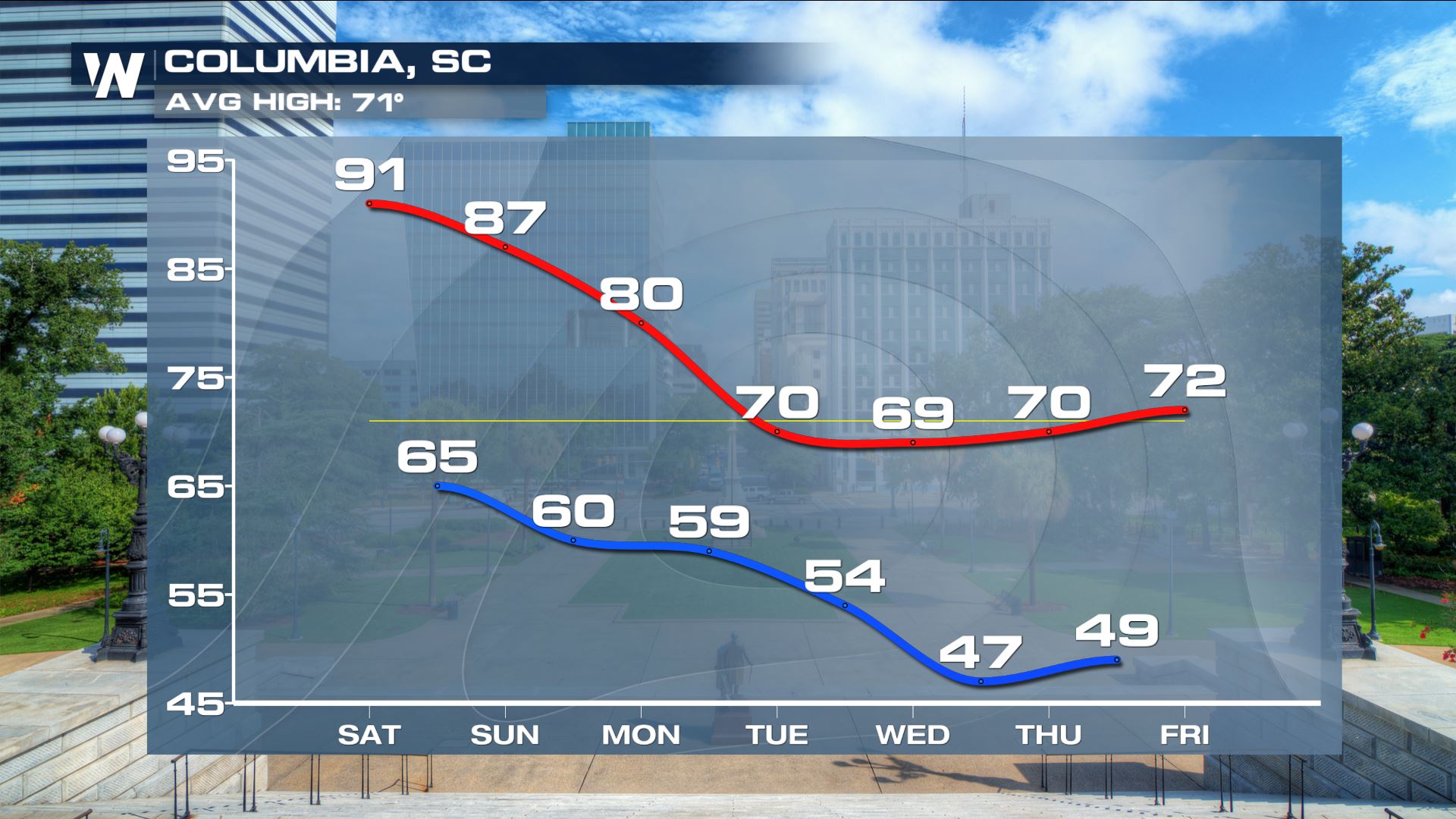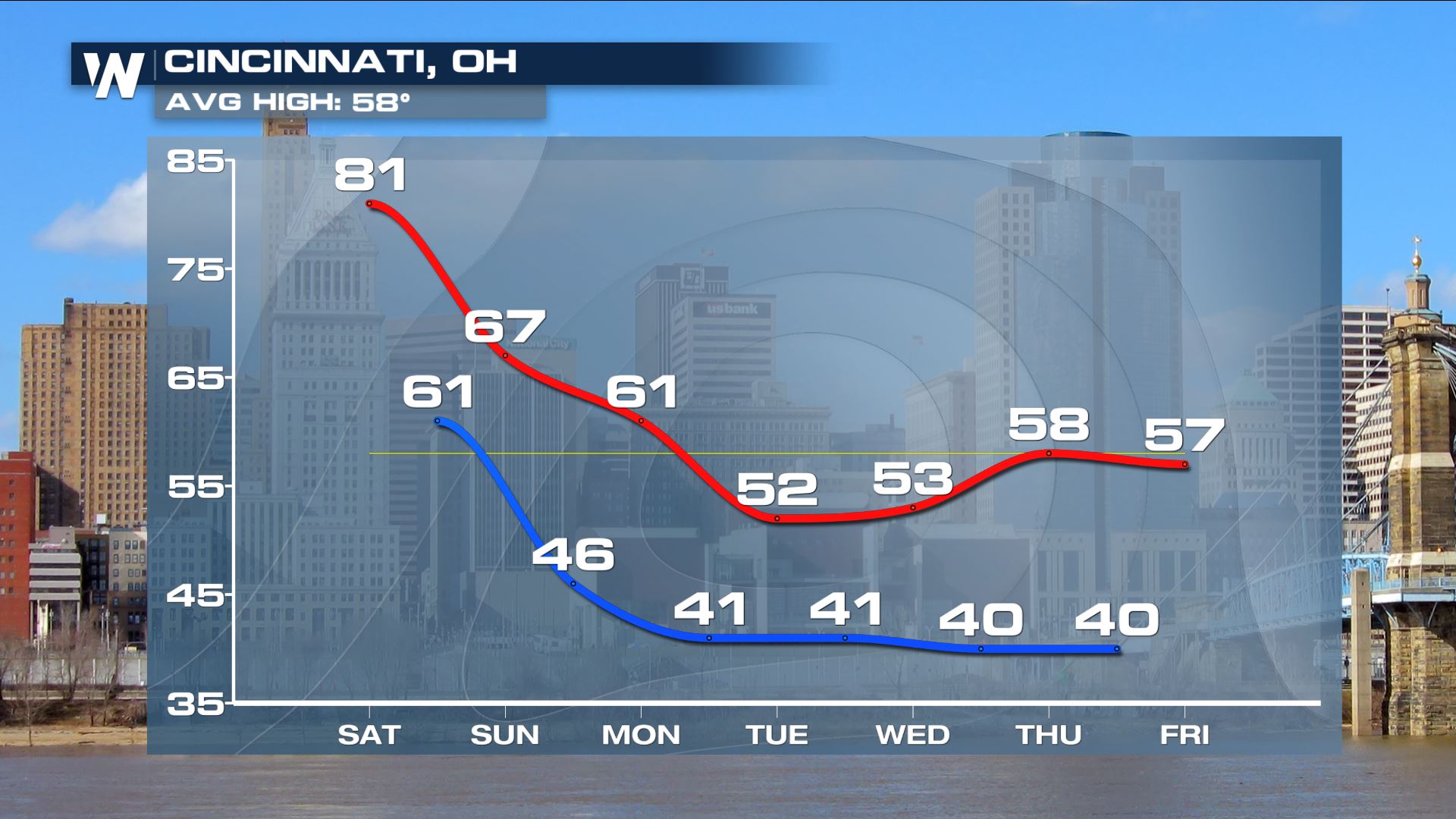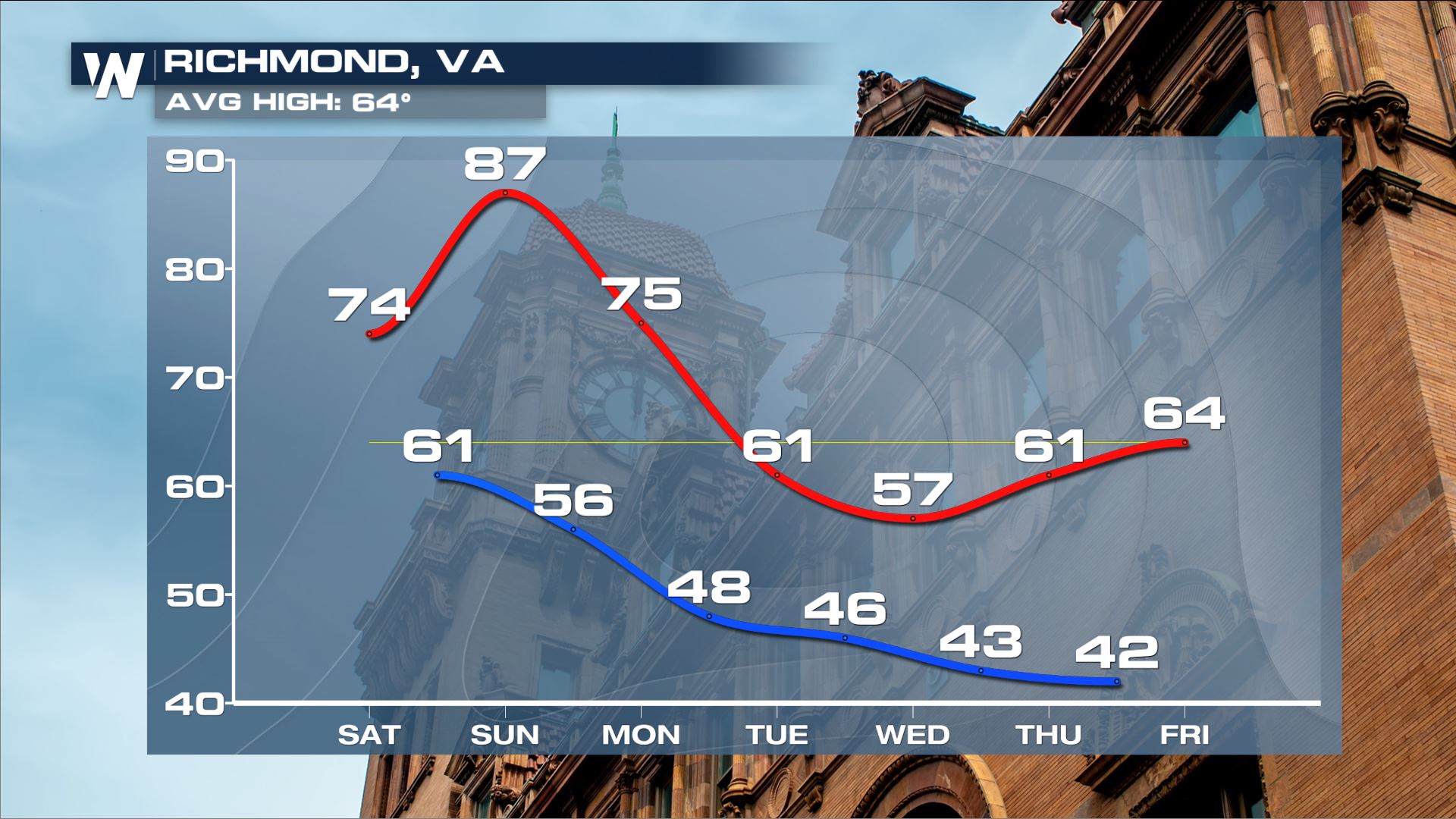 It'll be the perfect weekend to stay inside in the cool air! But, if the social distancing has got the better of you and you want to take a nice walk outside, make sure to be safe about it. Apply plenty of sunscreen and drink plenty of water. It'll be very easy to burn or dehydrate in temperatures like these!