Another chance for severe storms is in the forecast today across the High Plains.  As a strong ridge of high pressure continues to dominate the western U.S., energy riding along this ridge will likely lead to strong to severe storms over parts of Montana, Wyoming and the Dakotas today.  Here is the very latest.
Severe Outlook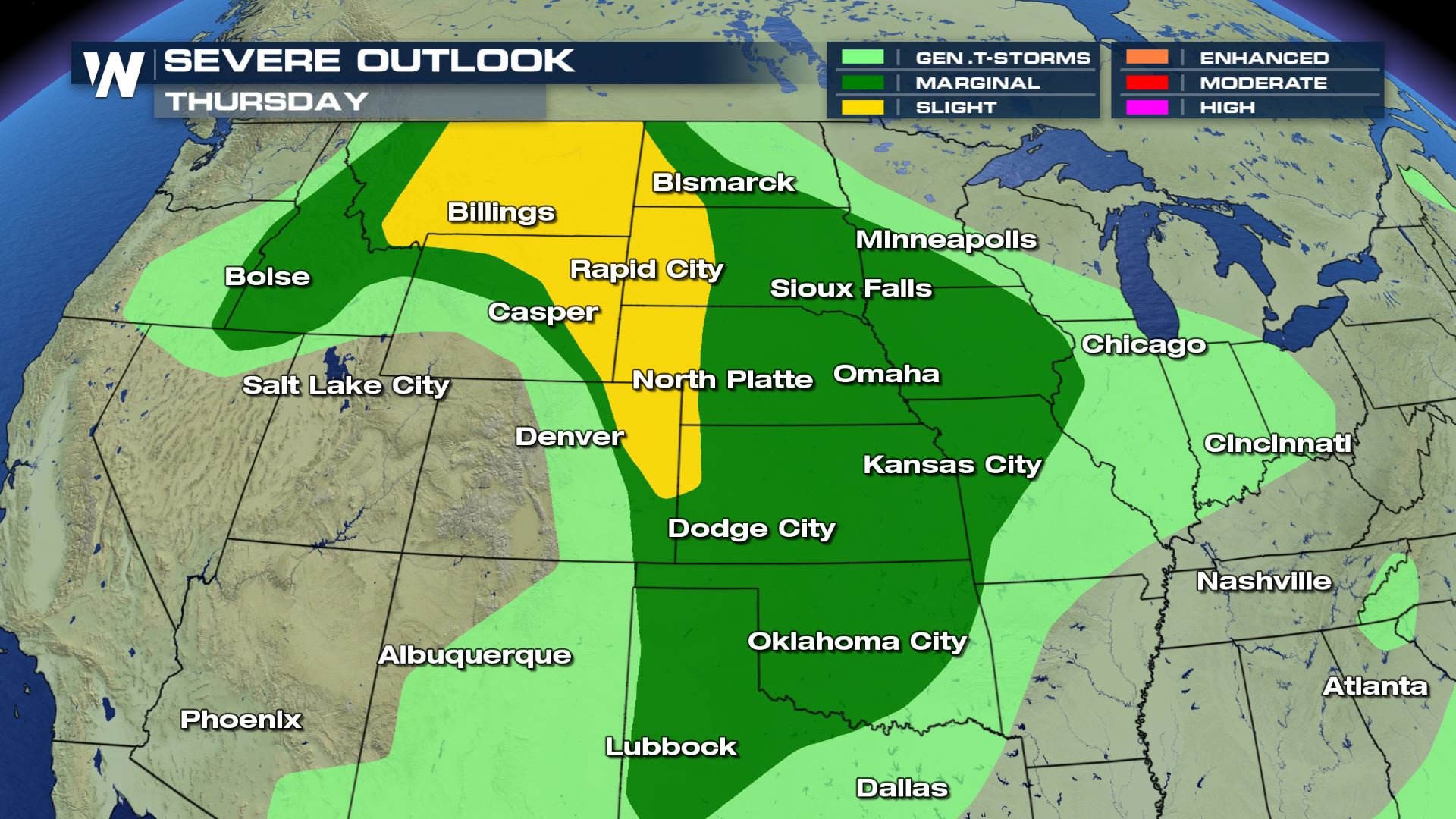 A "Slight" risk of severe weather is possible today for parts of Colorado, Wyoming, Kansas, Nebraska, Montana and the Dakotas today.  These are the areas that could see scattered severe t'storms later today.
Severe Weather Risks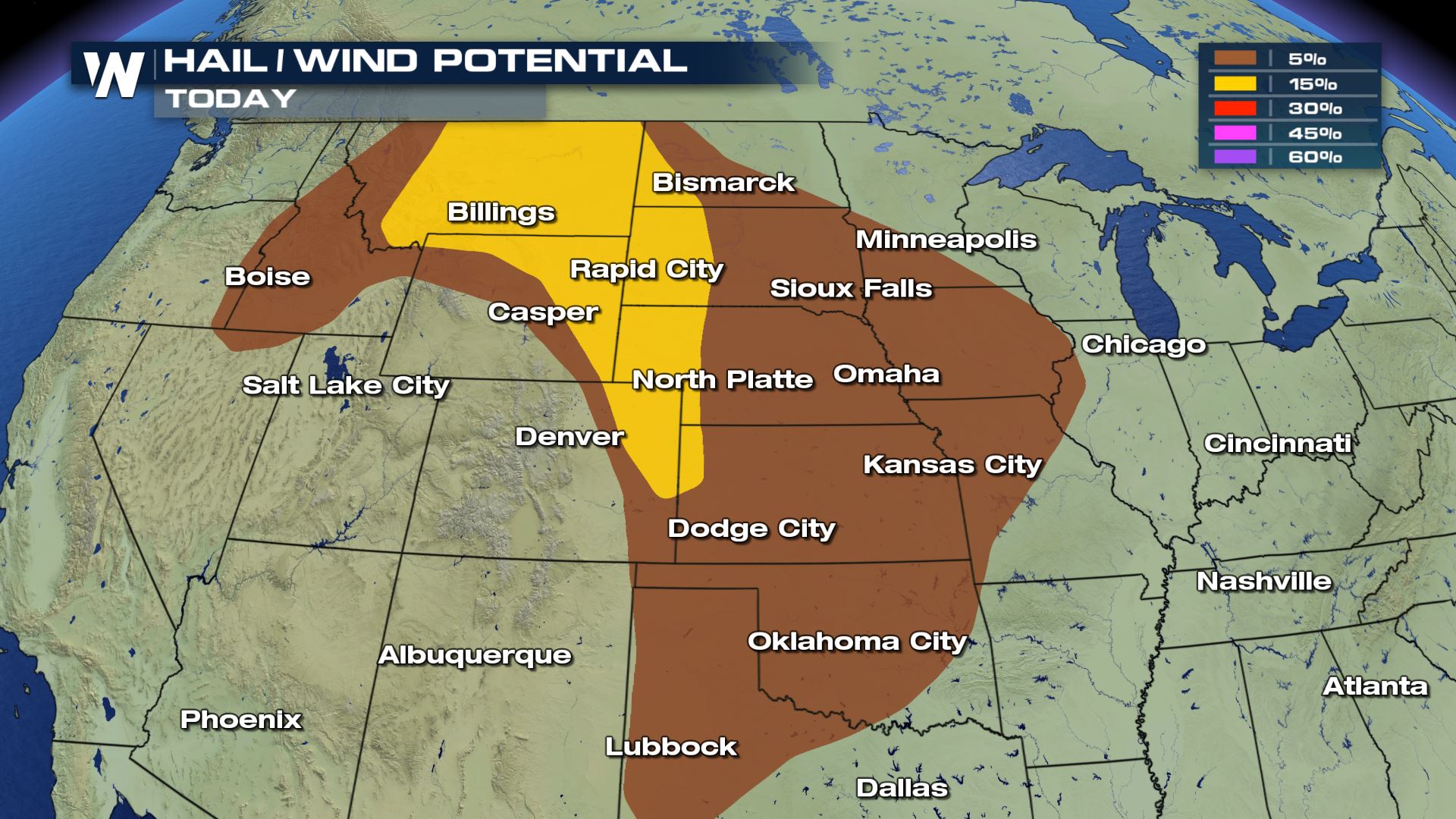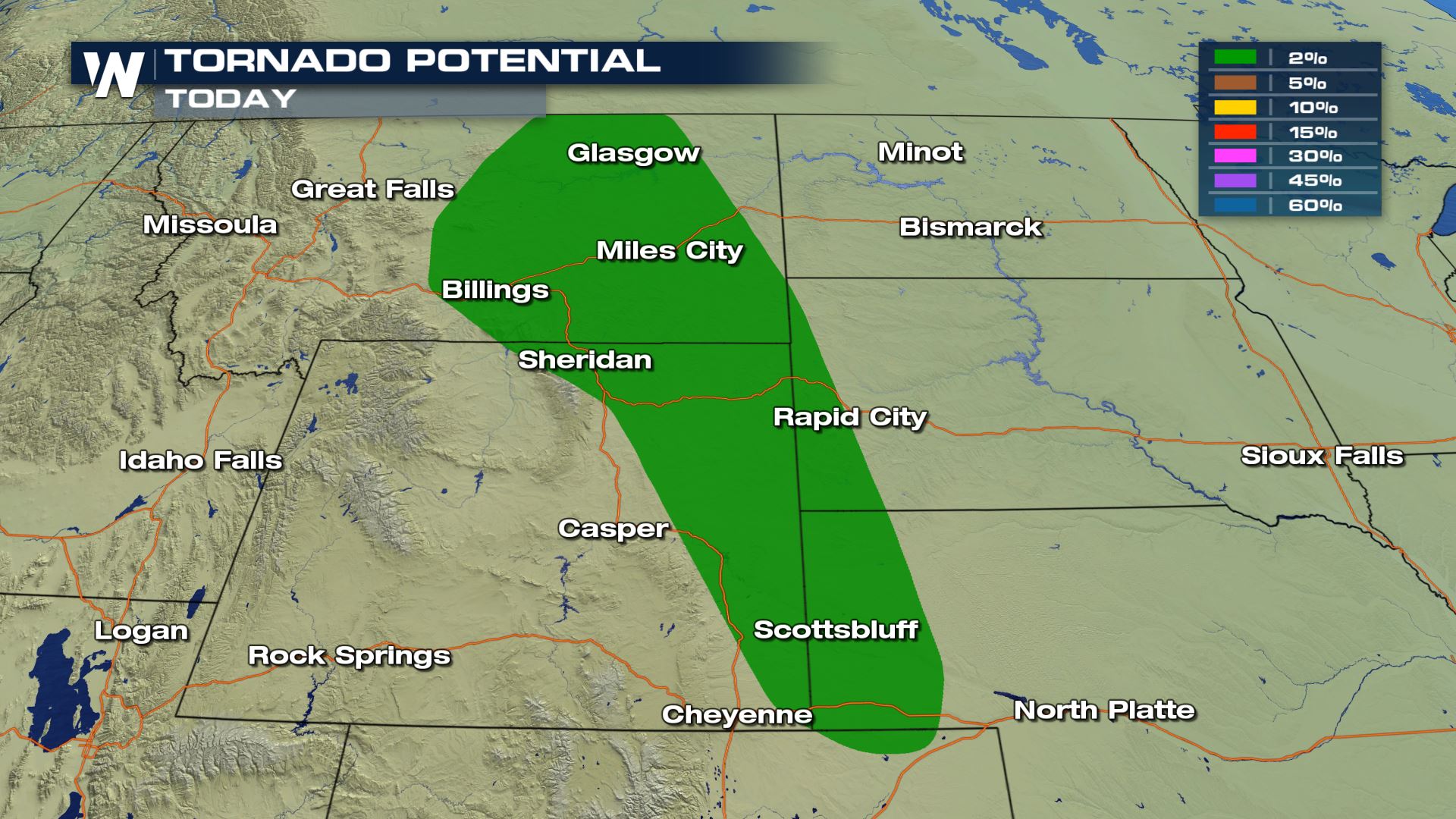 All of the severe weather threats will be possible today.  Large hail, damaging winds and tornadoes will all be possible within any severe storms that develop this afternoon and evening. The highest tornado risk will be over parts of Montana, Wyoming and western South Dakota and Nebraska.
Forecast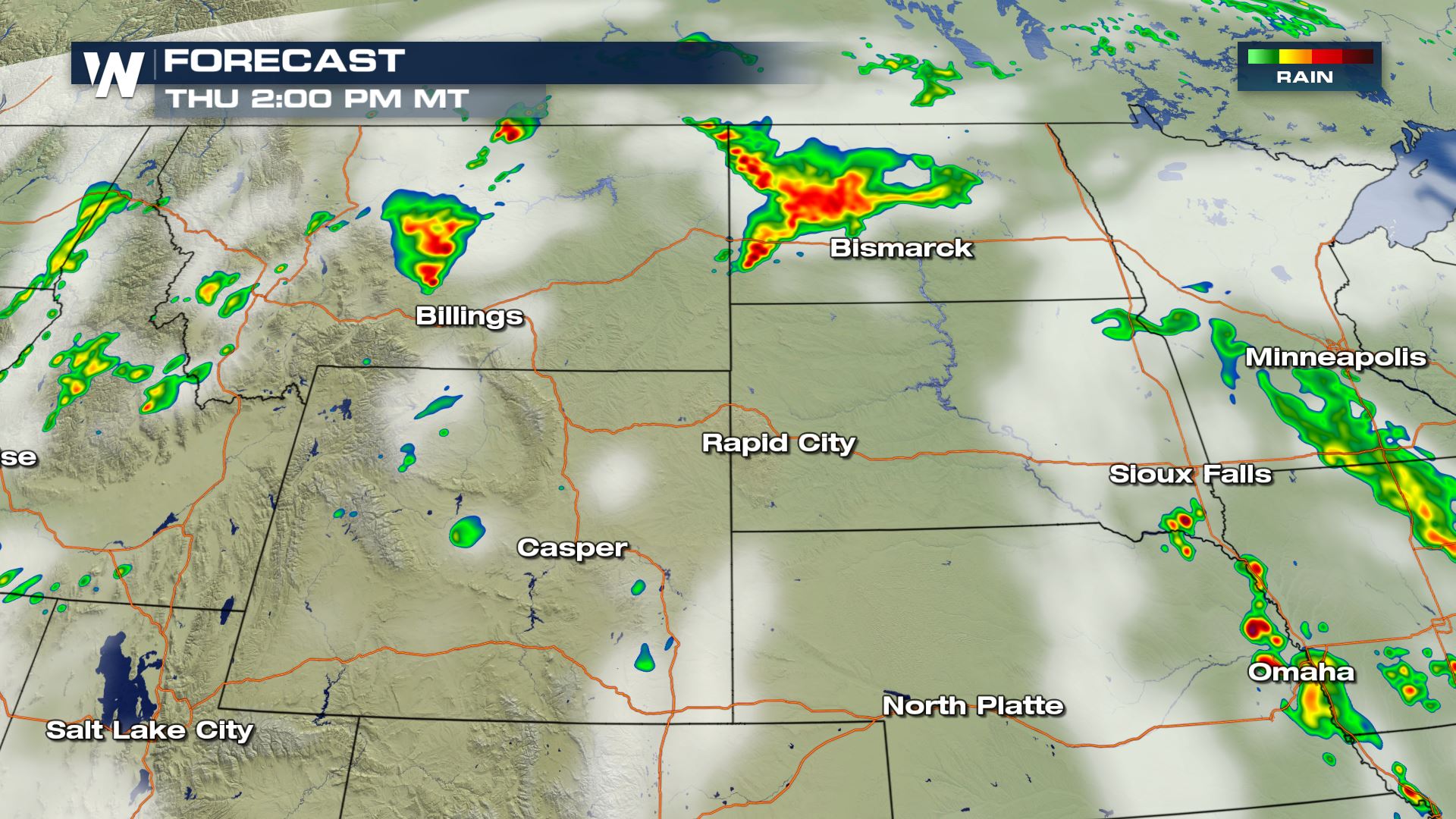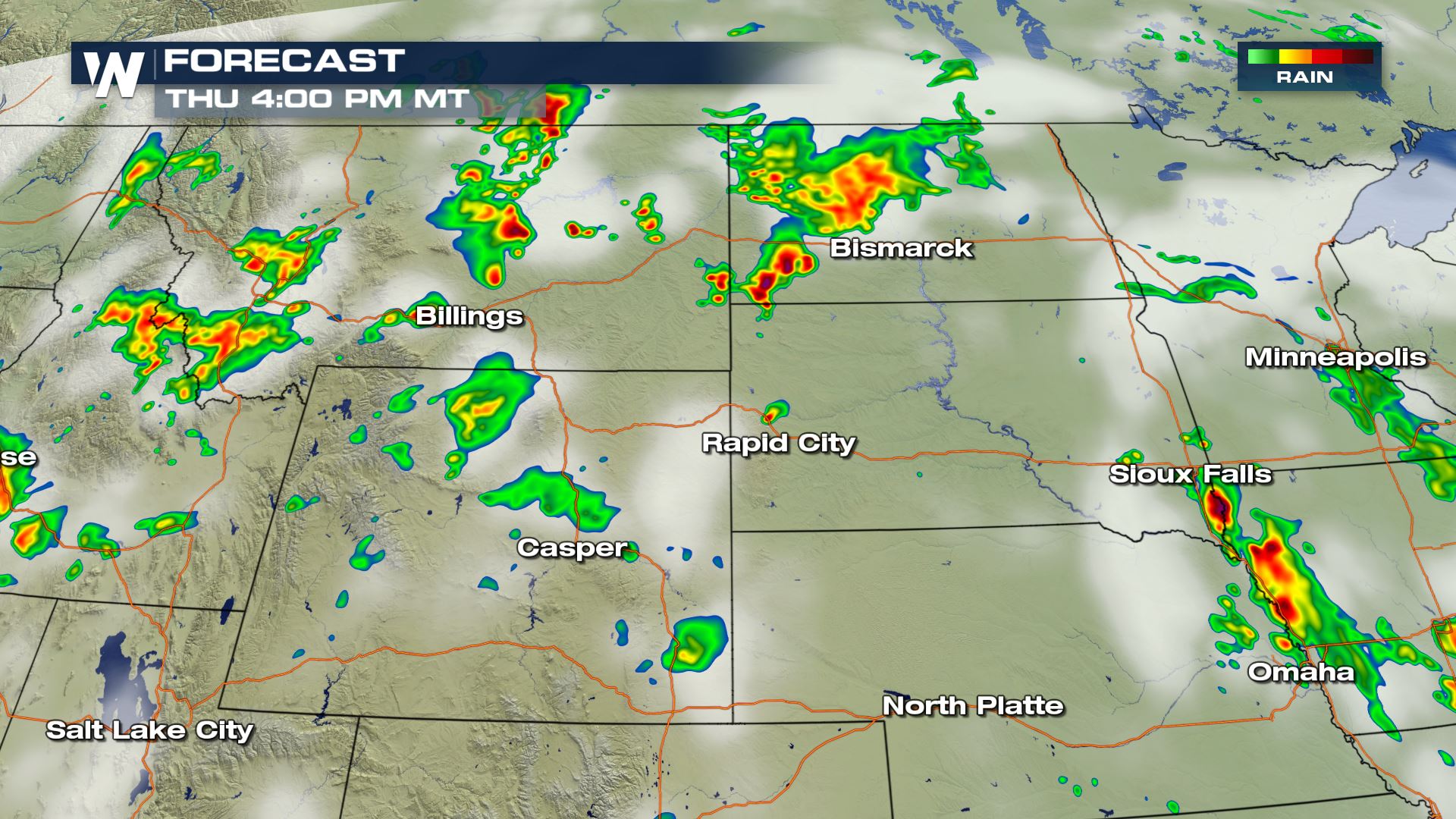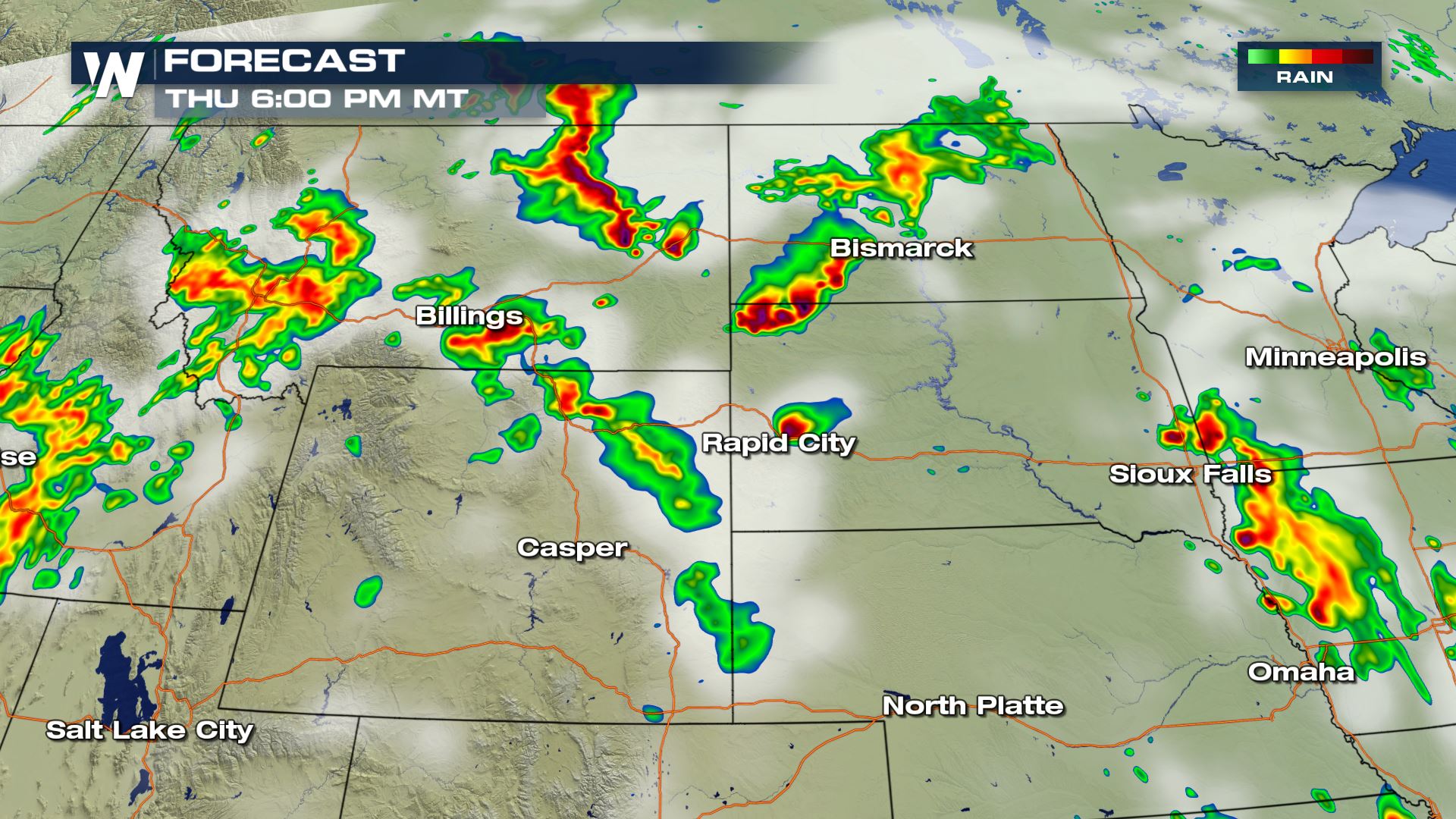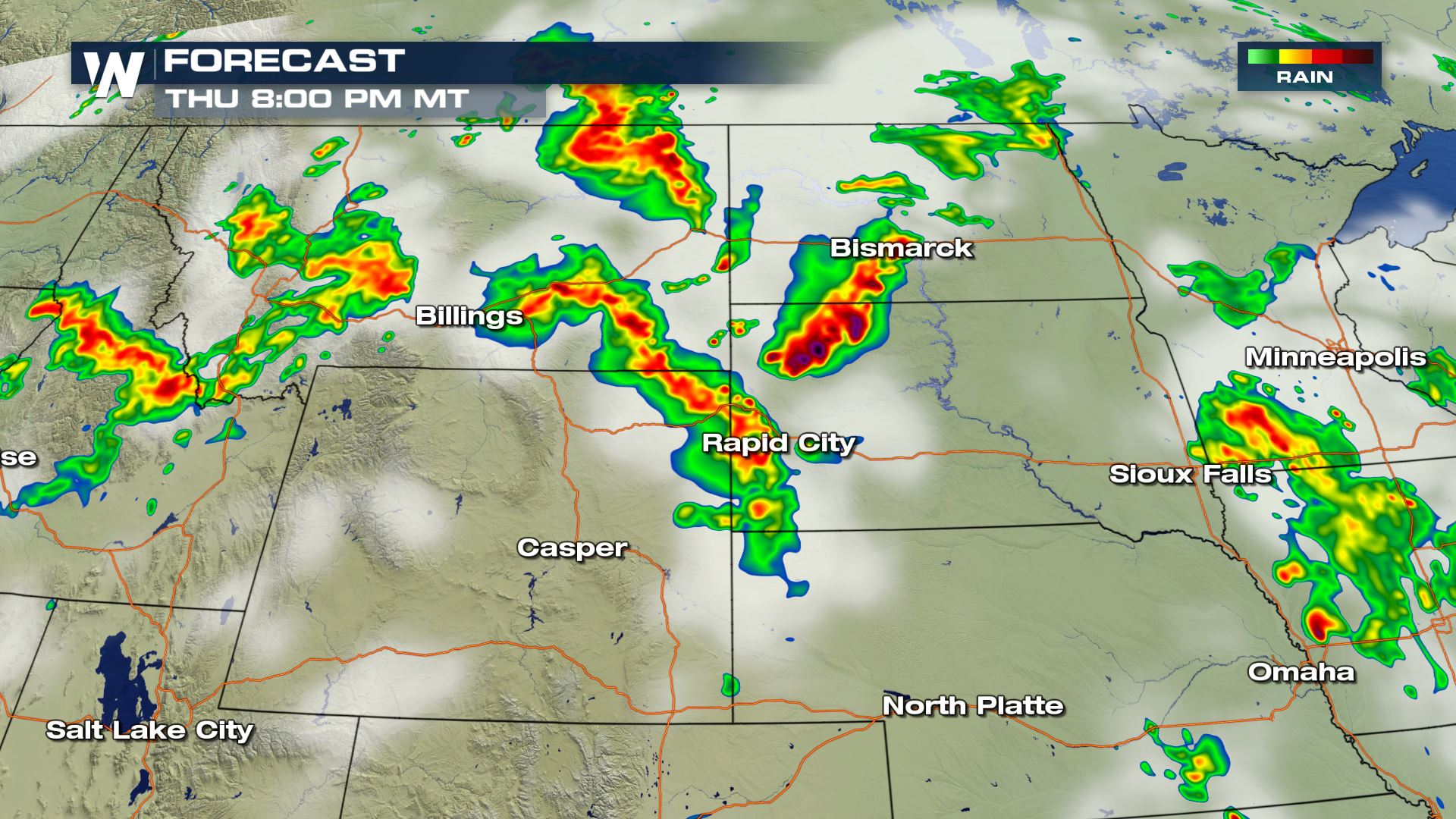 The latest timing of today's storms will be for the late afternoon and evening hours.  There could be another situation like this morning where a large complex of showers and storms could last through the morning hours.  Stay tuned for more updates throughout the day.
Meteorologist Patrick Crawford