Here are some of our top weather stories for Thursday, May 24th, 2018:
Tropical Disturbance Brewing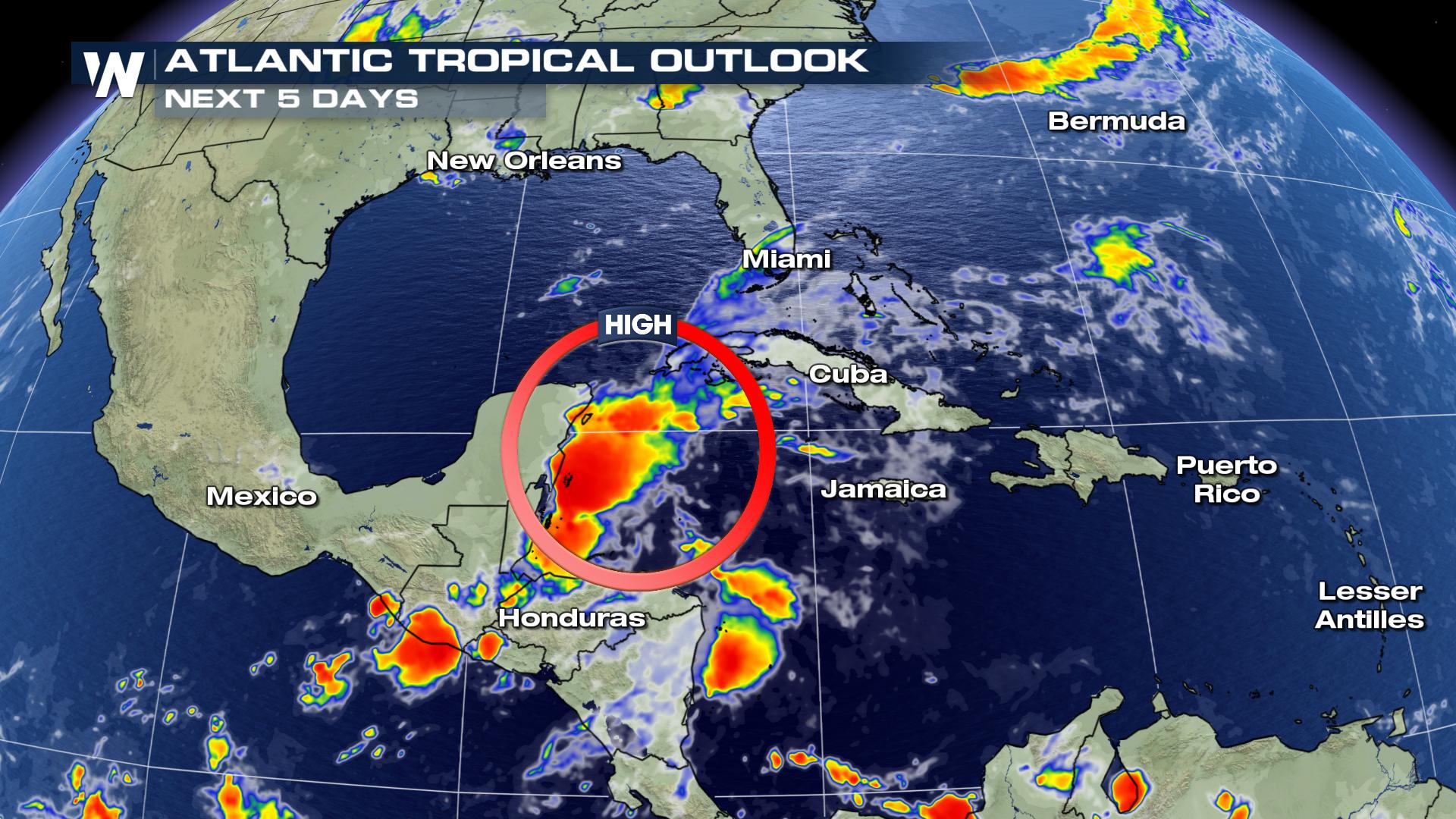 A tropical disturbance in the western Caribbean has an 80 percent chance of forming into a sub-tropical storm or tropical depression in the next 5 days, as the system meanders north into a more favorable weather environment. This system will likely bring large amounts of rain to parts of the Southeast. Flooding and rip currents will be major threats as well.
Hurricane Season Forecast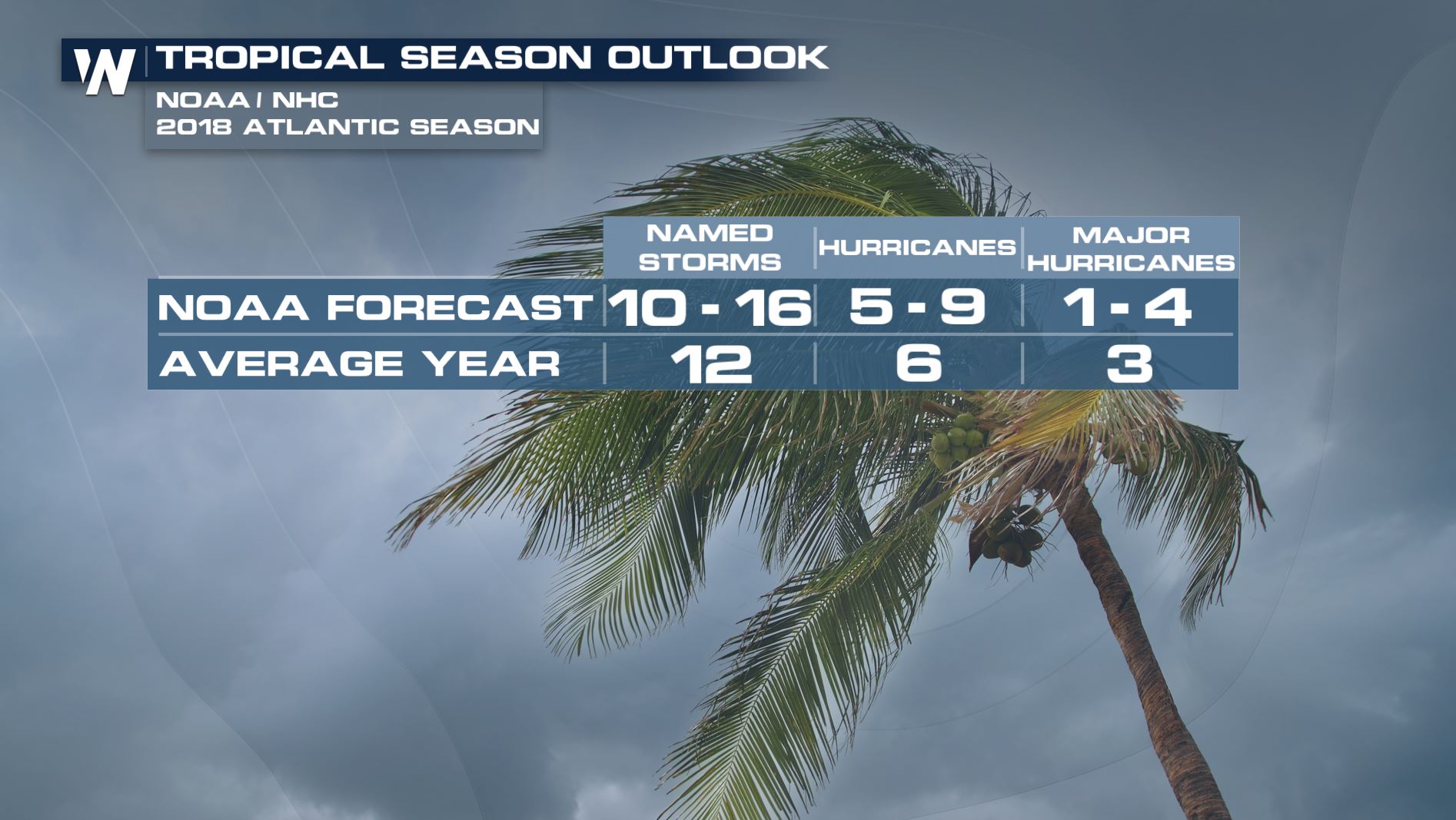 NOAA's Climate Prediction Center is forecasting a 75-percent chance that the 2018 Atlantic hurricane season will be near- or above-normal. NOAA's forecasters predict a 70 percent likelihood of 10 to 16 named storms (winds of 39 mph or higher), of which 5 to 9 could become hurricanes (winds of 74 mph or higher), including 1 to 4 major hurricanes (category 3, 4 or 5; with winds of 111 mph or higher). An average hurricane season produces 12 named storms, of which 6 become hurricanes, including 3 major hurricanes. (Source:
NOAA
)
Severe Weather Threat Continues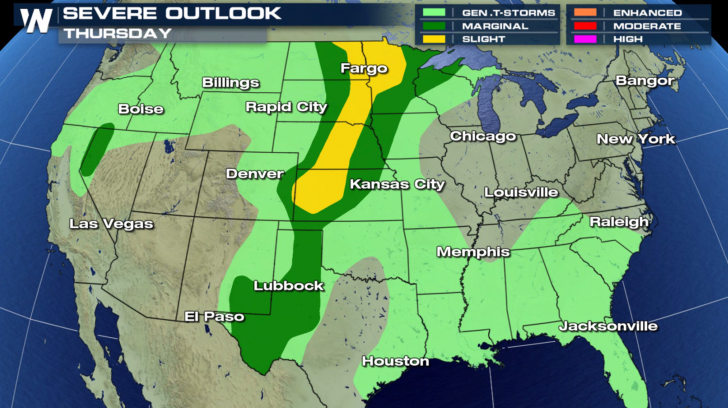 Severe storms that could produce damaging wind and hail are likely from the High Plains to Texas Thursday, with more storm chances for Friday from the Great Lakes to Oklahoma, and on Saturday across Montana and the surrounding areas. All this and more on WeatherNation throughout the day. Tune in. For WeatherNation, I am
Meteorologist Marcus Walter
.