We don't have a large risk of severe weather today, but parts of Tennessee and Ohio could see some strong storms with the potential for tornadoes.  Here is the very latest.
Severe Outlook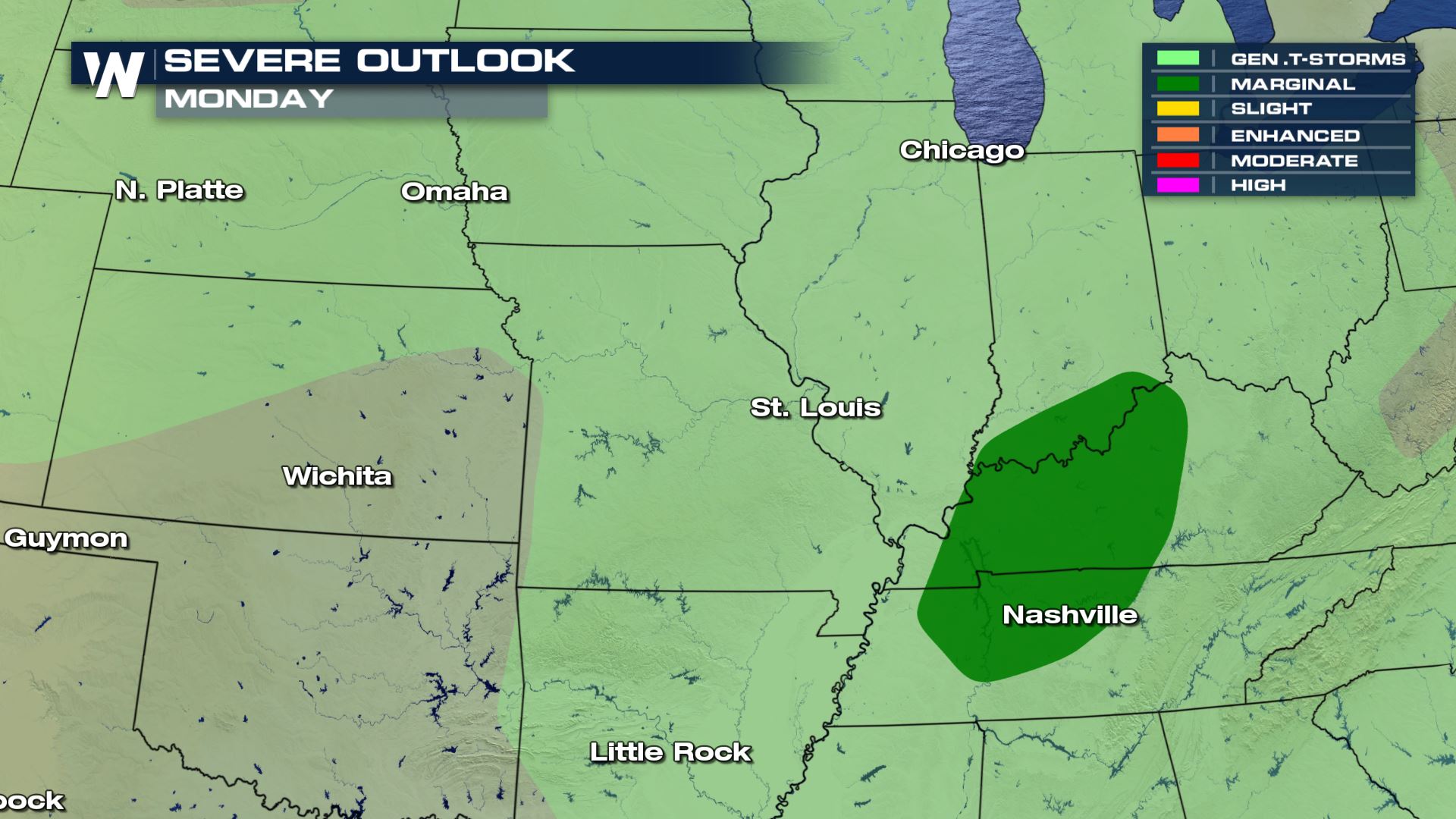 Here you can see the Marginal risk over these areas...cities included are Nashville, TN...Louisville, KY...Evansville, IN.
Severe Risks
Large hail and damaging winds will be possible, but the biggest risk could actually end up being the chance for tornadoes.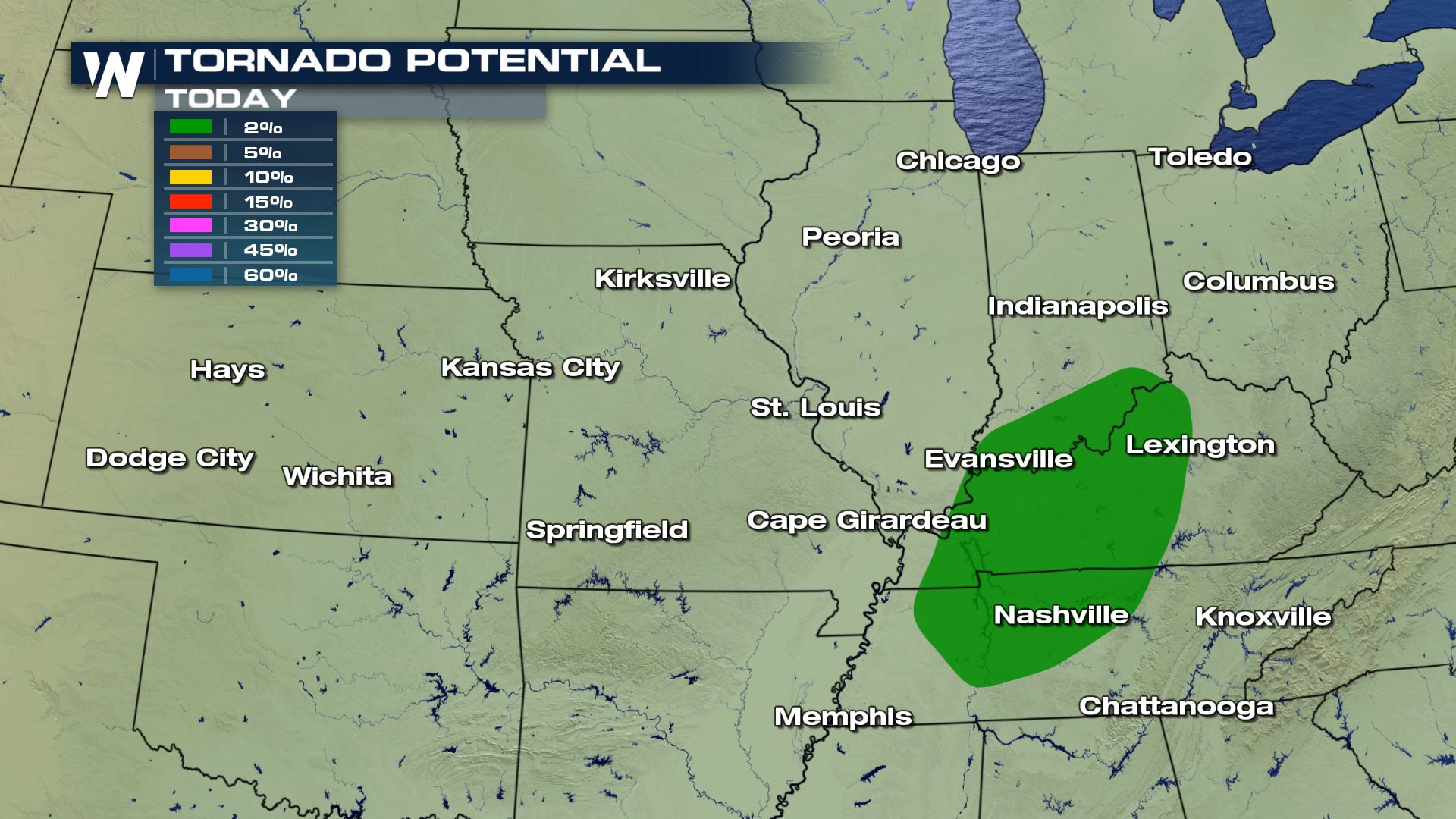 Forecast
Here is the latest timing of today's storms.  You can see storms will be in the forecast over these areas all day Monday.  The tornado risk will be increasing for the later part of the afternoon and early evening.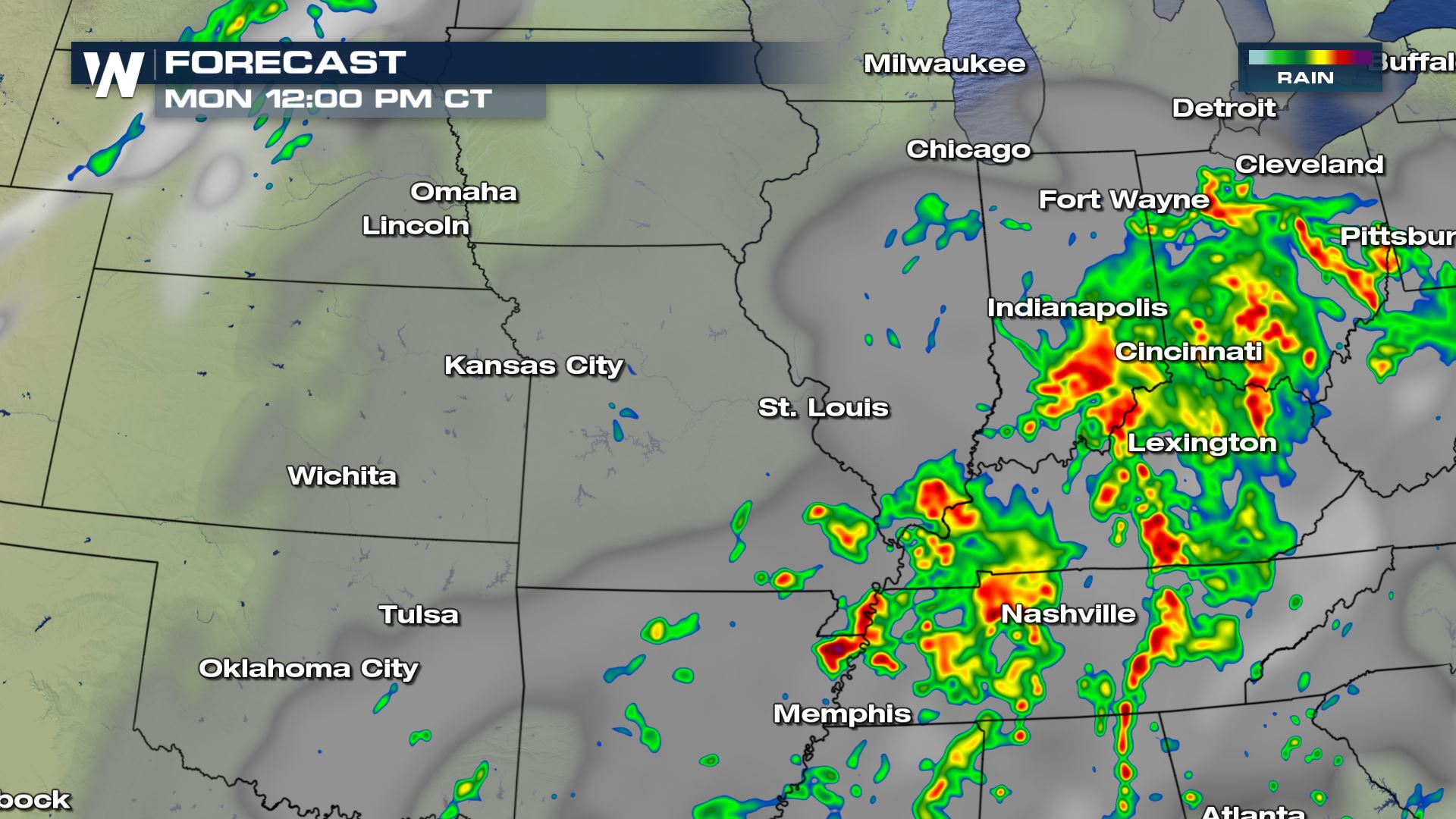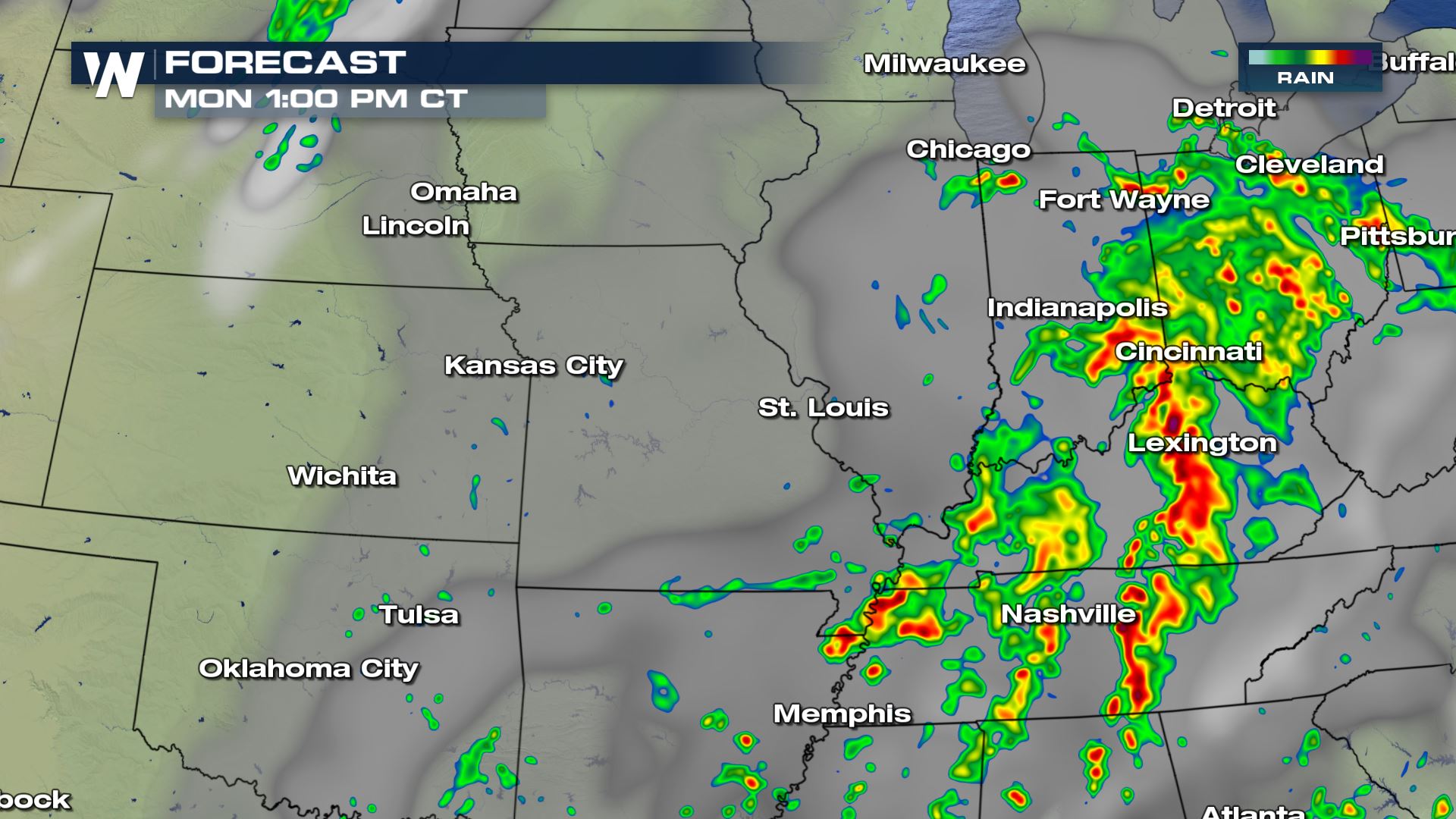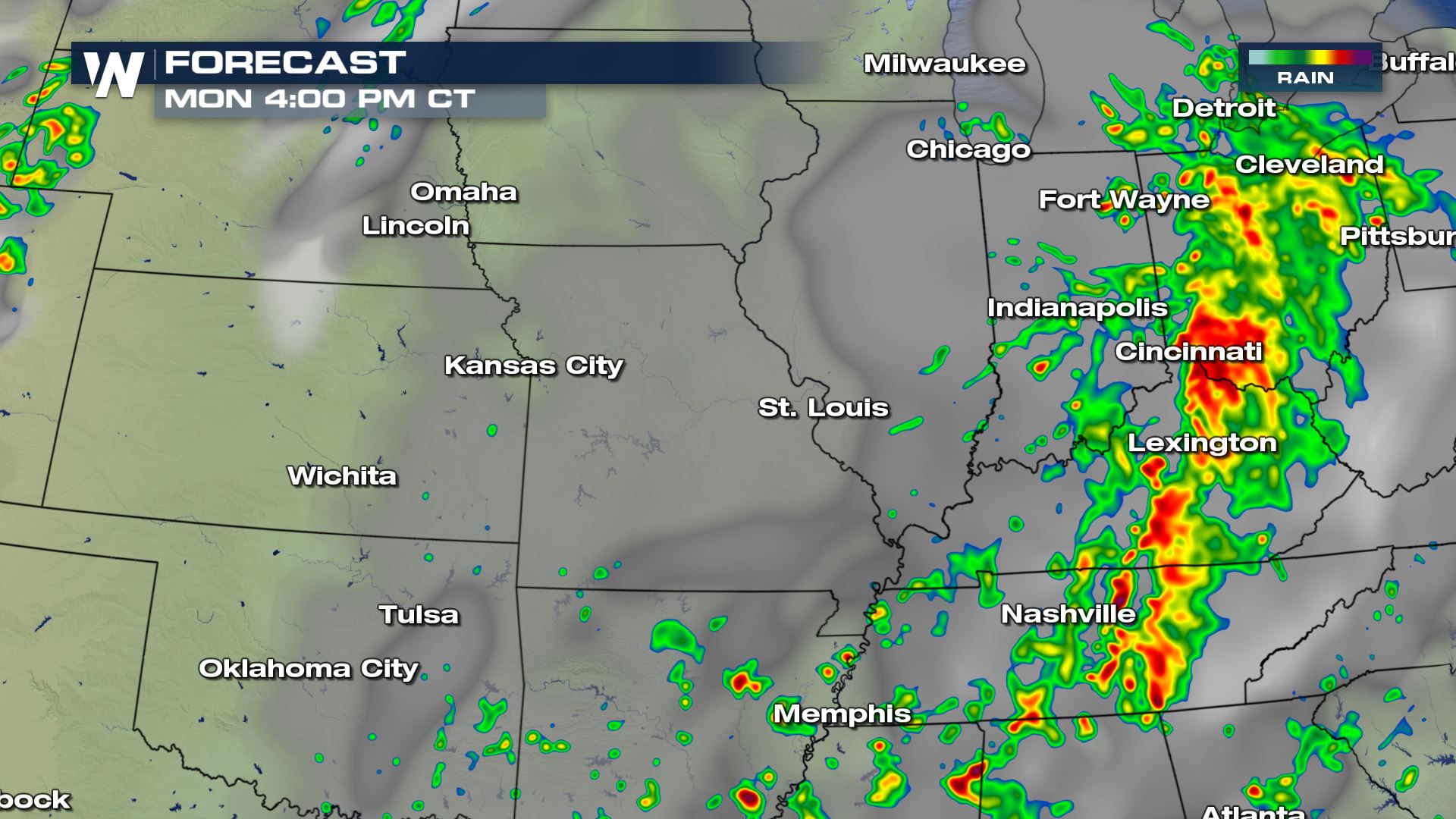 You can see the timing for today's severe storms will be during the afternoon and evening hours.  Keep checking WeatherNation for the very latest updates.