UPDATED 11 P.M. SUNDAY
The chance for severe thunderstorms continues into Monday morning for parts of the Plains. A severe thunderstorm watch was issued for Oklahoma nearly until daybreak Monday! https://twitter.com/WeatherNation/status/1023767466676109312
PREVIOUS STORY AS FOLLOWS:
For the third consecutive day, the Western Plains are at a heightened risk for tornadoes. A tornado watch remains in effect for parts of Wyoming, Nebraska, Colorado and Kansas. https://twitter.com/WeatherNation/status/1023647288382509057 Shortly after the tornado watch was issued, an additional severe thunderstorm watch was released: https://twitter.com/WeatherNation/status/1023653764937396224 A watch of any sort (here, tornadoes and severe storms) means that weather conditions are favorable for that specific weather event. It means you should monitor weather forecasts and prepare to take action.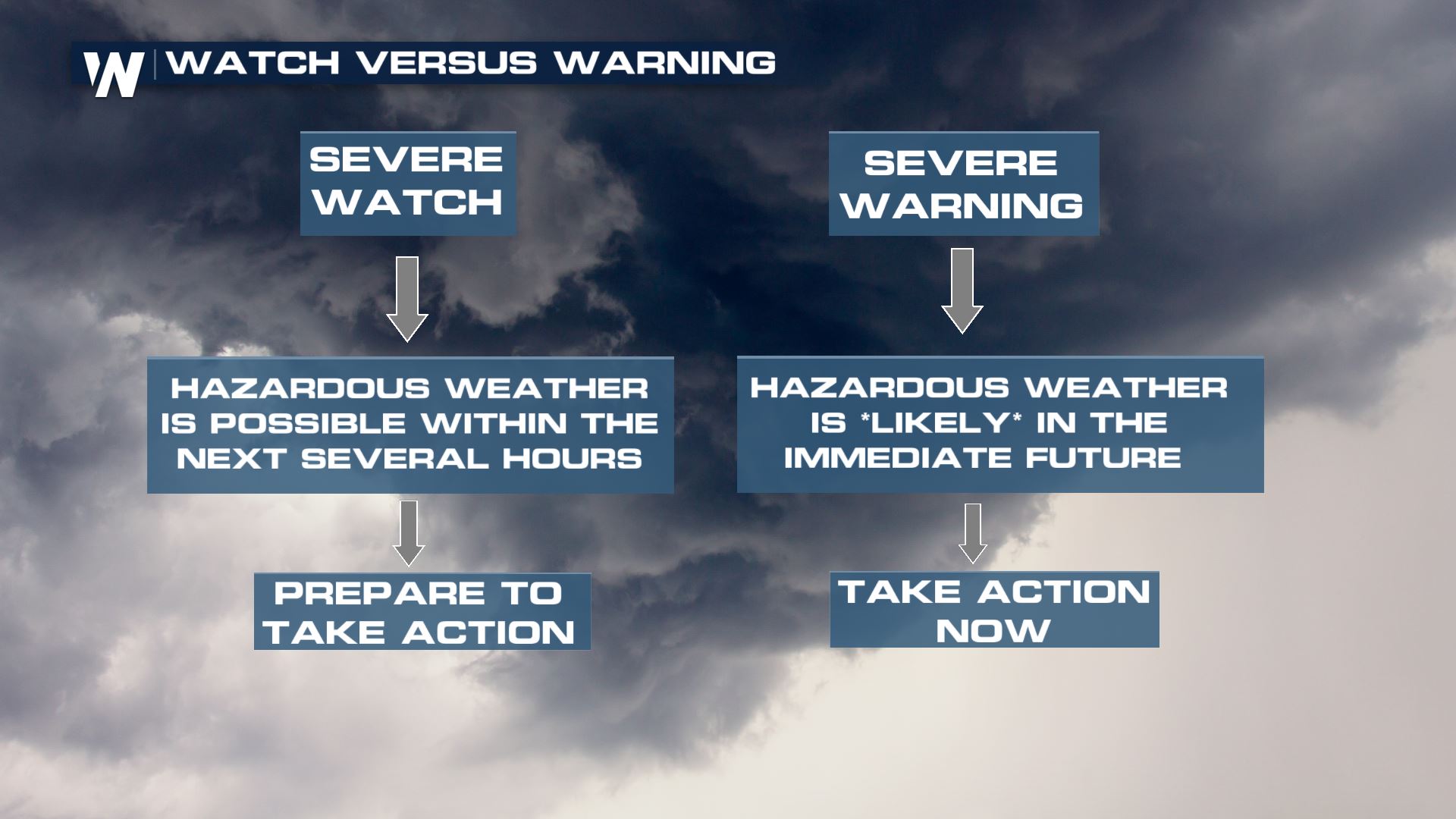 What's important about this tornado watch is that there is a HIGH LIKELIHOOD of tornadoes.
The Storm Prediction Center (which helps issue these watches) says a few tornadoes are likely with a couple of intense tornadoes possible. Scattered large hail up to 3.5 inches thick and wind gusts up to 80 mph will be possible. The thunderstorms will be most numerous between 2 p.m. and 9 p.m. local time Sunday.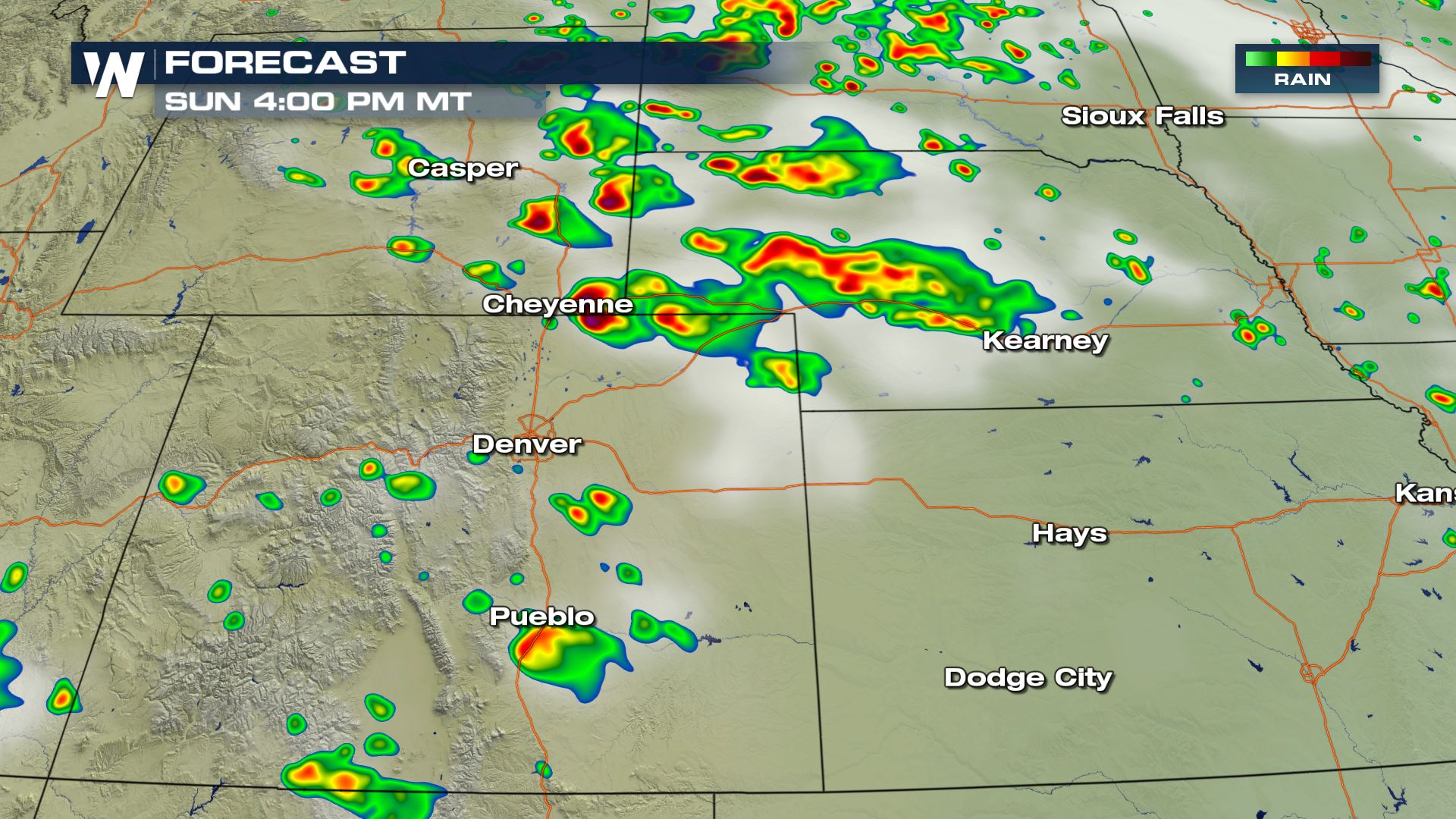 The forecast (simulated radar) mid-afternoon Sunday, July 29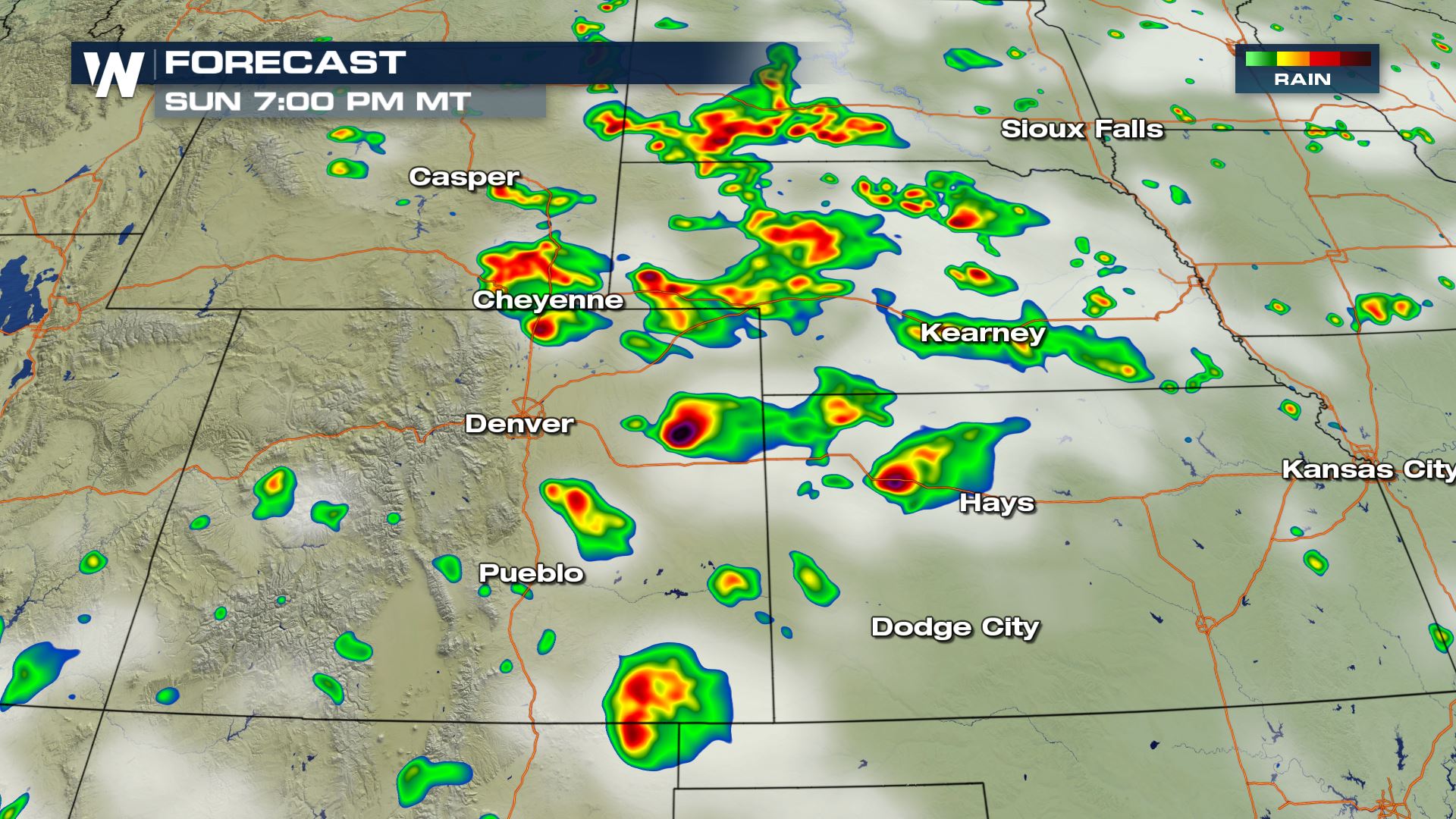 The forecast (simulated radar) during the evening Sunday, July 29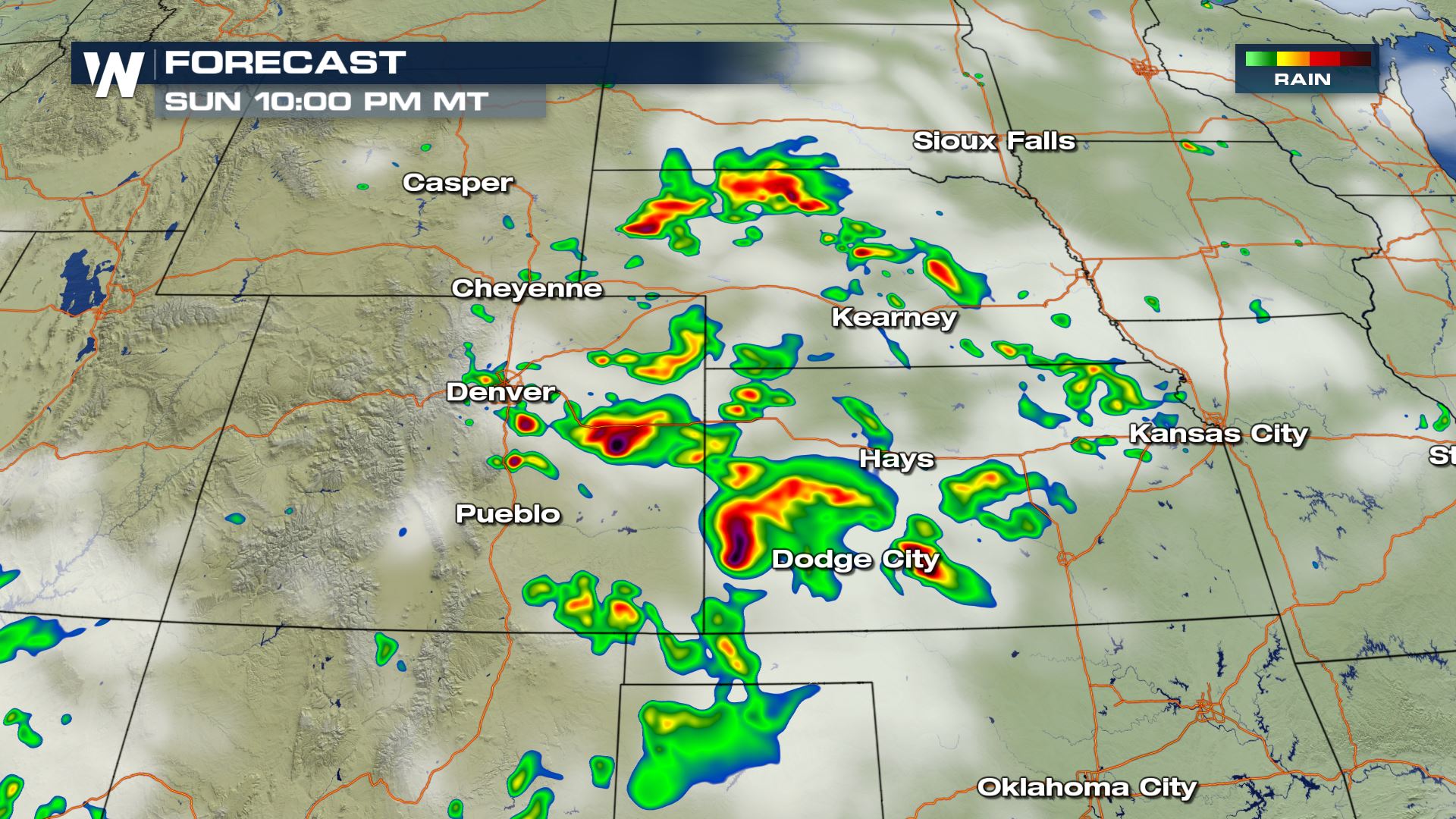 The forecast (simulated radar) after sunset Sunday, July 29 The thunderstorms will move to the southeast around 35 miles per hour. Keep an eye on the western and northwestern sky for incoming, hazardous weather. Have a way of receiving weather warnings. Have a backup plan in case you are outside. Always be weather ready!
We have written more extensively about the severe risks via Meteorologist Patrick Crawford's earlier article here.
For WeatherNation, Meteorologist Steve Glazier