It has been more than a month since the official start to the eastern Pacific hurricane season and there has already been three named storms; Aletta, Bud and Carlotta. Hurricane Aletta and Bud both became major hurricanes with Bud impacting the west coast of Mexico directly. The remnants of Bud made its way to the desert southwest kickstarting the monsoon season. Tropical Storm Carlotta is the most recent named storm for the eastern Pacific where it delivered flooding rains to parts of the Mexican coastline. Now there are three separate tropical disturbances in the eastern Pacific that are showing further signs of development.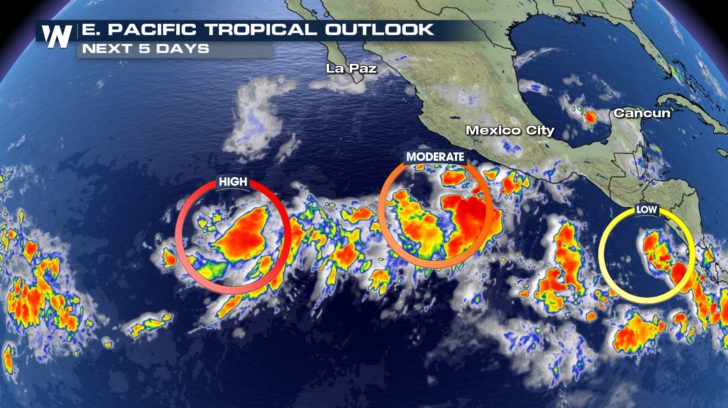 The most promising disturbance for development is furthest to the west. The Nation Hurricane Center is monitoring this closely for development and they give it an 80% chance of formation over the next five days. Two other storms in the eastern Pacific also show signs of development over the next five days. Fortunately, the disturbance closest to the coast is least likely to become the next named storm.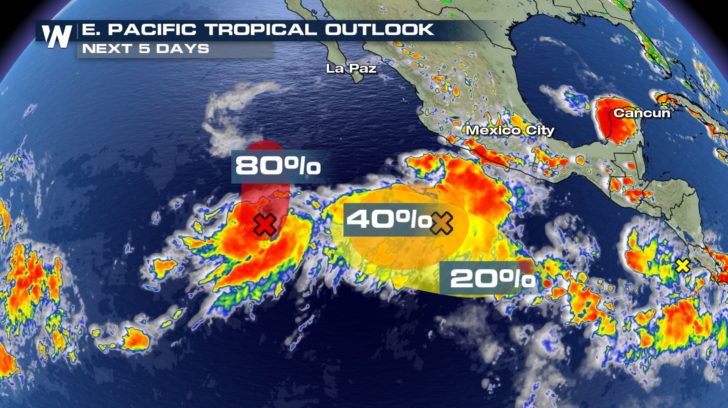 If any of these tropical waves acquires a name, it will be called Tropical Storm Daniel. According to the National Hurricane Center, we may have Tropical Storm Daniel as early as Sunday or Monday.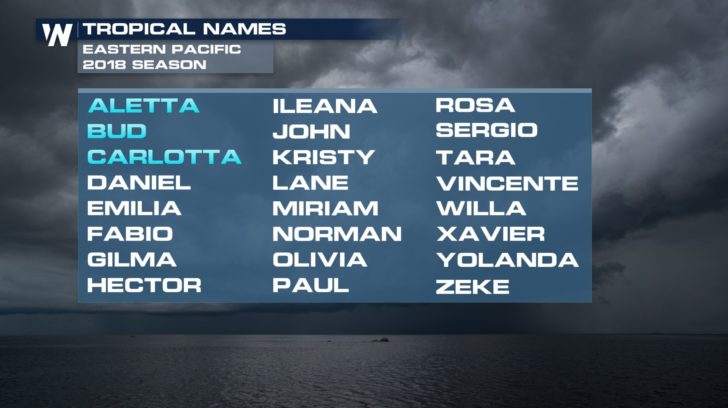 It has already been an active start to the eastern Pacific hurricane season with three named storms. On average, the eastern Pacific doesn't usually have its third named storm until July 5. If Tropical Storm Daniel forms within the next two to three days, it would place the eastern Pacific about three weeks ahead of schedule for named storms.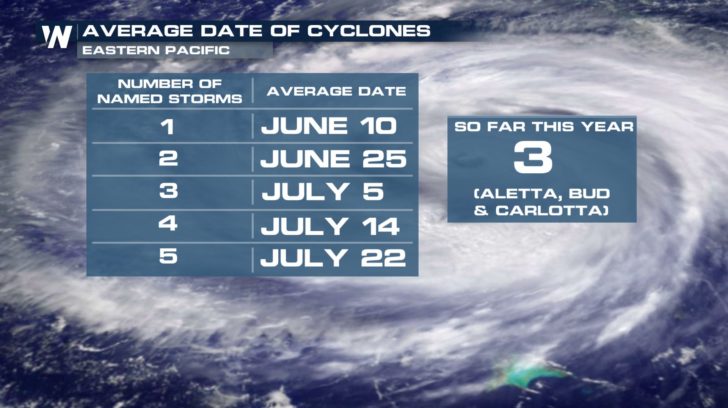 Fortunately, the Atlantic basin continues to sleep with no tropical development expected over the next five days.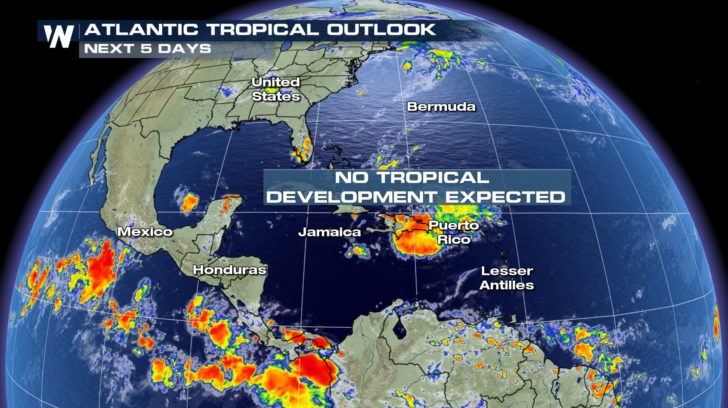 We already had our first named storm in the Atlantic this season-- Subtropical Storm Alberto.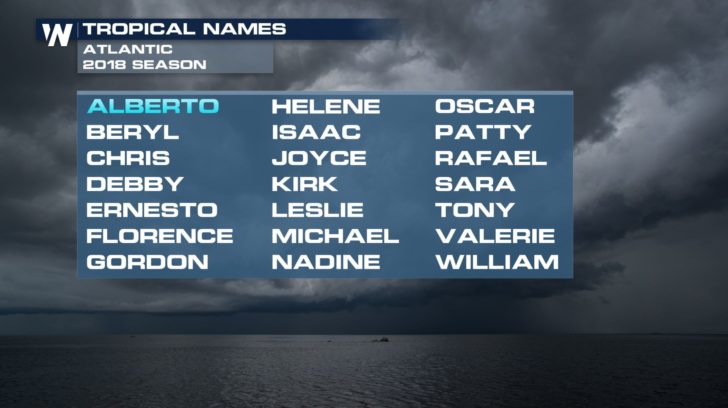 For WeatherNation: Meteorologist Nick Merianos