Once a major category 4 hurricane, Marie continues to weaken in the eastern Pacific and is now a tropical storm. Marie has maximum sustained winds that have decreased to 45 mph as it moves west-northwest at 9 mph. Pressure has increased to 1004 mb. No hazards to land are expected.
Marie Stats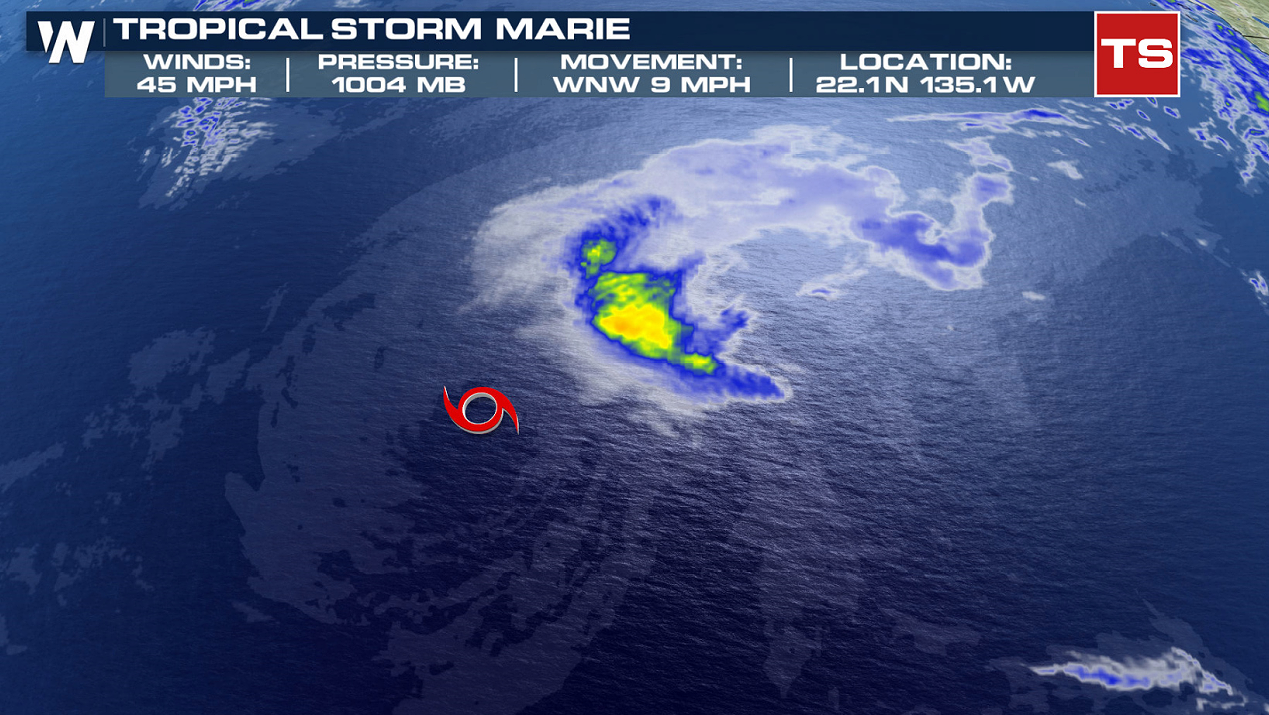 Marie Forecast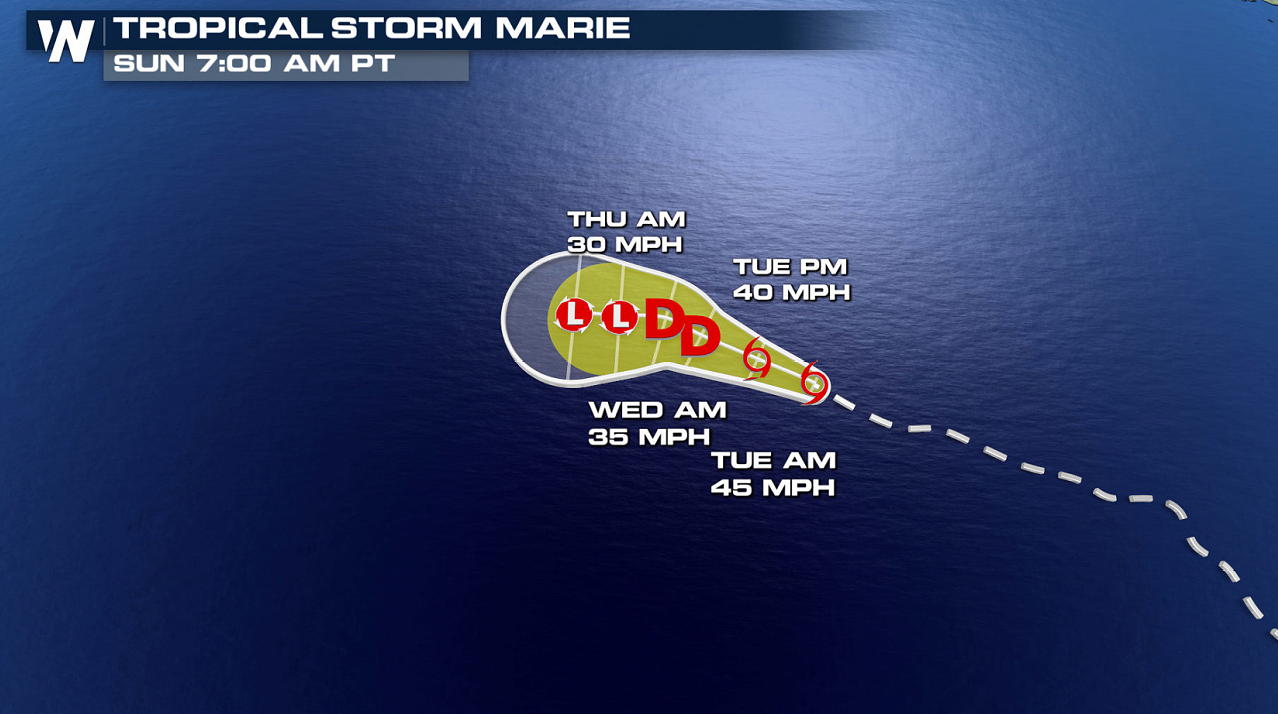 Marie is forecast to continue weakening, becoming a tropical depression and eventually a remnant low this week as the storm travels through the colder Pacific Ocean waters. Wind shear aloft is also weakening the storm, pushing thunderstorms away from the center of circulation. The storm will stay well out to sea, away from any land areas. Here's a list of the named storms so far this season in the Eastern Pacific basin.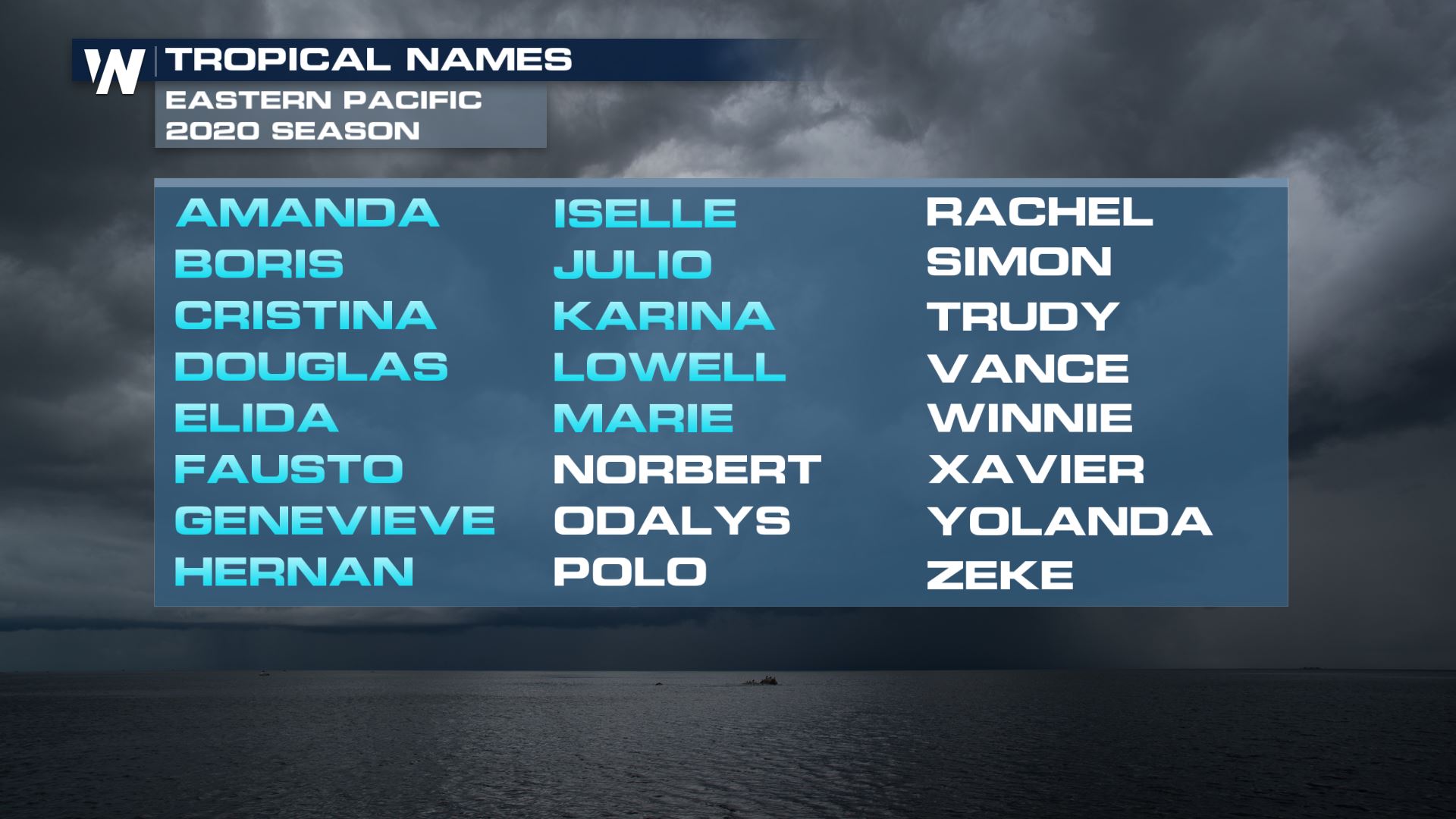 Keep checking in with WeatherNation for the latest!