Tropical Storm Carlotta is the newest named storm for the Eastern Pacific. The National Hurricane Center has been following this storm for several days. The storm was previously known as Tropical Depression Four-E until it further strengthened and organized Friday afternoon when it acquired the name Carlotta.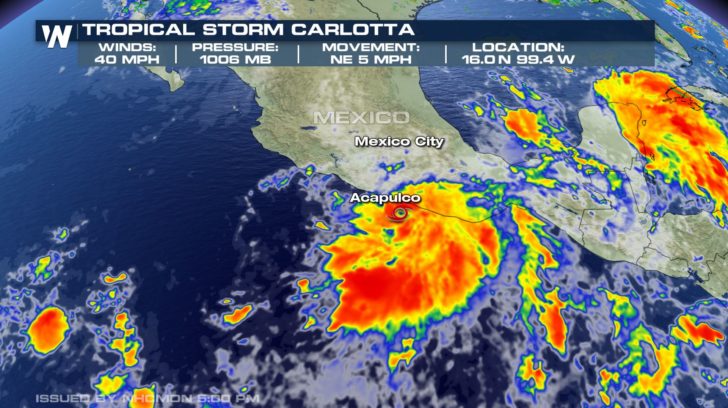 Tropical Storm Carlotta remains a minimal tropical storm packing maximum sustained winds of 40 mph. It is expected to strengthen slightly over the next 24 hours before making landfall south of Acapulco Mexico on  Saturday.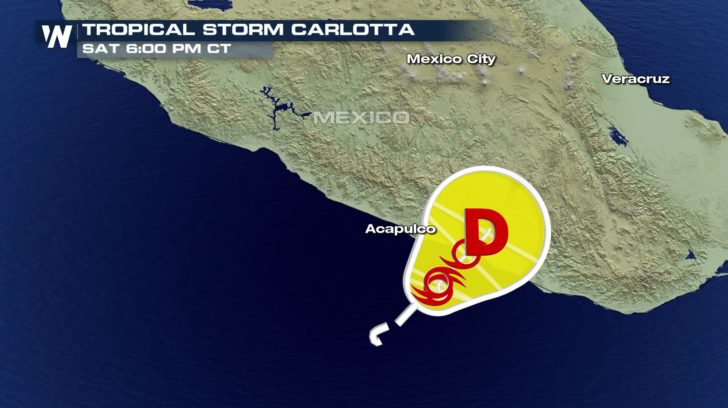 The outer bands of Carlotta is already soaking parts of the Mexican coastline and there is a major concern for mudslides and flash flooding. Tropical Storm Warnings remain in place for the Mexican coast, including Acapulco.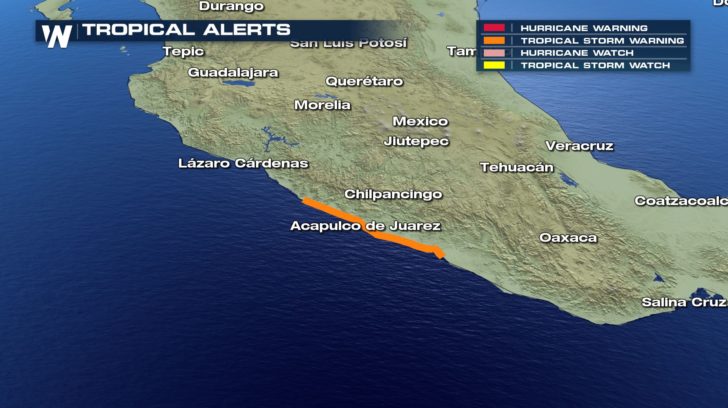 Check back with WeatherNation for additional updates. For WeatherNation: Meteorologist Nick Merianos