Tropical Storm Humberto formed late Friday near the central Bahamas. Formerly known as various identifying names (Tropical Depression Nine and Potential Tropical Cyclone Nine), the system evolved quickly through the day Friday allowing the National Hurricane Center to deem the system a tropical storm. The tropical storm terminology is given to a system in which the maximum sustained surface wind reaches 35 kt (39 mph) or greater, but less than 64 kts (74 mph). As of Saturday night, the storm continued to strengthened, with maximum winds near 60 mph.  Humberto was located northeast of Great Abaco, and moving to the north-northwest.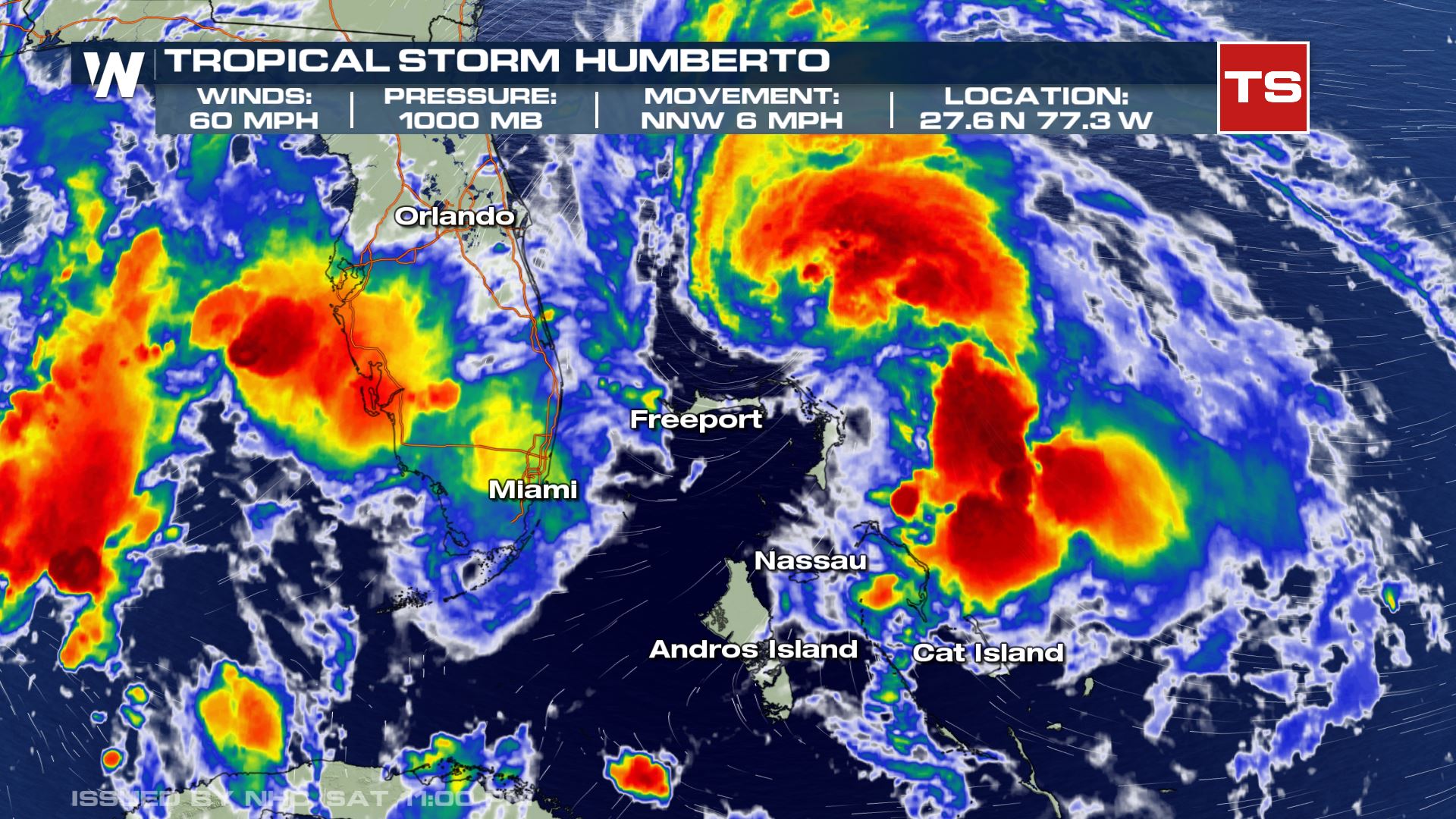 The impacts from Tropical Storm Humberto are quickly diminishing across the Bahamas, but occasional downpours and lightning, as well as very rough waves and waters will continue. All U.S. and Bahamas tropical storm alerts were discontinued midday Saturday as the storm is expected to stay far enough away from land,  with minimal impact expected. The system will eventually continue movement to the northwest through Sunday, then make a hard right turn by early in the week, while the storm strengthens. Humberto is expected to become a hurricane over open Atlantic waters. Bermuda will need to monitor Humberto's forecast in the days ahead.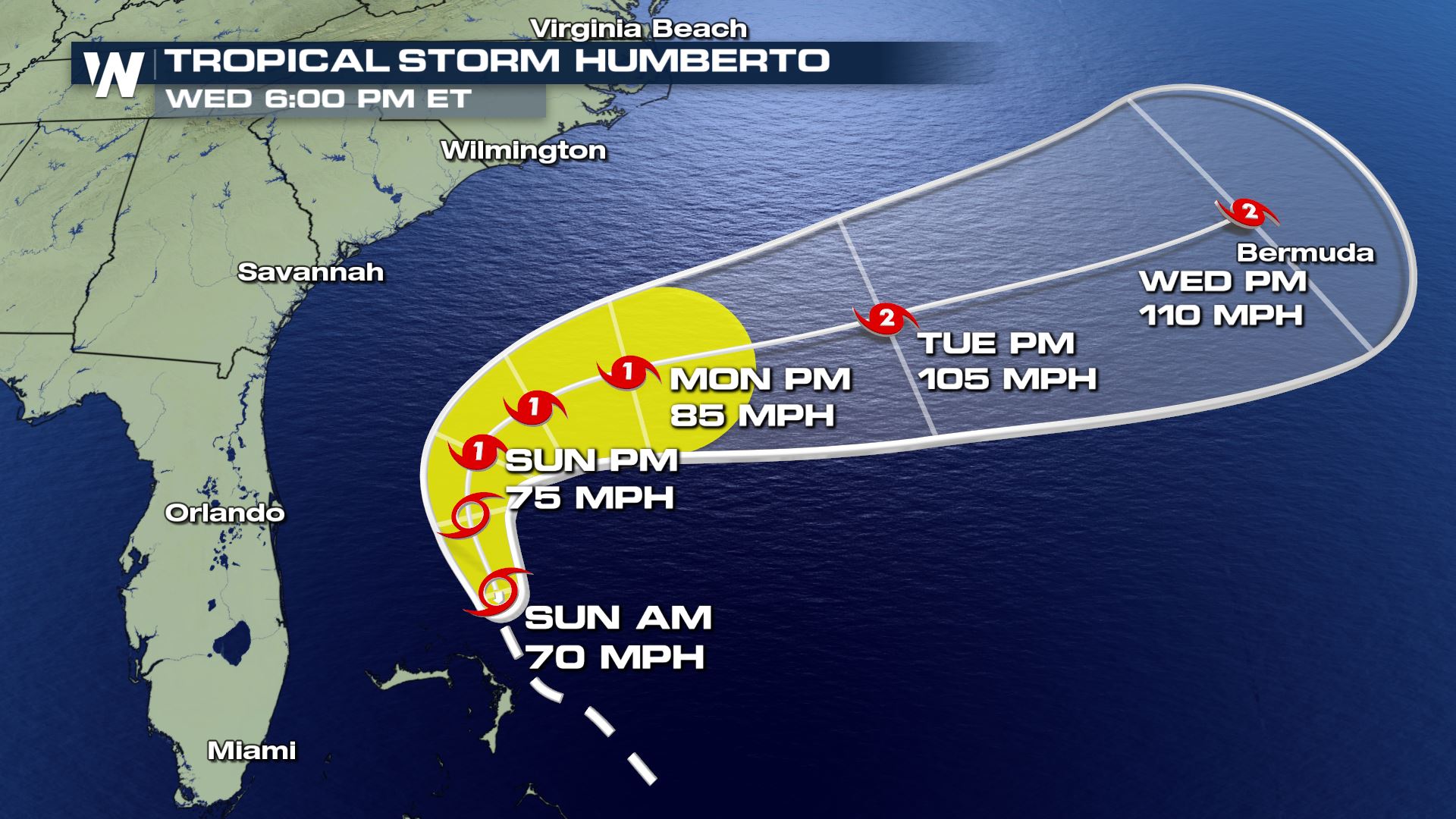 Marine and coastal interests should monitor Humberto. The center of the track is expected to stay off the coast of the United States, however, an increase in waves and rip current risk will continue through the weekend.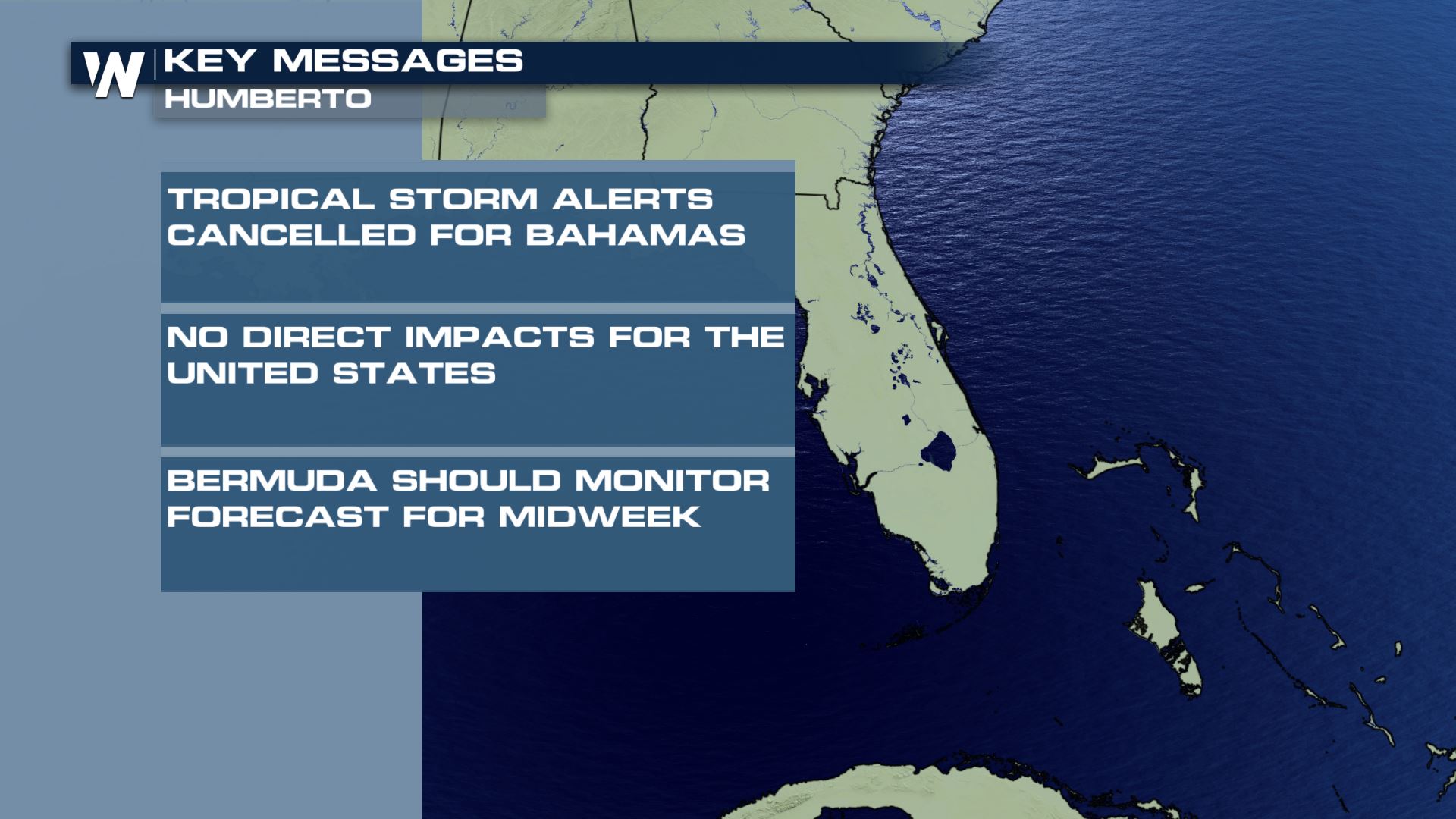 Remember, weather impacts can be felt well beyond the forecast cone. Stay with WeatherNation as we follow Humberto and any other tropical disturbances through the rest of hurricane season.