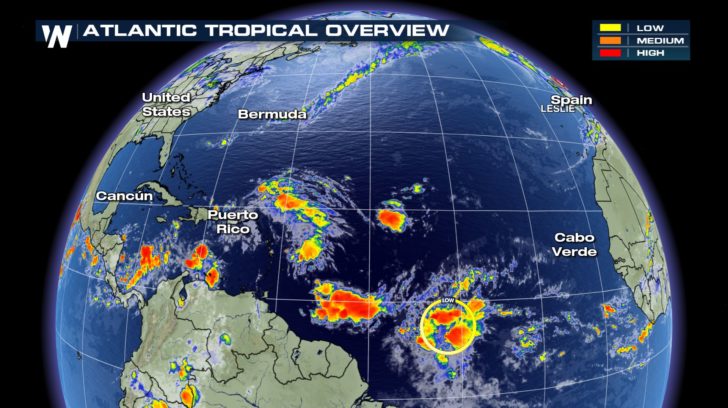 The tropics are much more quiet than what we were seeing for the past week! We have one area of interest 800 miles east of French Guiana. It has a low possibility of becoming our next named storm, but it is still something we will need to keep our eye on since it is headed west towards the Caribbeans.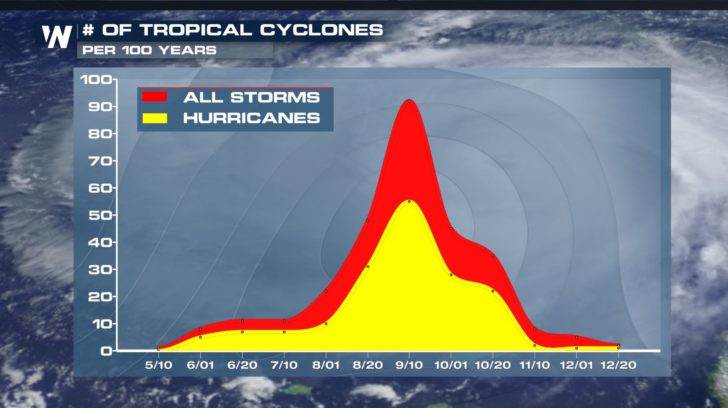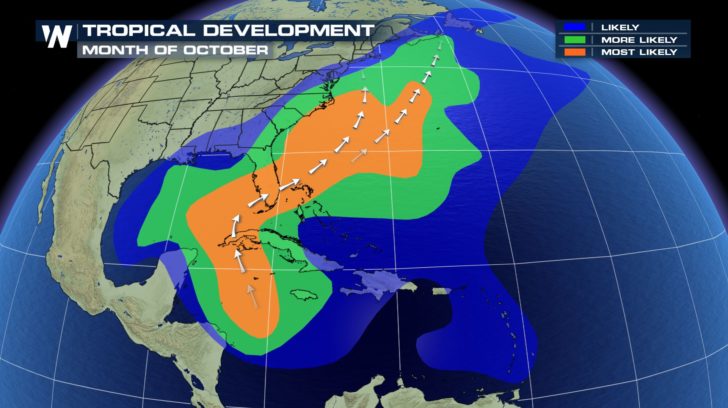 Although we are past the peak of hurricane season, we should not let our guard down, yet. Over the next couple of months, tropical activity is very much possible. For the month of October, most of the activity sparks up in the western Caribbean and travels north towards the United States.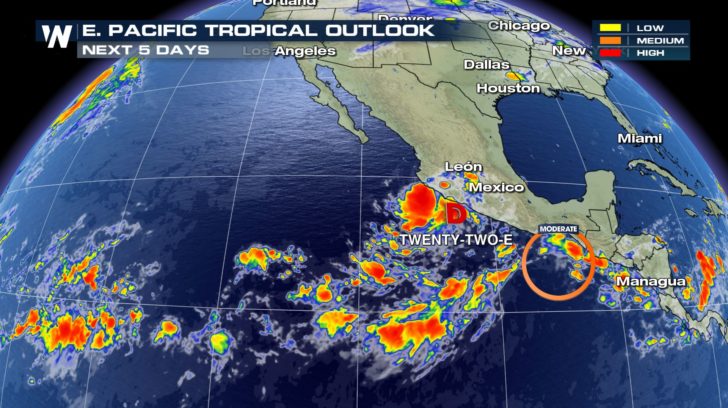 Out in the Pacific, we have two areas of interest. One is Tropical Depression Twenty-Two-E which is predicted to travel west as of now. Another area is just southeast of the depression which has a moderate chance of developing into a named storm over the next five days. As always, stay tuned to WeatherNation for the latest tropical updates and to find out where these systems could be heading!