As the recovery from Dorian continues, the tropics remain active as we approach the peak of the season in the Atlantic Basin. Gabrielle continues to move through the North Atlantic, plus 3 other disturbances are being watched for development.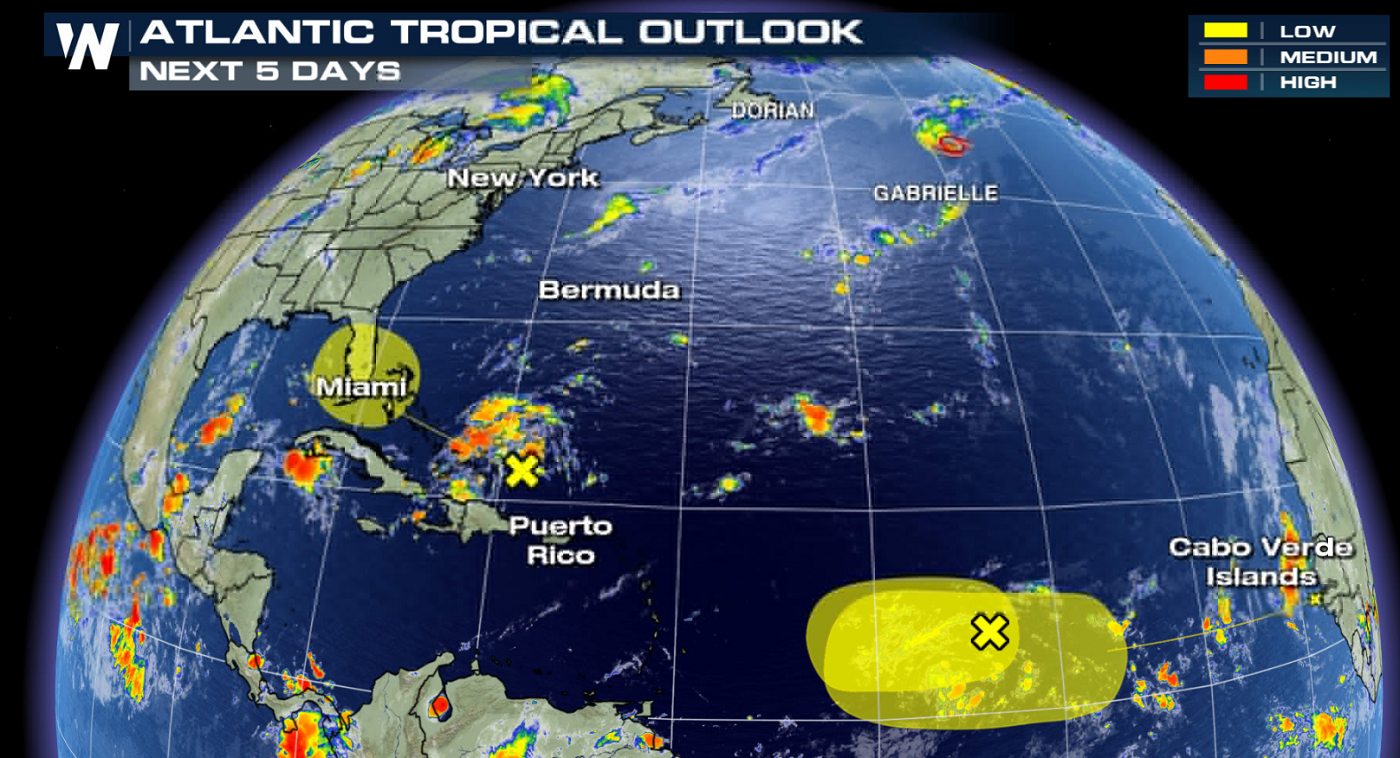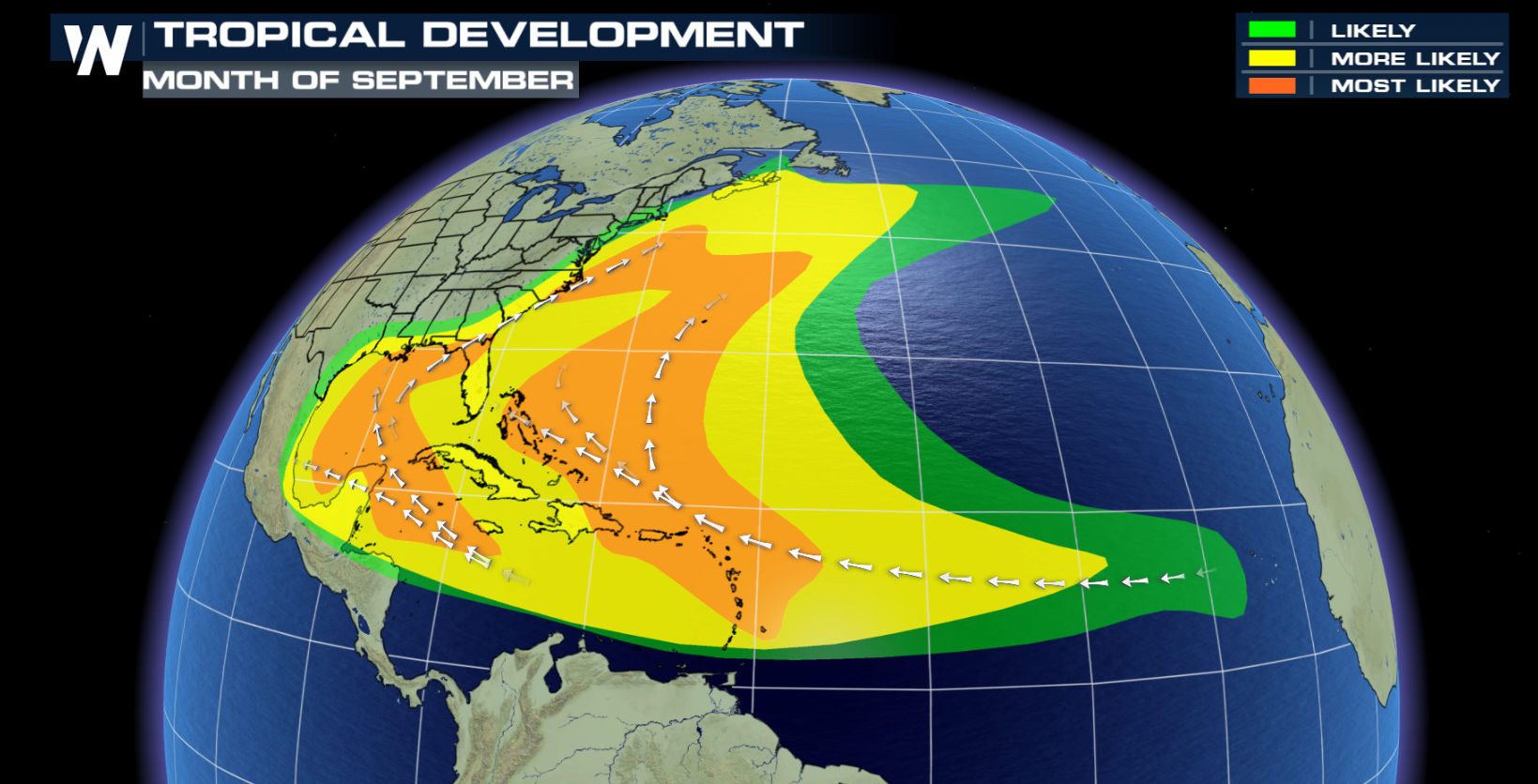 INVEST 94-L
From the National Hurricane Center:  "A weak area of low pressure, associated with a tropical wave located a little more than 900 miles east of the Lesser Antilles is producing disorganized showers and thunderstorms. Although some slight development of this system is possible today or tomorrow, by Thursday, upper-level winds are forecast to become unfavorable for tropical cyclone formation. This disturbance is expected to move slowly westward across the tropical Atlantic Ocean for the next several days."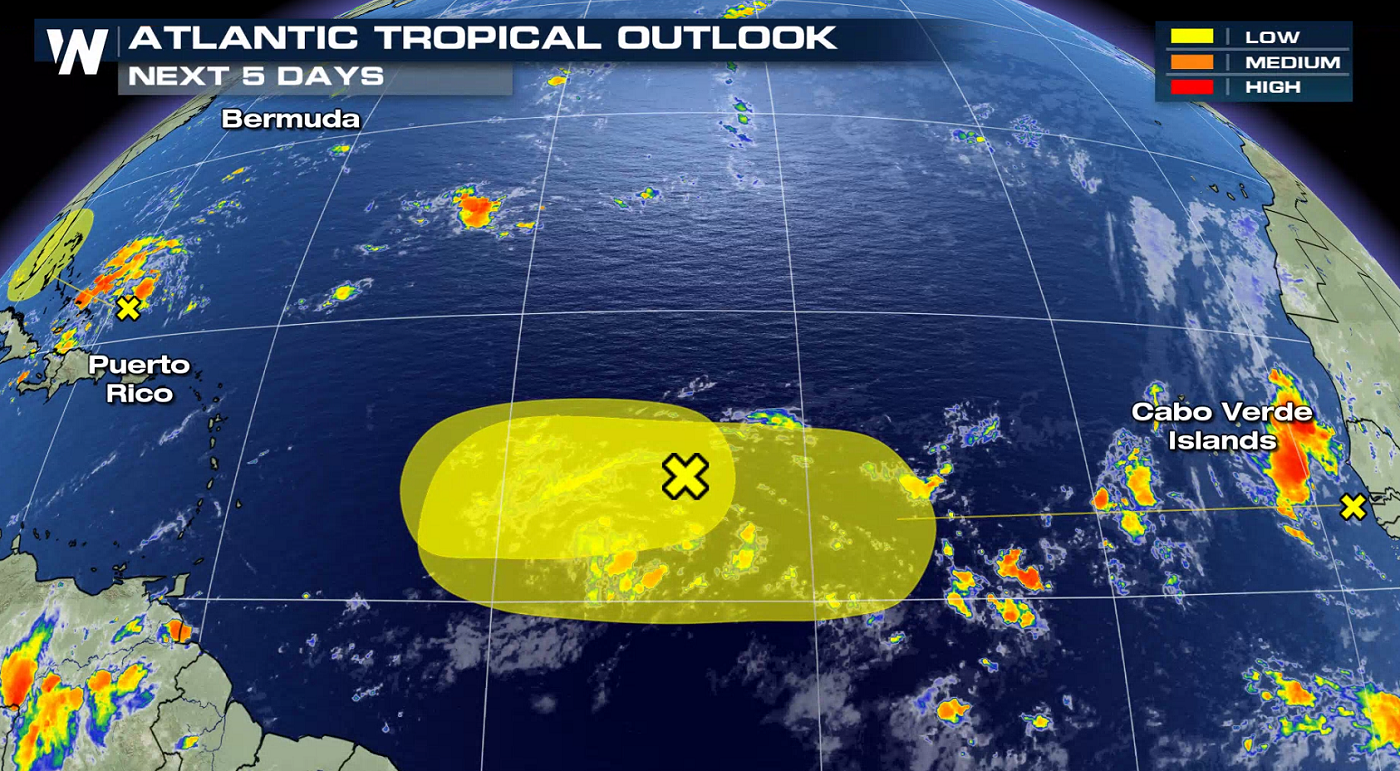 Most computer models move 94-L toward the Lesser Antilles in the extended range, but with little agreement in track and intensity.  Stay with WeatherNation as the forecast develops in the next week.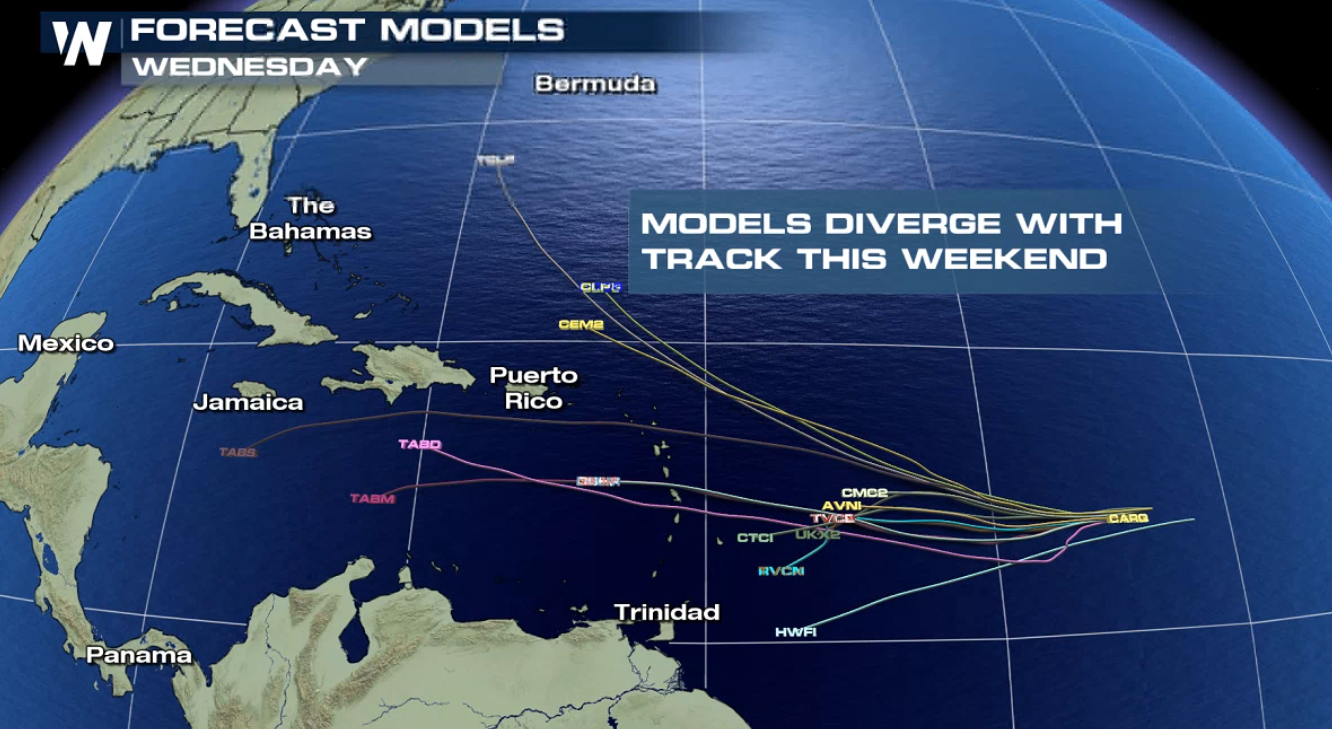 GABRIELLE
Tropical Storm Gabrielle has undergone fluctuations in strength over the last week. The storm is racing through the North Atlantic and will weaken as it moves into the colder waters. There is no immediate threat to land at this time, although areas in Europe may be affected by the storm at the end of the week.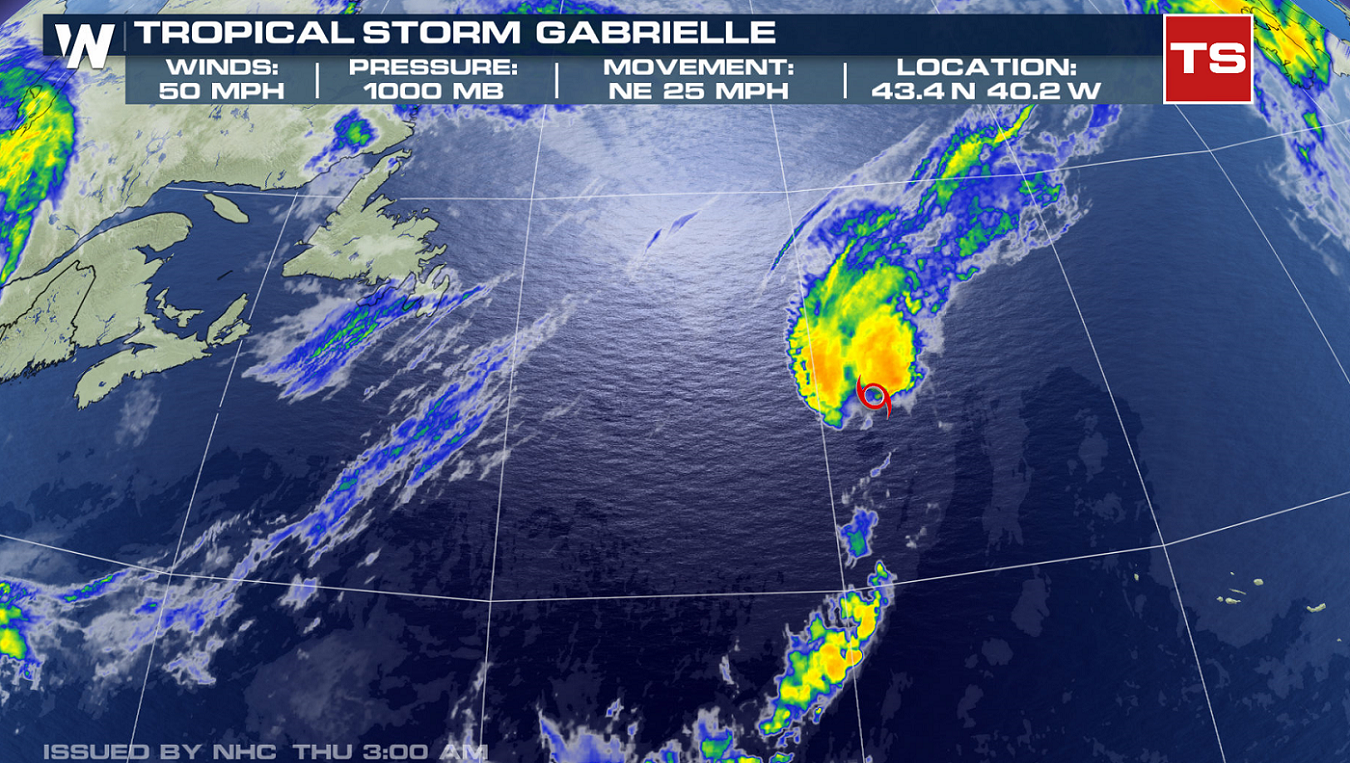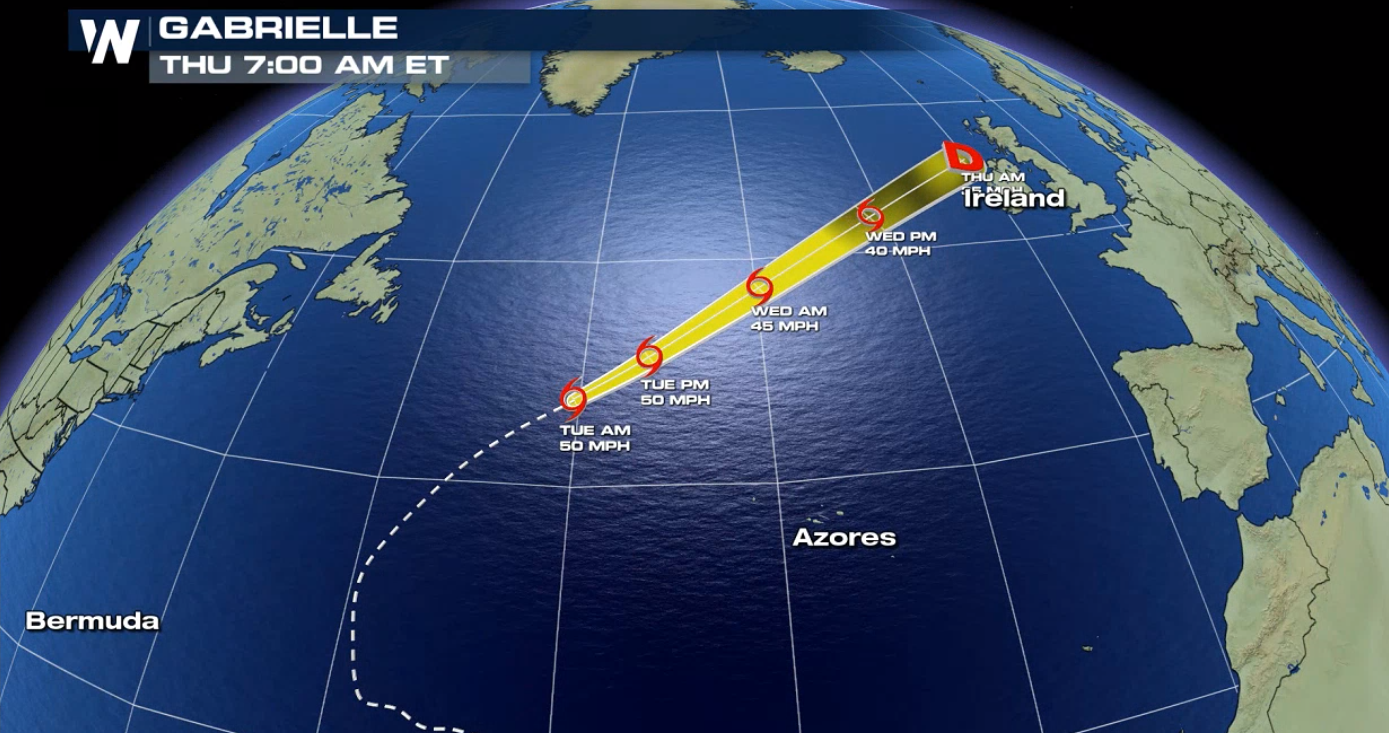 OTHER AREAS TO WATCH
From the National Hurricane Center:  "Shower activity associated with a surface trough interacting with an upper-level low near the north coast of Hispaniola northeastward over the southwestern Atlantic has increased a little since yesterday. Little, if any, development of this disturbance is expected during the next few days while it moves west-northwestward across the Bahamas and the Florida peninsula. However, environmental conditions could become a little more conducive for development when the system moves into the Gulf of Mexico over the weekend. Regardless of development, this disturbance will produce periods of locally heavy rainfall across the Bahamas through Thursday, and across Florida on Friday and continuing into the weekend."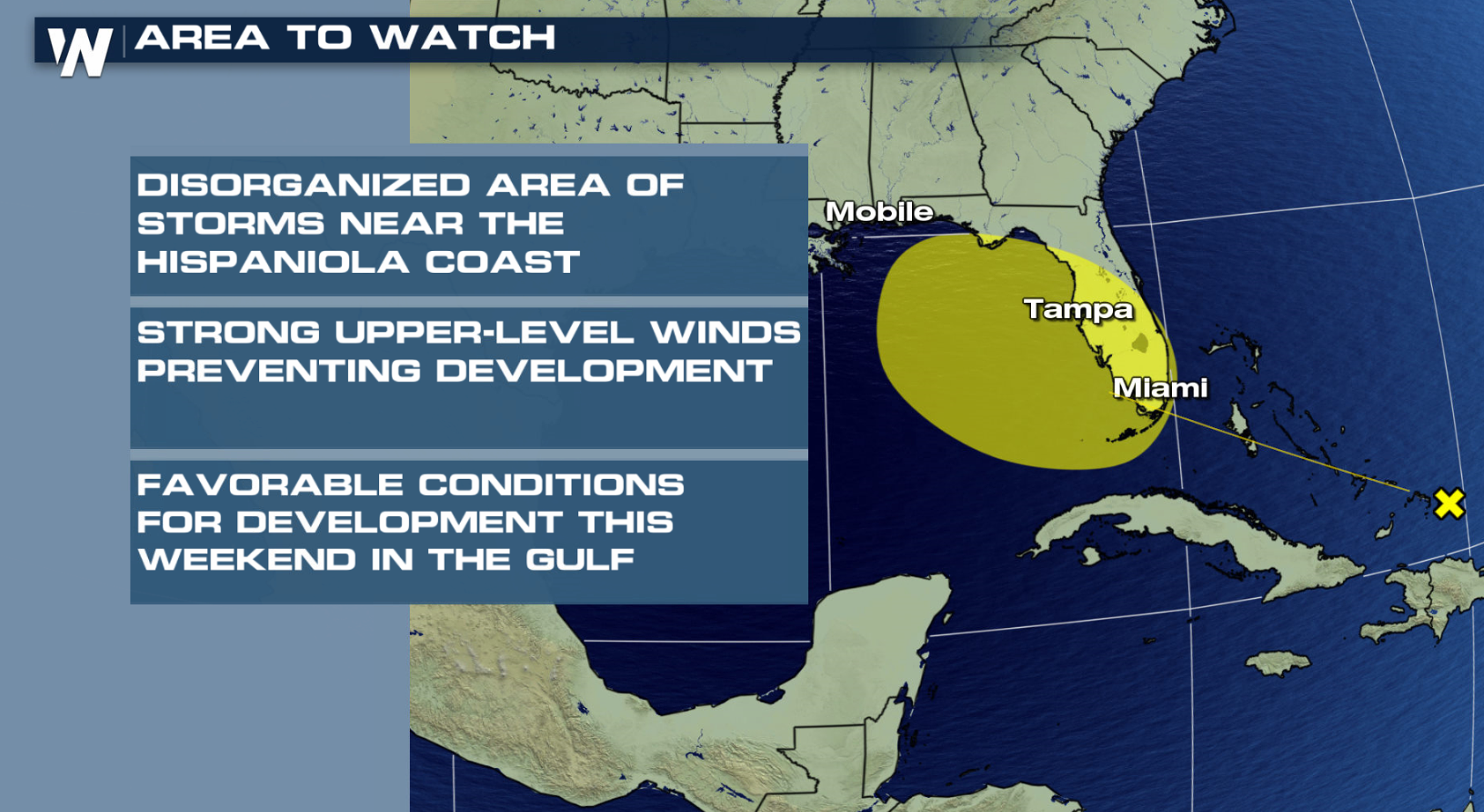 From the National Hurricane Center:  "A tropical wave located just off the west coast of Africa is expected to move quickly westward during the next several days. Some slow development is possible late this week and over the weekend when the system is several hundred miles east of the Lesser Antilles."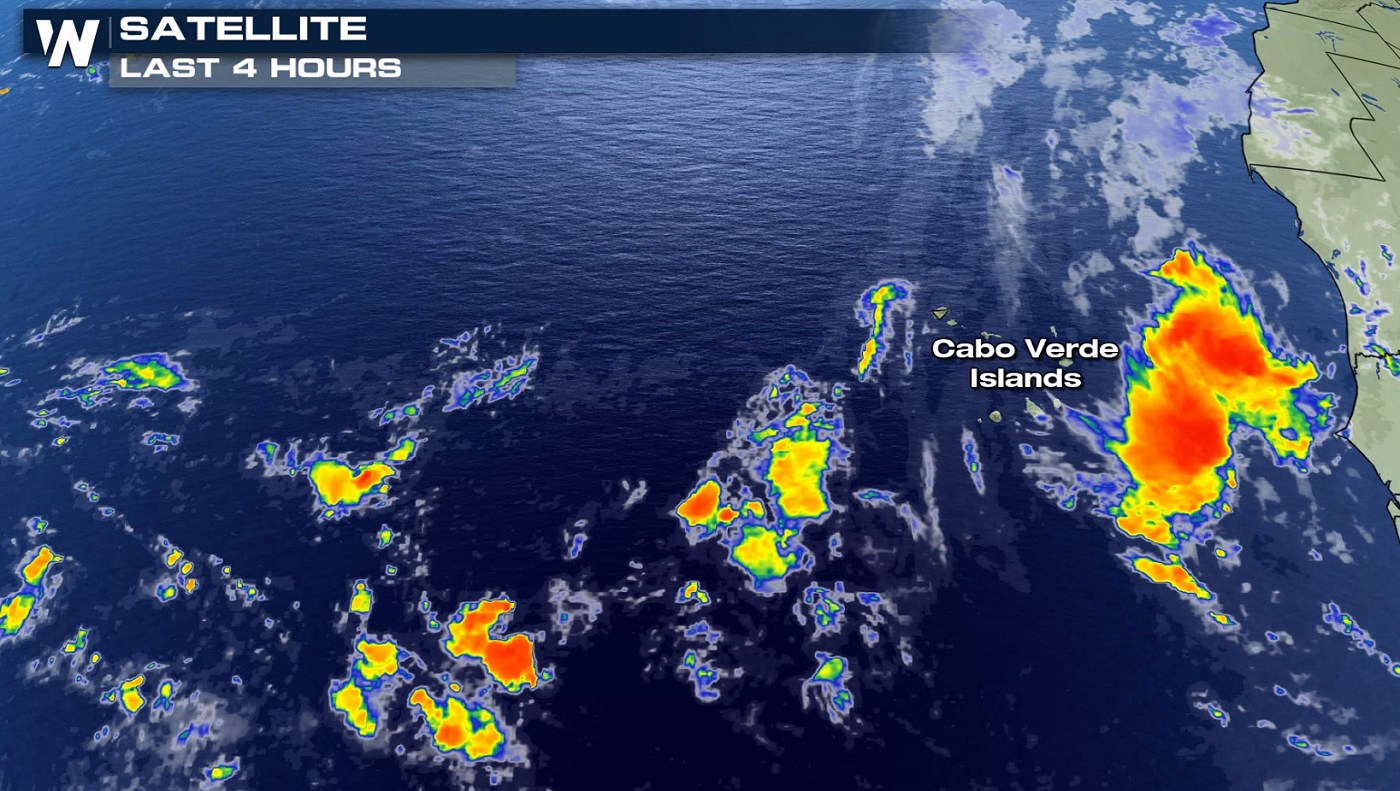 WeatherNation will keep you updated on the tropics all season long. Check back with us on-air and online for the very latest tropical information.