It appears that July will start out quietly in the tropical Atlantic, though there is a new tropical depression in the eastern Pacific. After a relative recent lull in the Atlantic (even with the brief and unimpactful development of Tropical Storm Dolly last week in mind), there is one area that the National Hurricane Center (NHC) is still keeping tabs on for potential tropical development over the next few days. That said, it looks like the Atlantic, fortunately is overall fairly quiet.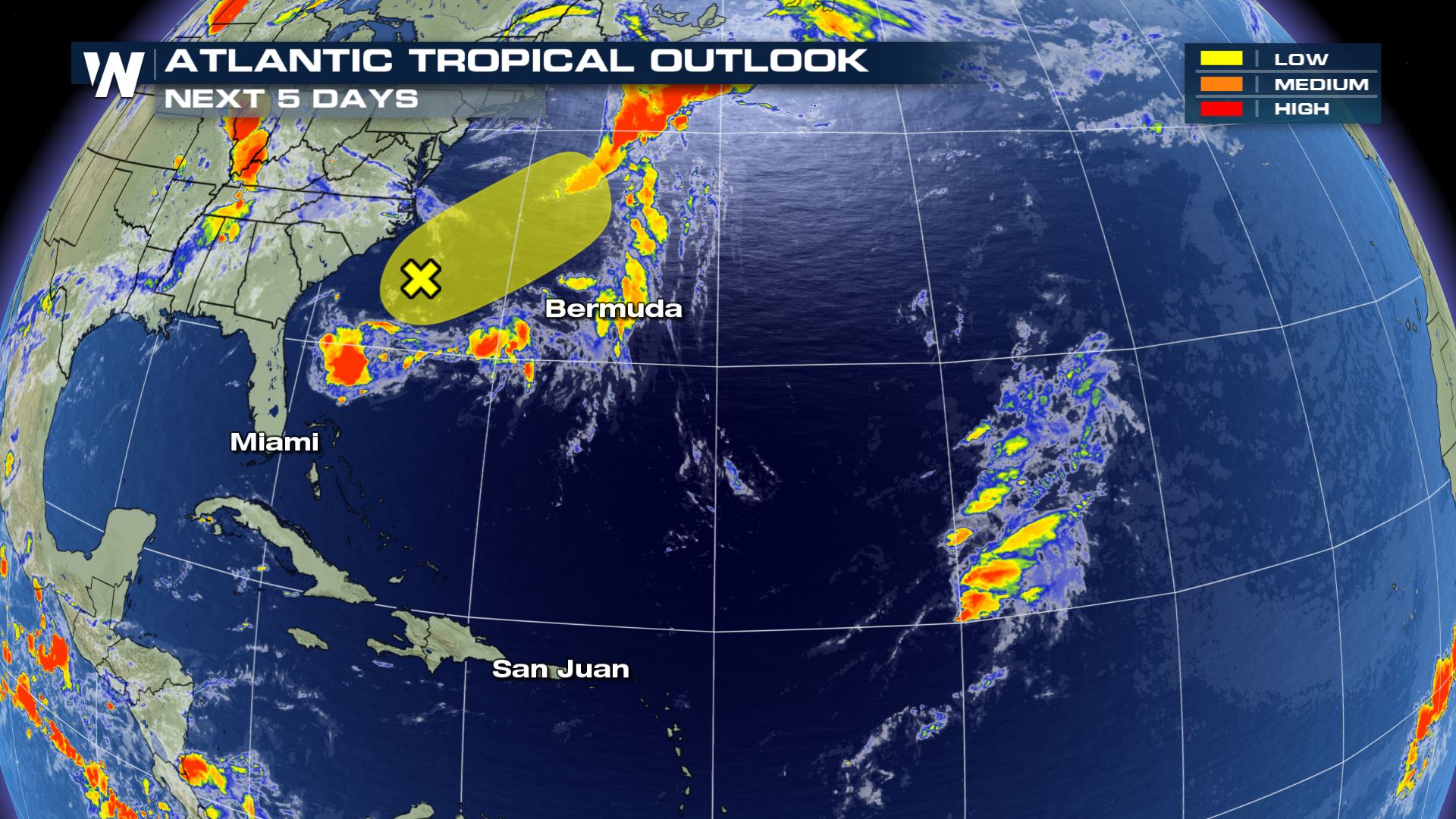 The lone area of interest has virtually no chance of developing into a named storm over the next five days. It's a merging frontal system moving off the Eastern Seaboard of the U.S., and as it moves east, there had been some earlier concern that it could briefly develop over the warmer waters of the Gulf Stream ocean current. "Significant development of this system is not anticipated while it moves generally northeastward, away from the east coast of the United States, and merges with a frontal boundary," the NHC wrote on Tuesday about the system's chances for development. In other words, it's, fortunately and for now, mostly quiet across the tropical Atlantic. Saharan dust is continuing to mix into the inter-tropical convergence zone (ITCZ) that's often a highway for tropical development. That should limit the chances for most Atlantic tropical waves of developing into a tropical system.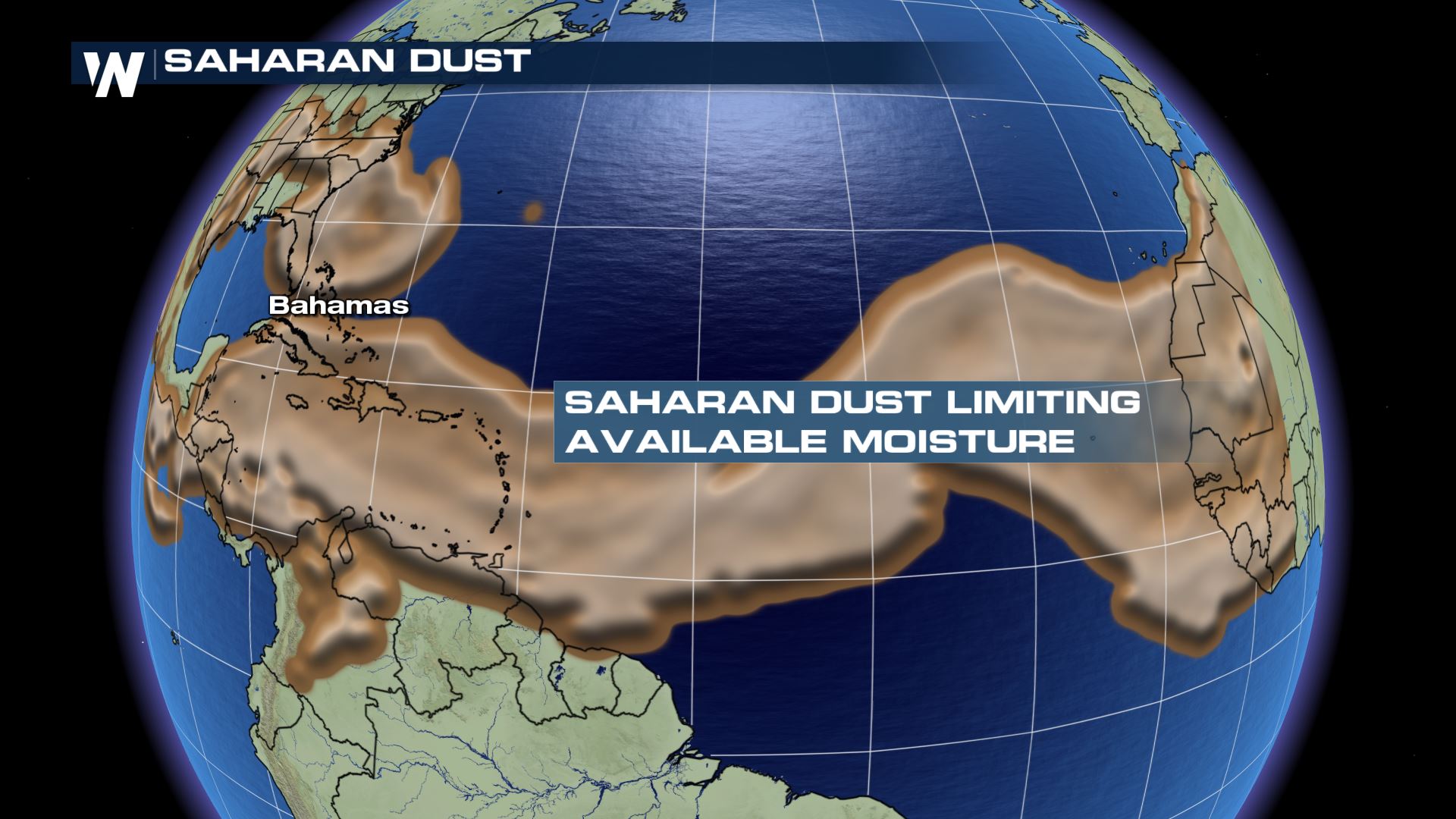 The next storm in the Atlantic to develop would get the name of Edouard as the fifth-named storm of the season in the basin. Fay is the next storm name up after Edouard.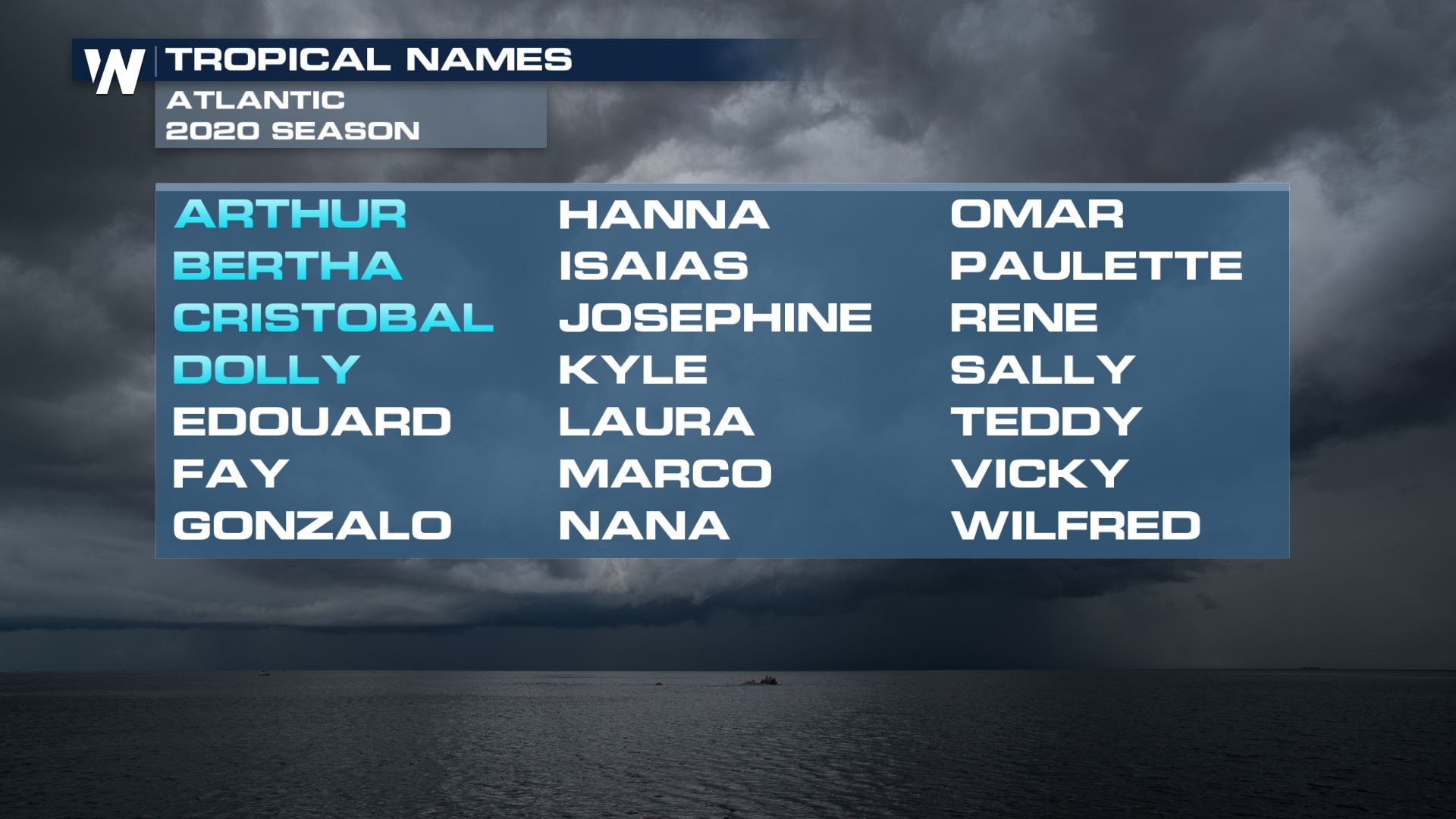 Meanwhile, in the eastern Pacific, a new tropical depression formed late Monday night. Tropical Depression 4E formed just off the southern tip of the Baja California peninsula, but as it slowly spins north, it's expected to gradually weaken as it encounters cooler sea-surface temperatures. That'll likely dissipate this storm before it has the chance to turn into Tropical Storm Cristina. However, tropical downpours and gusty winds are likely into Wednesday and perhaps Thursday over the Baja California peninsula.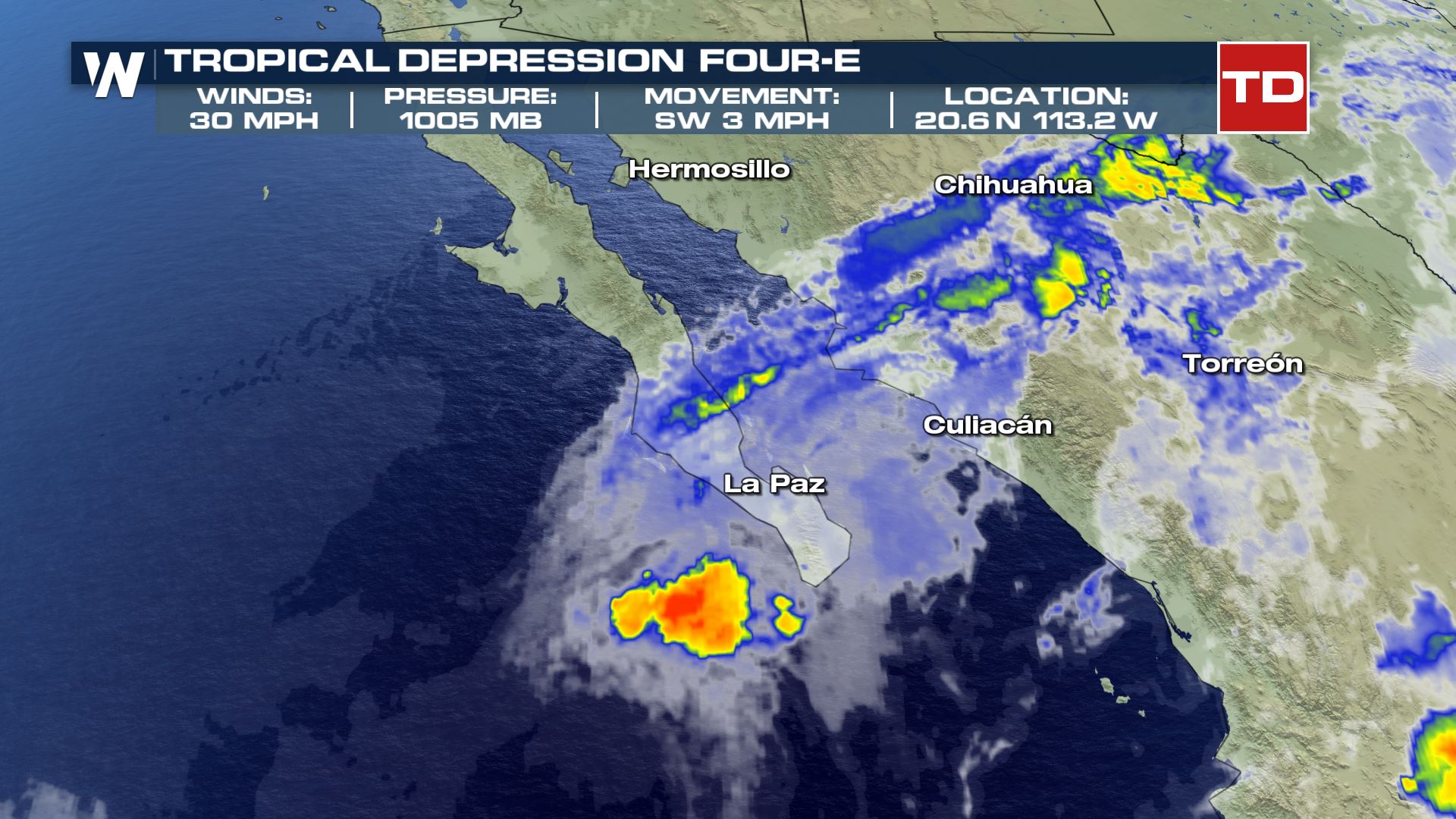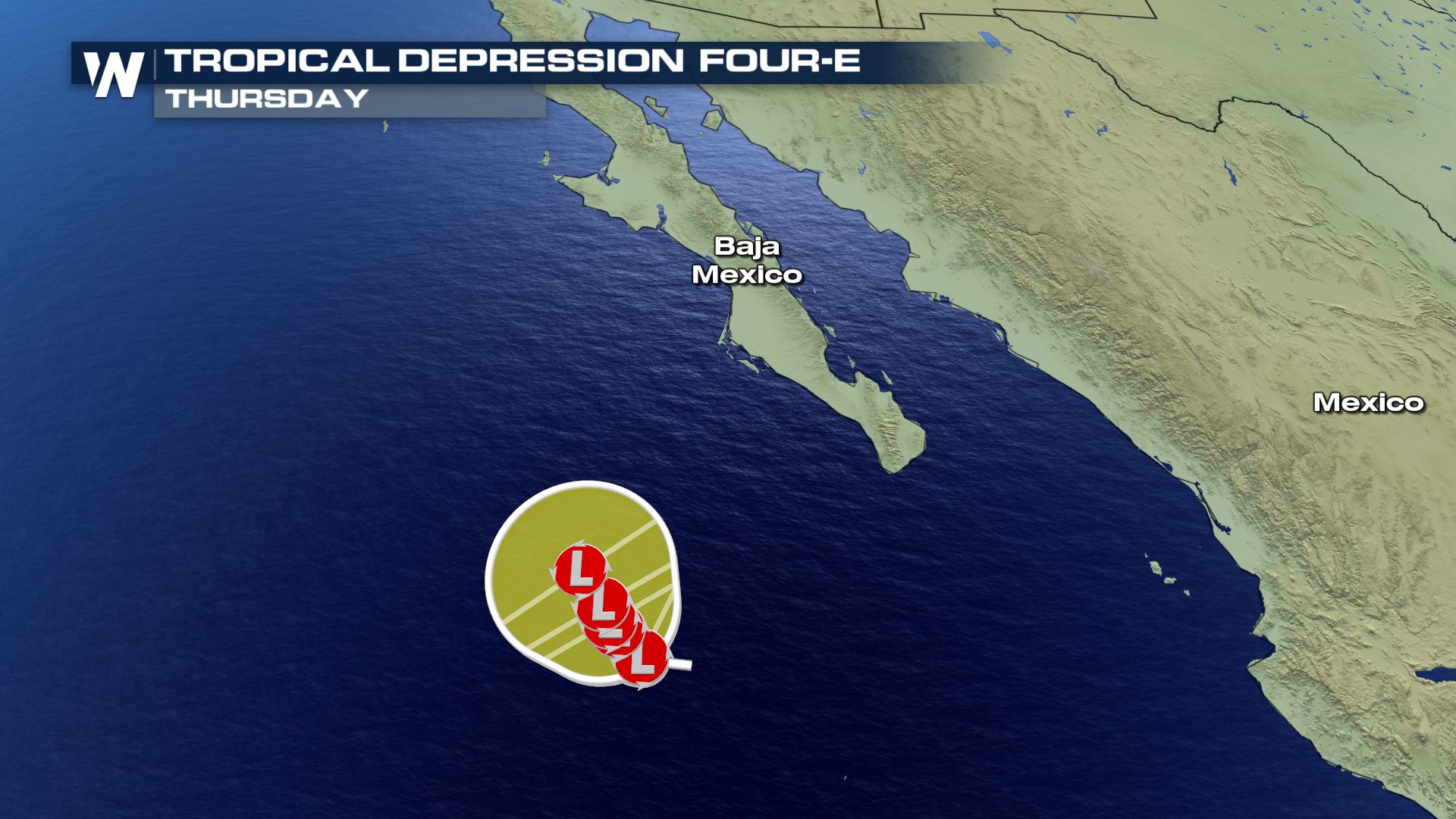 The NHC also has given an area of low pressure tracking westward a low probability of developing over the next five days, as indicated in the yellow shading below.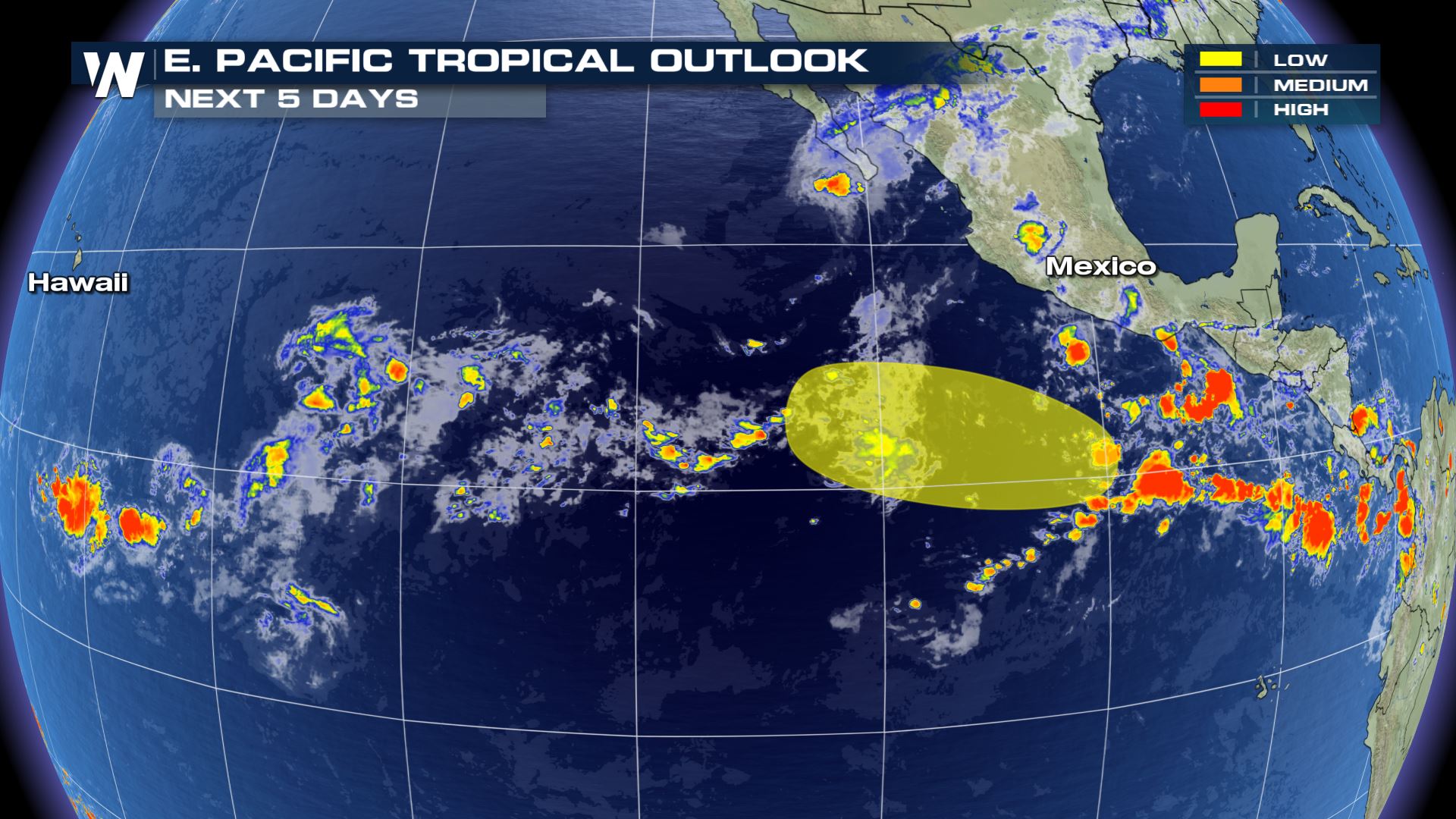 If either of those systems were to develop into a named storm, though, they would acquire the name of Cristina and become the third-named storm of the season there.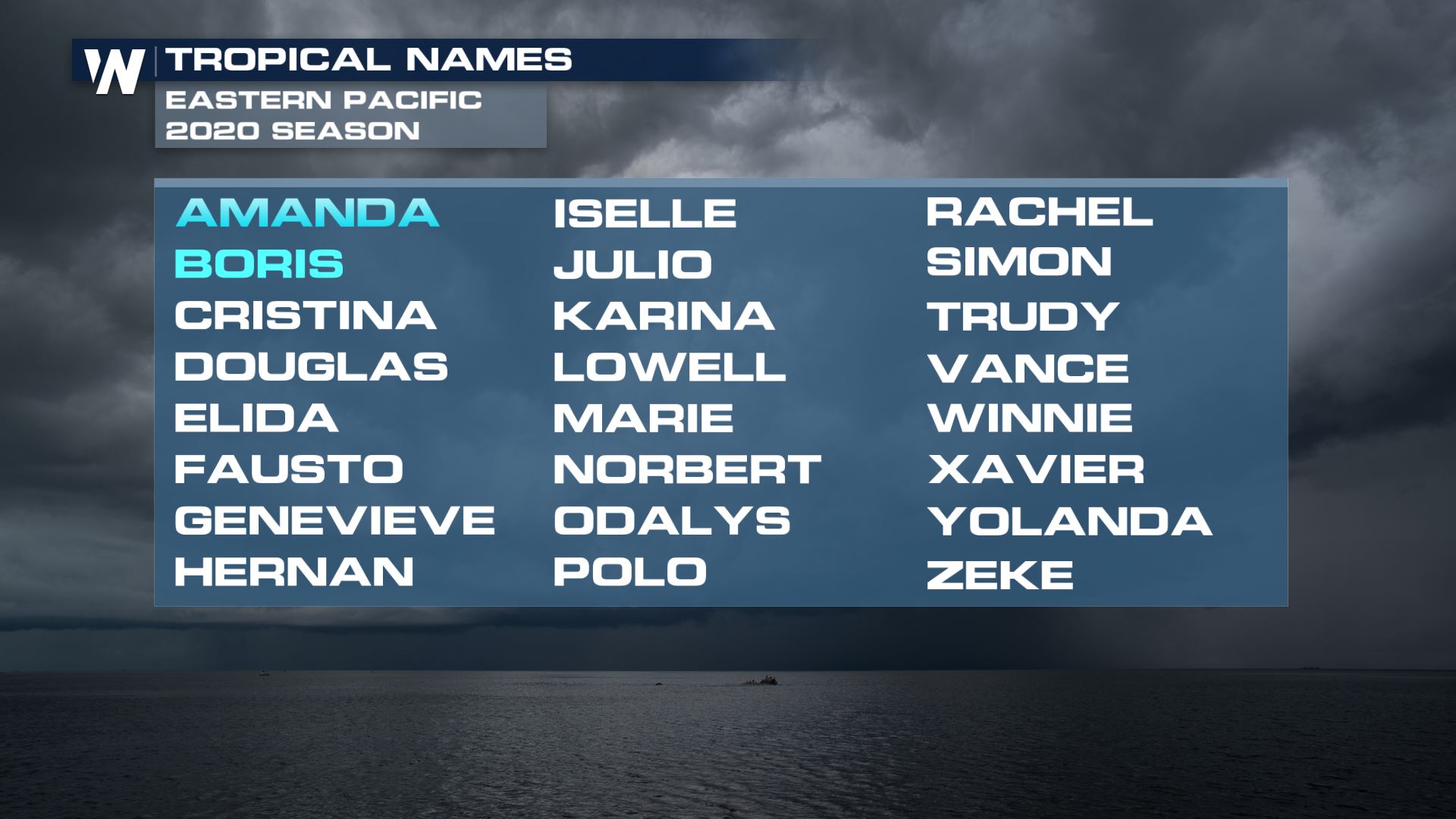 Stay with WeatherNation for the latest on the tropics and throughout hurricane season.