*Tsunami alerts are no longer in effect for Hawaii* Following a strong 7.5 magnitude earthquake along the Pacific Rim, a Tsunami Watch was sent out to emergency managers on the Hawaiian Islands Tuesday.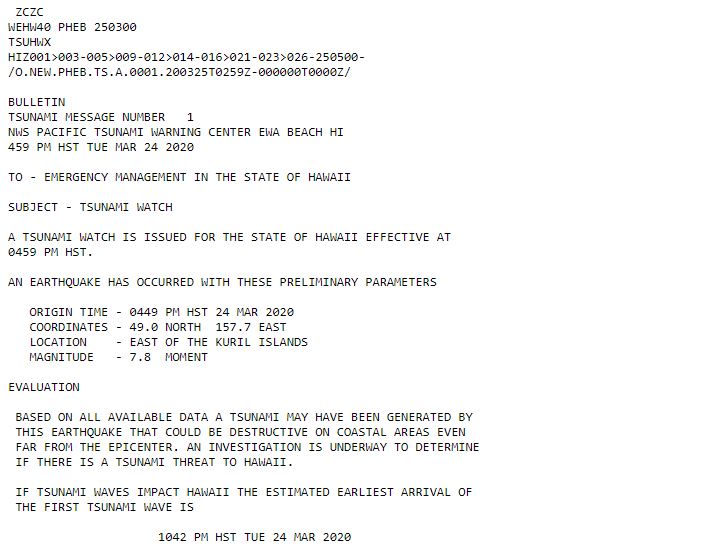 *Dated bulletin* showing the original Tsunami Watch for Hawaii on Tuesday, March 24. The bulletin above shows the preliminary magnitude of the earthquake was 7.8, which was then revised down to 7.5 later on. The earthquake's epicenter was just east of the Kuril Islands, part of Russia. These islands sit southwest of Alaska and the Bering Sea. The Hawaiian Islands sit thousands of miles southeast of the epicenter.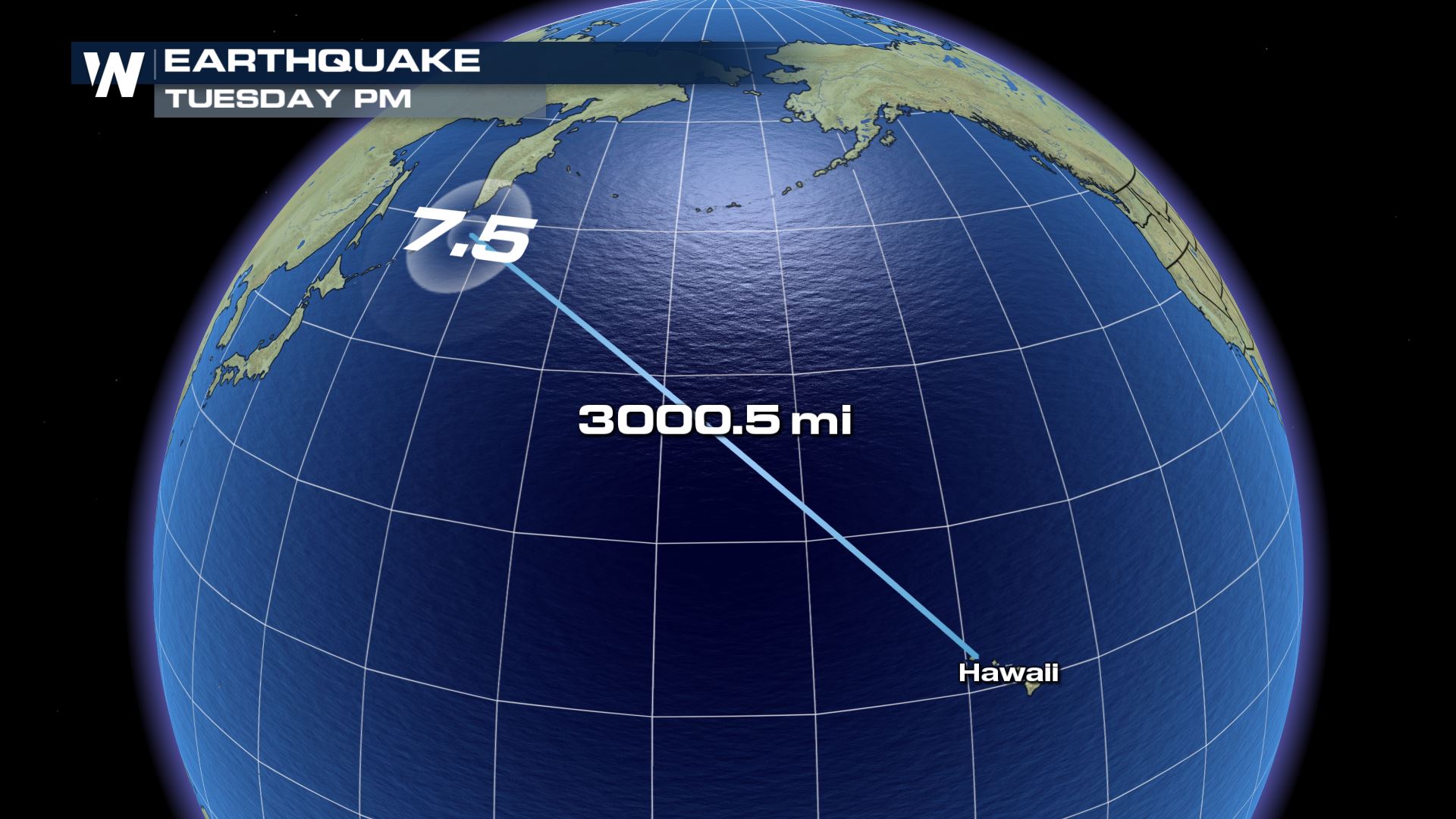 A strong 7.5 magnitude earthquake struck near the Kuril Islands on Tuesday, March 24 roughly 3,000 miles northwest of Hawaii. About 30 minutes later, the Pacific Tsunami Warning Center sent a follow-up message. This had the revised earthquake magnitude to 7.5 and also slightly adjusted the time of arrival of a wave to 10:39 p.m. (about 5 hours later) if any was coming at all.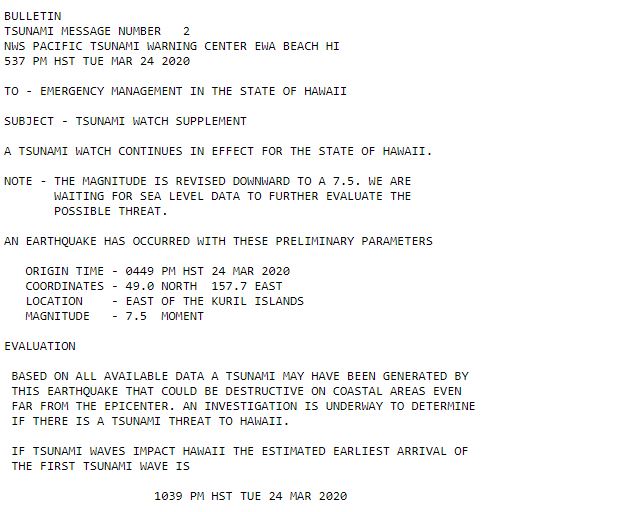 *Dated bulletin* Tuesday, March 24 Finally, less than an hour after the initial Tsunami Watch, the alert was cancelled and residents on the island were notified that there was no longer a tsunami threat.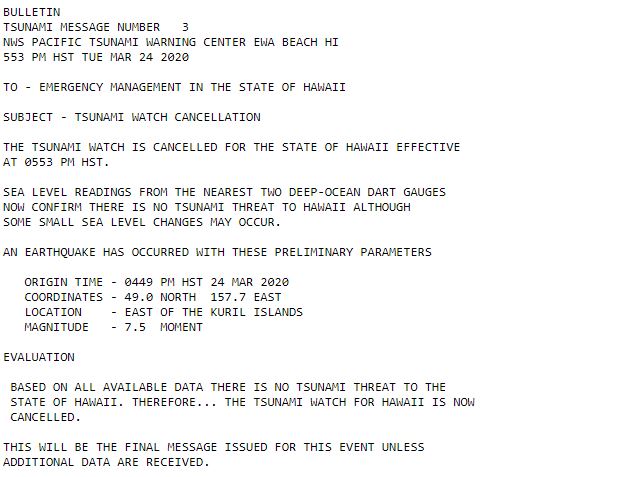 The final message from the Pacific Tsunami Warning Center March 24 According to the United States Geological Survey, this earthquake "occurred as a result of shallow reverse faulting within the Pacific plate directly adjacent to (or beneath) the Kuril trench, where the Pacific plate subducts beneath the Okhotsk microplate. The Okhotsk microplate is itself part of the larger North America plate." USGS says earthquakes of this magnitude are more common than not, and that the biggest threats to land are tsunamis. To read the full report,
tap/click here.
In the event of a tsunami warning, you want to get to higher ground immediately. Many coastal areas subject to tsunamis will have signage saying you are in a tsunami-prone zone. In this case, a warning was never issued. A watch was, however. In this case, seek further information, listen to local and state officials, and have a plan in place in case you need to take action...which in this instance would be getting to higher ground!
Helpful Links
Latest earthquake map
Latest tsunami information