Numerous states have the potential severe weather overnight on Tuesday and into early Wednesday morning. Severe storms are still possible from Nebraska to Maryland.  The storms moving through Illinois, Indiana and Ohio have a history of damaging winds and tornadoes. Here is the latest severe update from the Storm Prediction Center (SPC):
Severe Outlook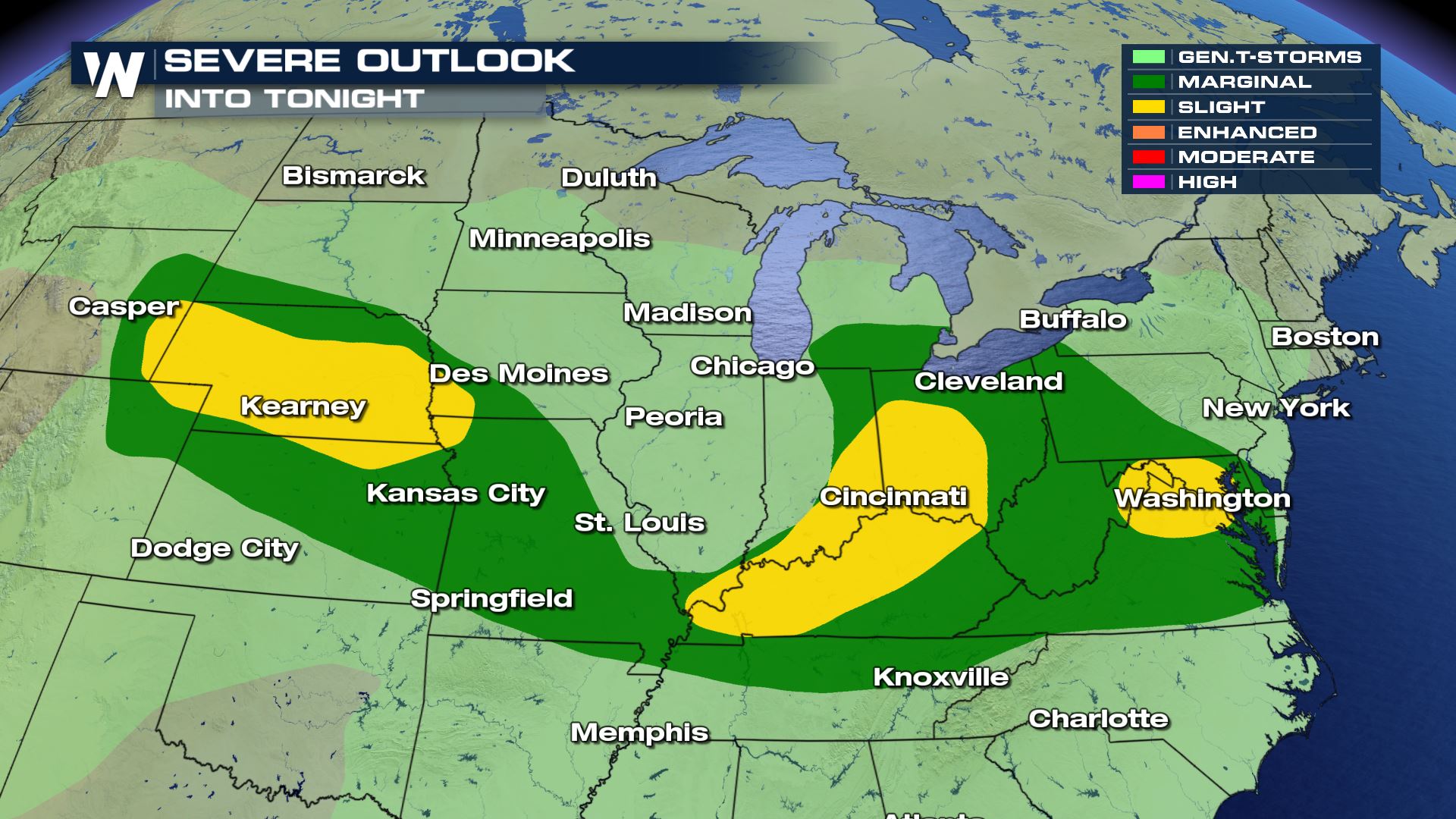 Numerous states are under a risk of severe storms today.  The severe risk is from the Plains to the Mid-Atlantic including cities like Kearney, Nebraska and Indianapolis, Indiana. Washington D.C. and Baltimore could also see large hail and damaging winds. Washington saw up to half-dollar sized hail on Tuesday afternoon, a relatively rare occurrence for the city.
Severe Risks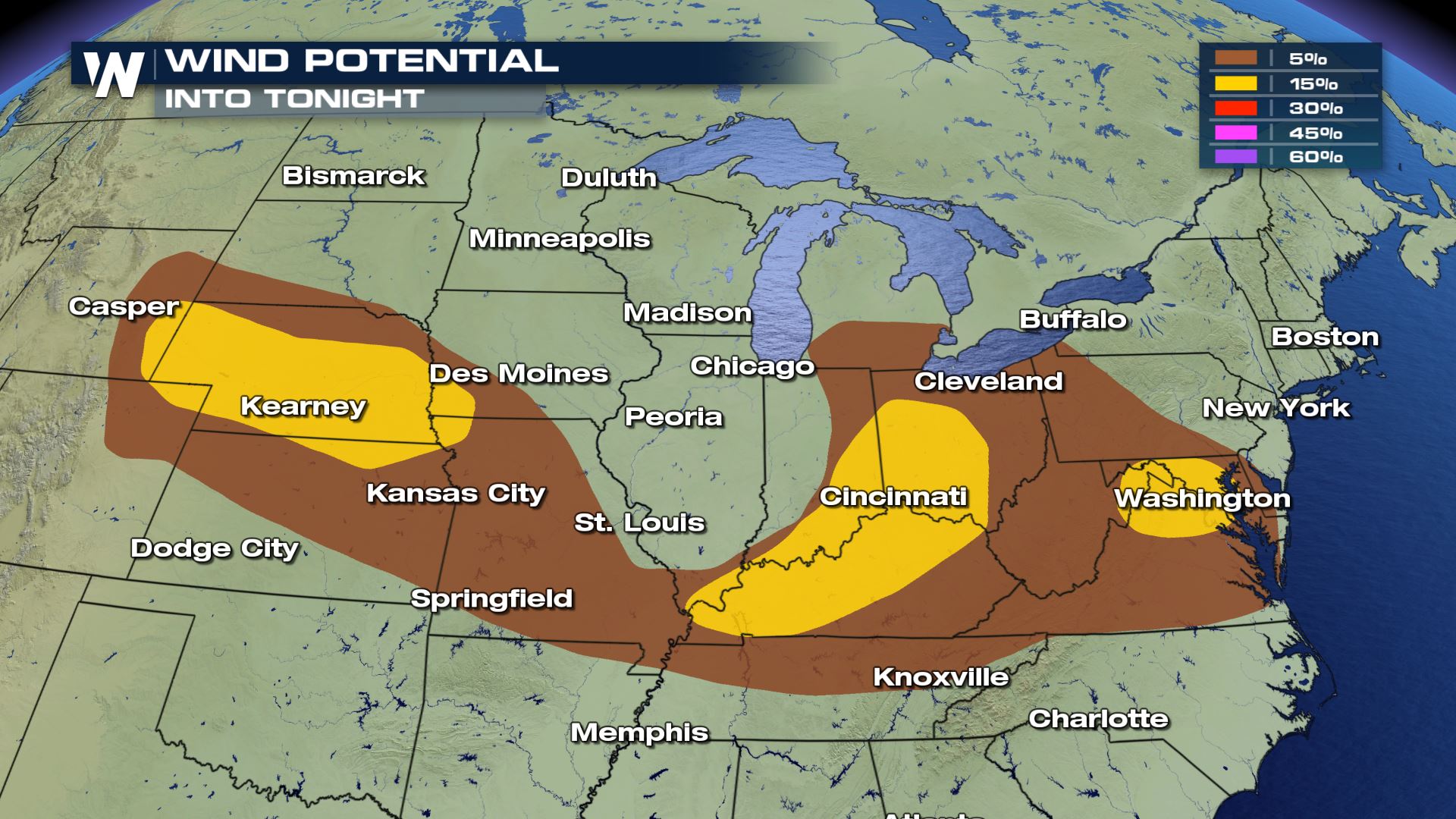 Damaging winds will be the main weather risk, but as is often the case, an isolated tornado is possible.
Forecast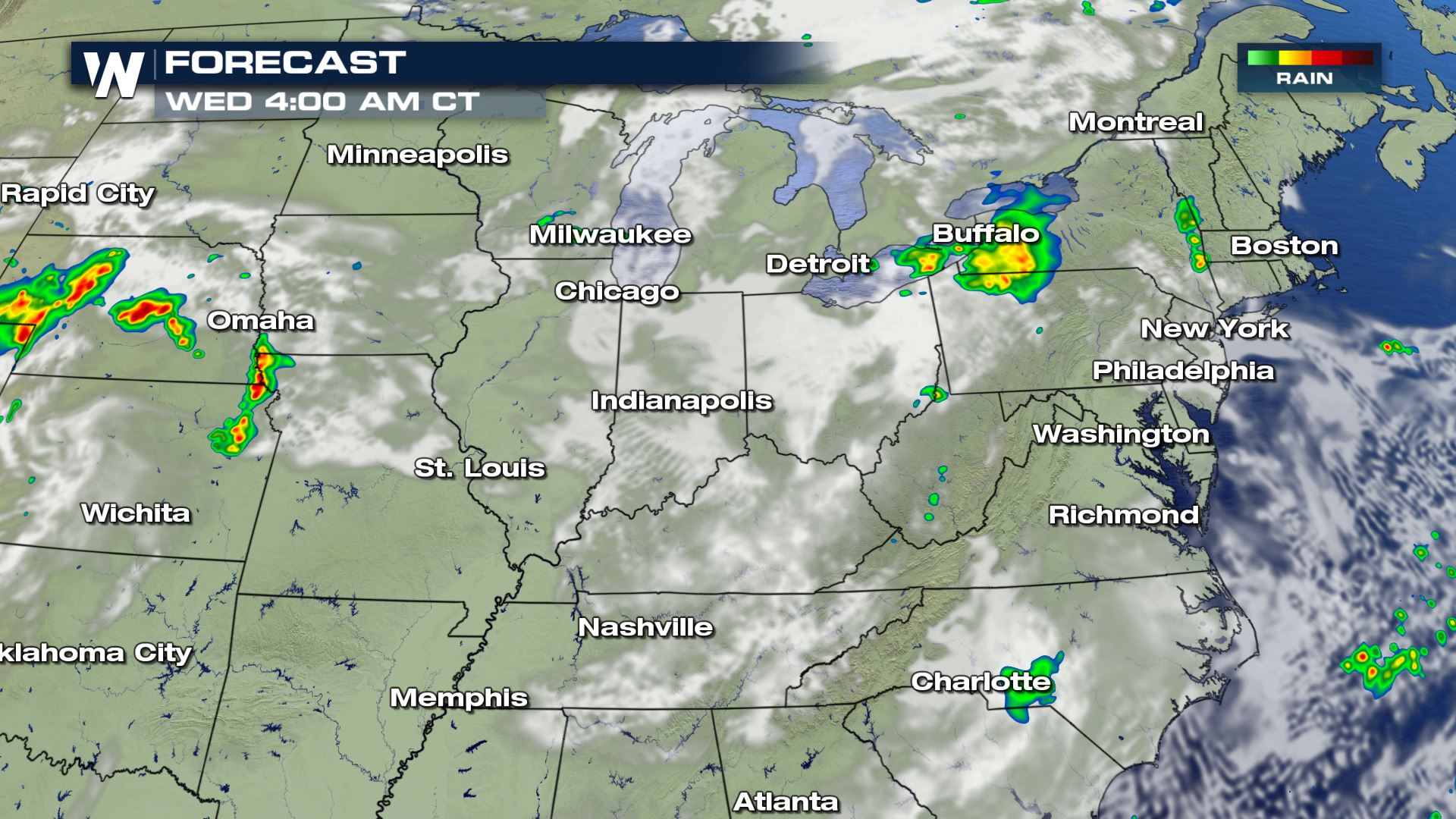 Keep checking with WeatherNation for more updates!