In the early morning hours of February 6, a Magnitude 7.8 earthquake struck the province of Kahramanmaras in Southeast Turkey near the Syrian border. It struck at one of the worst times possible, around 4am local time, when most people were in their homes sleeping. As time wore on, more aftershocks reaching over Magnitude 6 continued to strike, bringing down buildings leaving many thousands of people trapped.
The massive earthquake struck the war-torn region of Northwest Syria, where the city of Aleppo was heavily bombarded in 2016. Many buildings were damaged during the bombings, leaving weakened structures easily brought down by Monday's earthquake. Many other cities in Syria have sustained extreme damage, with entire housing complexes collapsing as also seen in Turkey.
Nine hour later as aftershocks continued shaking the region, another large earthquake of Magnitude 7.5 struck around sixty miles north of the original epicenter. Seismologists are describing this quake an aftershock, despite its relatively similar strength to the initial quake. Scores of aftershocks over 4.0 have continued to rumble the region.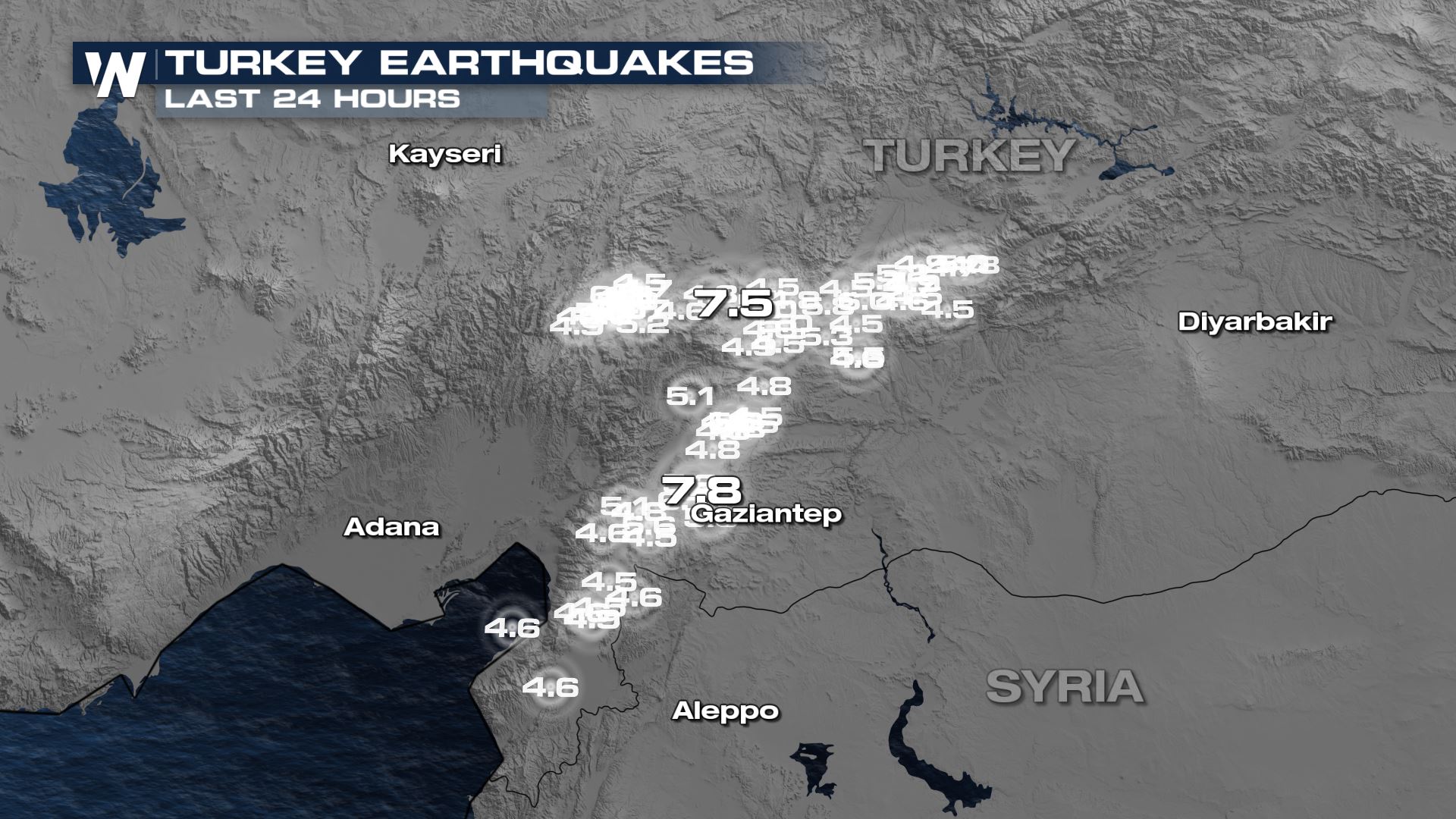 Hundreds of buildings in the region have collapsed, trapping people in the rubble. Syrian Civil Defense released video of the recovery effort underway, showing heavy equipment and hoards of people working quickly to rescue those trapped. In the city of Gaziantep, a castle considered a UNESCO World Heritage Site, dating back to the Roman Empire, was severely damaged due to the violent shaking of the earthquake.
At this point, the death toll is constantly changing, but continues to rise through the thousands with the injury count in the tens of thousands. The Turkish Red Crescent has deployed to the province with relief efforts, quickly mobilizing materials and food to the province.

The Biden Administration issued a statement of condolences and support to the NATO ally, directing assistance to be deployed to both Turkey and Syria.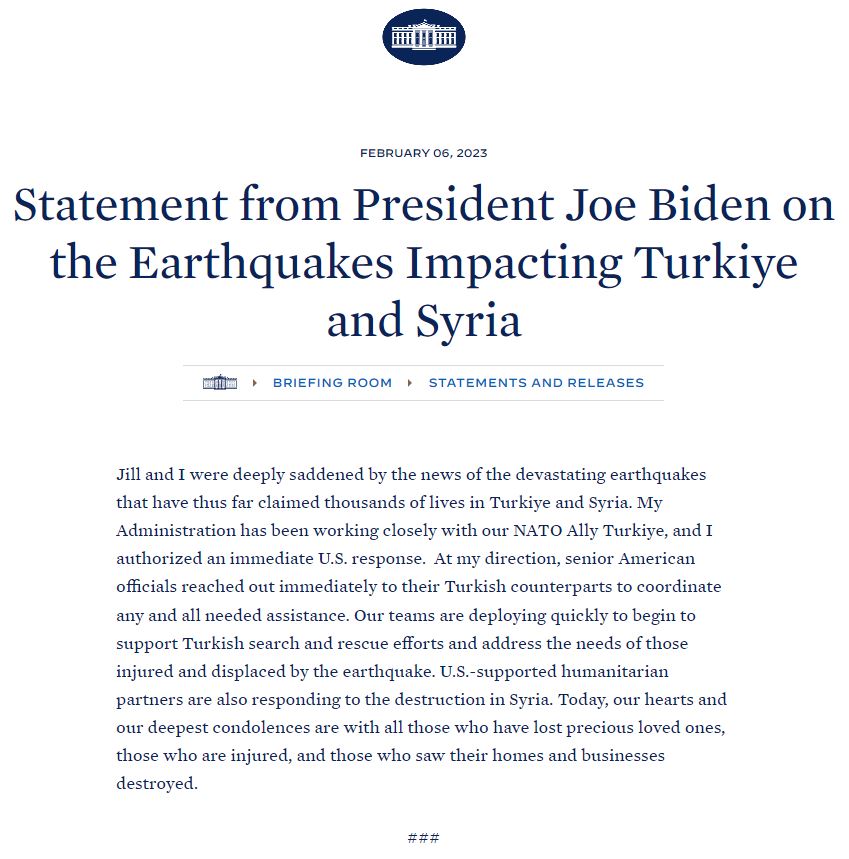 The forecast is not welcoming, as temperatures are dipping below freezing as many are left without power, or still trapped in the rubble exposed to the elements. Parts of the affected region could see rain and snow overnight as well.
By coincidence, there was also an earthquake, though much smaller, in Buffalo, NY early Monday morning US time. You can read more about it here.