An "Omega Block" pattern is set up throughout the U.S. this week, which is named for the Greek Letter, Omega where a ridge of high pressure is blocking the central U.S. while two areas of low pressure on each coast are stagnant due to the high. In the Southwest, this ridge of high pressure is sending warm temps up into the northern Rockies while a cut-off low keeps California unsettled and wet this week. While much of the 4 Corners region will see the warm temperatures, weak pieces of energy will also slide through, producing a few opportunities for wet weather. Showers and storms will be favoring the Front Range of the Rockies through the evening with a few strong enough to produce gusty winds and small hail. This pattern repeats through the next few afternoons thanks to the daytime heating, southwest flow over the mountains, and abundant moisture in the atmosphere.
In terms of rainfall, we will see isolated totals upwards of 1". While this may not seem like a lot for those in the Southeast, an inch of rainfall in the Southwest can cause widespread flooding issues. Another threat with some of the thunderstorms along and east of I-25 in Colorado and New Mexico will be small hail which can plug up storm drains.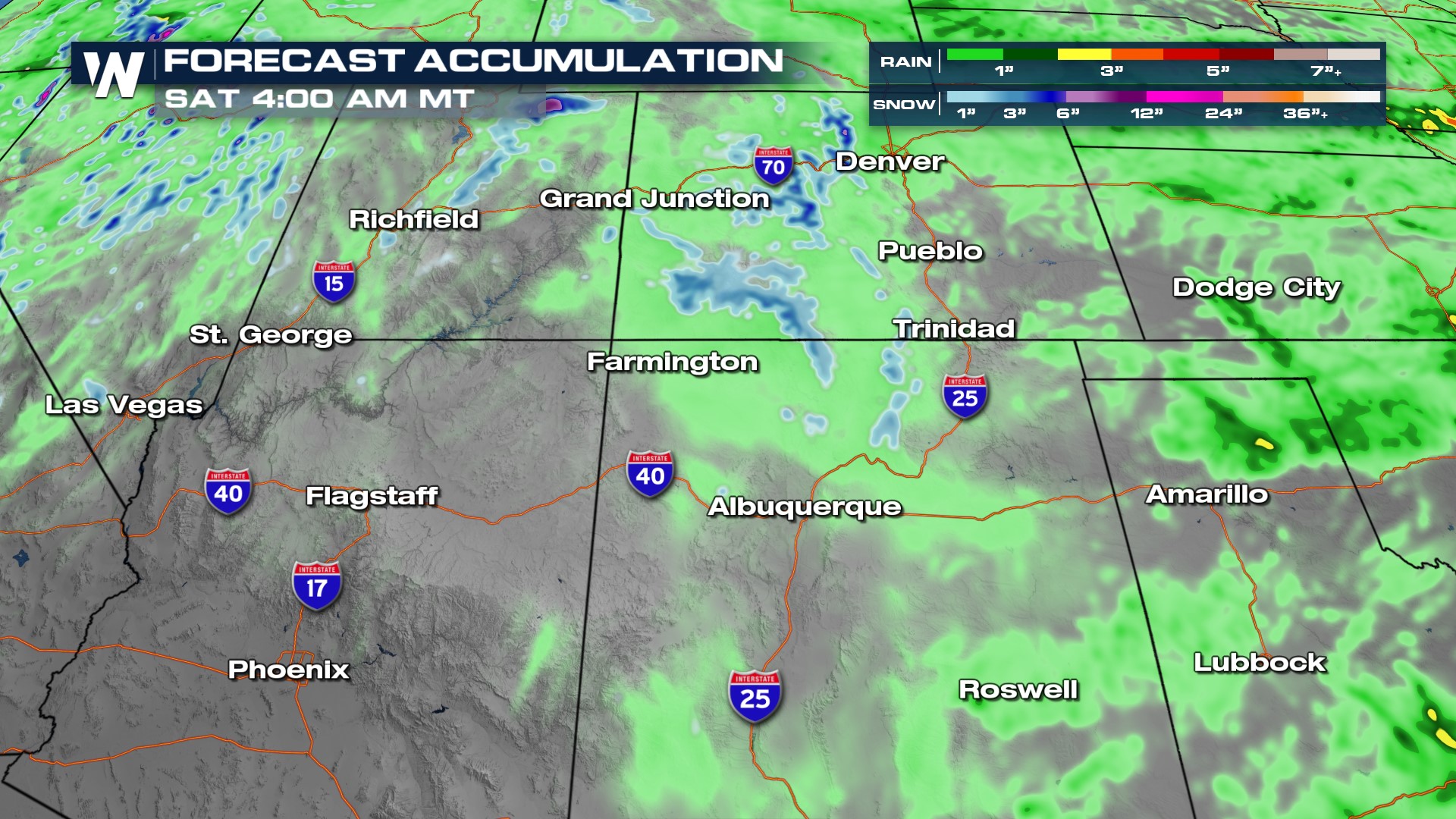 A closer look at Colorado shows snow totals in the mountains between 1-4" with locally higher totals. It is not out of the ordinary to see Spring snowfall at the highest elevations, so keep in mind the potential for tough driving conditions on I-70 and prepare for all weather.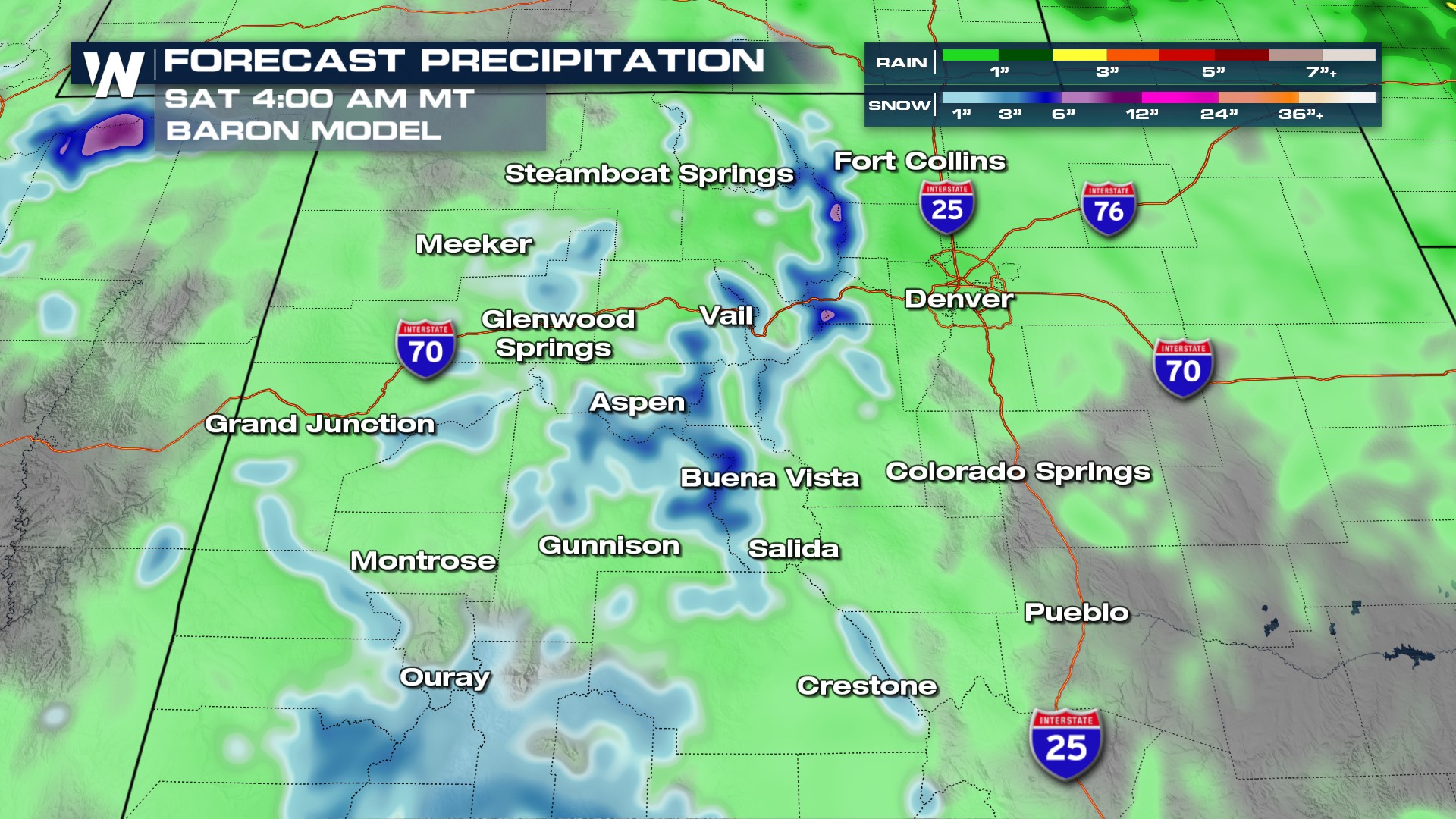 Temperatures show that lower elevations will be well into the 70s and 80s, supporting rainfall. The highest mountains will be in the 30s and 40s but mostly for areas over 12,000ft.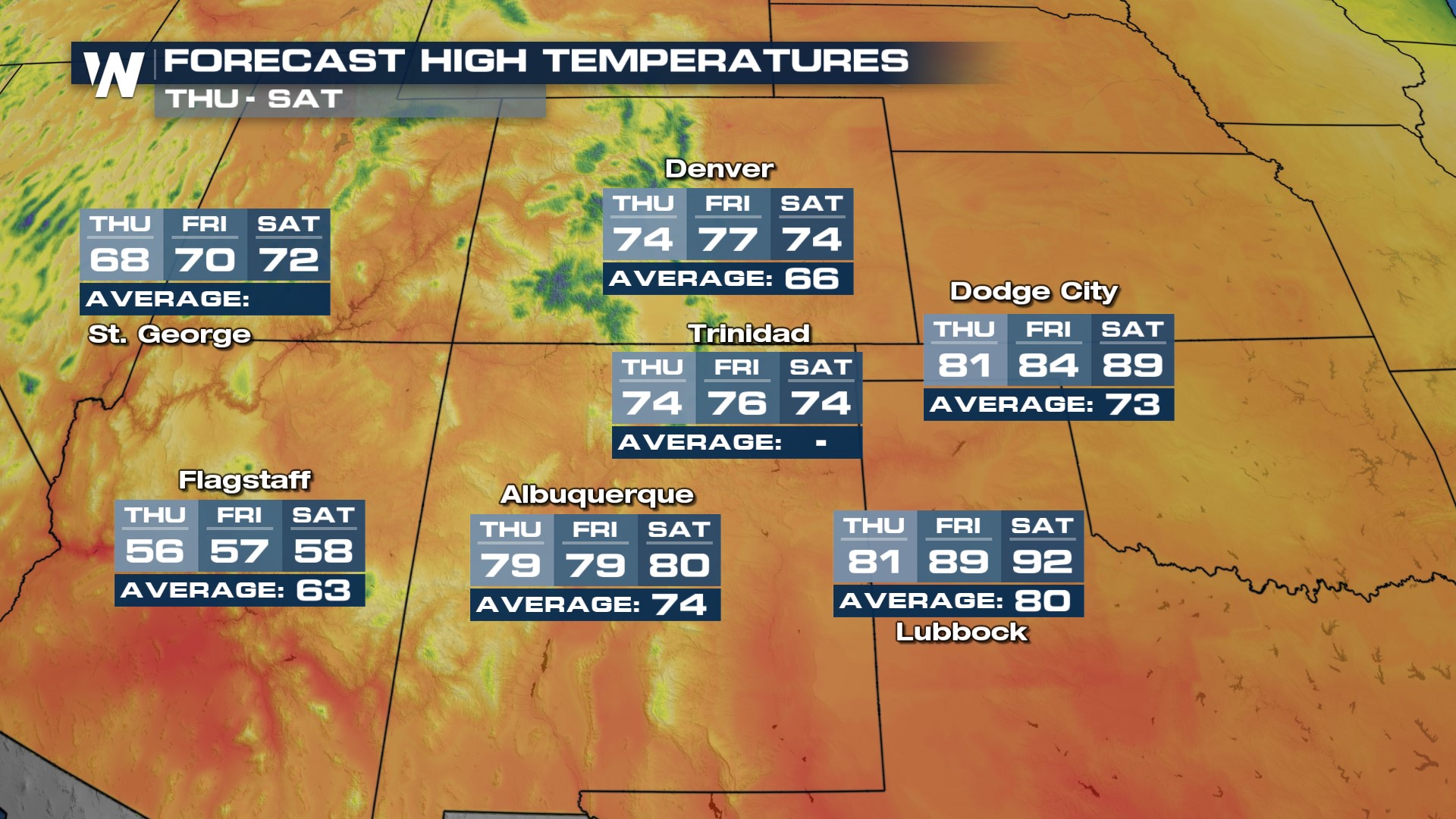 For more, stay with WeatherNation for your western regional forecast always :50 past the hour.