After most areas of the country have felt much colder than average temperatures this month, a warm-up is in the outlook for March. According to
NOAA's Climate Prediction Center
,
the recently issued 30 day outlook
calls for warmer than normal temperatures over most of the nation next month. Only the Pacific Northwest has odds to see below average temperatures.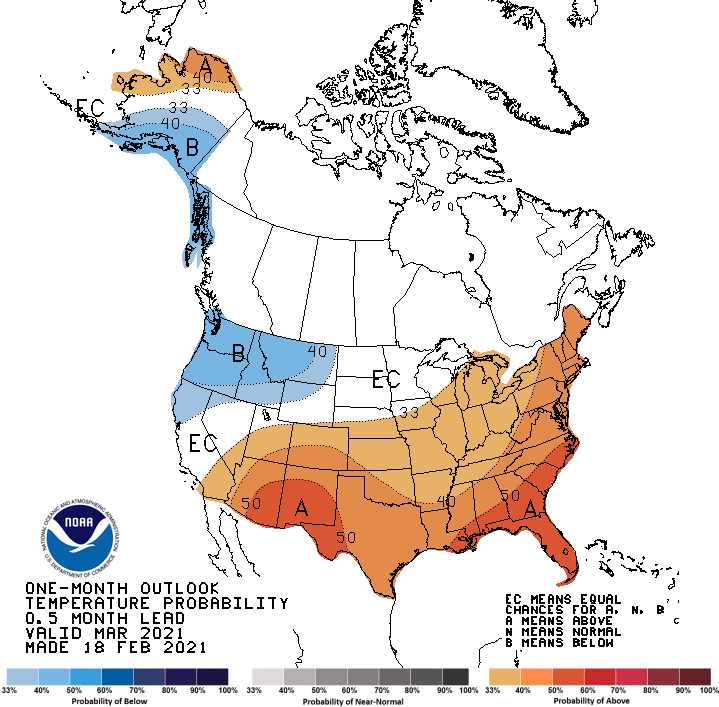 Drier than average weather is in the forecast for the southern portions of the nation. This will likely lead to a continuation and expansion of drought conditions in the Southwest, Plains, and Southeast. March may end up being an active month in the north, with above average precipitation expected in the Great Lakes, Ohio Valley, and northern intermountain West.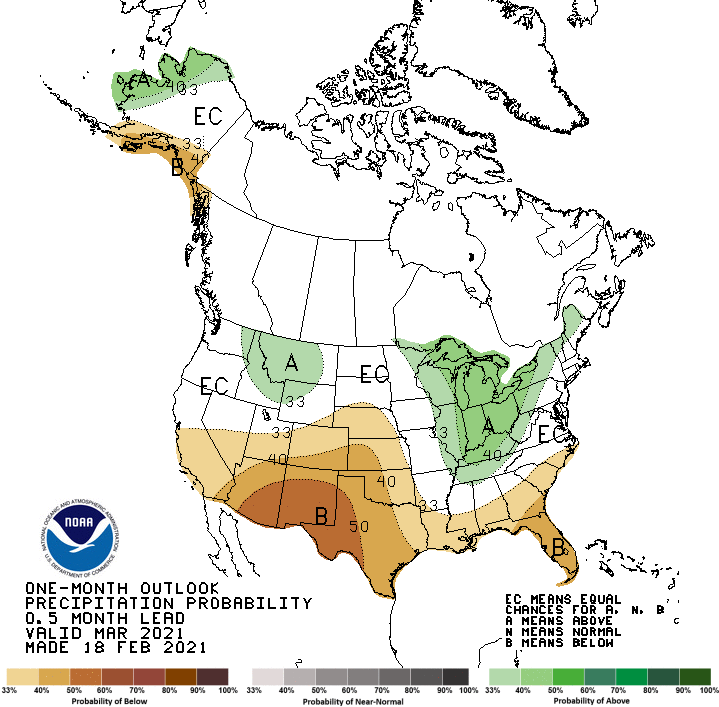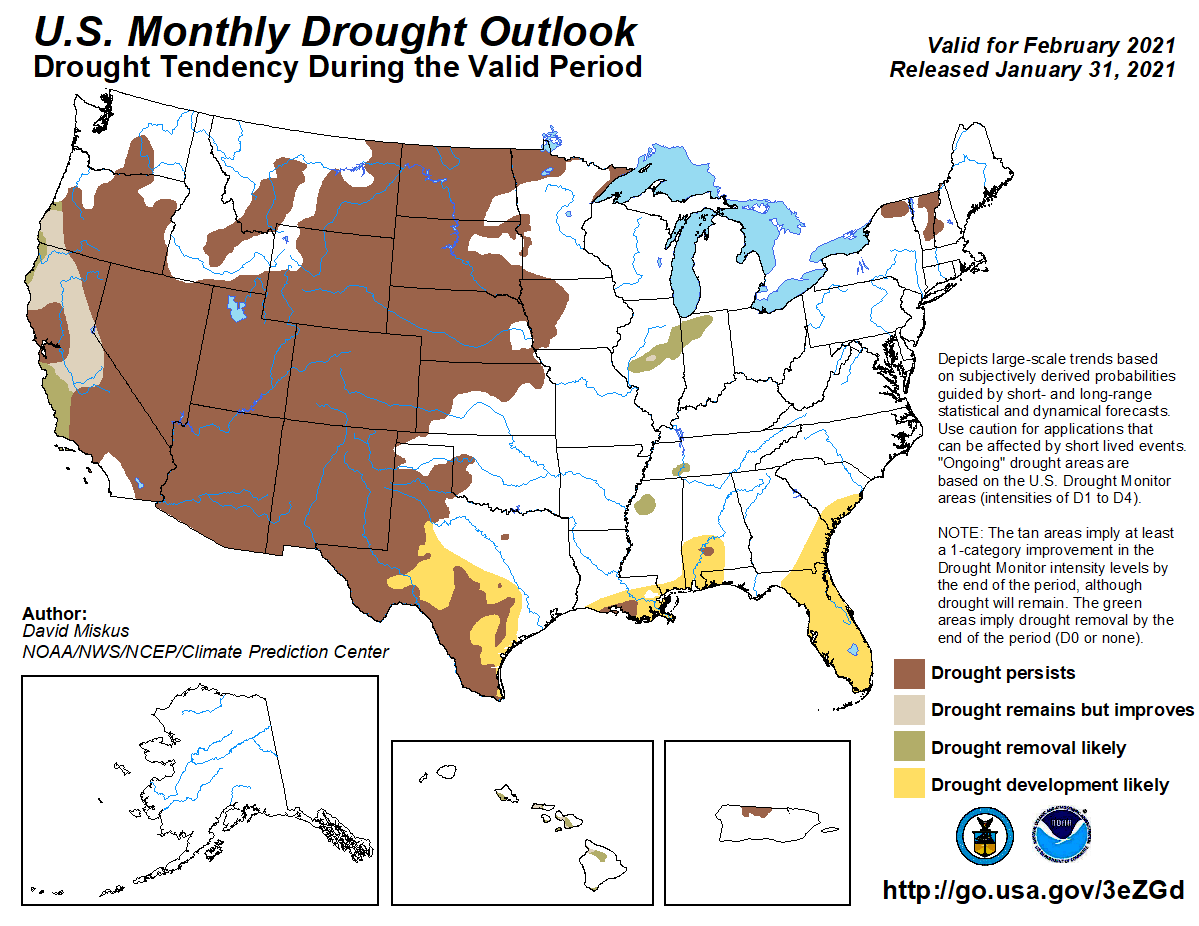 The
Climate Prediction Center states
that "the pattern across the greater North America region appears to be in the process of changing from the last few weeks." This shift will lead to an expansion of warmer air across much of the country and dry weather in the South. Model forecasts strongly support the changing overall trend for the upcoming month, with signals supported buy the current
La Nina conditions
.