A clipper system and associated arctic cold front looks to bring widespread snow and rain back to the Northeast now through the morning on Thursday. Mostly light rain and snow are expected, however, bands of heavier snow and even snow squalls could develop along the front overnight, potentially created brief blizzard-like conditions.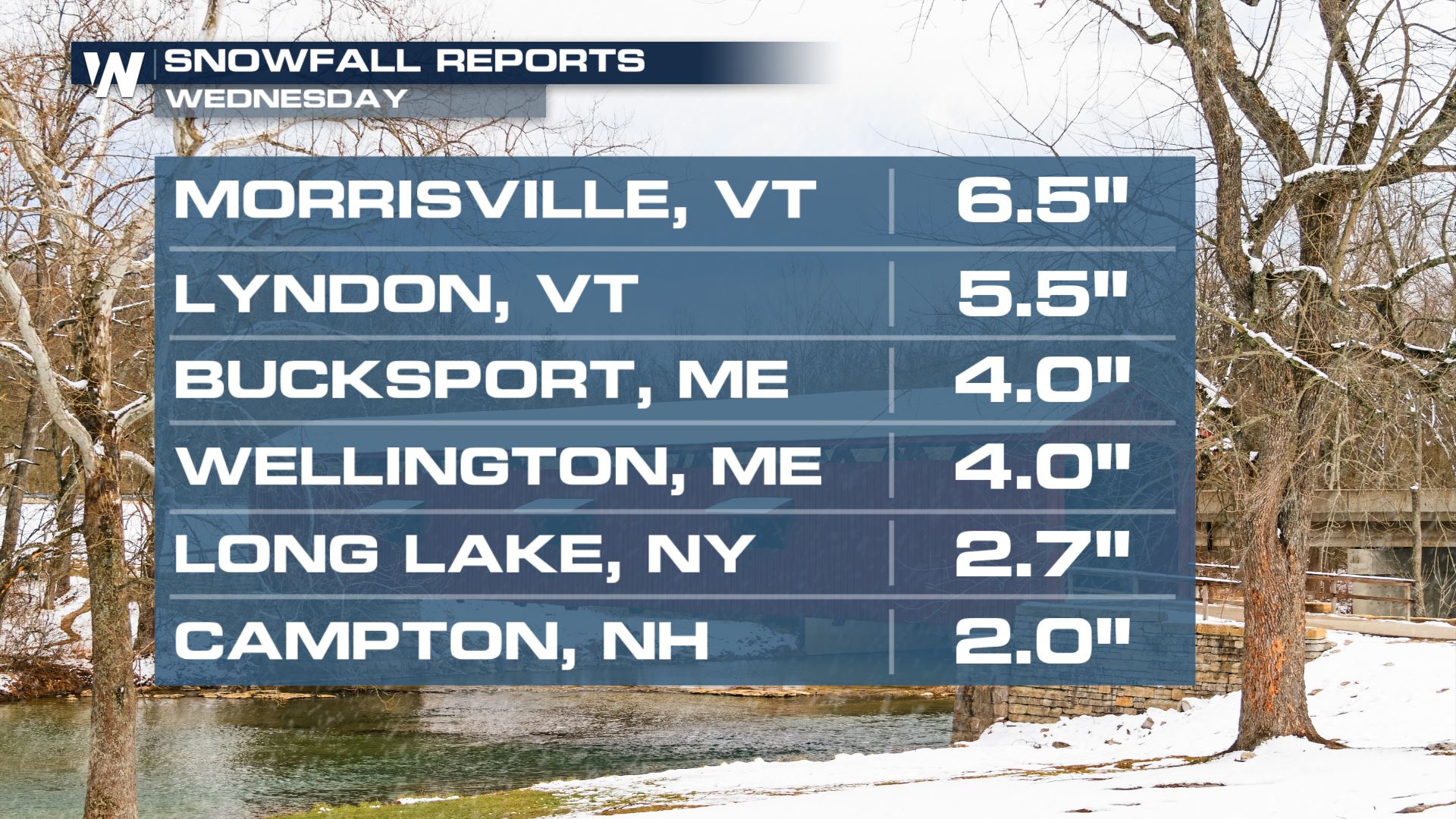 Several inches of snow fell with the previous system that exited the region Wednesday morning. Over 6 inches accumulated in Morrisville, Vermont.
Forecast Timing
The heaviest snow and rain is expected to spread east along the warm front overnight. I-90 could see heavy snowfall rates at times, while I-80 sees primarily rain, with pockets of snow in slightly higher elevation areas.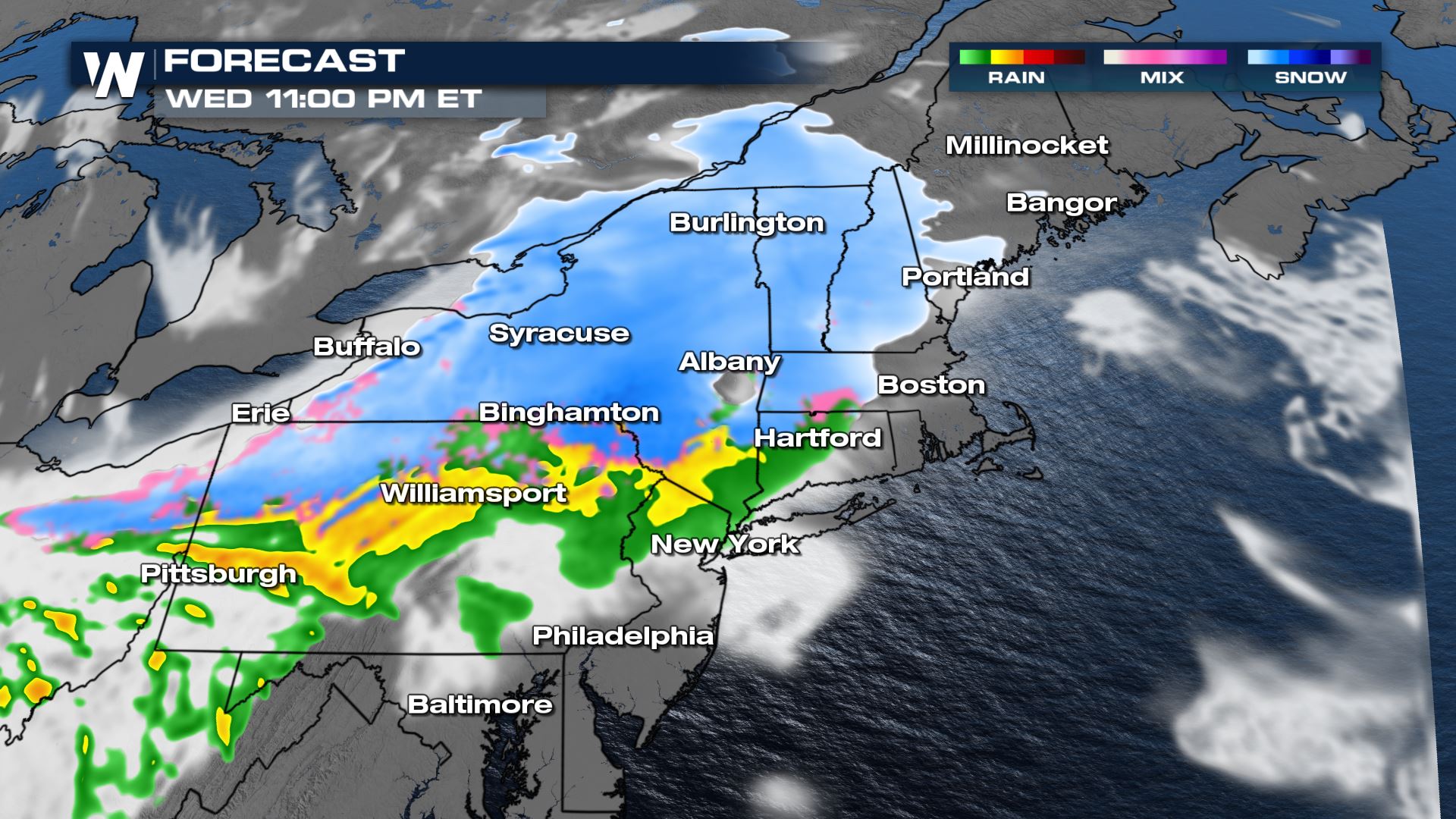 Snow continues to spread east into northern New England through Thursday morning, with moderate to heavy rain in the warm sector from Southern New England into the Tri-State area. Snow that develops behind the low could intensify into a snow quall or two briefly, leading to 30-60 minutes of reduced visibility and gusty winds in some areas.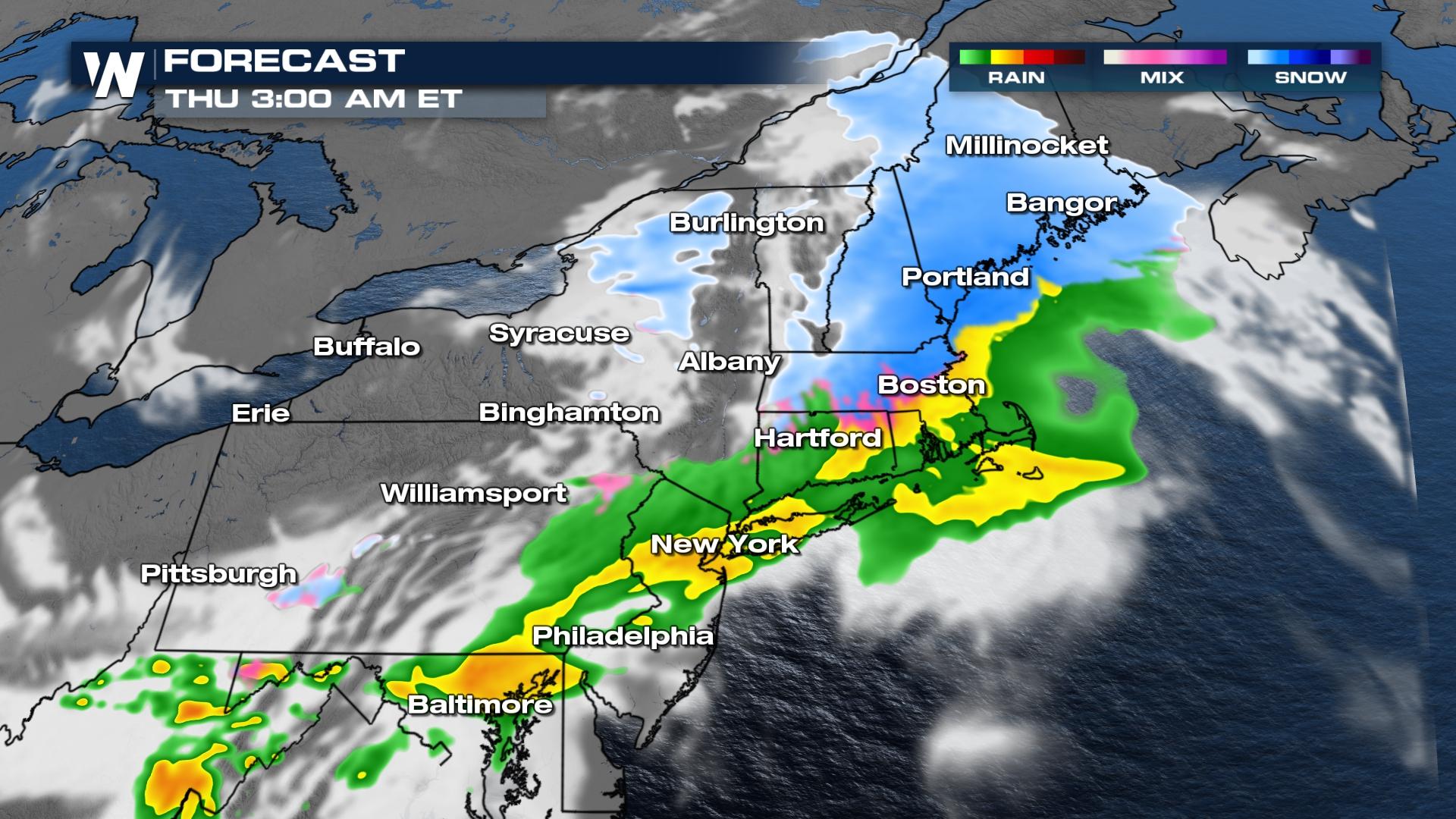 By the Thursday morning commute, the majority of the precipitation is offshore, except in far northeastern Maine.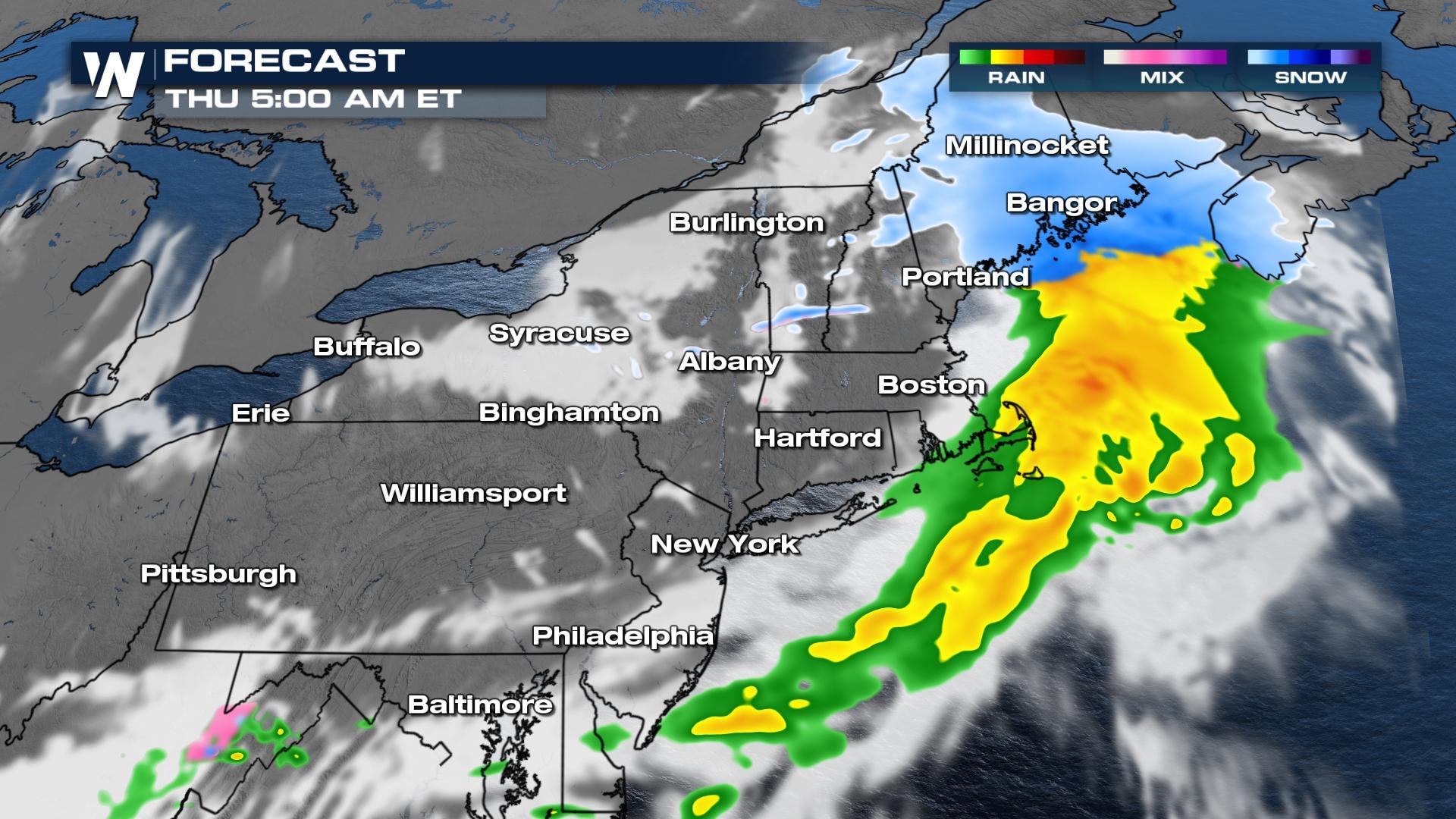 Forecast Accumulation
New snow is generally expected in the 1-3 inch range, with rain up to half an inch in the warm sector. Higher elevations could see isolated totals between 4-6 inches along with areas east of the Great Lakes where some lake effect and/or lake enhancement is possible.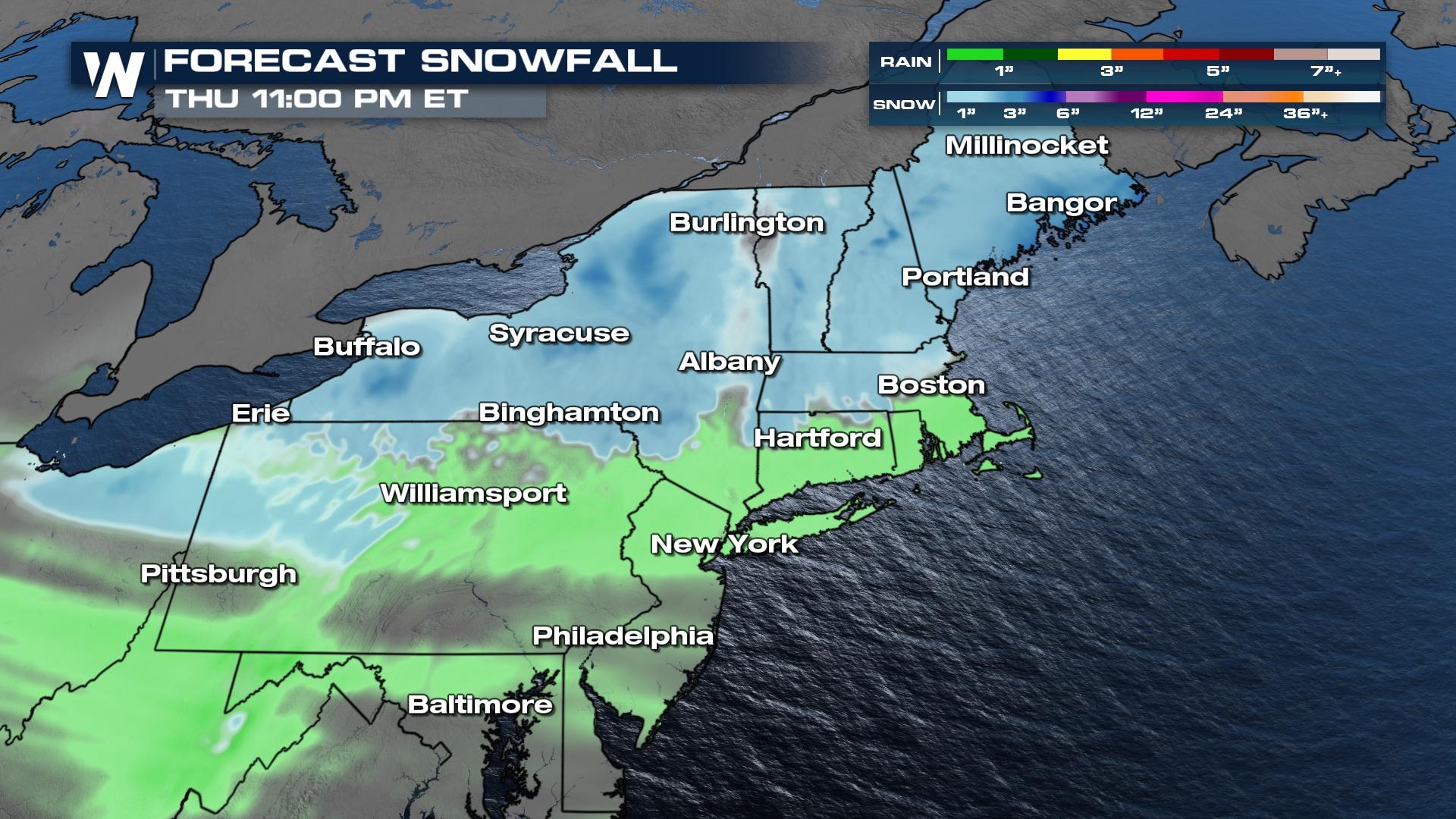 The full Northeast regional forecast airs at :10 past the hour, or you can access all of the latest regional forecasts anytime with the WeatherNation app.