The northeast is bracing for the next round of winter weather. Many areas will see enough snow to cause travel and other impacts, particularly up and down the I-95 corridor this weekend. https://youtu.be/zJ0baQfILkc An area of low pressure will push off the mid-Atlantic coastline Saturday, moving to the east-northeast. The low will pass just south of the southern New England coast, but close enough for accumulating snow for many areas from Washington DC to Boston.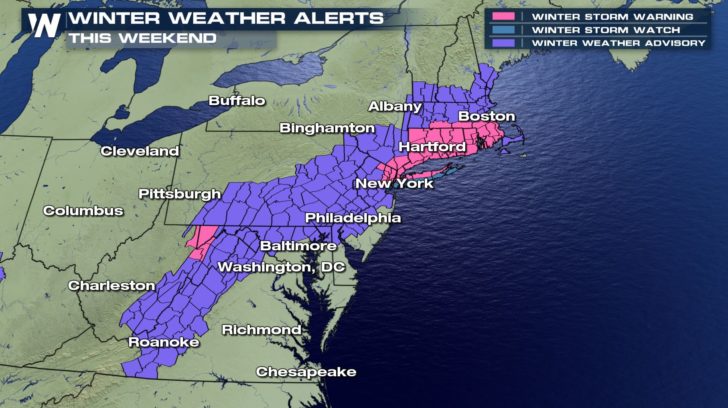 While not a blockbuster of a storm, here's what the northeast can expect.
Timing
: Most of the snow will fall from late Saturday through early Sunday for the northeast.
Impacts
: Travel may become difficult and potentially dangerous as snow falls through Saturday and Sunday. Visibility may be temporarily reduced in bands of heavier snowfall.
Snow totals
: Totals will be heaviest along from northern New Jersey, through Long Island & the greater New York City area, through southern New England to near Boston where 6-10" of snow will accumulate. Lighter totals less than 3-6" will fall through most of the interior northeast from West Virginia to Maine.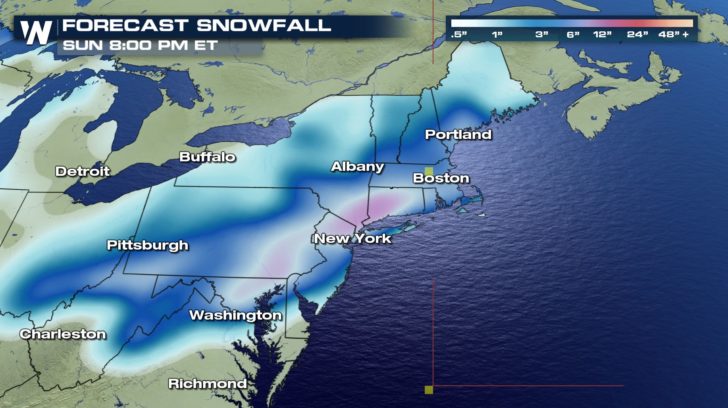 Stay with WeatherNation on air and online for continue updates with this most recent round of winter weather.