Welcome to the final Sunday of "Standard Time" as next weekend we spring forward into "Daylight Time!"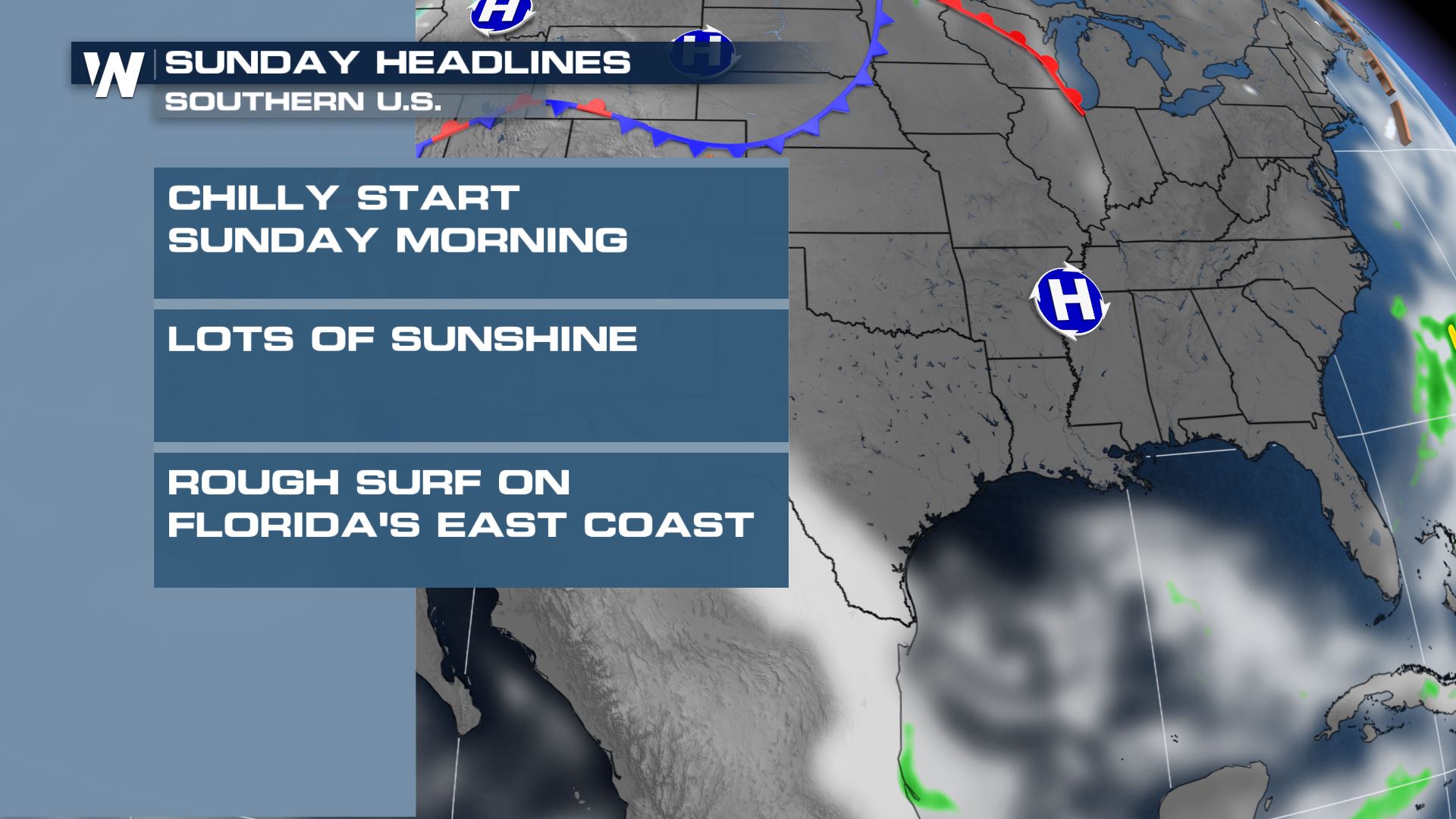 Across the Southeast, the weather headlines feature the likelihood for chilly temperatures on Sunday. A cold front has moved across the Sunshine State and brought a fairly cloudy start to the weekend along with rain, followed by cooler temperatures on Sunday.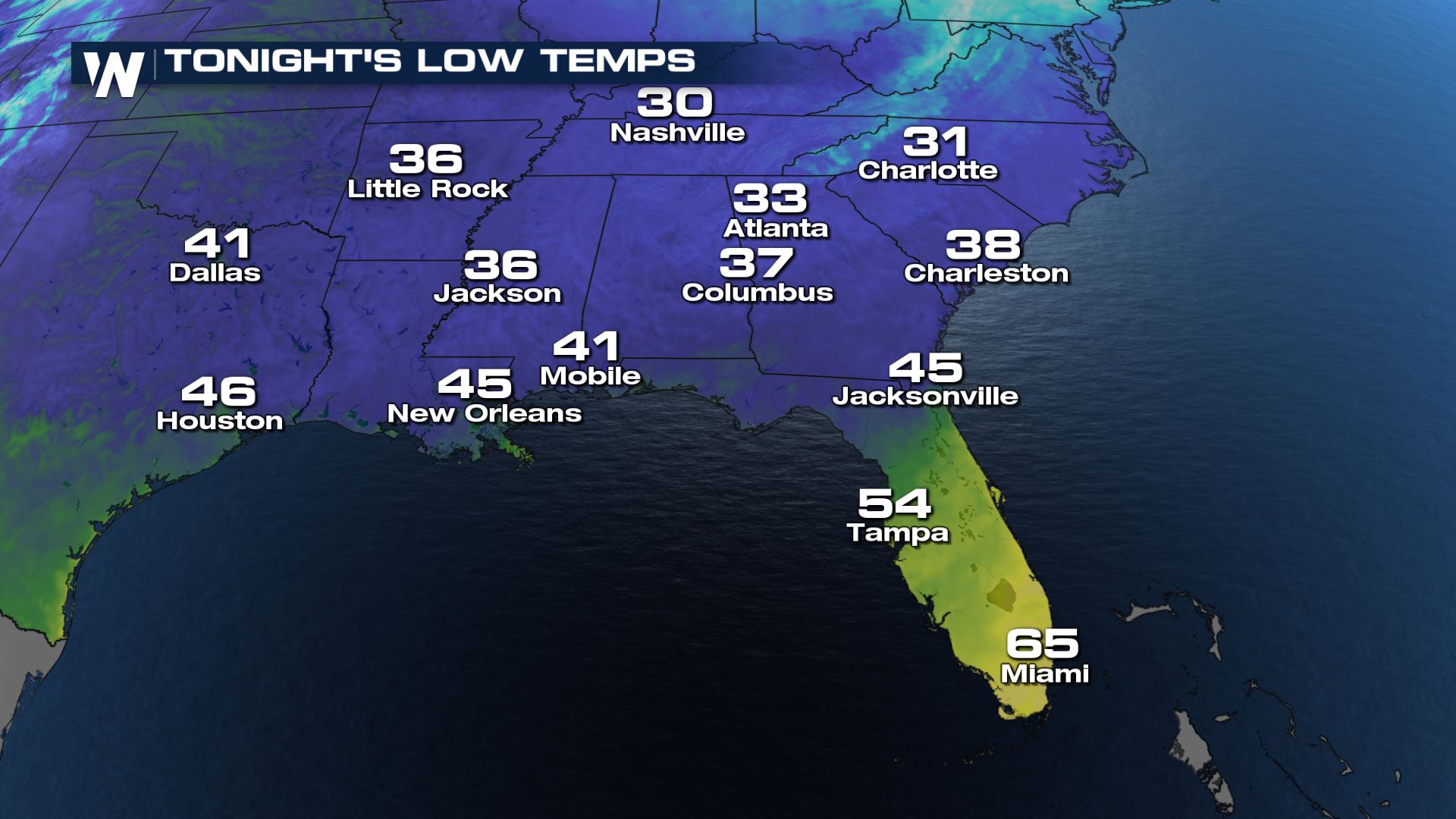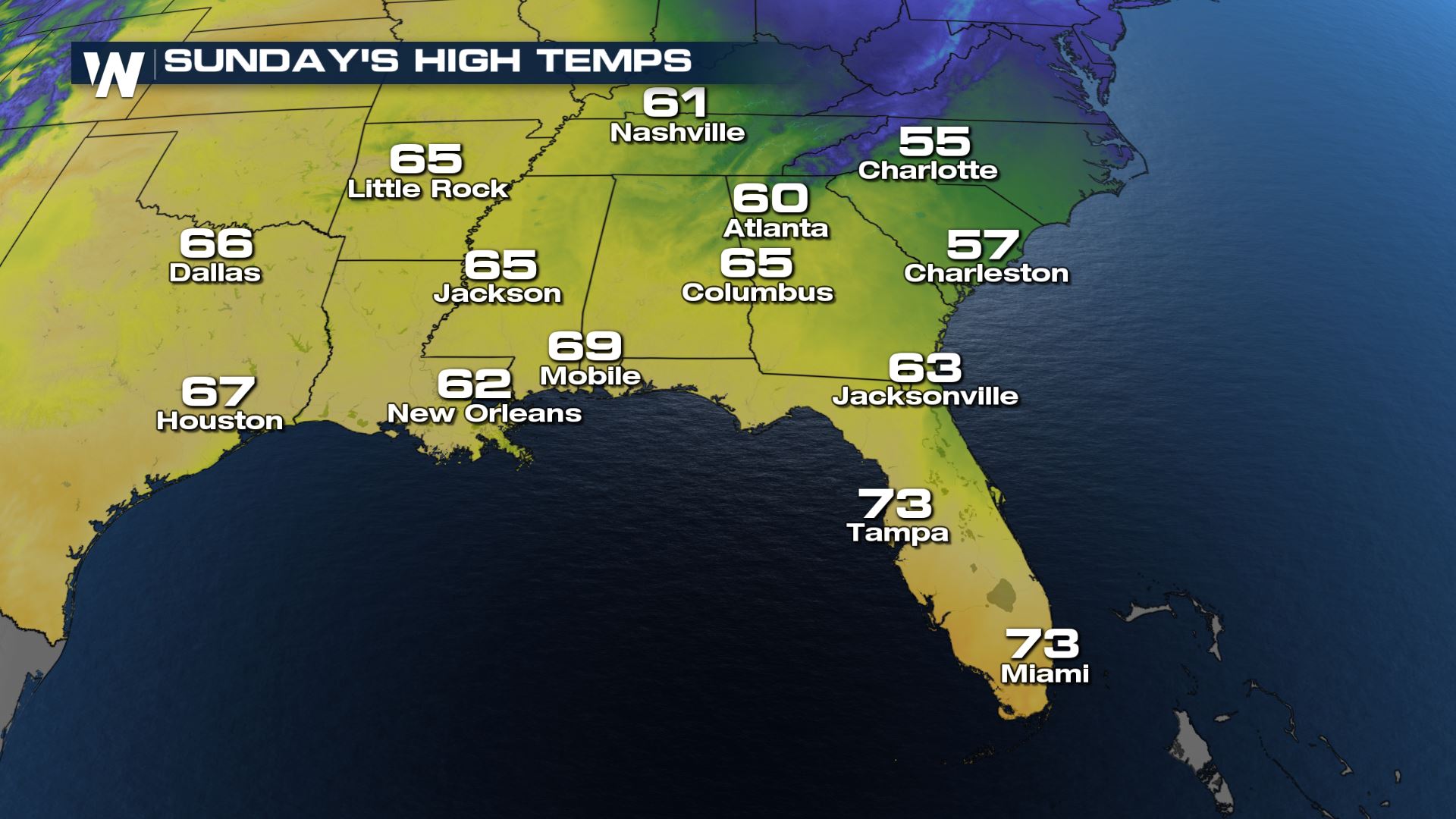 Onto the Northeast Headlines featuring cool, blustery conditions for one of winter's final weekends.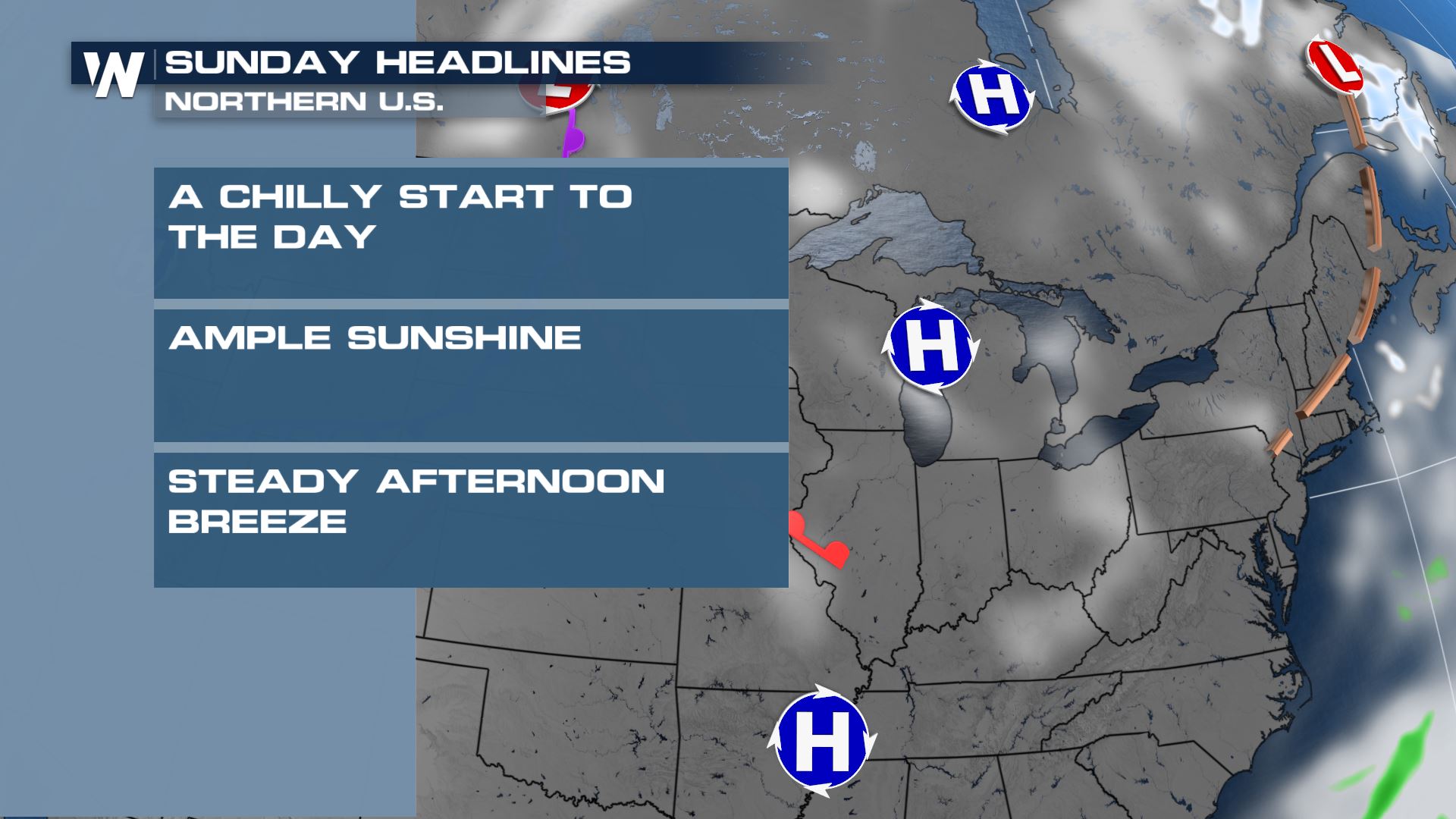 Sunday will feature a cool northerly breeze and temperatures running about 10 degrees below average for early March.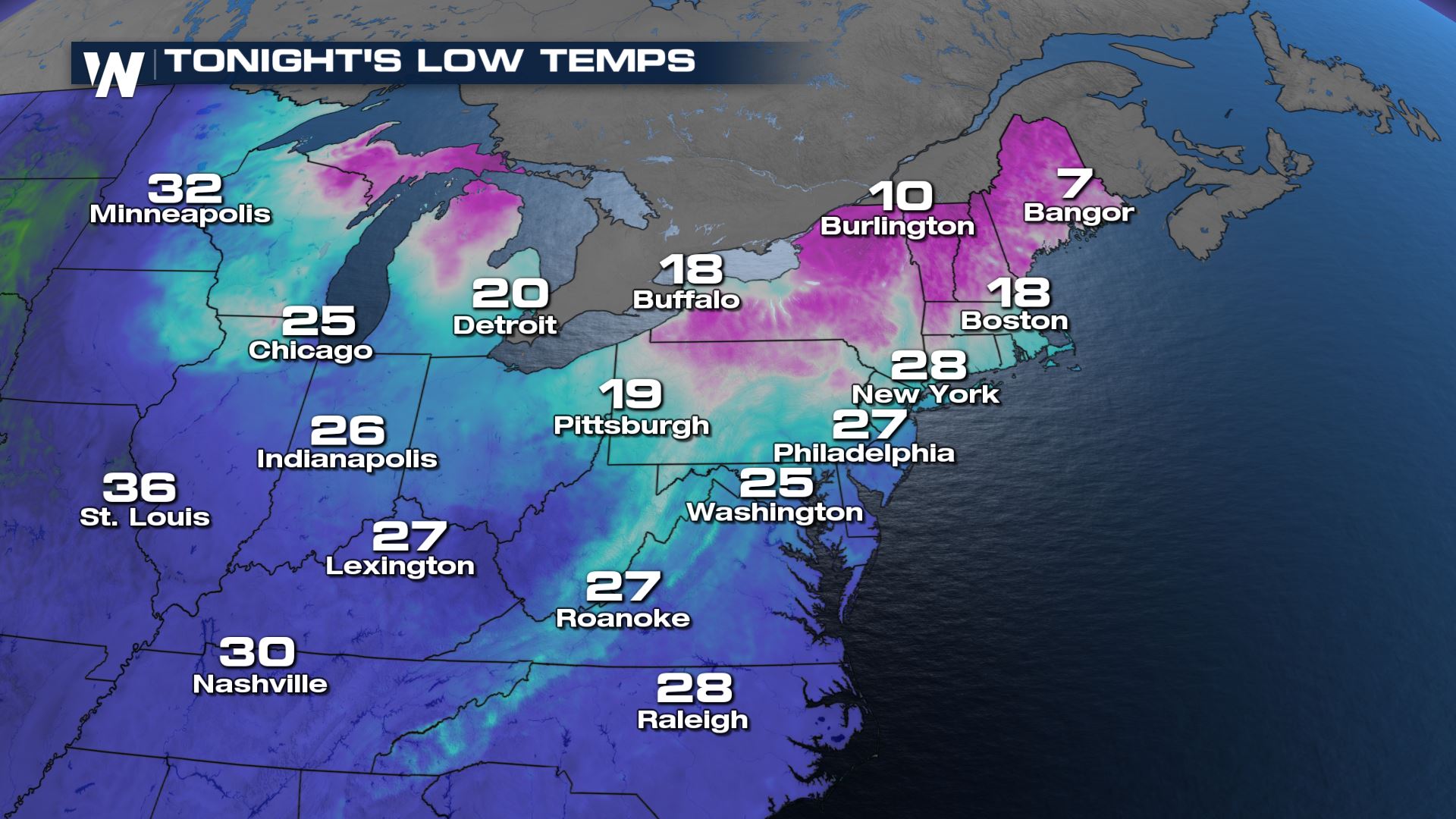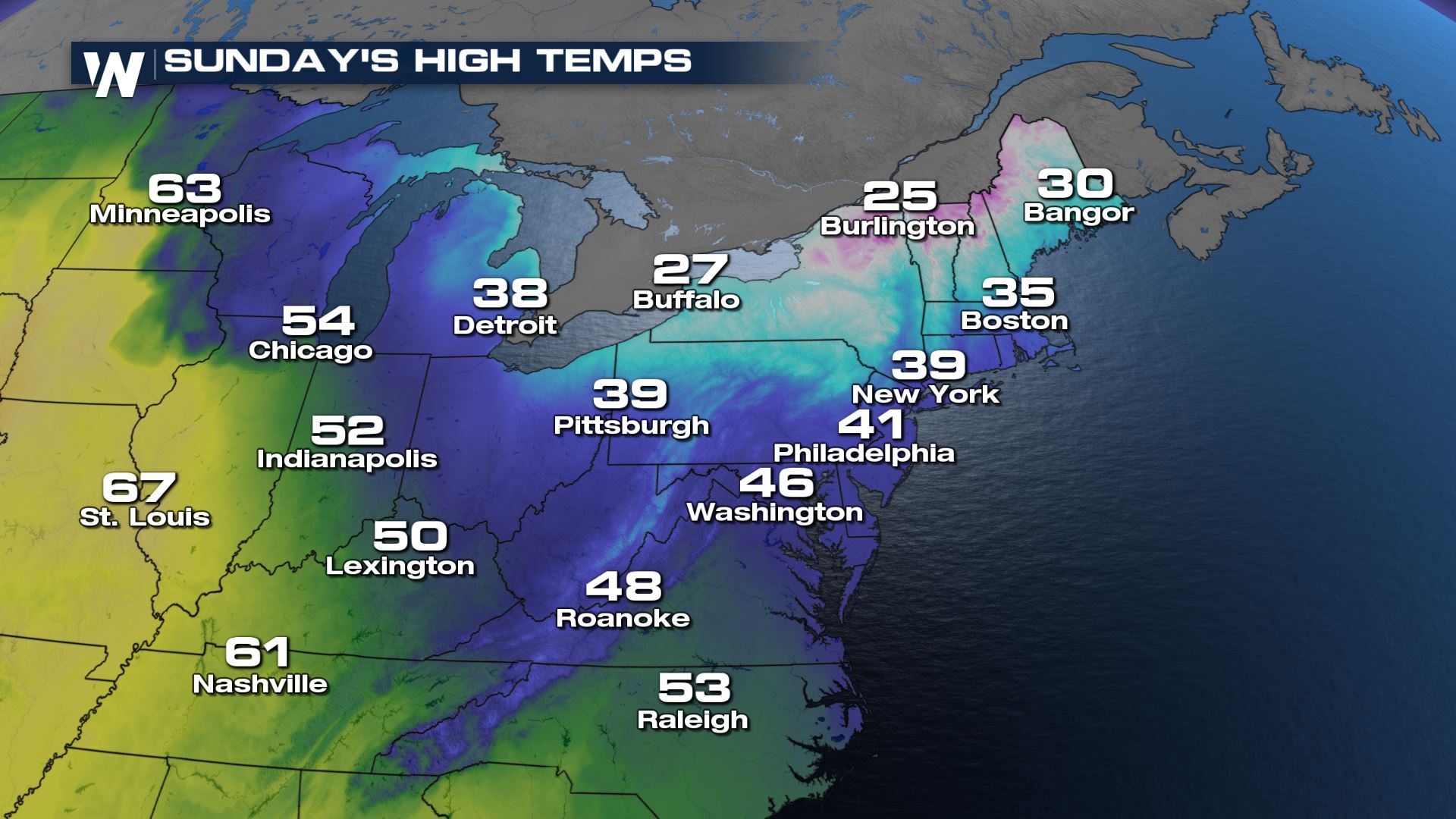 Last, but not least, we have the western headlines which will feature warm and sunny weather for much of the Southwest, while the Northwest will be cooler with a higher chance of rain and snow.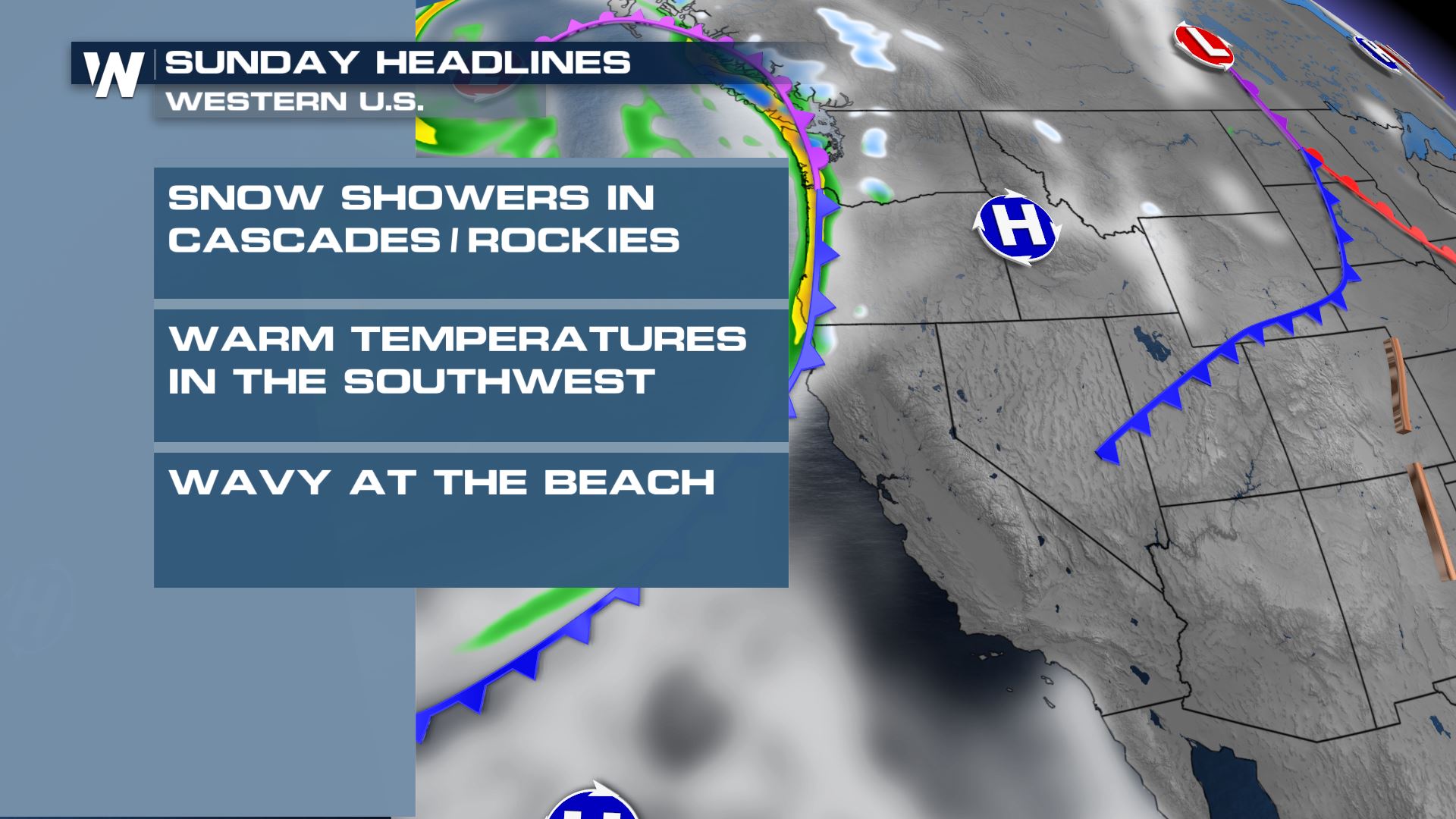 It will be breezy with ongoing rain at the Northwest Pacific Coast but the cool/wet weather will be relatively confined to the northern Rockies and Cascades.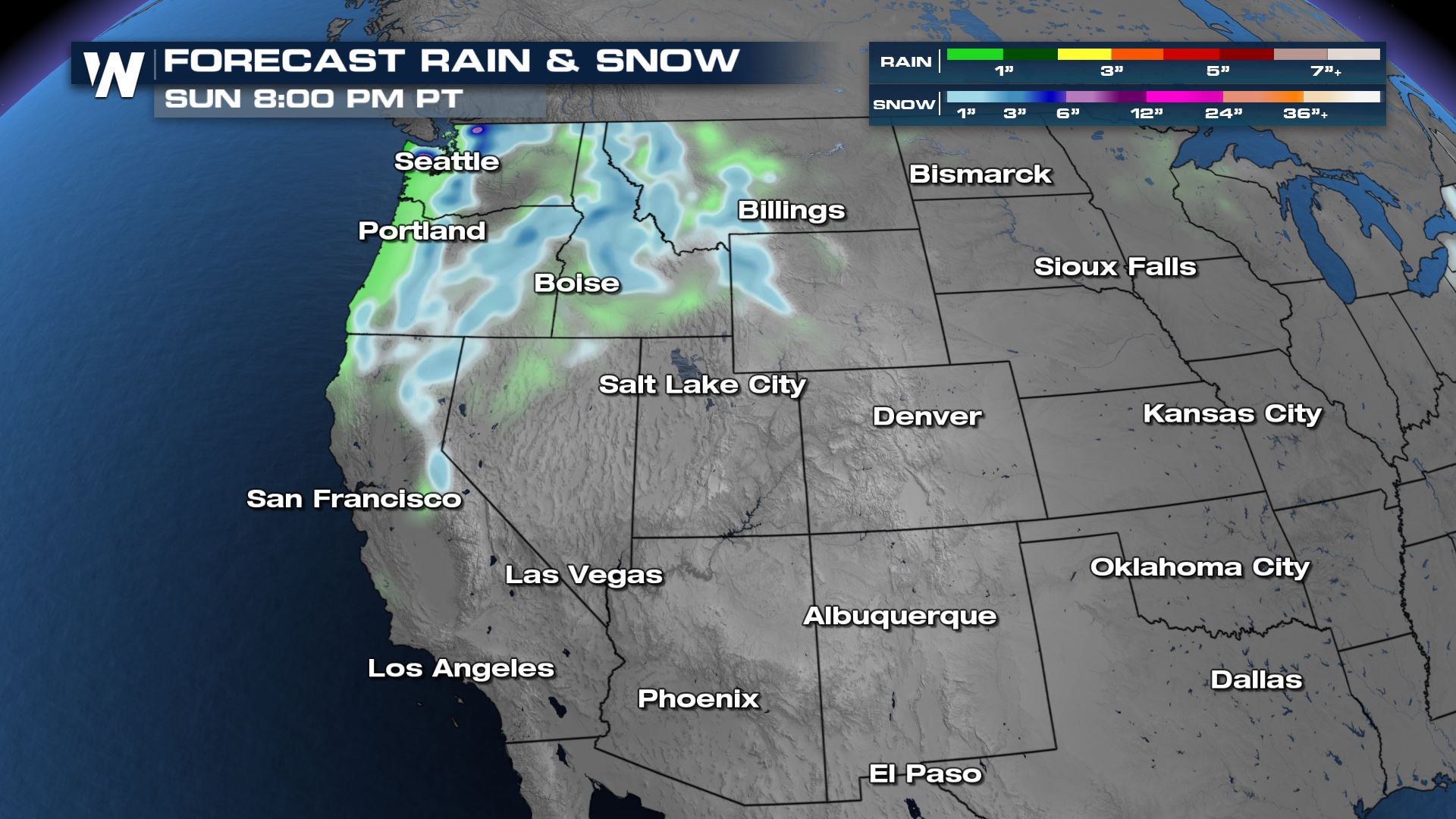 Through Sunday, 1-3" of additional snow can be expected across the Cascades and northern Rockies, with a quarter-inch of rainfall possible toward Washington and Oregon's Coastal Range.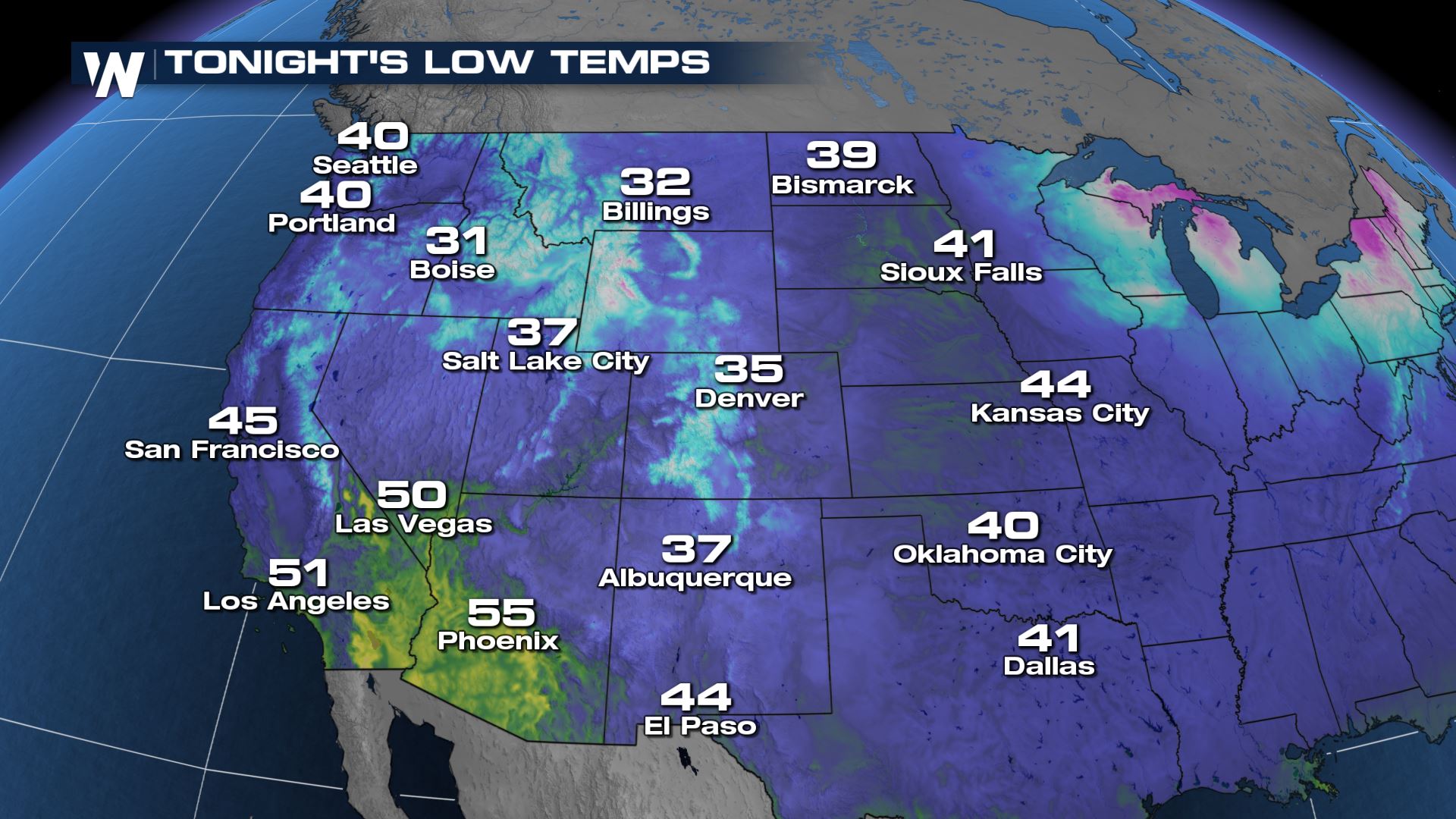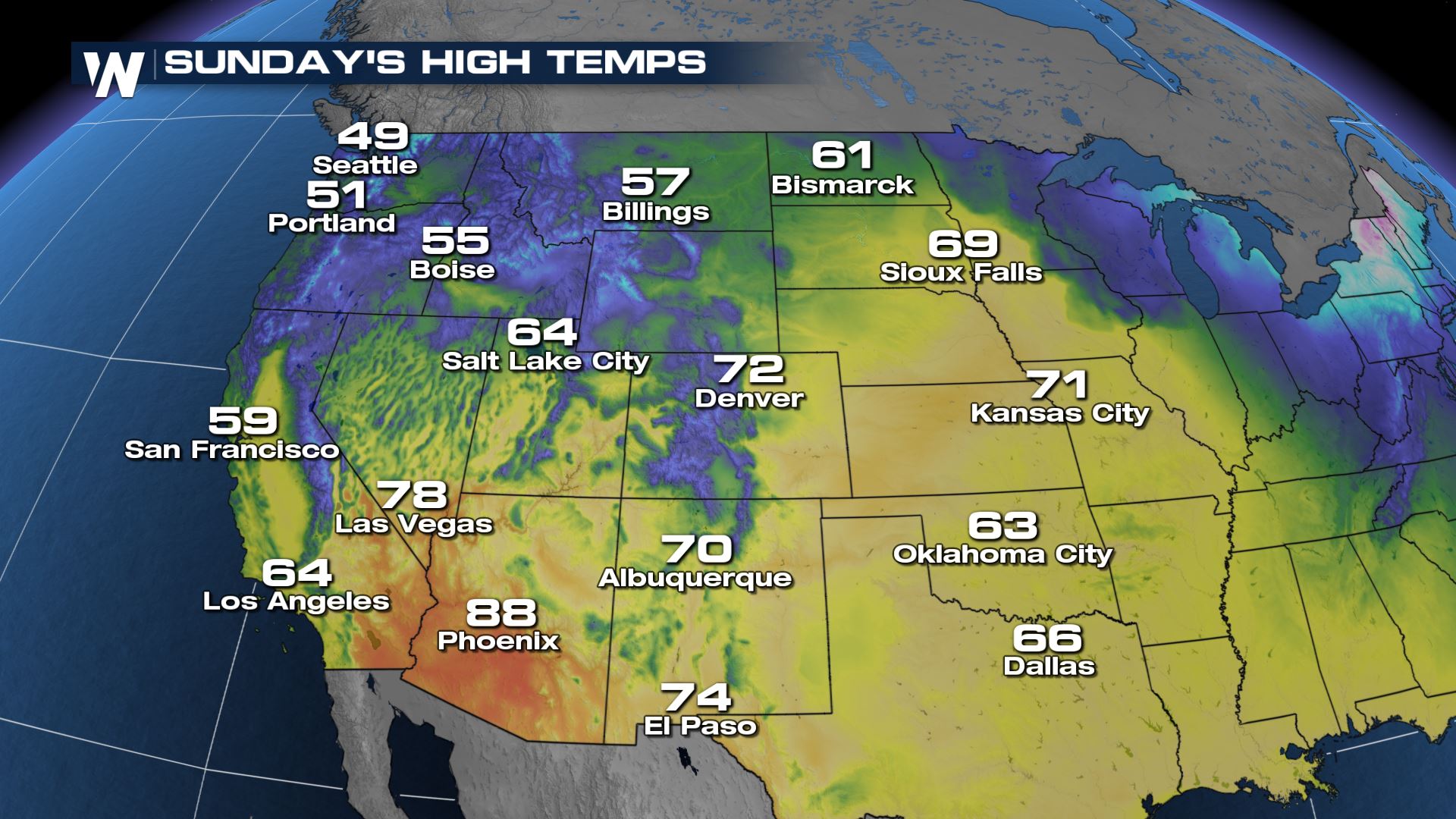 Sunday will be the warmer day for most spots as temperatures push through the 60's, 70's, and 80's across the desert southwest valleys. For more on your weekend weather, be sure to join us for our scheduled programing:
:00 Top Weather Stories
:10 Eastern Regional Forecast
:20 Top Weather Stories
:30 Central Regional Forecast
:40 Top Weather Stories
:50 Western Regional Forecast