As about 90 large wildfires continue to burn across the West states, many nearby and adjacent communities are experiencing very poor air quality. Here's what you can do to protect yourself while the conditions remain sub-par. First, let's take a look at where most of the smoke and haze is as we get into the weekend.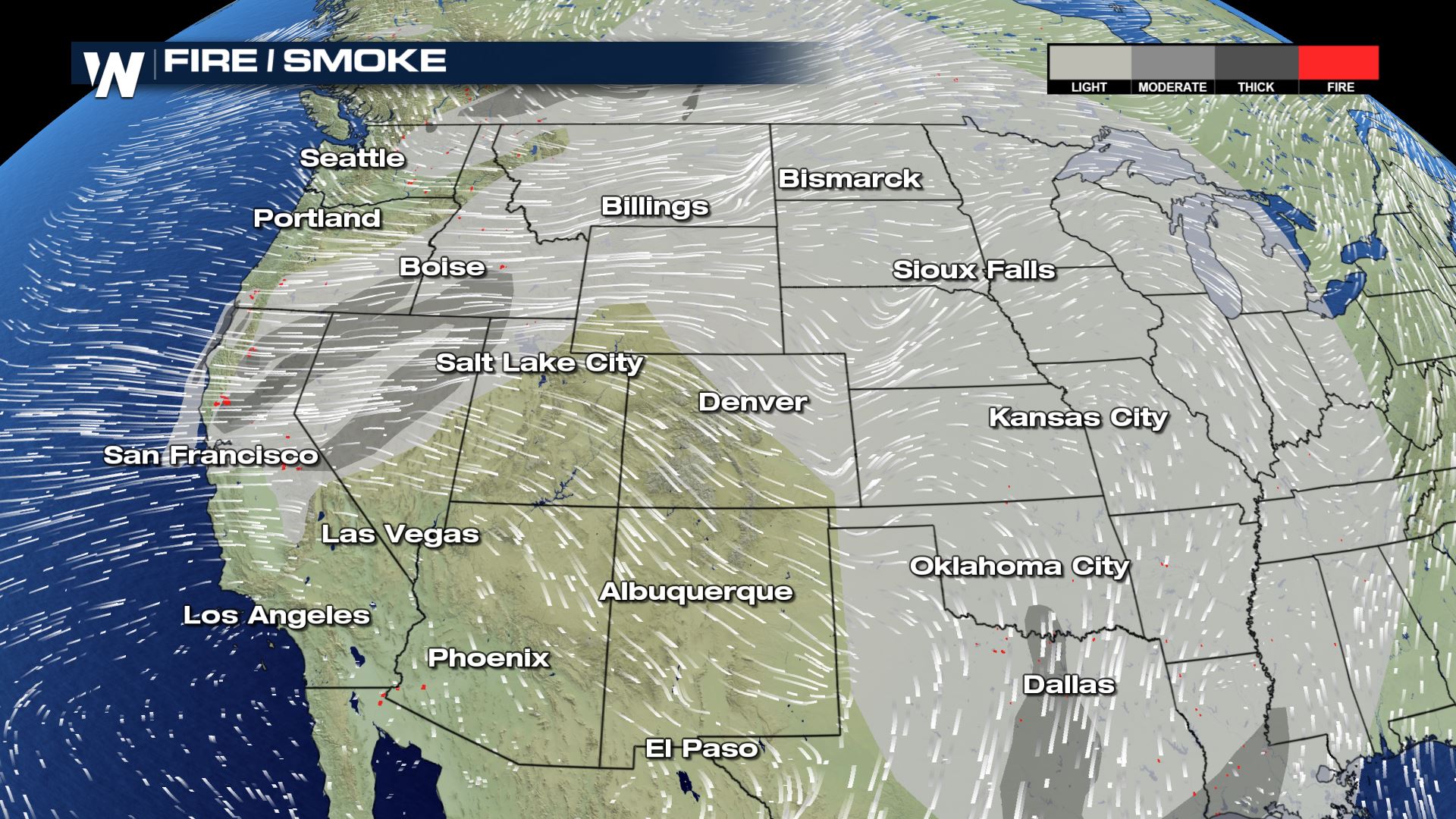 The fire and smoke analysis as of Friday evening, August 3 The red dots currently show where the larger wildfires are. The light gray generally indicates higher-level, thinner levels of smoke. Comparatively, the dark gray indicates where we have lower-sitting and/or thicker smoke present. We've added the wind streams to illustrate how the winds are picking up the smoke and drifting it to several nearby states.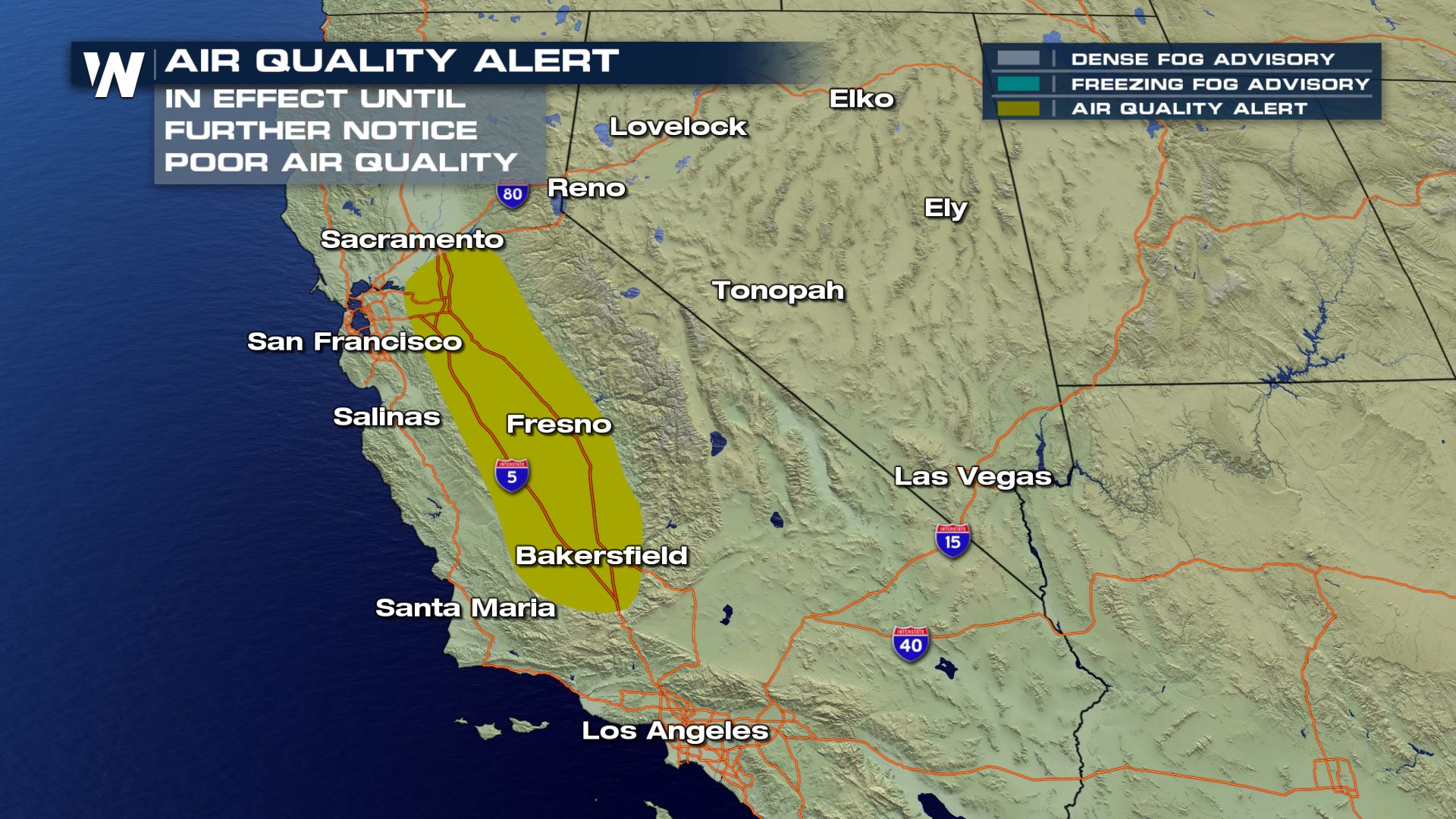 Air quality alerts as of Friday, August 3 California's wildfires are producing some of the worst air conditions, especially in the state's central valley where the shaded area above shows an air quality alert. This will remain in effect until the wildfire smoke clears up. When an Air Quality Alert is issued for your location, it means that the condition of the lower atmosphere (which we breathe in) will be more dangerous to those who are sensitive to it, have asthma, are pregnant or nursing, to young children and elderly, etc. For the sake of this article, we're going to focus on smoke particles rather than ozone. Many times an air quality alert will be issued for increased ozone levels, usually within larger cities.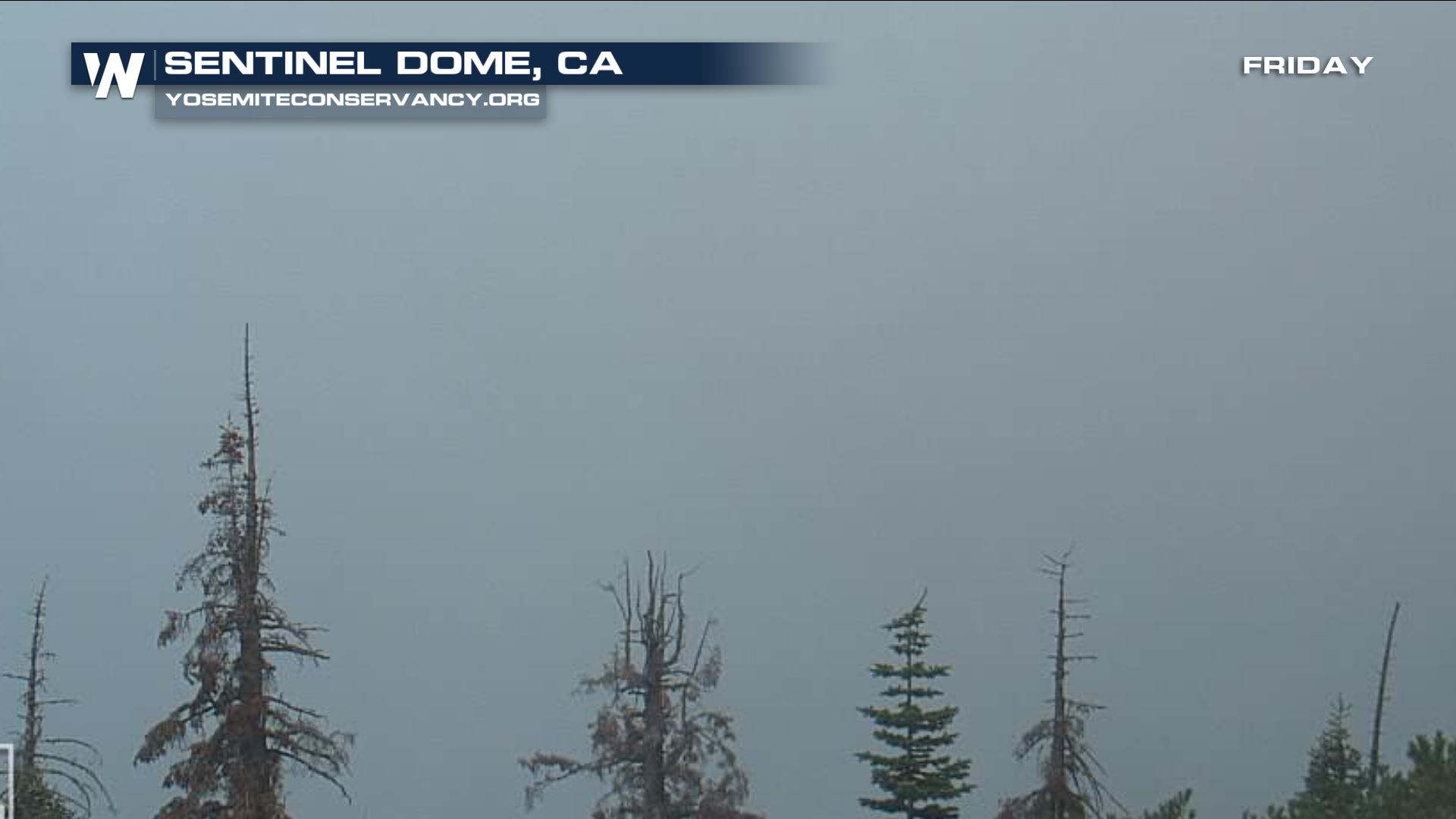 Yosemite National Park on Friday, August 3 showing the smoke and haze
Within these Air Quality Alerts, you'll want to:
Listen to your body
Know the symptoms
Symptoms include irritated eyes, nose, throat and also coughing, wheezing and shortness of breath
Avoid extended time outside
Consider using a personal filtration mask
Avoid driving
If driving, travel slower with headlights on (through the smokey areas)
Use A/C with re-circulation selected so you avoid pulling in outside, smokey air
Check local air quality conditions near you
The hazy sky from nearby wildfires, as seen in Colorado this week. Credit Mad_Hippies
A useful website for air quality to bookmark and refer to is:
https://www.airnow.gov/
The maps are updated daily and provide you a glance at how conditions are for the upcoming day/night. Also you can check
www.weather.gov
and look for the dark gray shade, which indicates an Air Quality Alert. For WeatherNation, Meteorologist Steve Glazier