The
latest round of wintry weather that rocked the Midwest and Northeast
brought plenty of precipitation in the form of rain, freezing rain, and snow.  The storm brought 1.33 inches of precipitation to the city of Baltimore on Thursday.  Much of that was rain, but some of it was also snow.  In fact, Maryland's largest city set a snowfall record for November 15th.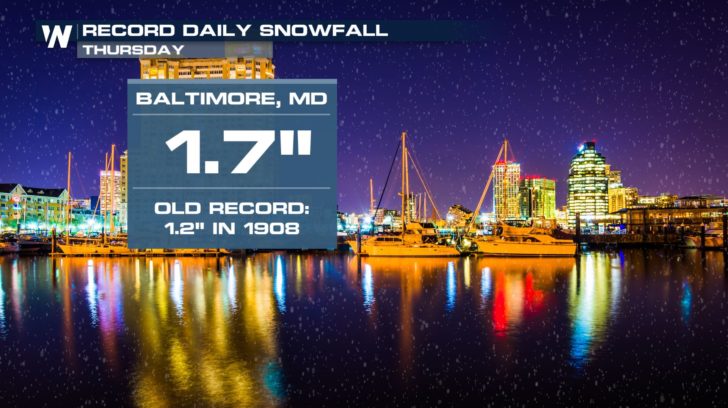 Baltimore's average first snowfall is December 14th.  So Thursday's snow was fairly early for the winter season....impressive in its own right.  The more impressive record was that Thursday's precipitation moved 2018 to the wettest year on record in Baltimore! Through November 15th, 63.01 inches of precipitation had been observed at Baltimore's airport.  According to the National Weather Service, weather records for the Baltimore area have been kept at Baltimore-Washington International Thurgood Marshall Airport (BWI) since 1950.  Precipitation records observed in downtown Baltimore extend the period of record back to 1871.  On average, the Charm City should typically receive 40.89 inches of precipitation during a calendar year.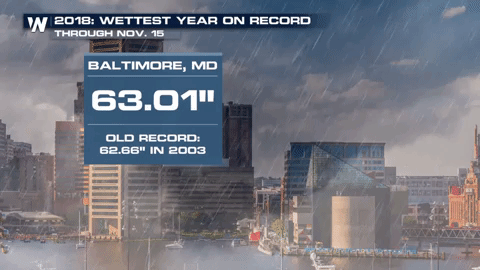 With more than one month left in 2018, the final precipitation total will likely increase for Baltimore.  Other cities in the Mid-Atlantic and Ohio Valley regions have also had their wettest year on record in 2018.  These include such cities as Washington, DC, and Louisville, Kentucky.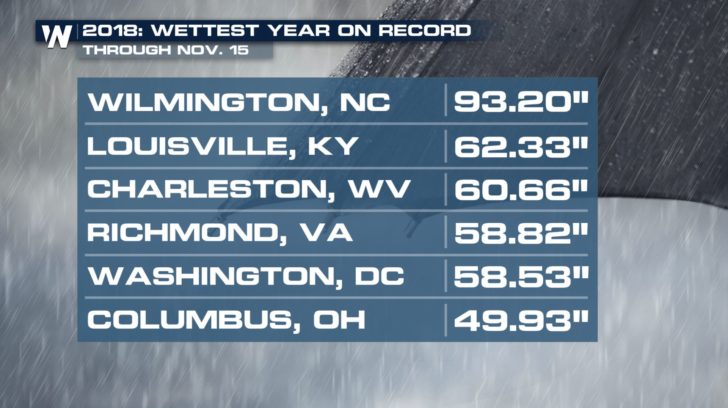 Some of these cities can attribute their high rainfall totals to significant weather events (Hurricane Florence, in Wilmington, North Carolina's case).  For others, it has just been an unusually wet year. Looking ahead for Baltimore, a few light showers are possible on Sunday.  Otherwise, dry conditions are expected through Thanksgiving.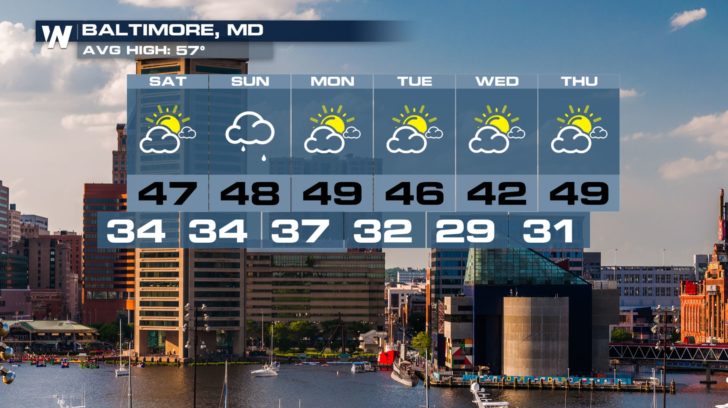 Visit
WeatherNation
's website for your local forecast. -
Meteorologist Joe Astolfi