Or will it be neither? That's the question I'm here to (try to) answer for you. The forecast is a bit complicated because there will be multiple weather systems moving across the country on the 24th, 25th & 26th. However, we'll make sure to update this article as we get closer to Christmas Eve, Christmas Day and the days following. Let's begin with how Christmas Eve is looking so far: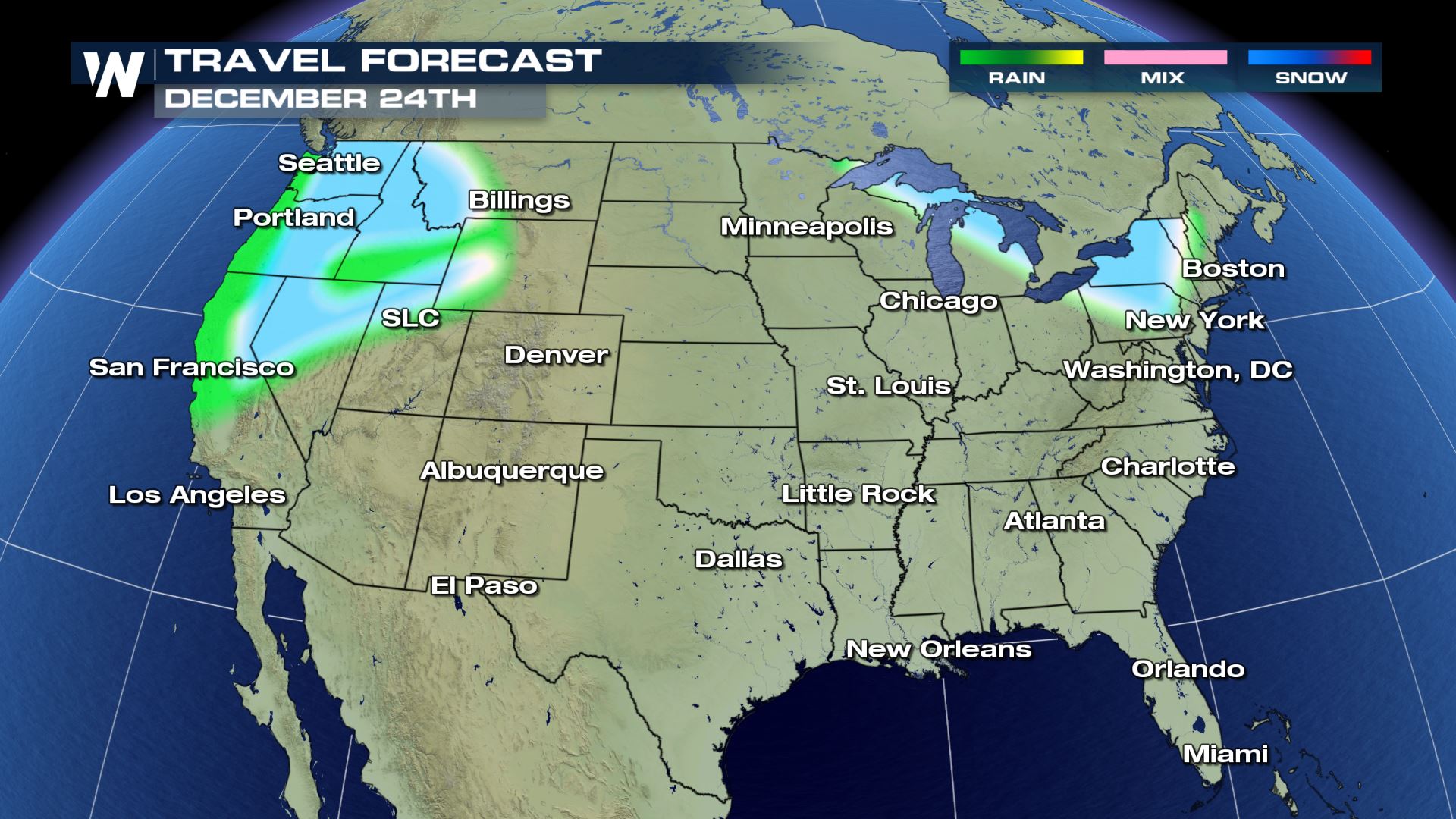 The highest confidence is in the West where it's very likely we will have unsettled weather with rain and snow for Christmas Eve. Exact details of timing, amounts, etc. are still yet to be sorted out. In this image above (and ones below) look for the green to represent rain, pink a wintry mix, and blue showing snow. It will be wet along the immediate West coast with snow east of the Coastal Range and wind in the mountains. Meanwhile, the Northeast will be cool with snow showers moving across the Great Lakes and New England.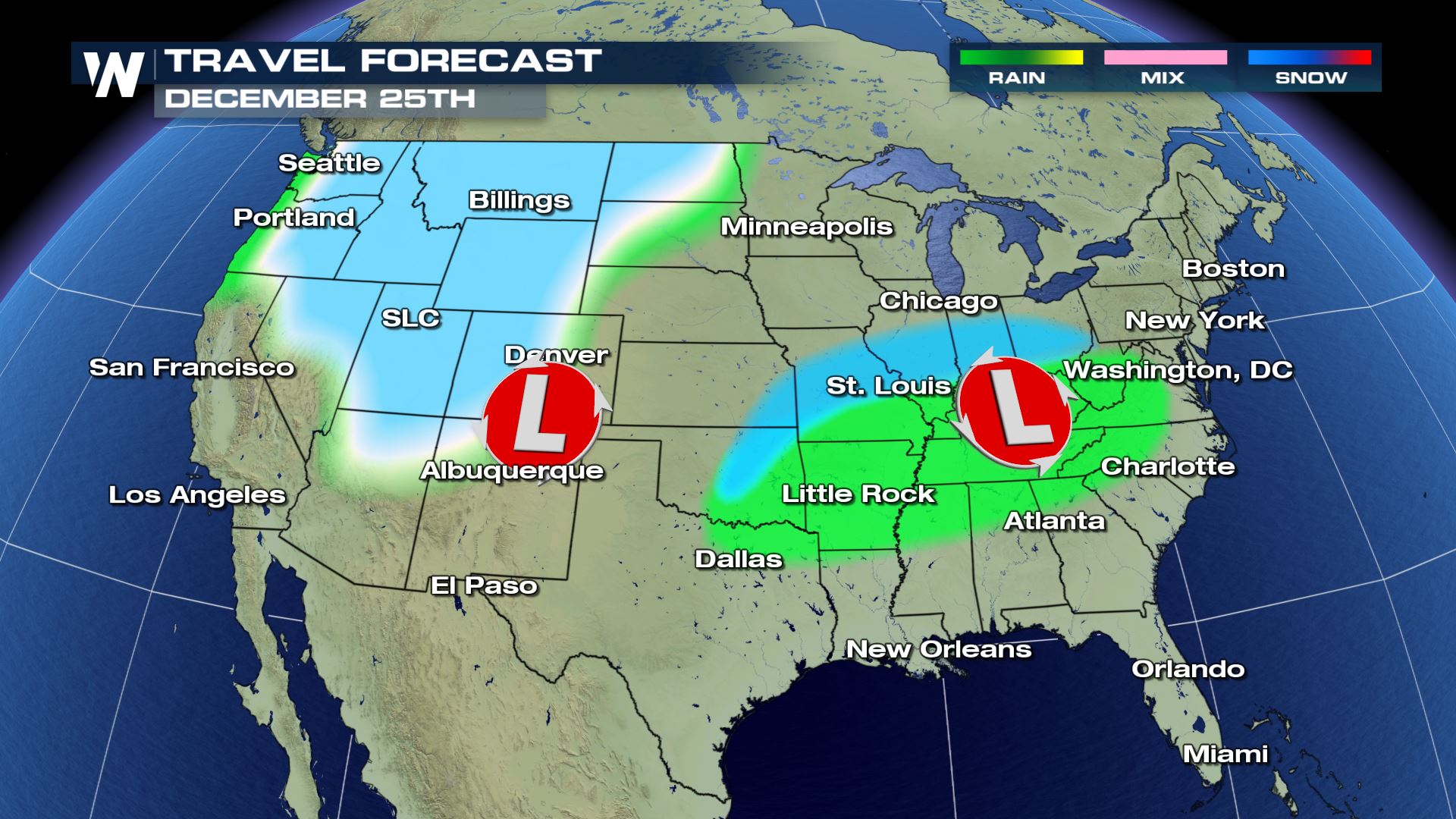 On Christmas Day, watch from Iowa/Missouri to the Ohio Valley and Washington, D.C. A smaller storm system may move through this area bringing rain and snow. Right now it's no guarantee, but may give some areas in the East a white Christmas. There's more confidence that we'll get snow through much of the Rockies on Christmas Day and some lower elevation rain.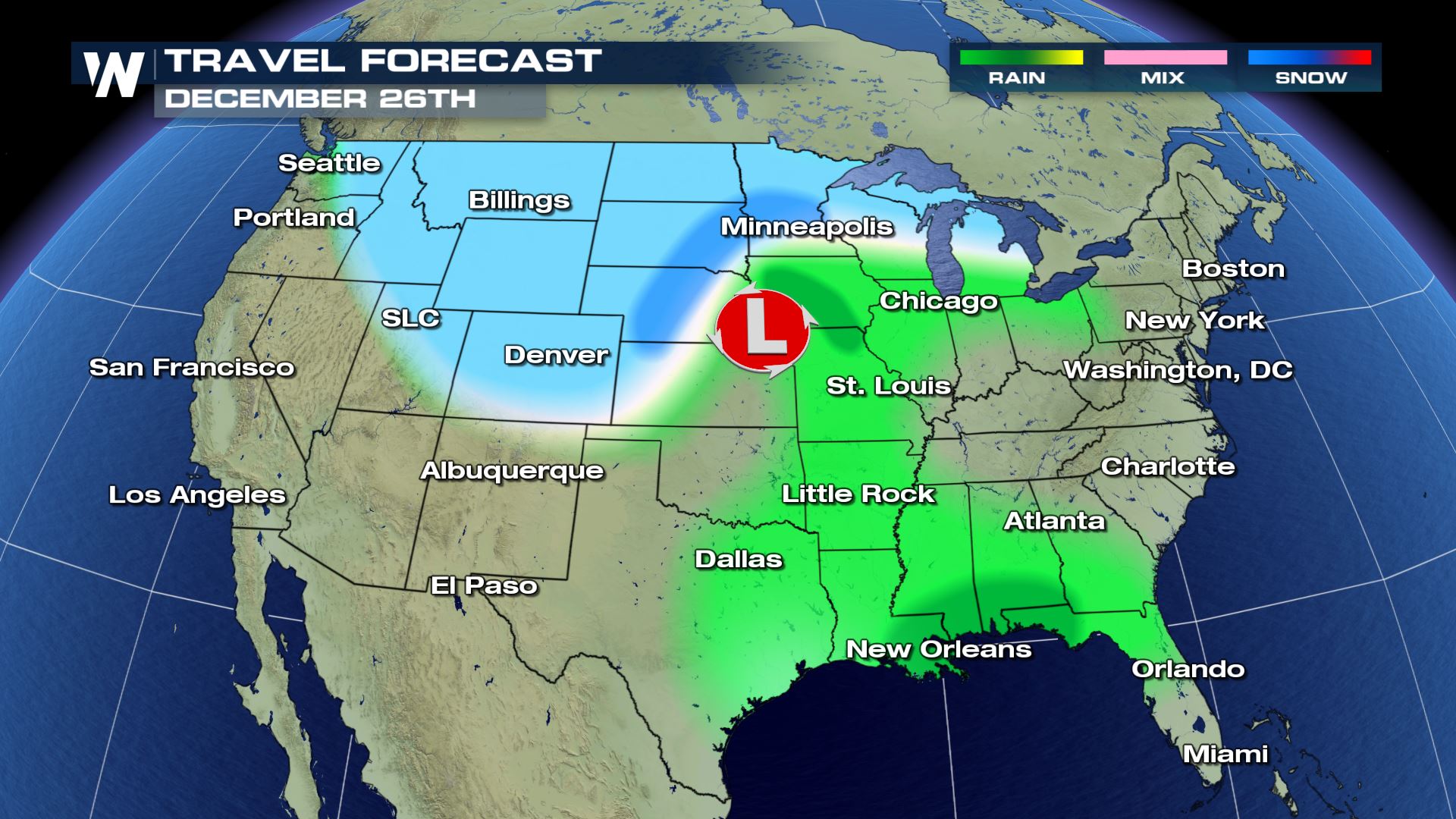 On Wednesday, December 26th the storm that was in the West starts to depart and move through the Plains. This is where we could have more widespread rain and snow for many states.
Putting together the snow that's already on the ground with the potential snow to come, these are the areas likely to most likely for having a White Christmas. If a stronger snow storm appears likely, we'll update the maps above. Again, it's a very preliminary forecast to give you a heads up on what travel may be like where you are. As we get closer, more details on timing, amounts and impacts will be available. Make sure you check back in for updates on this story! For WeatherNation, Meteorologist Steve Glazier