[
Written from NOAA and
NOAA NCEI
]  Meteorological spring wrapped up at the end of May. Here's a look back at the climatology stats for March, April and May.
Temperatures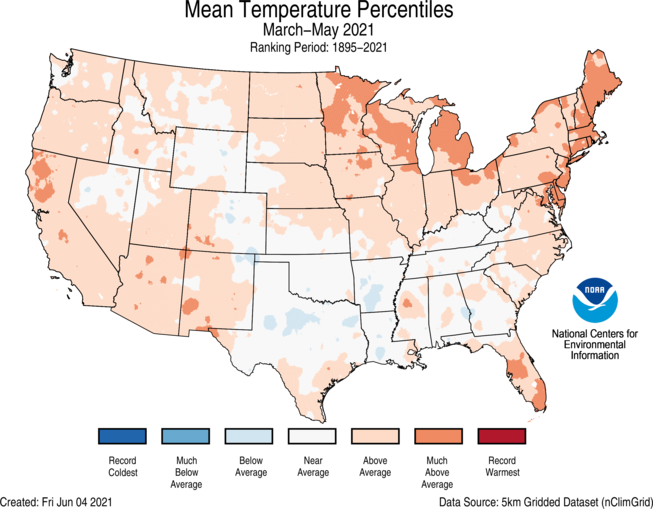 The average temperature for the contiguous U.S. during meteorological spring (March through May) was 52.6 degrees F (1.7 degrees above the 20th-century average), which ranked in the warmest third of the record.
Temperatures
 were above average across much of the West and from the northern and central Plains to the Northeast and along much of the East Coast. 
Maine
 ranked seventh warmest for spring. No state across the Lower 48 ranked below average for the season.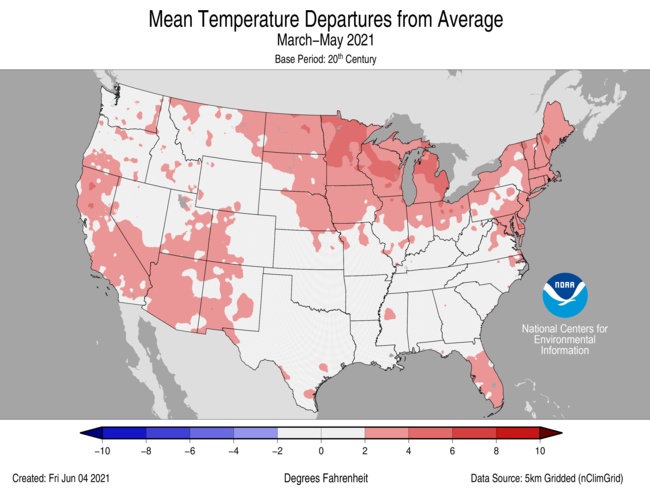 The 
Alaska spring temperature
 was 24.4°F, 0.5°F above the long-term average, ranking in the middle third of the record for the state. This was the coolest spring across Alaska since 2013. Temperatures were above average across the Aleutians and portions of northern Alaska and below average across parts of eastern-interior Alaska.
Precipitation
With an average precipitation total of 7.53 inches (0.41 of an inch below average), this spring placed in the driest third of the climate record and was the driest since 2006.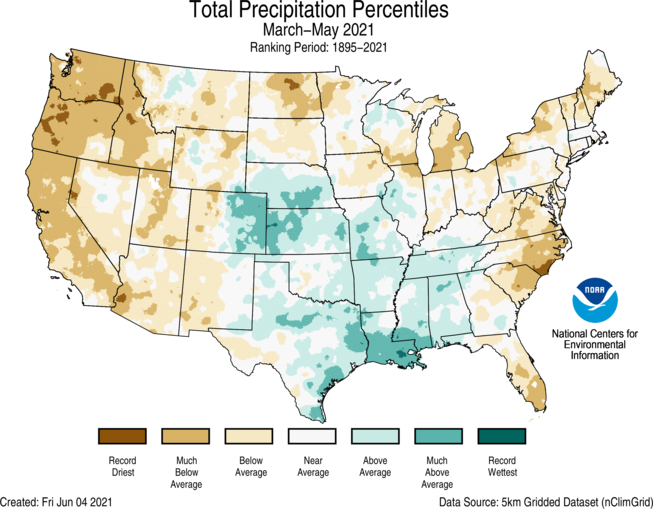 Spring precipitation
 was above average from the central High Plains to the Mississippi River and south to the Gulf of Mexico. 
Louisiana
 ranked fourth wettest for the season. Precipitation during March-May was below average across much of the West, Great Lakes and East Coast. 
Idaho
, 
Oregon
 and the state of 
Washington
 ranked second driest for the spring season while 
California
 ranked fourth driest.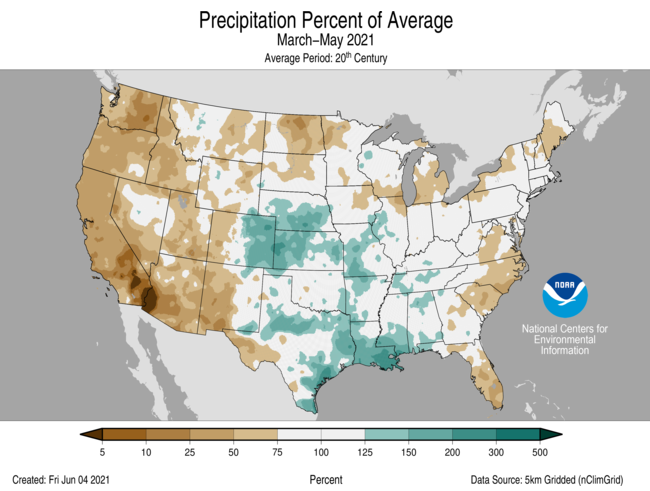 For more specifics of each month, check out the links below:
March was Warm and Dry for Many with a Wet Bull's-Eye in the Heartland
April was Dry and Warm for Most of the Nation
May Recap: Near Average Month with First Tropical Storm of 2021
Edited for WeatherNation by Mace Michaels