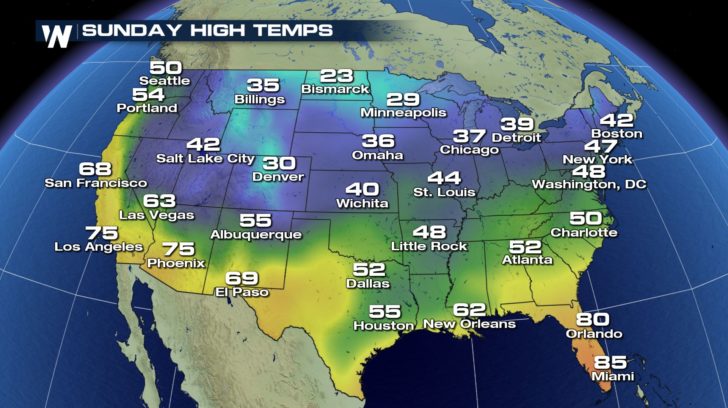 Temperatures will be quite chilly today across the northern half of the United States. Most cities will struggle to get past 35 degrees!
ALERTS AND SNOWFALL
---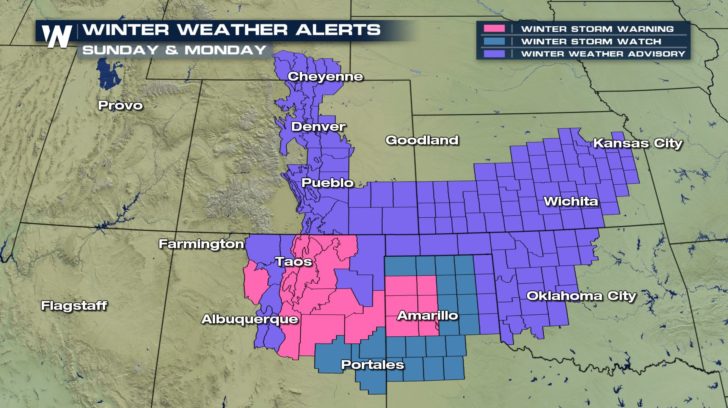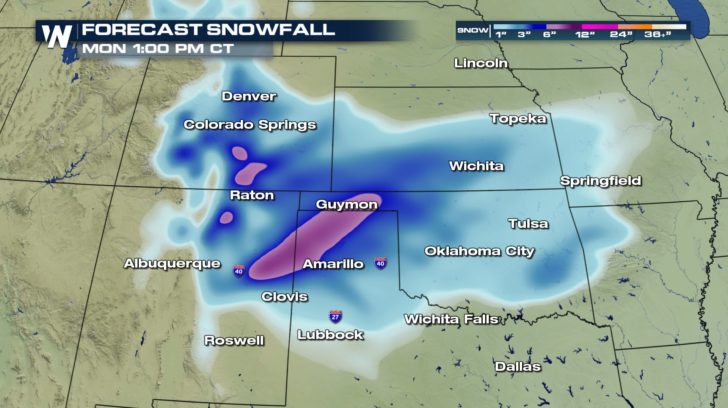 Multiple winter weather alerts are in effect from Wyoming to Texas. Up to 10 inches of snow could be possible for these states just in the next 36 hours!
FORECAST
---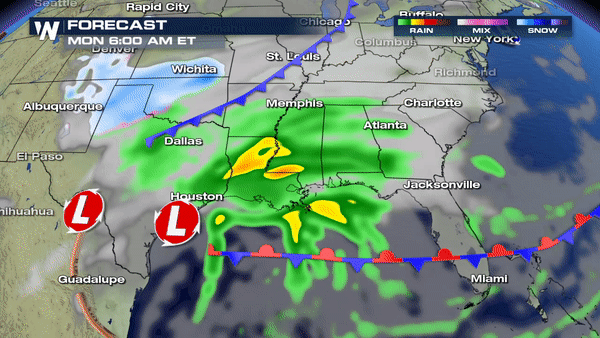 The snow doesn't stop there! The cold front bringing the snow to the southwest will push further east over the next few days. It will interact with the moisture moving in from the southeast and bring snow to the northeast starting early Tuesday morning. The snow will be short-lived seeing as by early Wednesday morning most areas will be back to dry and sunny conditions.
A LOOK AHEAD
---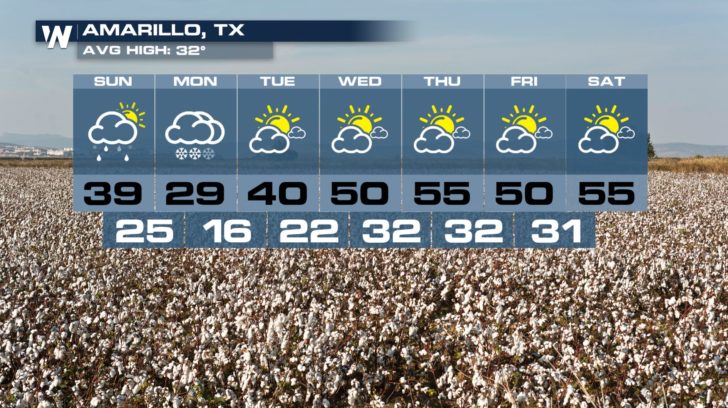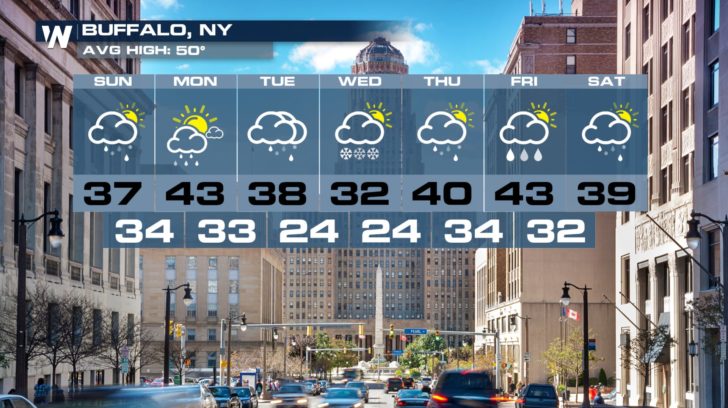 Many cities in the West will warm up quite quickly starting on Tuesday. Cities in the east will continue to stay below average throughout the work week.