https://youtu.be/L0AeAQ8Djc8 With cold air and snow as the main weather topics around the nation right now, hurricane season seems far away. But it is already time to start thinking about the upcoming 2018 hurricane season.  
Meteorologists at Colorado State University (CSU)
issued their
forecast earlier today
. They are predicting a slightly above average tropical year. You can watch their official forecast at the video link above: https://twitter.com/philklotzbach/status/981894980716314624 The forecast calls for 14 named storms, 7 hurricanes and 3 major hurricanes reaching Category 3 strength or higher. An average year is 12 names storms, 6.5 hurricanes and 2 major hurricanes. Named Storms (12)* 14 Named Storm Days (60.1) 70 Hurricanes (6.5) 7 Hurricane Days (21.3) 30 Major Hurricanes (2.0) 3 Major Hurricane Days (3.9) 7 Accumulated Cyclone Energy (92) 130 Net Tropical Cyclone Activity (103%) 135 * Numbers in ( ) represent medians based on 1981-2010 data. Meteorologists at CSU have been issuing seasonal hurricane forecasts for more than 30 years. The late Dr. William Gray issued the first forecast in 1984.  The report states "we issue these forecasts to satisfy the curiosity of the general public and to bring attention to the hurricane problem. There is a general interest in knowing what the odds are for an active or inactive season." https://twitter.com/WeatherNation/status/981900014732455937 The report says that "
the current weak La Niña event
appears likely to transition to neutral ENSO (average Pacific Ocean water temperatures) over the next several months, but at this point, we do not anticipate a significant El Niño event this summer/fall. The western tropical Atlantic is anomalously warm right now, while portions of the eastern tropical Atlantic and far North Atlantic are anomalously cool. Consequently, our Atlantic Multi-decadal Oscillation index is near its long-term average. We anticipate a slightly above-average probability for major hurricanes making landfall along the continental United States coastline and in the Caribbean."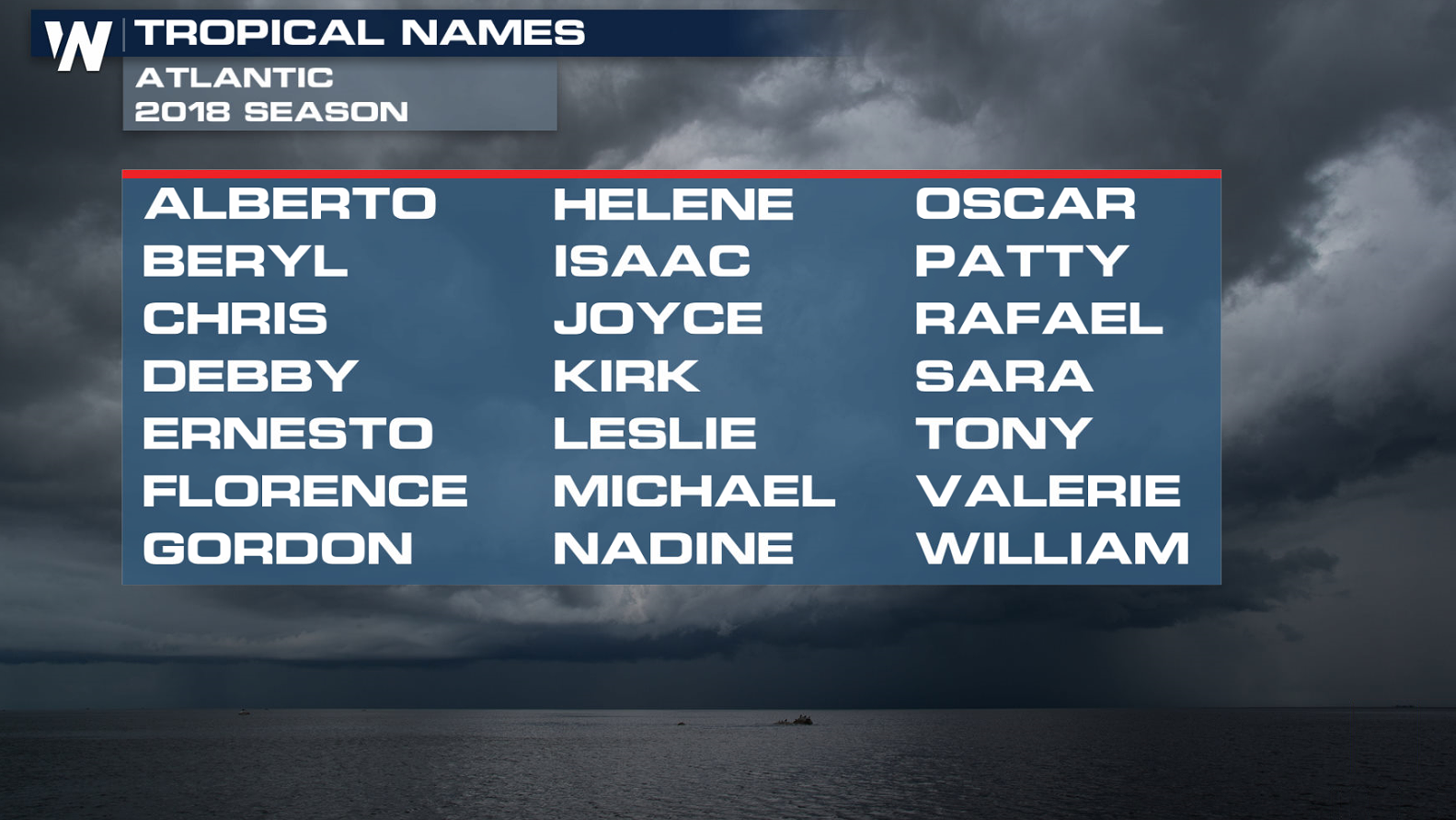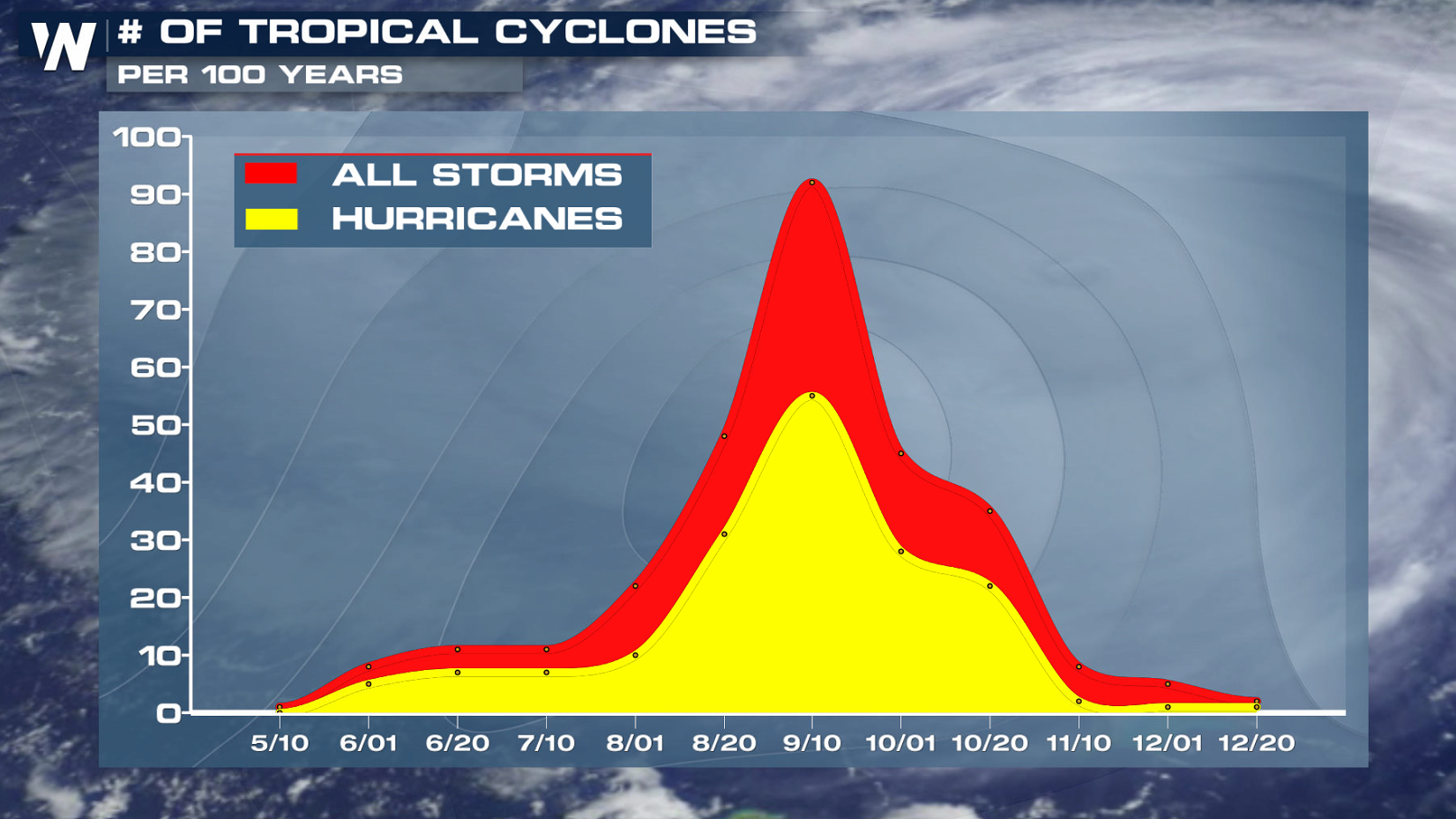 2017 was a very active and
memorable hurricane season.
 Three devastating major hurricanes made landfall (Harvey in Texas; Irma in the Caribbean and southeastern U.S.; and Maria in the Caribbean and Puerto Rico). Harvey was also the first major hurricane to hit the U.S. since Wilma struck Florida in October 2005. Additionally, four other storms hit the U.S., including Cindy in Texas, Emily and Phillipe in Florida, and Nate in Mississippi.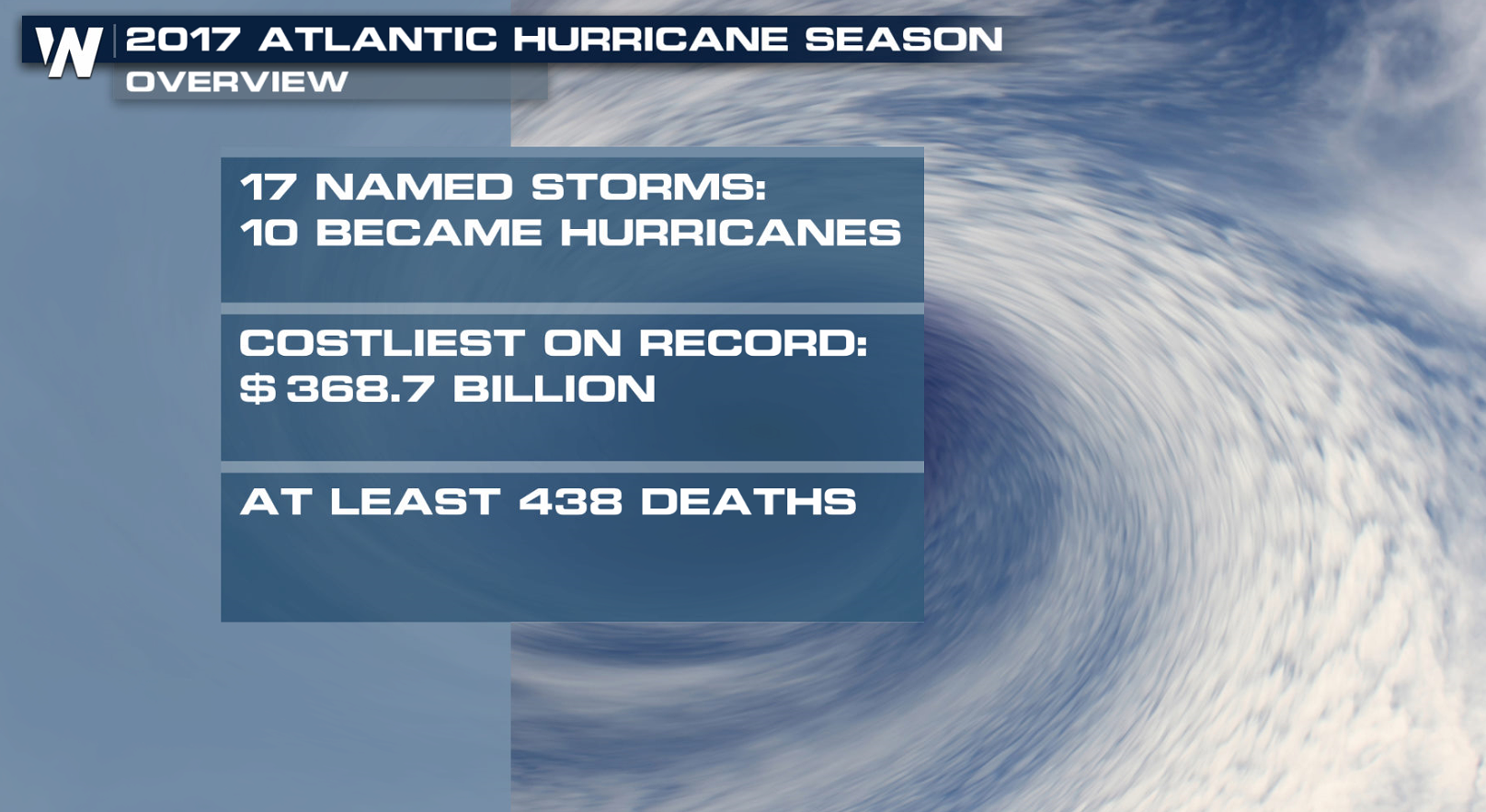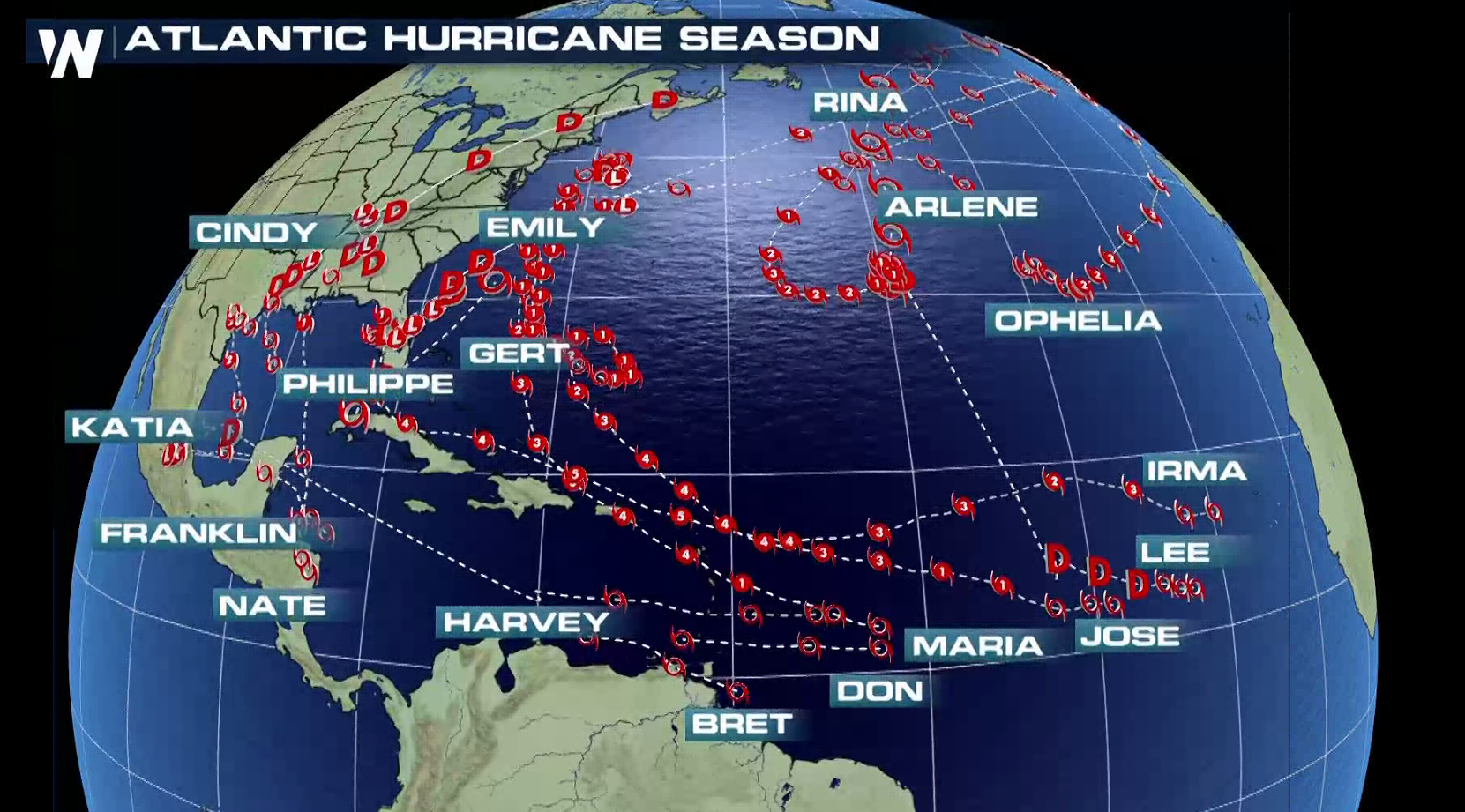 As a reminder, coastal residents are reminded that it only takes one hurricane making landfall to make it an active season for them. They should prepare the same for every season, regardless of how much activity is predicted. June 1st is the "official" start of the Atlantic hurricane season. For WeatherNation: Meteorologist Mace Michaels