We have a small SLIGHT risk (level 2 out of 5) of severe storms through south Texas including Corpus Christi, Laredo, and Brownsville. All modes of severe weather are possible, including the potential for an isolated tornado.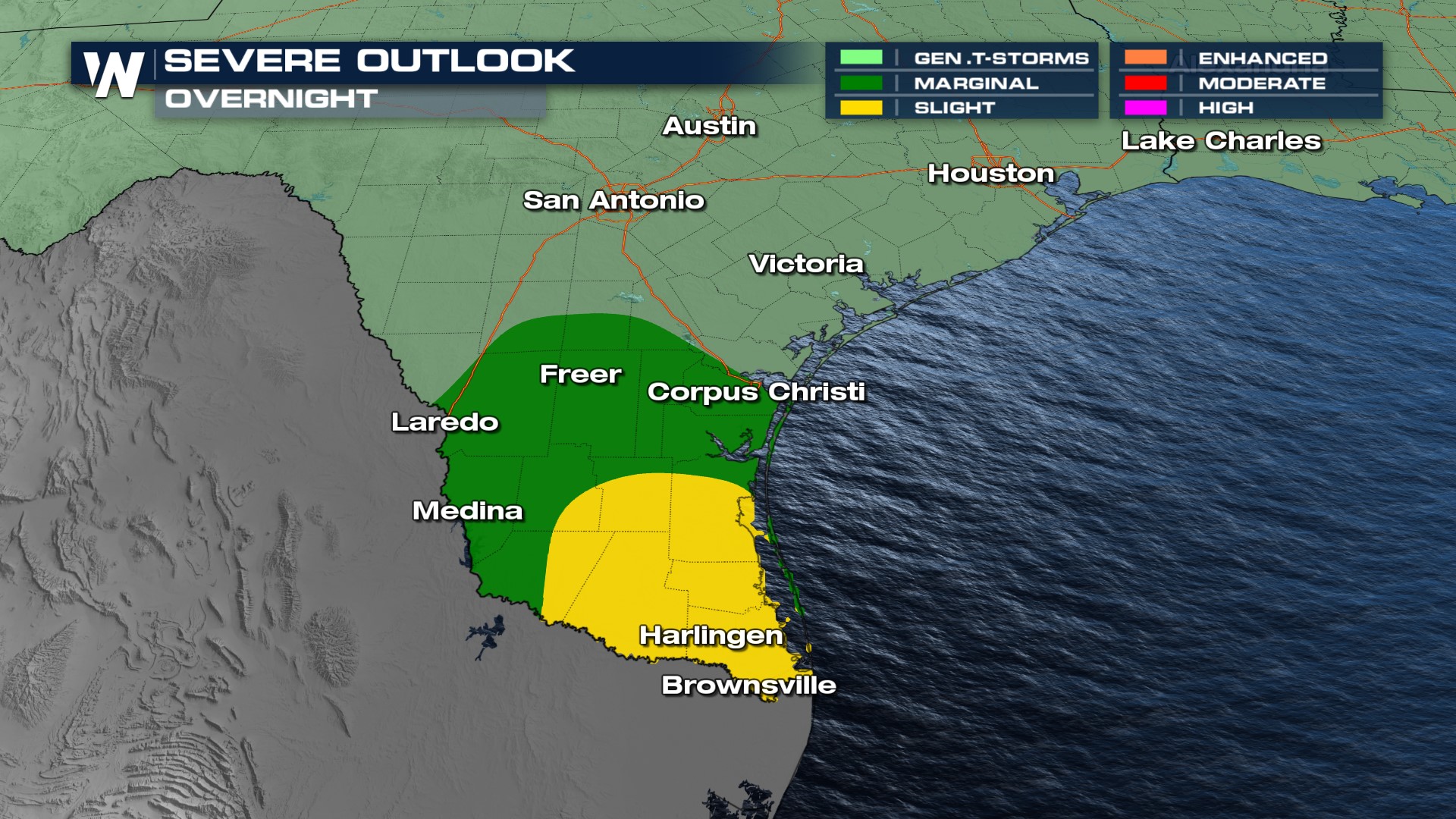 Storms linger into the overnight hours, but most die down by sundown.
For more on the severe weather and flood threats, stay with WeatherNation for the latest in your Top Weather Headlines always streaming 24/7.