A Severe Thunderstorm Watch remains in effect (above) through 9 p.m. ET across portions of Maine and New Hampshire. The main threat for the storms that have been moving through have been large hailstones. Sunday, hail sizes have been up to 1.75".
Sunday Severe Outlook
Today's severe threat will be isolated with mid-level moisture and diurnal heating being the reason for today's storms. Not everyone will get in on the severe risk, but with it being a weekend, many residents will need to be weather aware. The Slight risk is in place for large hailstones 1" in diameter or larger. A Severe Thunderstorm Watch has been issued for parts of Maine through 9PM!
Forecast
Storm chances decrease by nightfall.
Areas of Maine might get enough rainfall to deal with a risk for flash flooding. The risk will be isolated, but a risk nonetheless.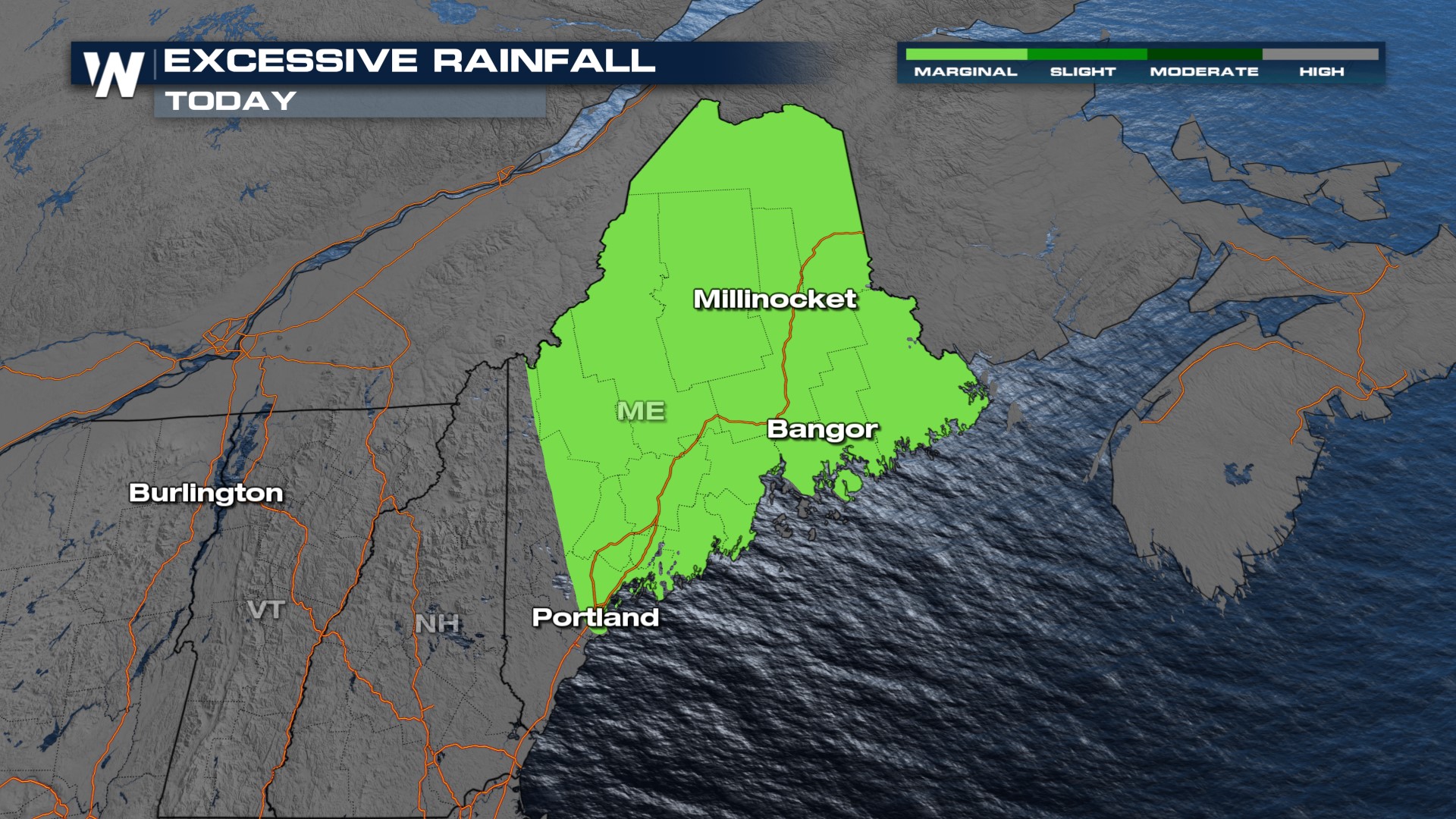 Stay with WeatherNation for updates on the Northeast forecast, always streaming 24/7 with the Northeast regional forecast at :10 past every hour!