Harold made landfall on Tuesday morning around 10 AM CT according to the NHC on Padre Island, TX. The storm developed into a tropical storm early Tuesday morning after being a tropical depression in the Gulf.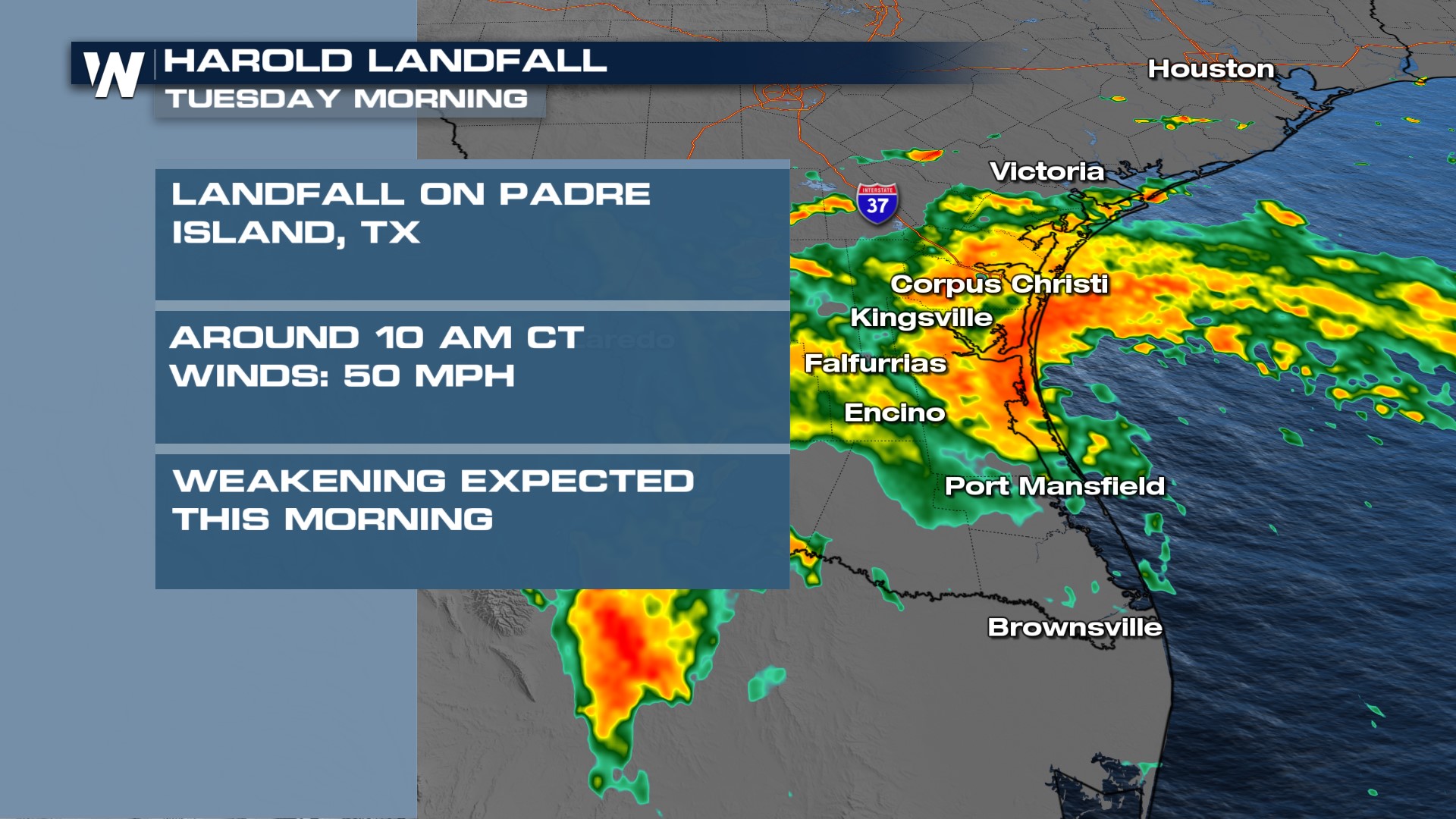 All Tropical storm warnings have been dropped for south Texas. Winds have gusted up to 60 mph in Corpus Christi and we will see the opportunity for widespread gusts in the range of 30-40 mph through South Texas this afternoon and evening before the system weakens further.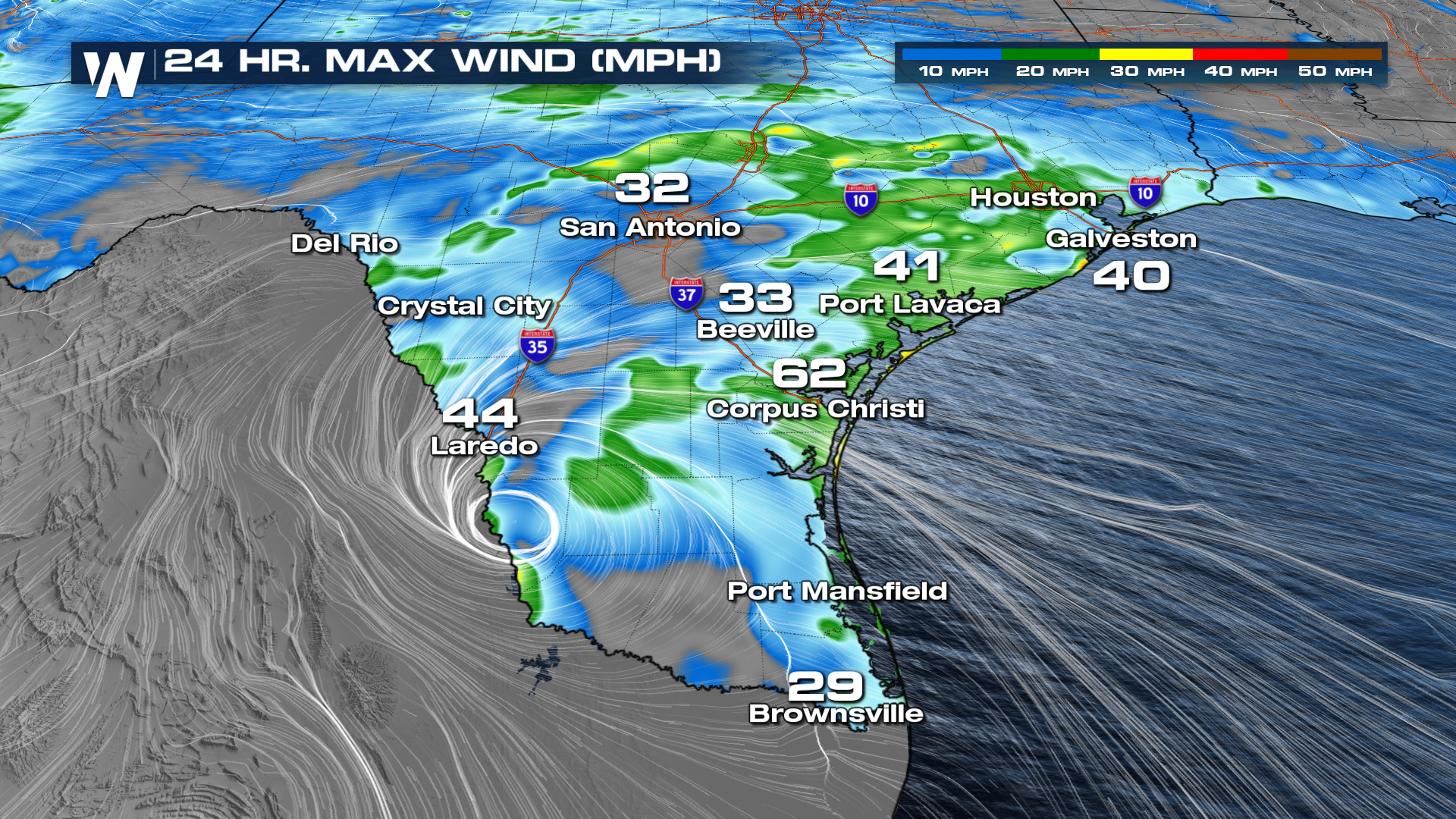 The rain was huge for parts of South Texas as some locations picked up between two to five inches. Obviously, we will need a whole lot more to break the drought but anything helps. Heavy rain will continue across the Big Bend of Texas into Wednesday morning!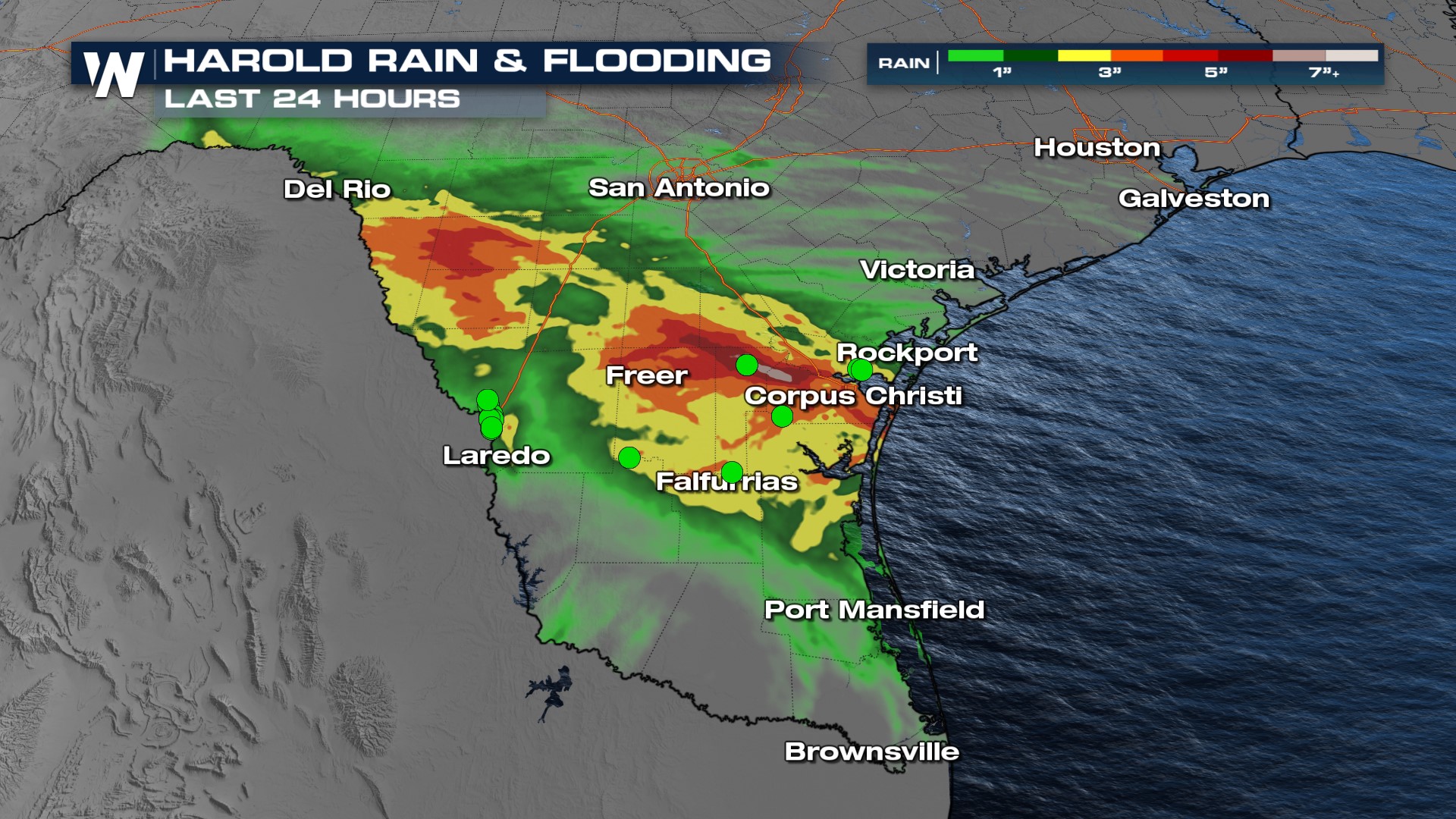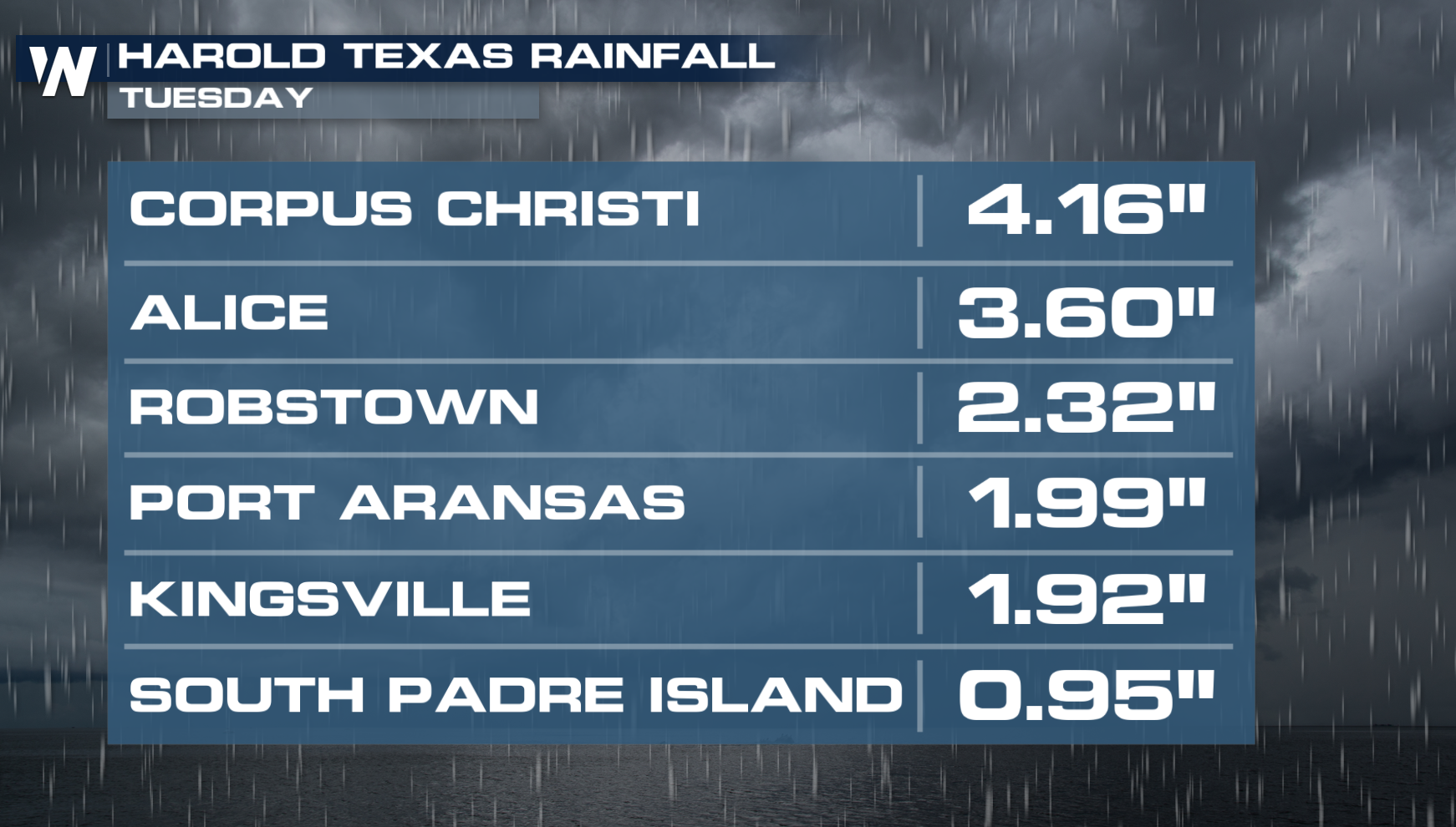 For more on our south central forecasts, watch WeatherNation at :30 past the hour.