Unlike our traditional severe thunderstorm watches or winter storm watches which are issued for the next several hours, a La Niña Watch is issued when corresponding conditions are expected for the next several months. What are these conditions? Let's dive in!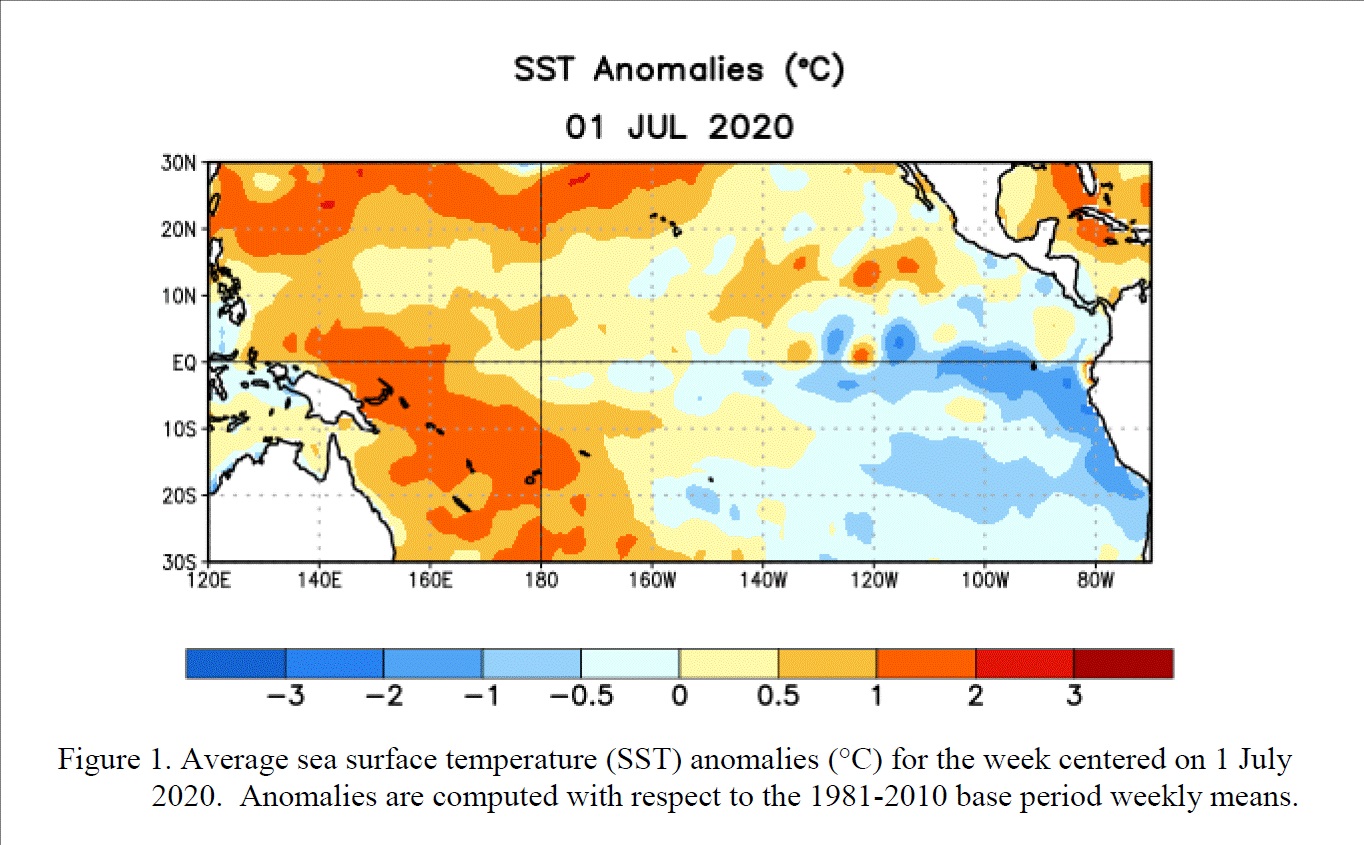 La Niña and El Niño are the cool and warm phase (respectively) for natural cycles in the sea surface temperature and ocean heat content of the equatorial Pacific Ocean region. A La Niña watch went into effect on July 9, meaning sea surface temperatures are expected to be cooler-than-average in the central and eastern Pacific Ocean equatorial region. The forecast is for a 50-55% chance of La Niña developing, most likely this fall and lasting into this winter.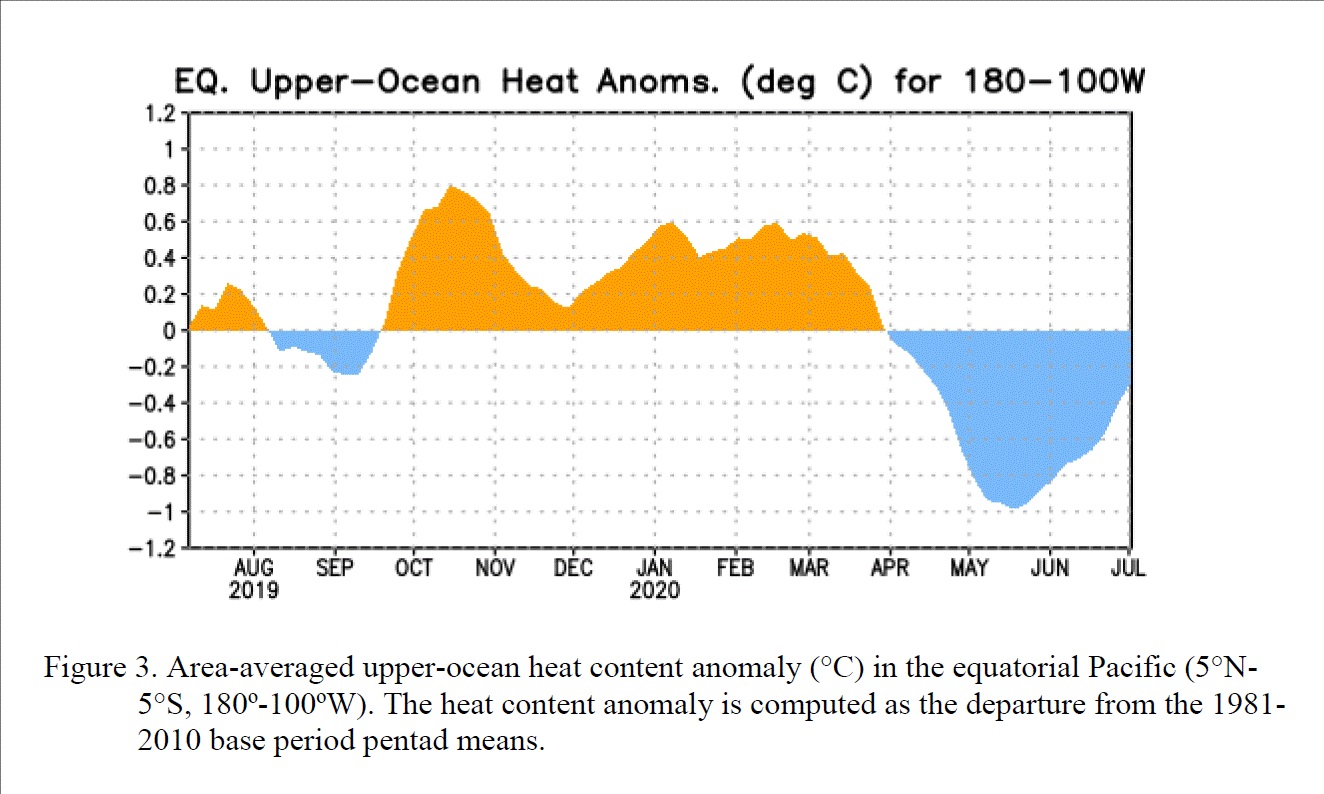 The ocean heat content in the Pacific basin has been becoming much cooler with respect to average. While the heat content has risen closer to normal as of late, it is expected to remain on the cooler-than-average side.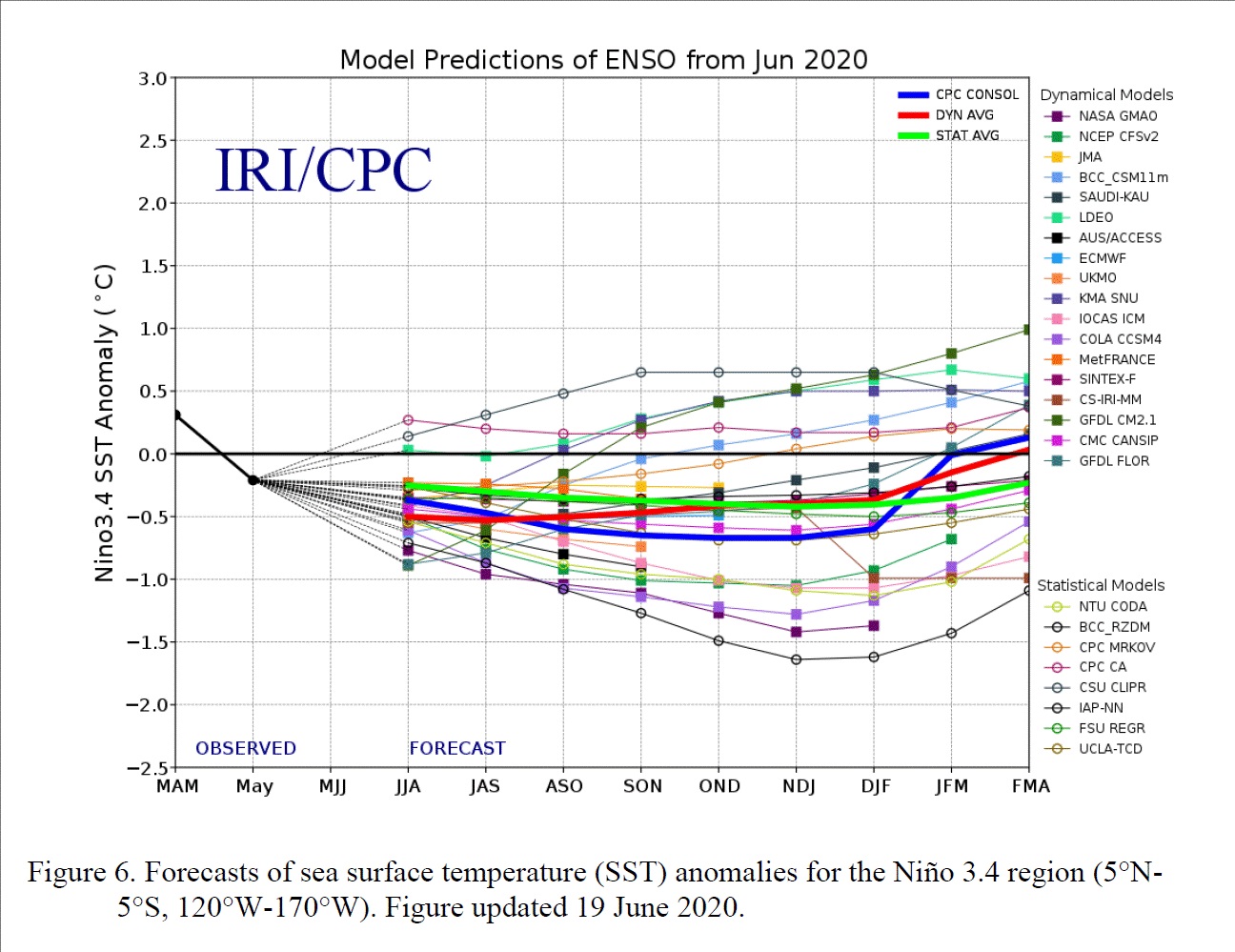 The image above shows several possibilities for the remainder of this year and heading into early 2021. All of the lines indicate models, trying to predict the sea surface temperature (to average) in the Pacific. Most models are in agreement of a cooler outcome.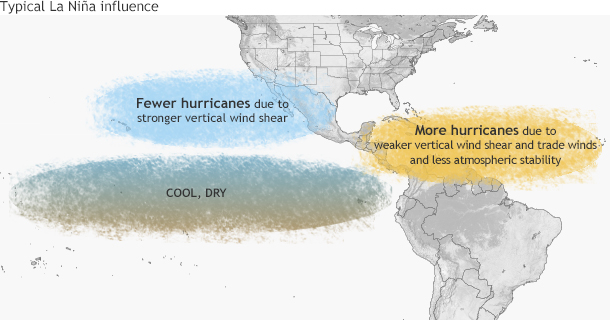 One of the reasons we monitor the Pacific Ocean so closely this time of the year is because the status of that basin has effects over on the Atlantic side. A La Niña pattern typically results in more hurricanes in the Atlantic because of weaker wind shear and less stability. This adds confidence to what was already being predicted; a busy hurricane season. Remember, the most active time for hurricanes is August, September, and October. Thus, if La Niña settles in this fall (during peak hurricane season) it very well could result in a very active tropical stretch.
If you'd like to read more about El Niño and La Niña oscillations, click here.
Images courtesy The International Research Institute for Climate and Society and NOAA.