It's the time of the year where the Great Lakes have yet to freeze over and cold arctic air can move across the relatively warmer water to create the very localized phenomenon called 'lake effect snow'.  A weak clipper-like system will move through the Great Lakes Region tonight, pulling in cold arctic air as it moves away to break out some disorganized bands of lake effect snow into Tuesday morning.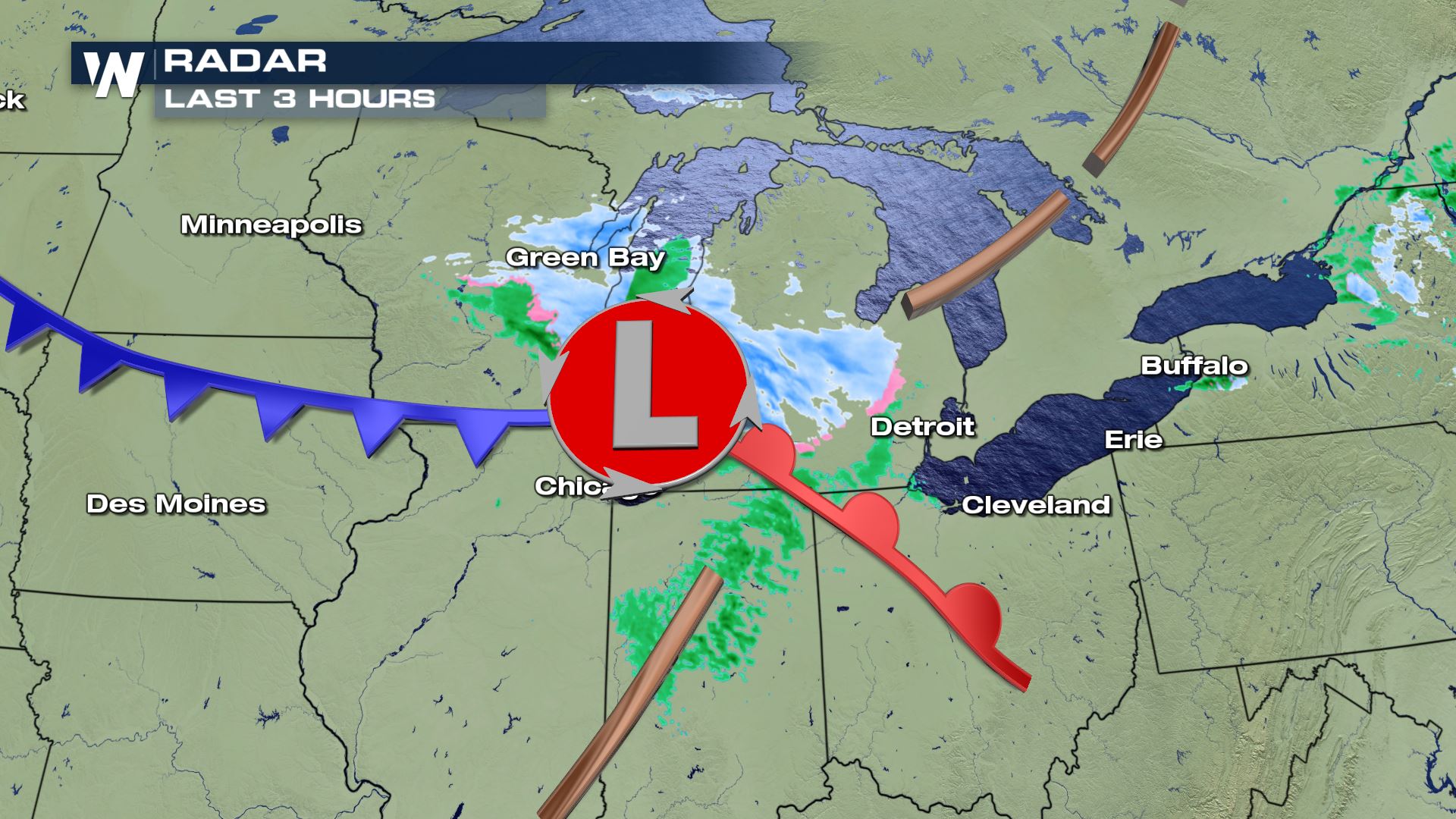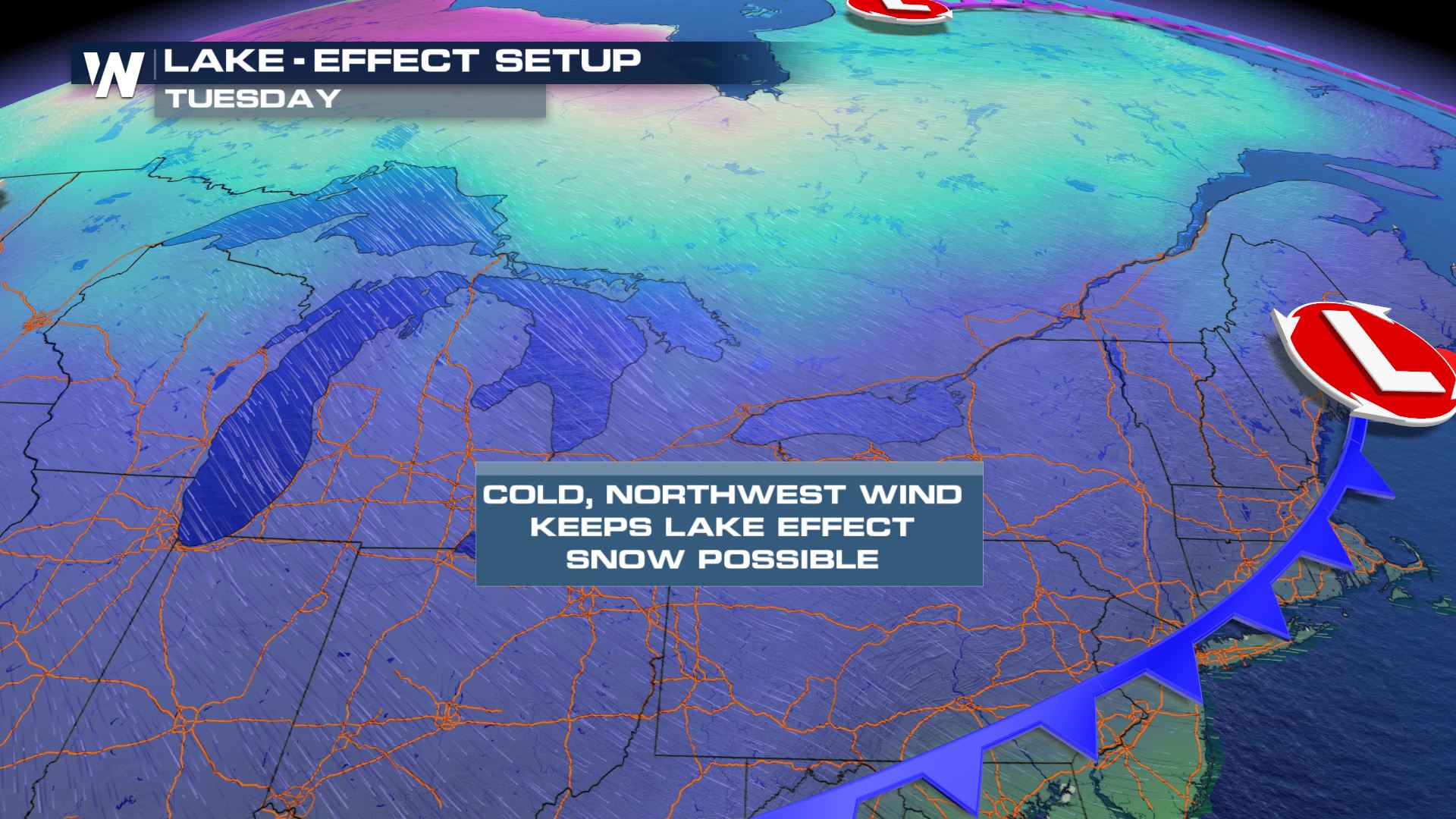 Snow showers will not be very widespread and the duration of this event should be rather short-lived too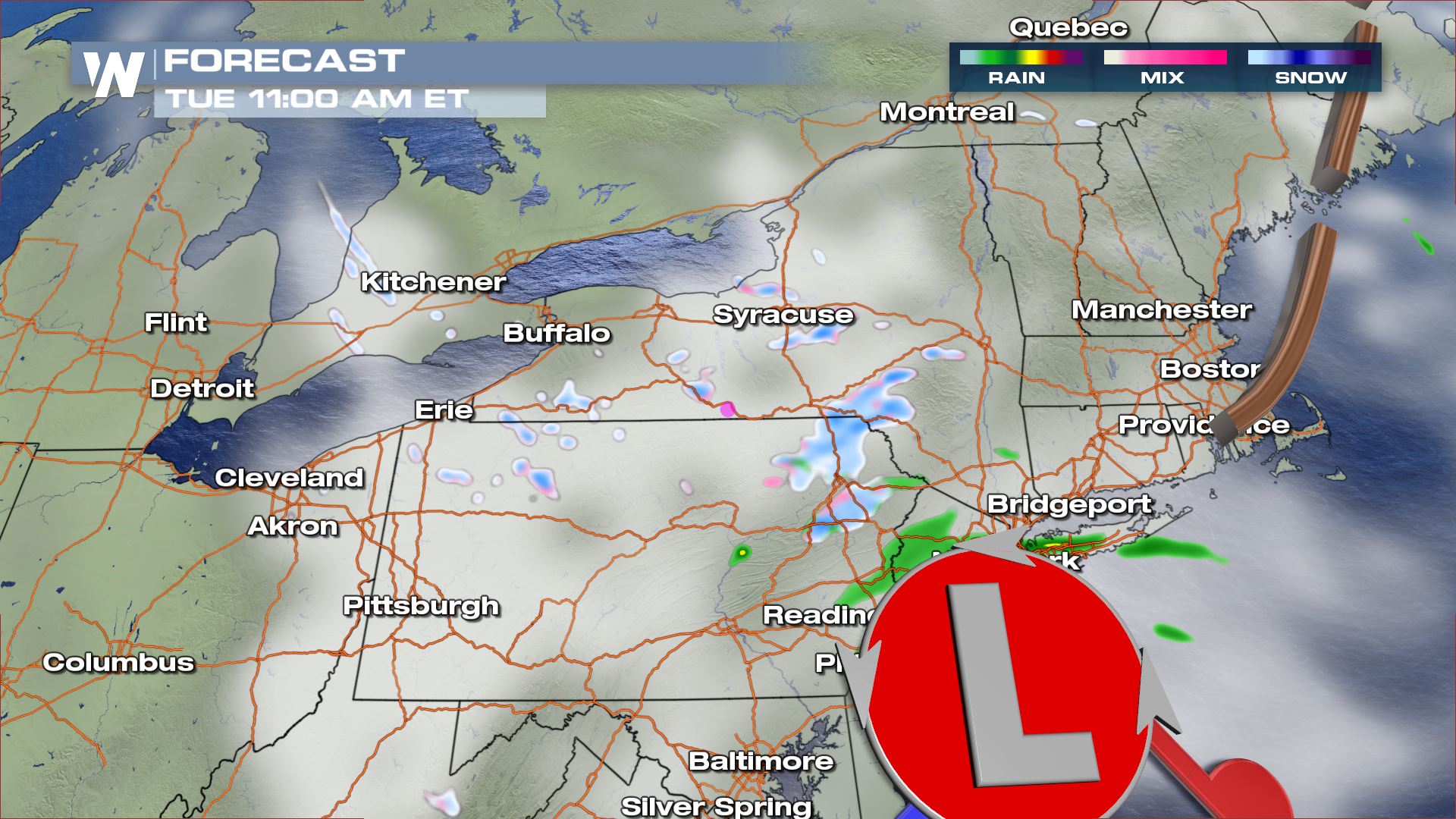 Totals MIGHT be as high as on the order of 5" or so, but it's more likely for 1", 2", to maybe 3" to fall through mid-morning Tuesday.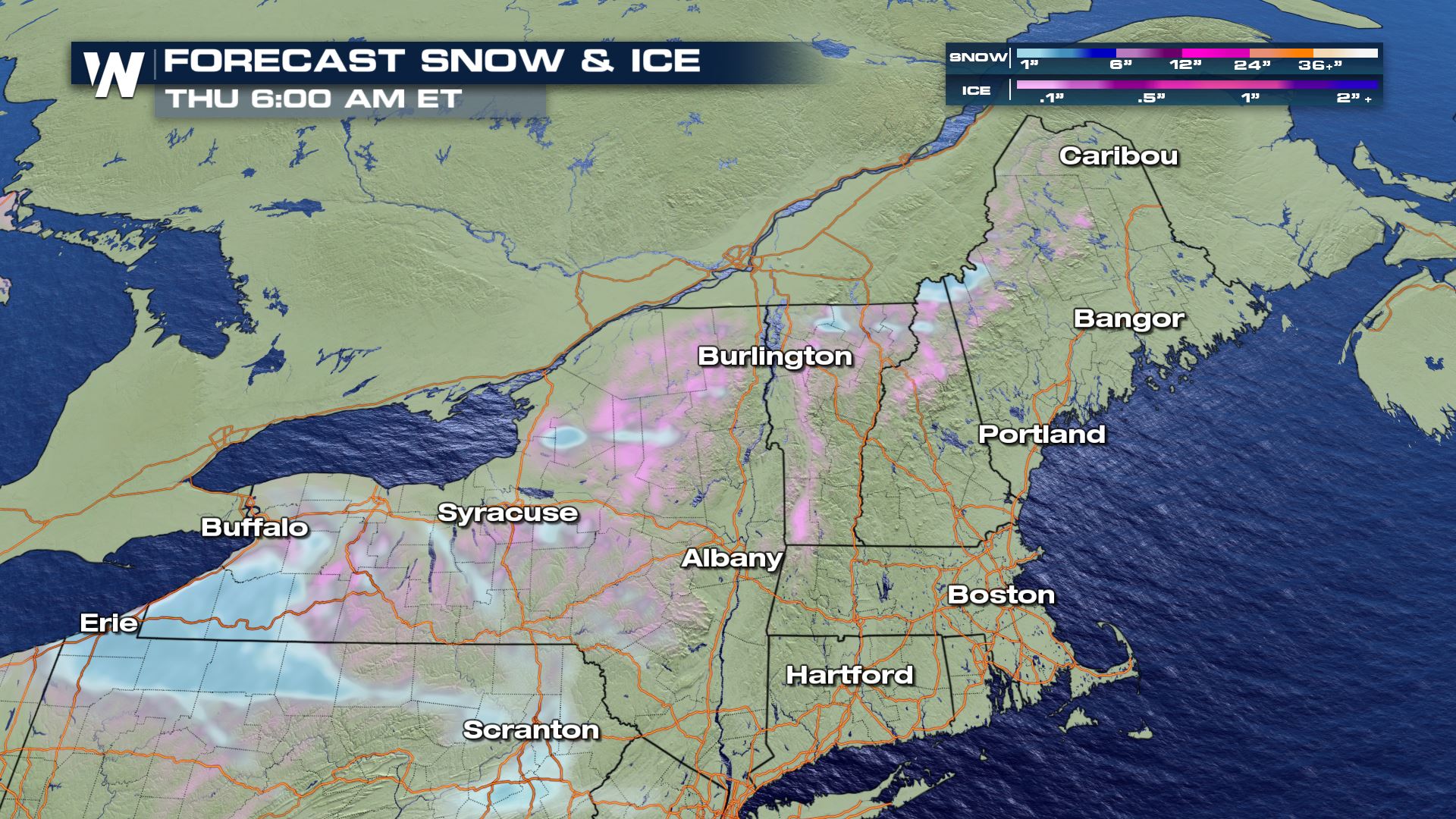 Compared to average, our lake effect totals are running below typical amounts over the past 30 years.  By this time of the year, Buffalo should have found at least 3" or snow or even a bit more.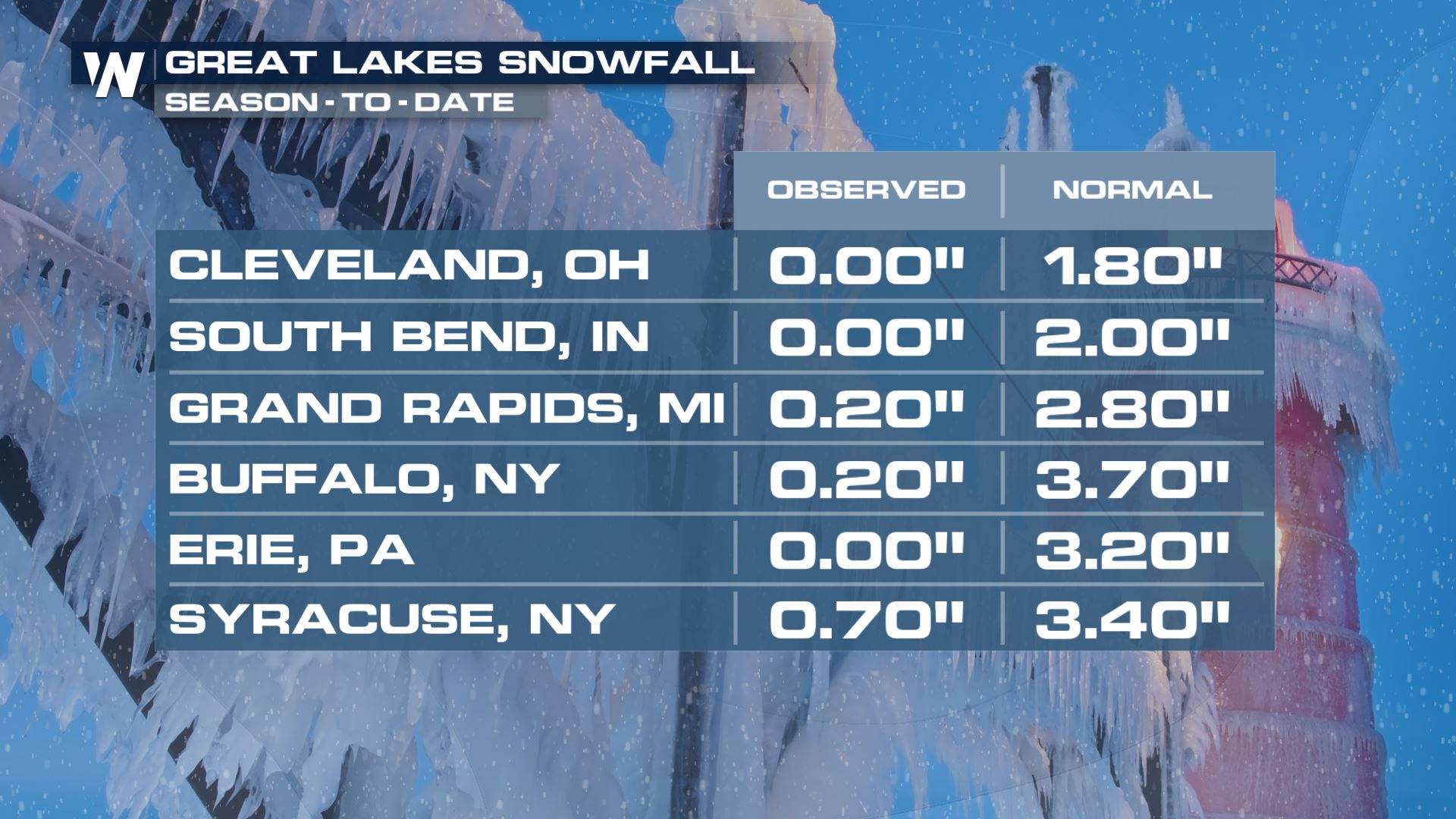 Be sure to keep turning to
WeatherNationTV.com
for all of your latest weather information.