Snow, sleet, and freezing rain will create locally icy conditions in New England and parts of the Northeast today. Most of the snow accumulation will be confined to Upstate New York and northern New England's mountains. Winter weather alerts are already in effect for this icy accumulation.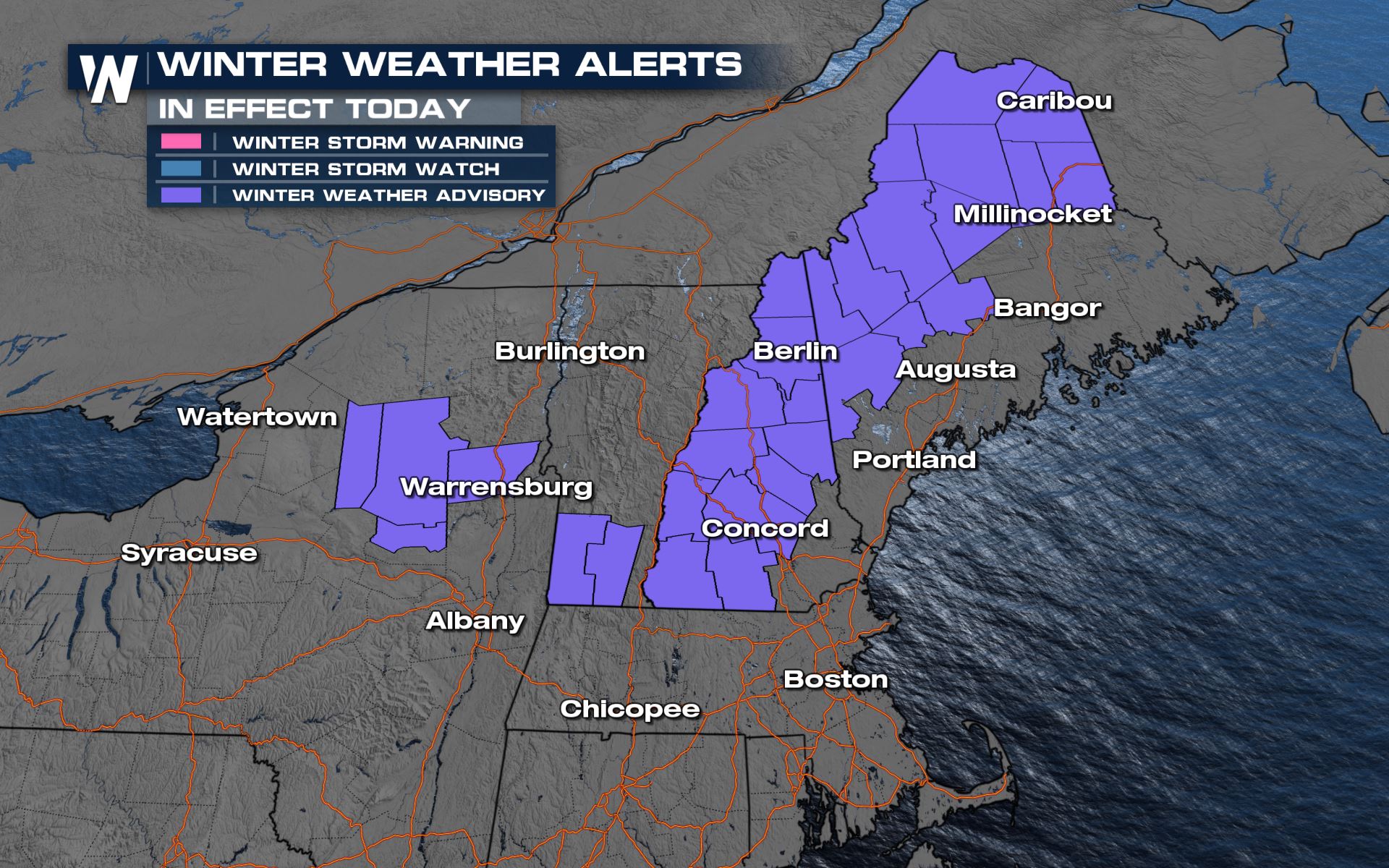 The headlines for the Northeast are as follows:
A light to moderate wintry mix will be likely this afternoon, ending this evening
The sky clears from west to east this afternoon
More rain returns on Sunday to the mid-Atlantic and southern New England
Another light(er) wintry mix will move through northern New England on Sunday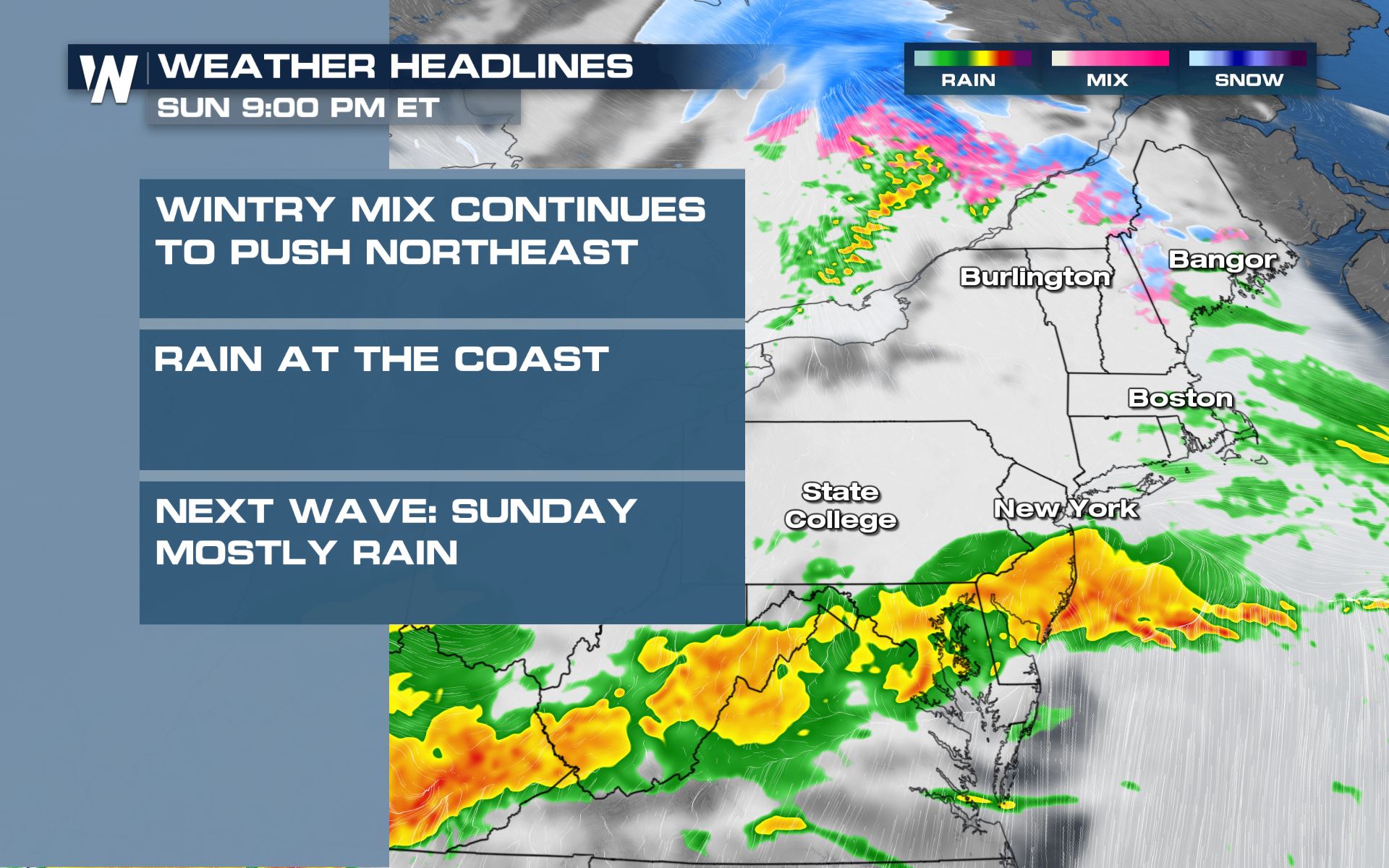 Timing out the wintry weather today, it will be focused across northern New England this afternoon while areas farther south have a chance of drizzle as the sky slowly clears.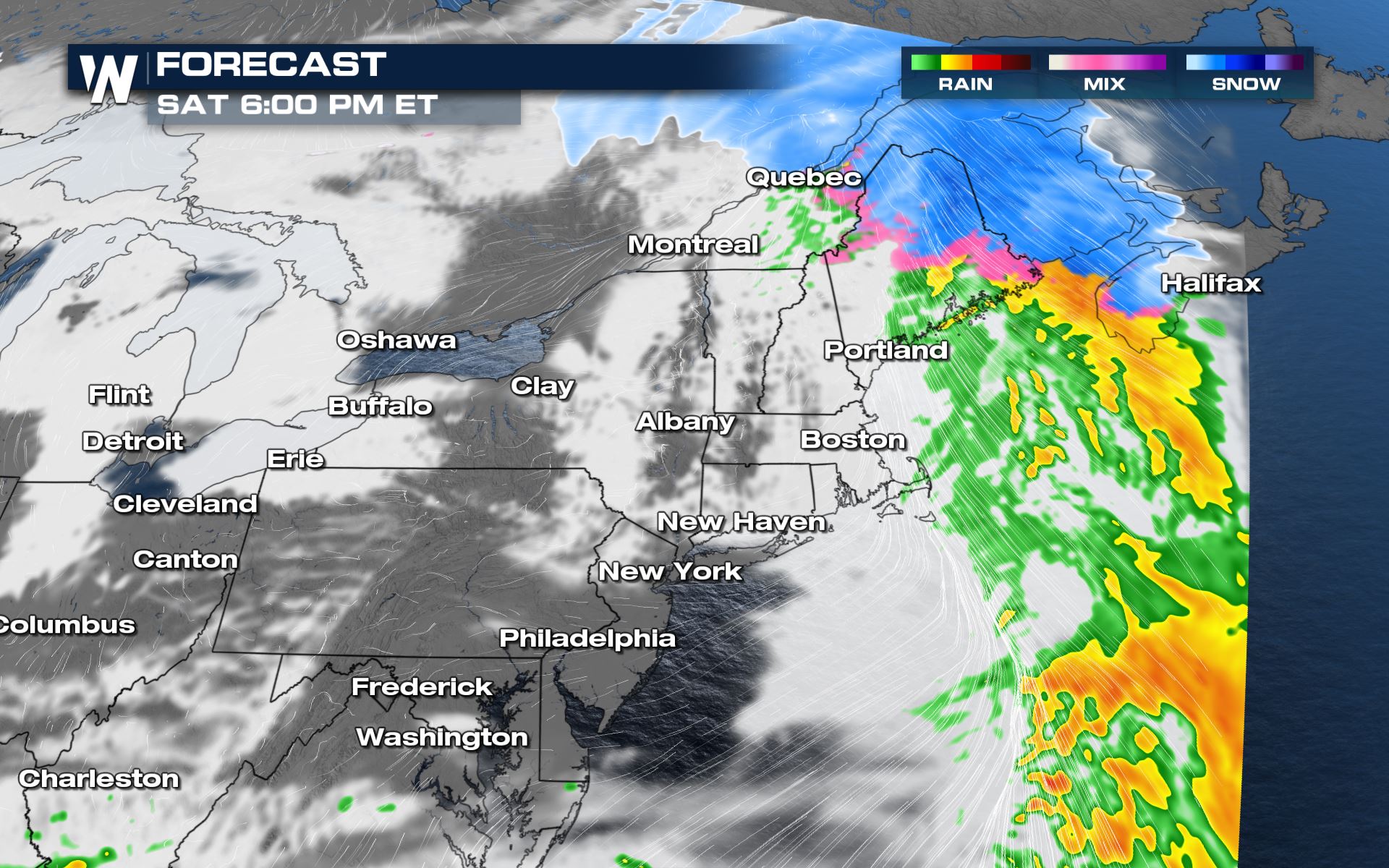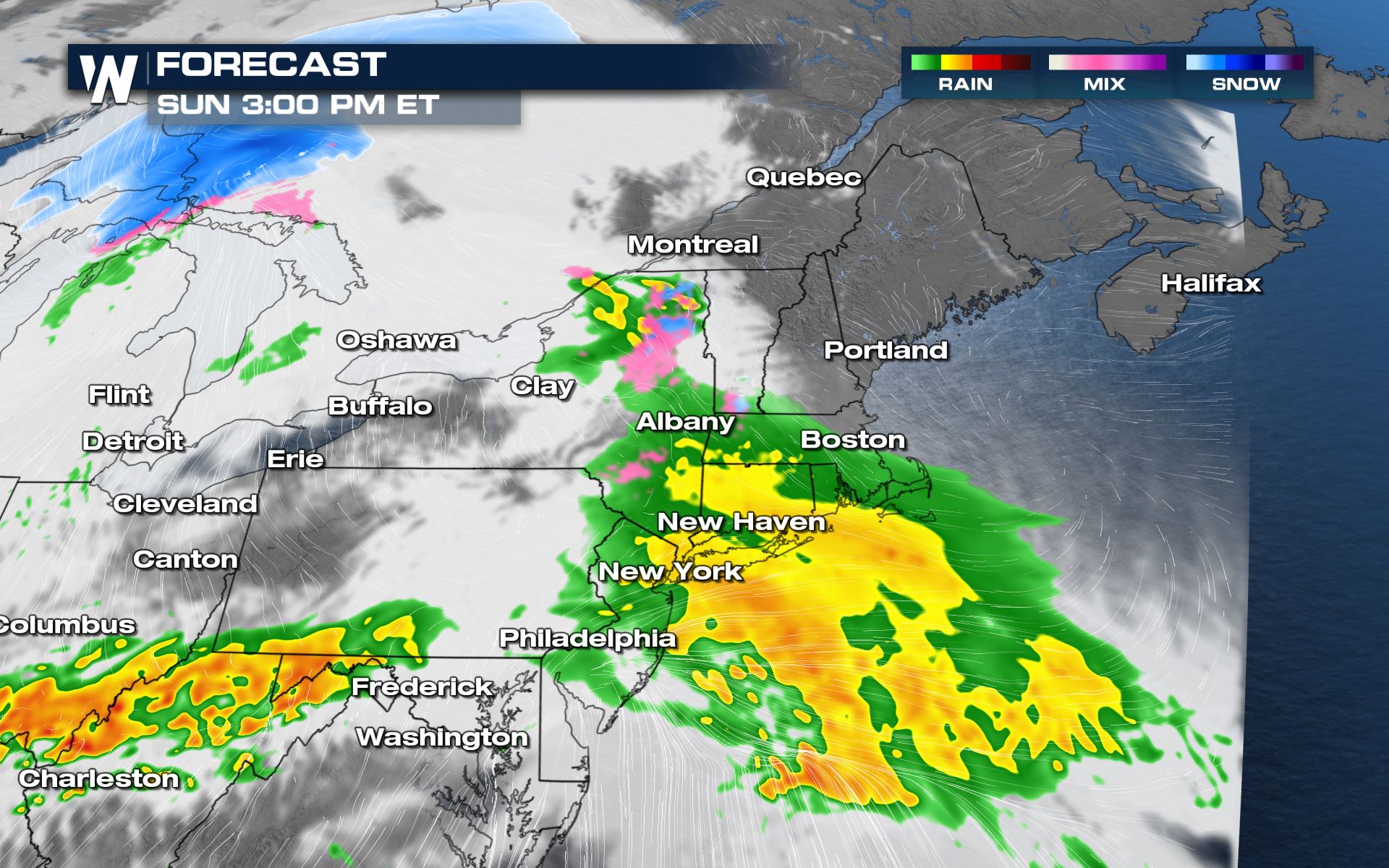 By Sunday, another round of rain will return and less snow will be expected as temperatures will be warmer than today.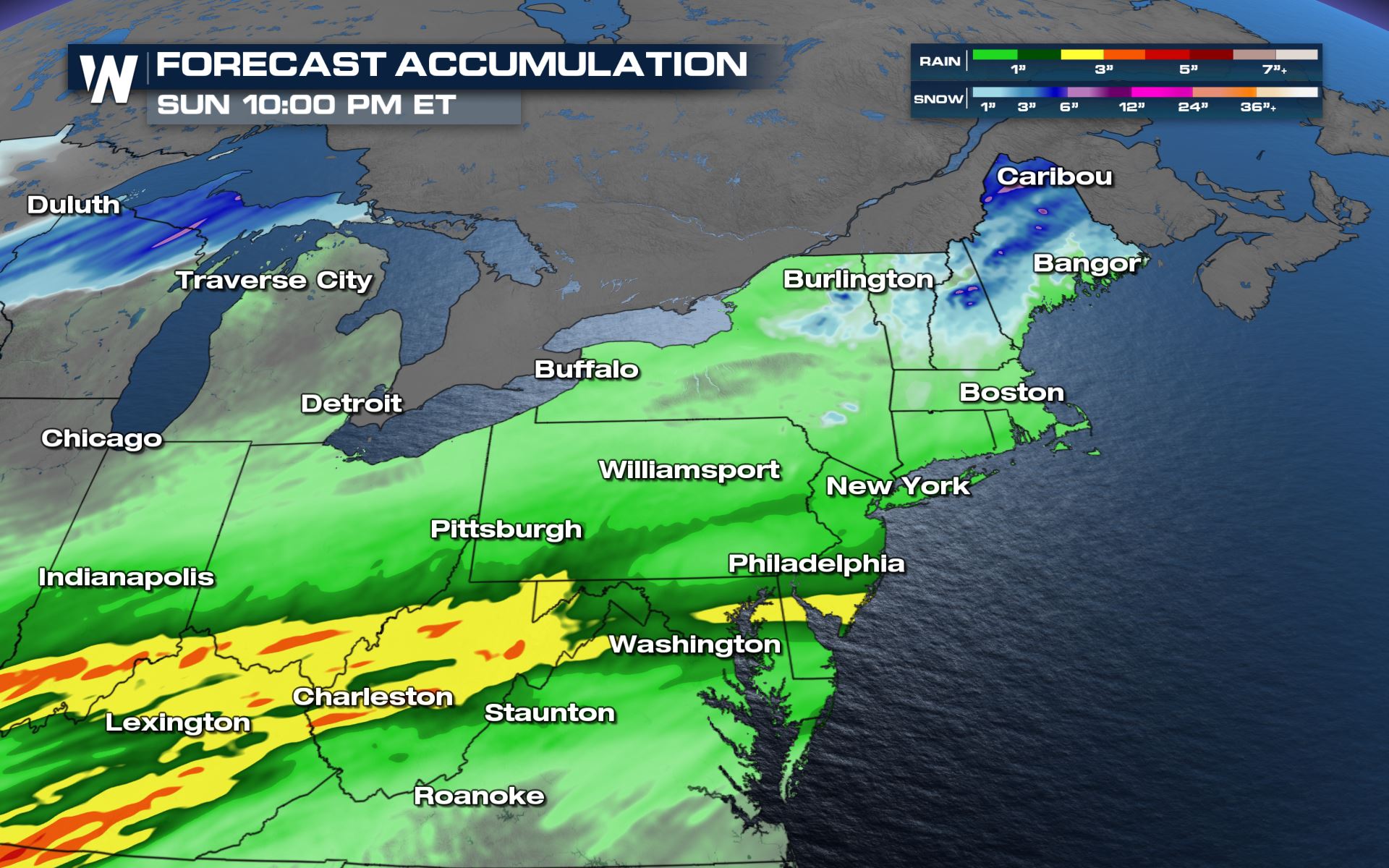 In all, snowfall will be 1-4" across the higher terrain of New York, Vermont, New Hampshire, and Maine through Sunday. Locally higher amounts up to 6" will be possible in Maine. To the south, rainfall will be 1-3" in parts of West Virginia and Kentucky, so be mindful of flooding in those locations.