"Phil? Phil Connors?!"  Ok, I had to quote something from the 1993 movie Groundhog Day. This morning Punxsutawney Phil made his famous forecast. Here is what that means.
6 More Weeks of Winter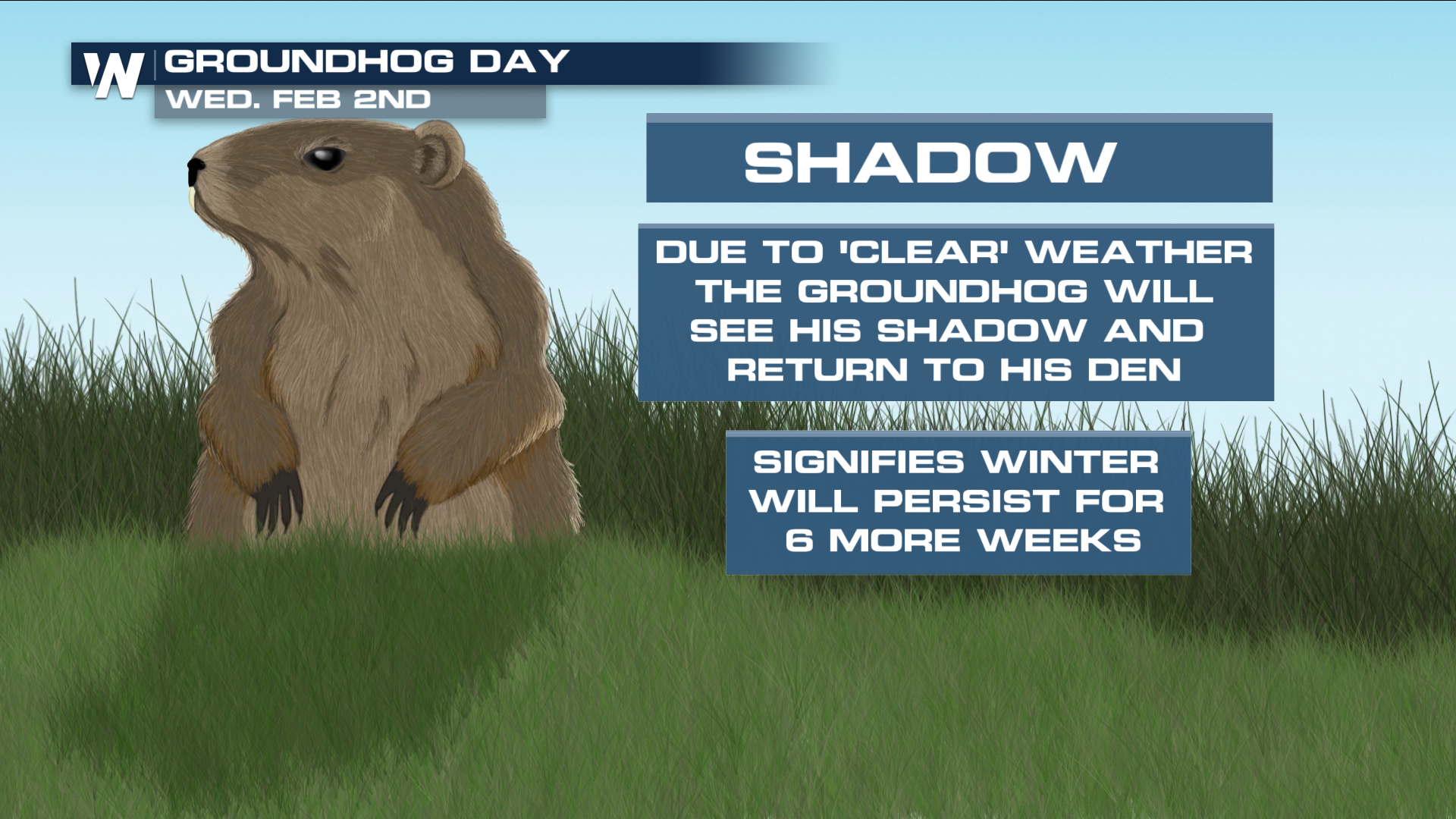 Phil cast a shadow this morning and that means 6 more weeks of winter according to the legendary groundhog. Here is the comparison for how many times Phil has seen or not seen his shadow.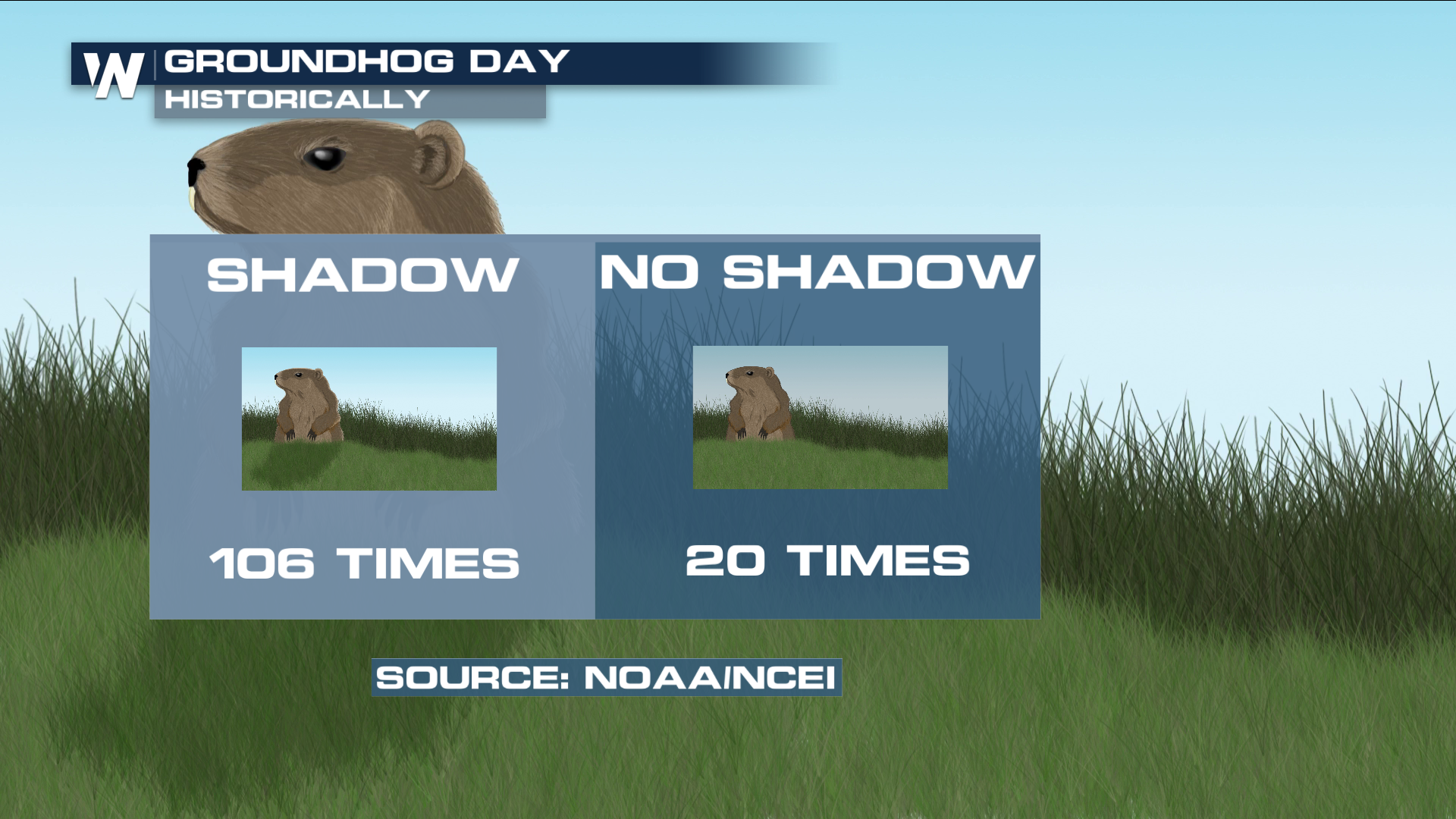 Fun Facts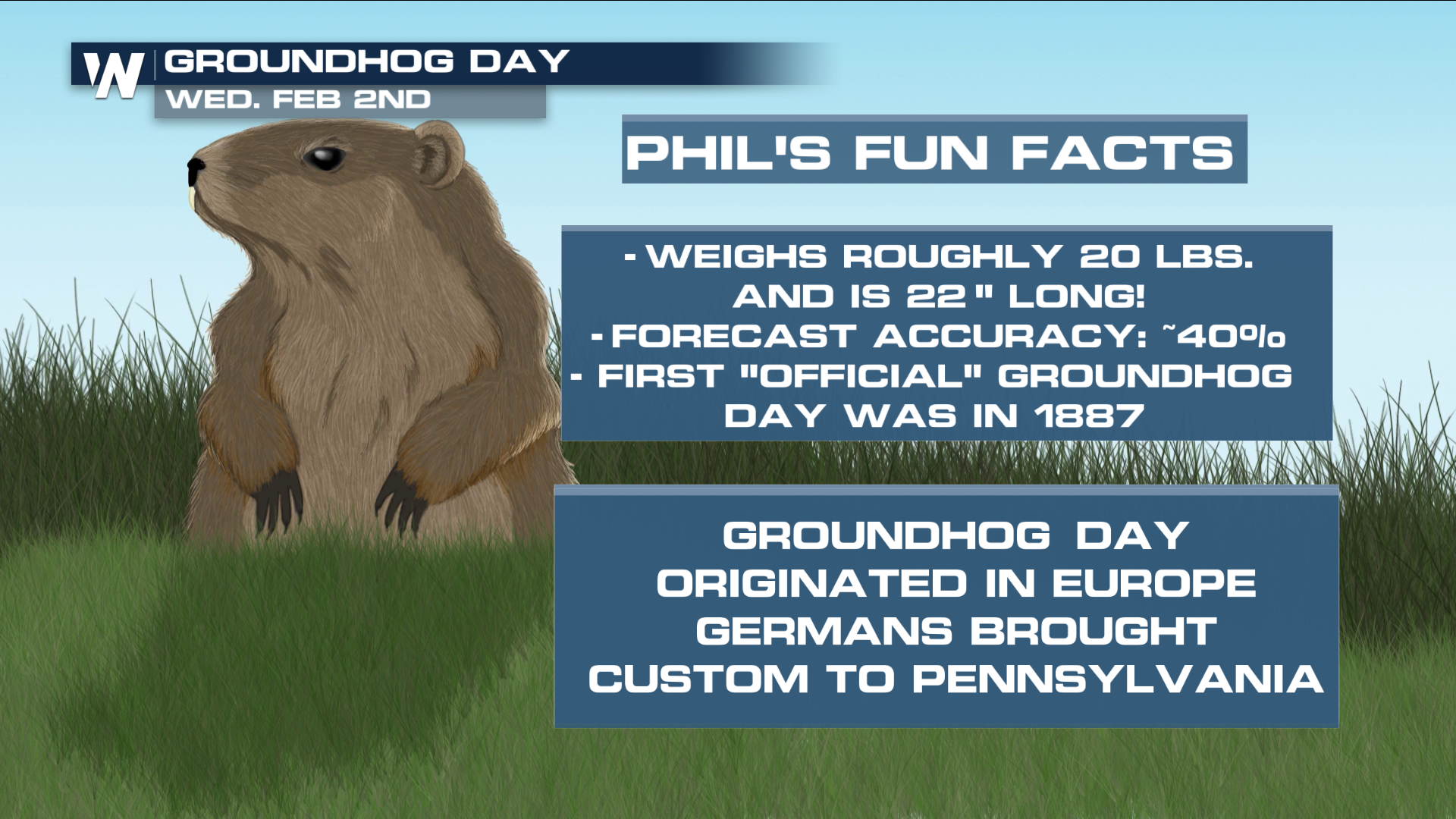 We know the odds are not in favor of Phil to predict the climate for the entire Country over the next 6 weeks, but it is fun to suspend disbelief and enjoy this time of the year. More updates on this and the major winter storm blanketing the Nation are all coming up on @WeatherNation