A strong upper-level system moving into the Pacific Northwest is bringing strong winds, heavy rain and mountain snow.  Areas in Washington, Oregon and Northern California could have rain chances that last through the upcoming weekend. Heavy snow will fall from the Cascades to the Rockies. Here is the very latest:
Alerts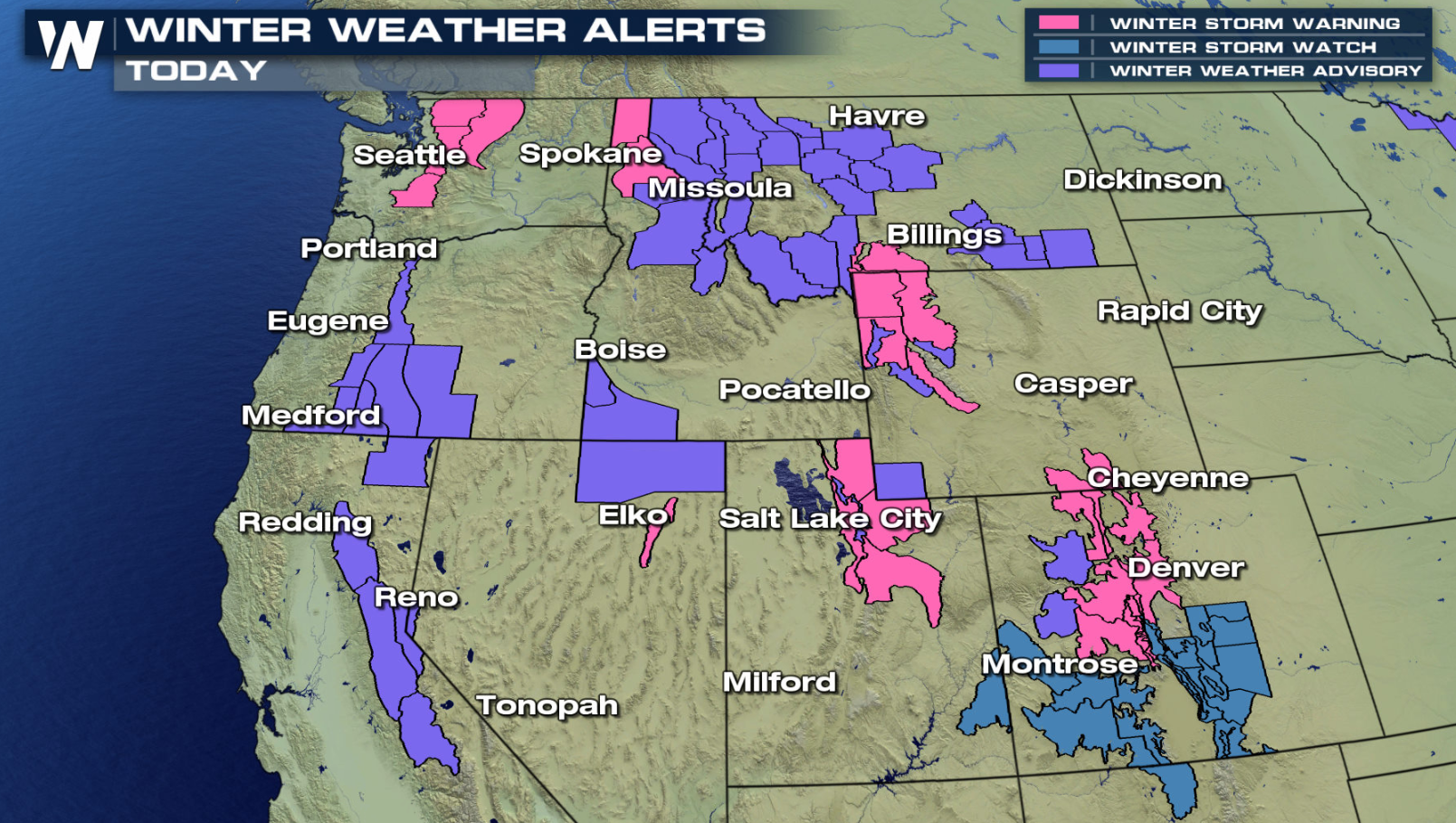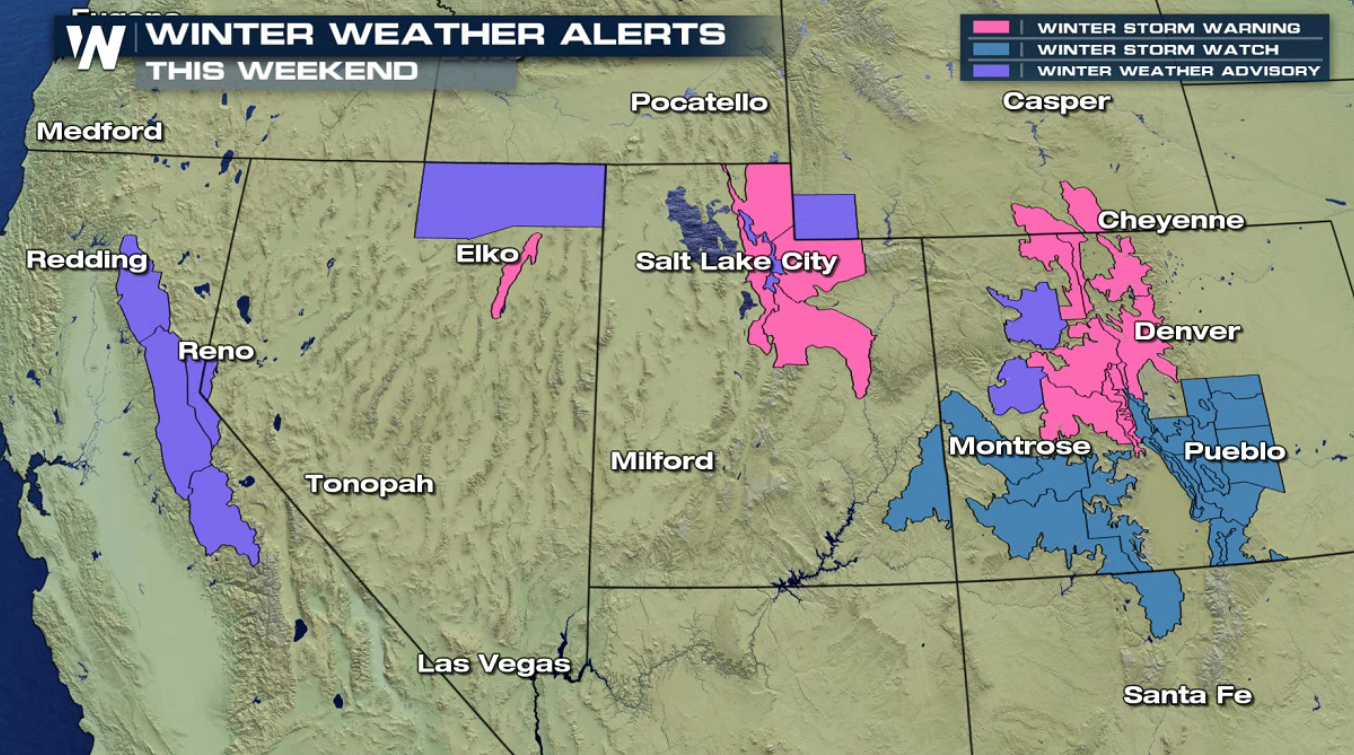 Additional energy aloft in the Gulf of Alaska and the northern Pacific will come together and move into the Northwest.  As moisture is pushed up into the cold air of the higher elevations, heavy snow will fall. Winter alerts extend from the Cascades to the Rockies.
Forecast
A weakening front is swinging through the Northwest today (Friday), producing showers from California to Washington.  There could be some isolated pockets of heavy rain, but the stronger energy will be arriving this weekend. Snow will be spread throughout the higher elevations.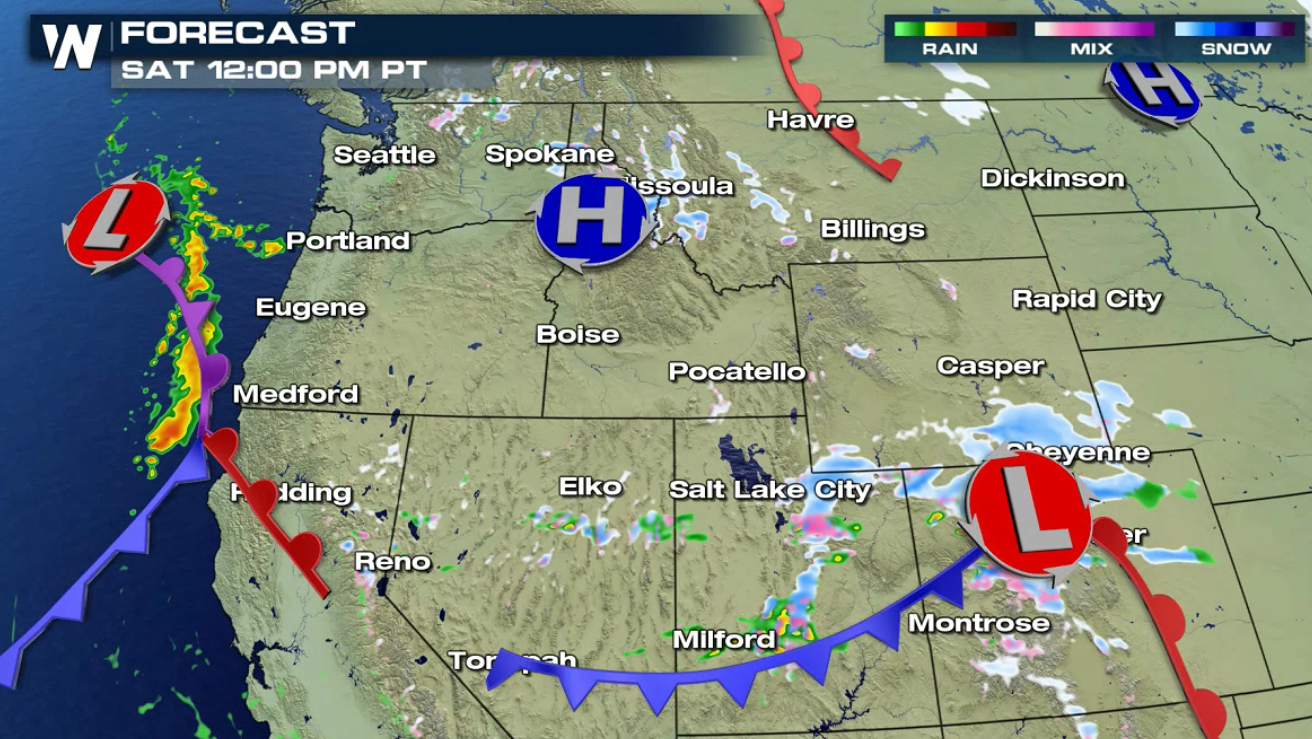 With the slow moving aspect of this storm system, the precipitation chances will last through this weekend. By later Sunday, rain and snow will become more scattered and not as widespread.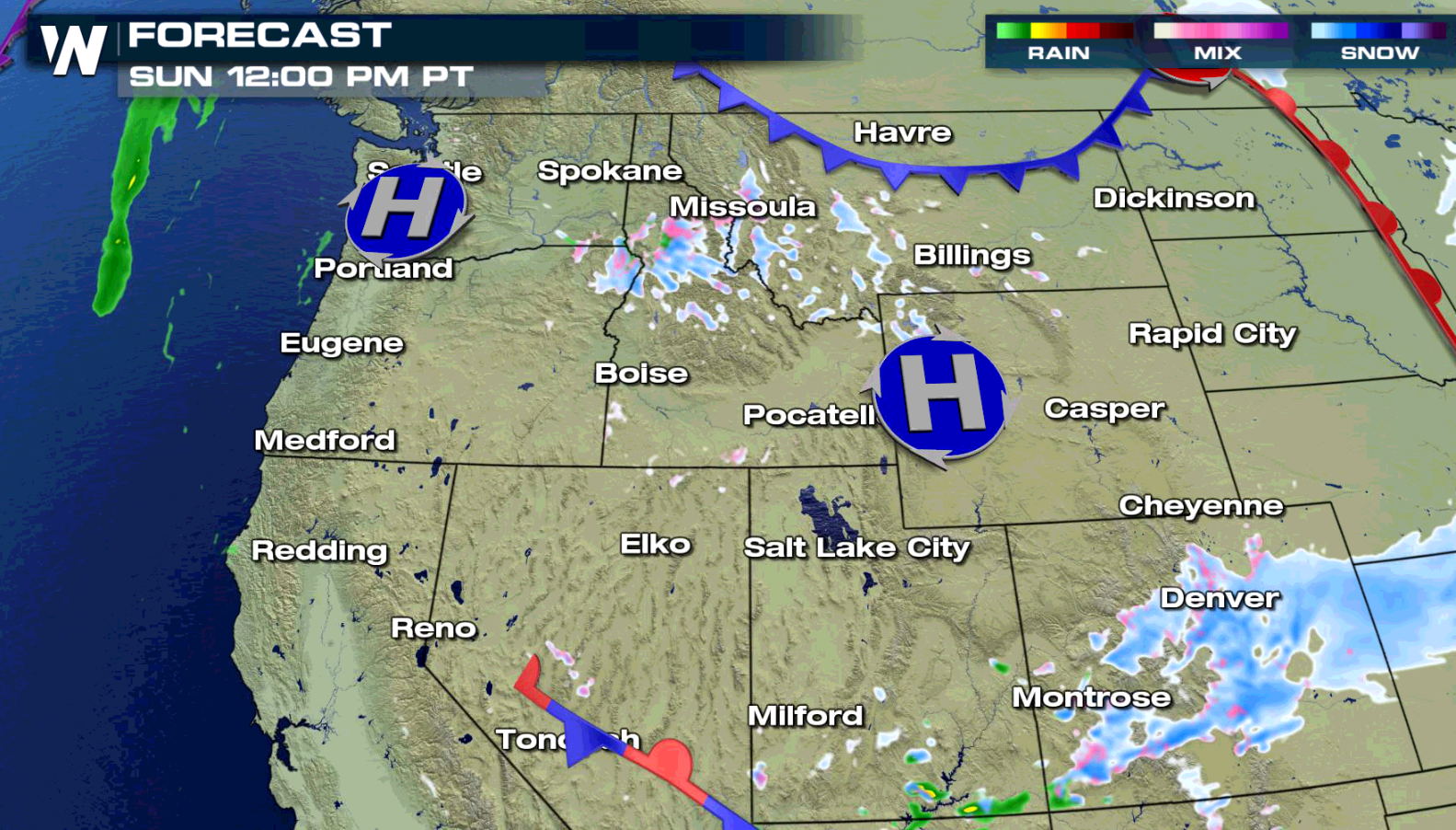 Snowfall and Rainfall Potential


Some high snowfall will be possible from the Cascades to the Rockies. The Wasatch and Rockies will see well over a foot of snow.
Wind Forecast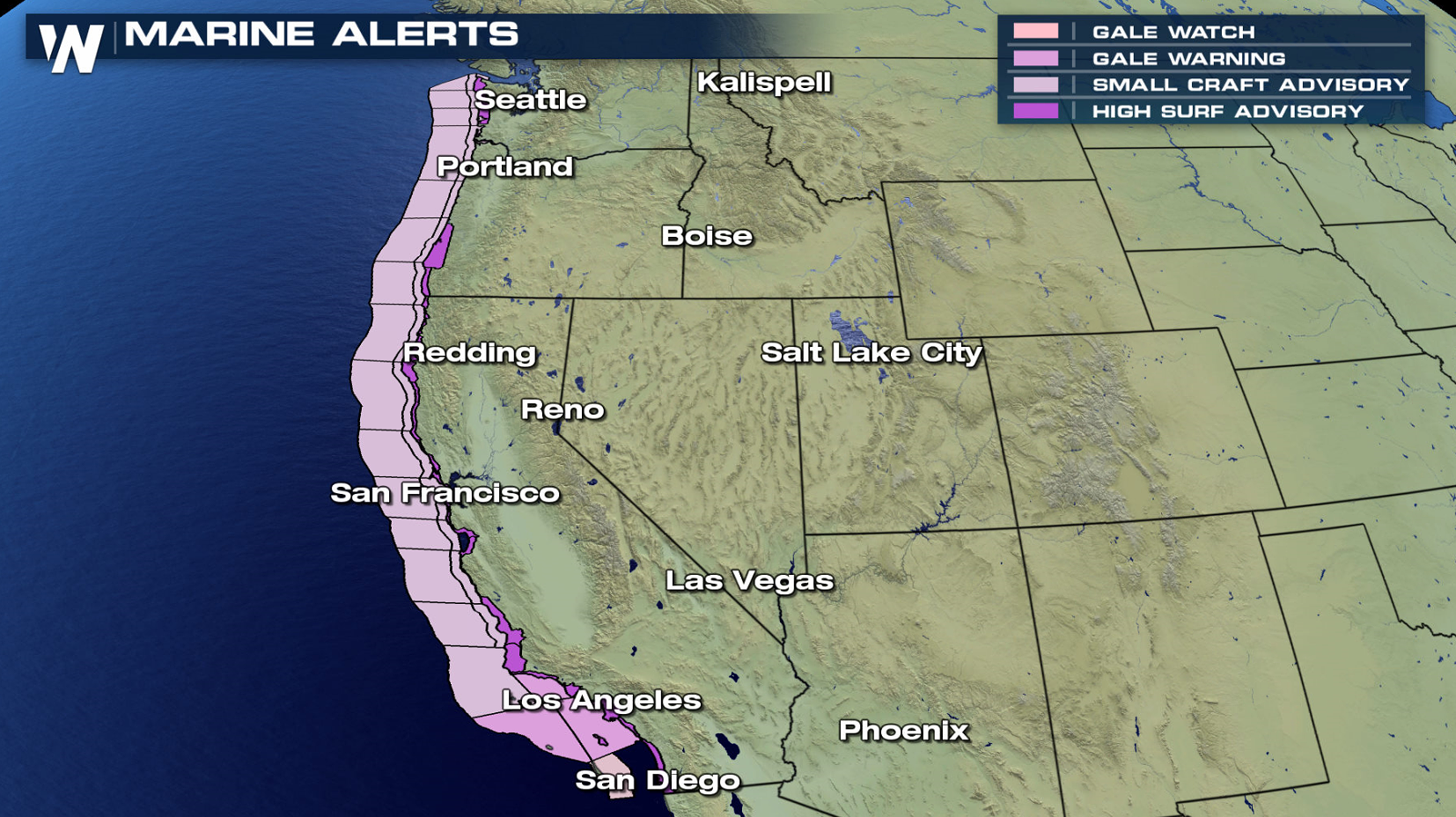 The other weather variable this setup will provide will be the strong winds.  The strongest winds will likely be over the open waters of the Pacific where wind speeds will range from 40 to 50 knots.  Areas along the coast of Washington and Oregon could have rough seas and dangerous surf.  Marine alerts and high surf advisories have been issued as the system approaches. As always, WeatherNation will keep you up to date with the very latest on this storm. System.  Curious how you can stream our 24/7 weather coverage? Just click on this link to see--->
WeatherNation Stream