A fast moving frontal system from originating from Alberta is expected to move across the northern tier of the Central United States from Friday into Sunday. This Alberta Clipper is expected to bring rain and snow to the region, with confidence increasing that at least light to moderate accumulations will occur.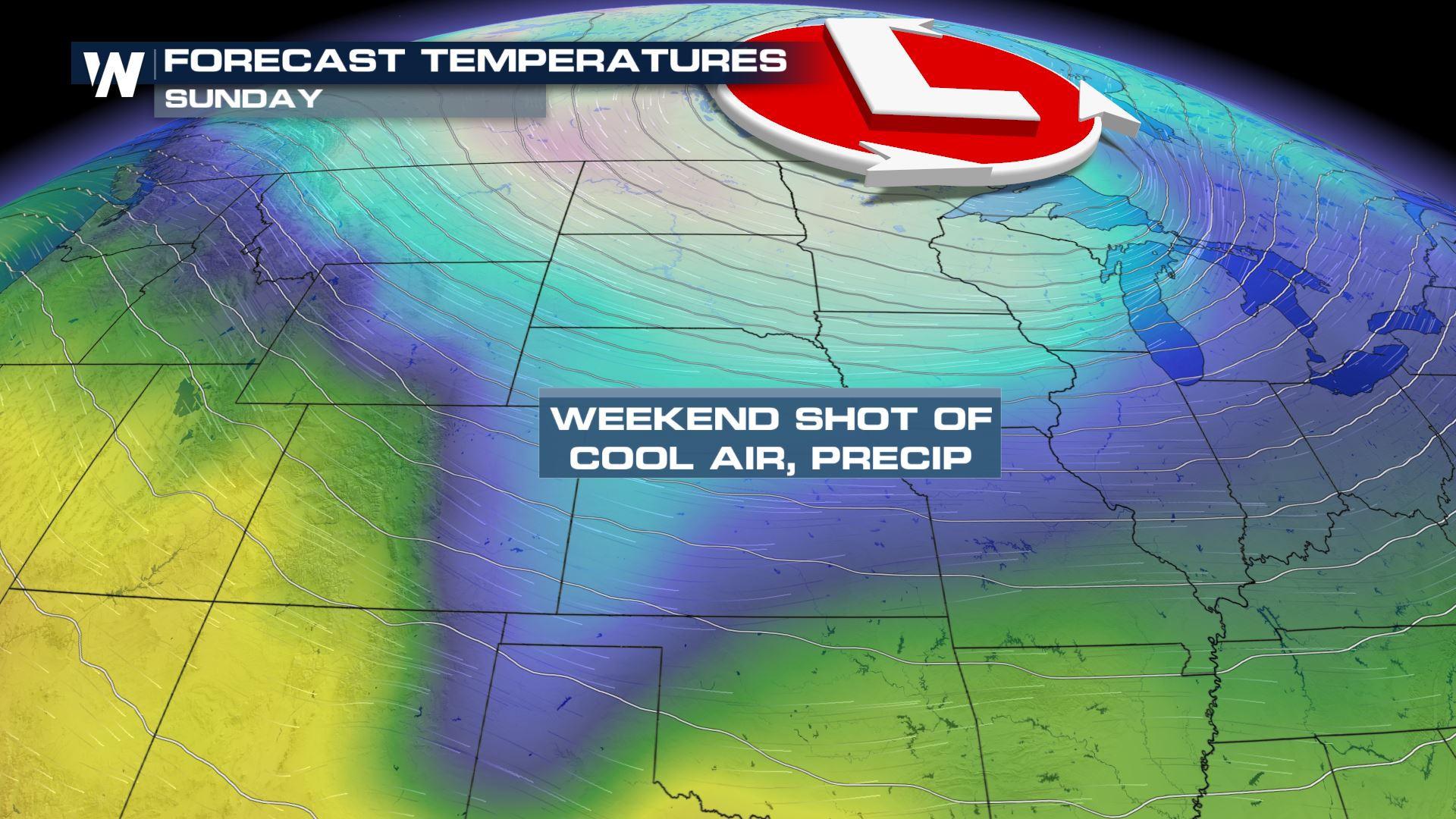 After an initial cold front lifts north and east of the region earlier in the week, a second system is expected to dive south into the Northwest by Friday morning. Rain and snow are expected to spread across Idaho and Montana before shifting east into the Northern Plains Friday afternoon.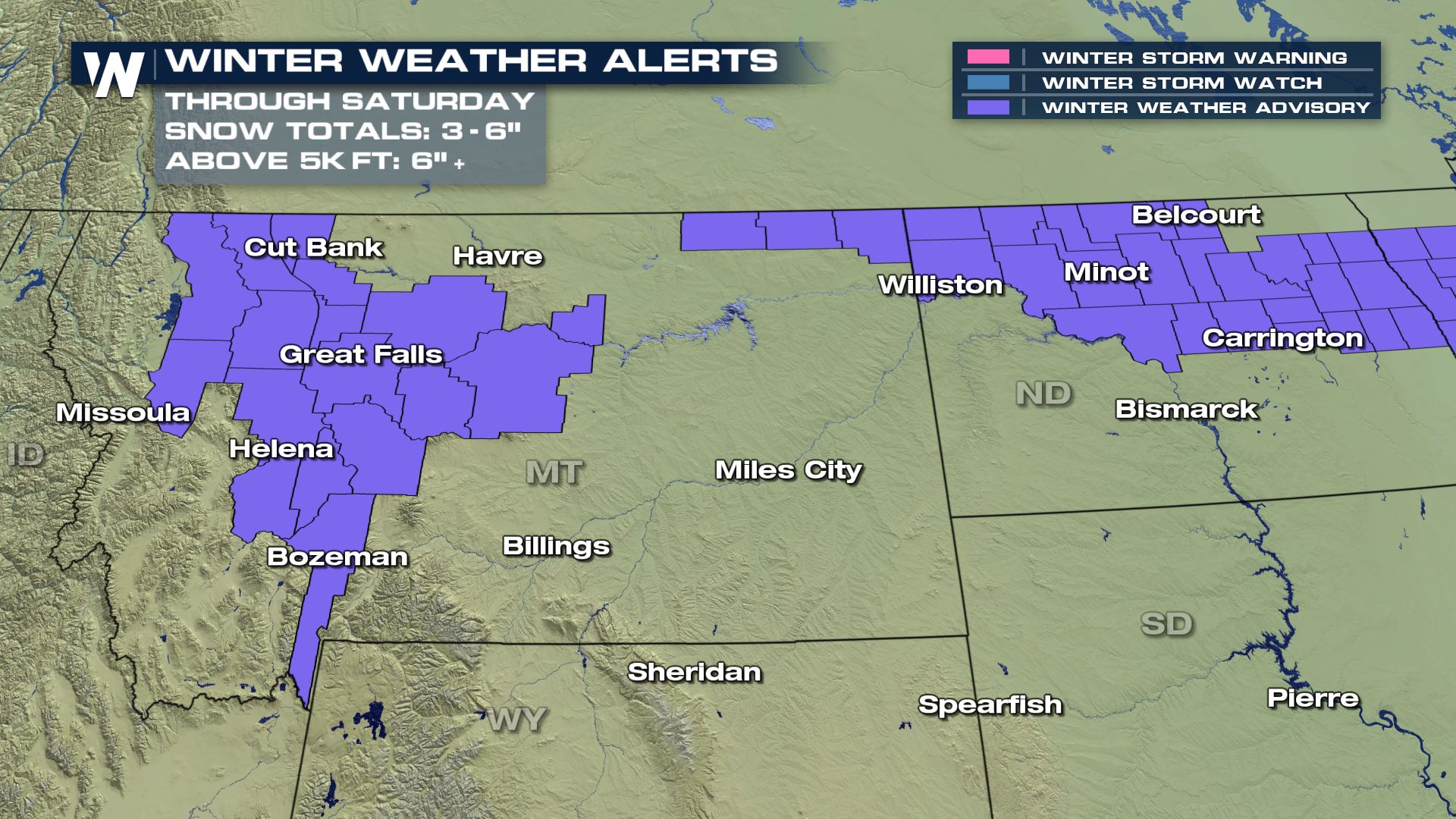 Winter Weather Advisories have been issued for portions of Western and Central Montana, as well as Northern North Dakota, that last through Saturday afternoon. Below 5000 feet, 3-6 inches of snow could accumulate, with more than six inches above 5000 feet. Isolated totals in North Dakota could also surpass 6 inches. Gusty winds will also accompany the frontal passage, with gusts up tp 70 mph.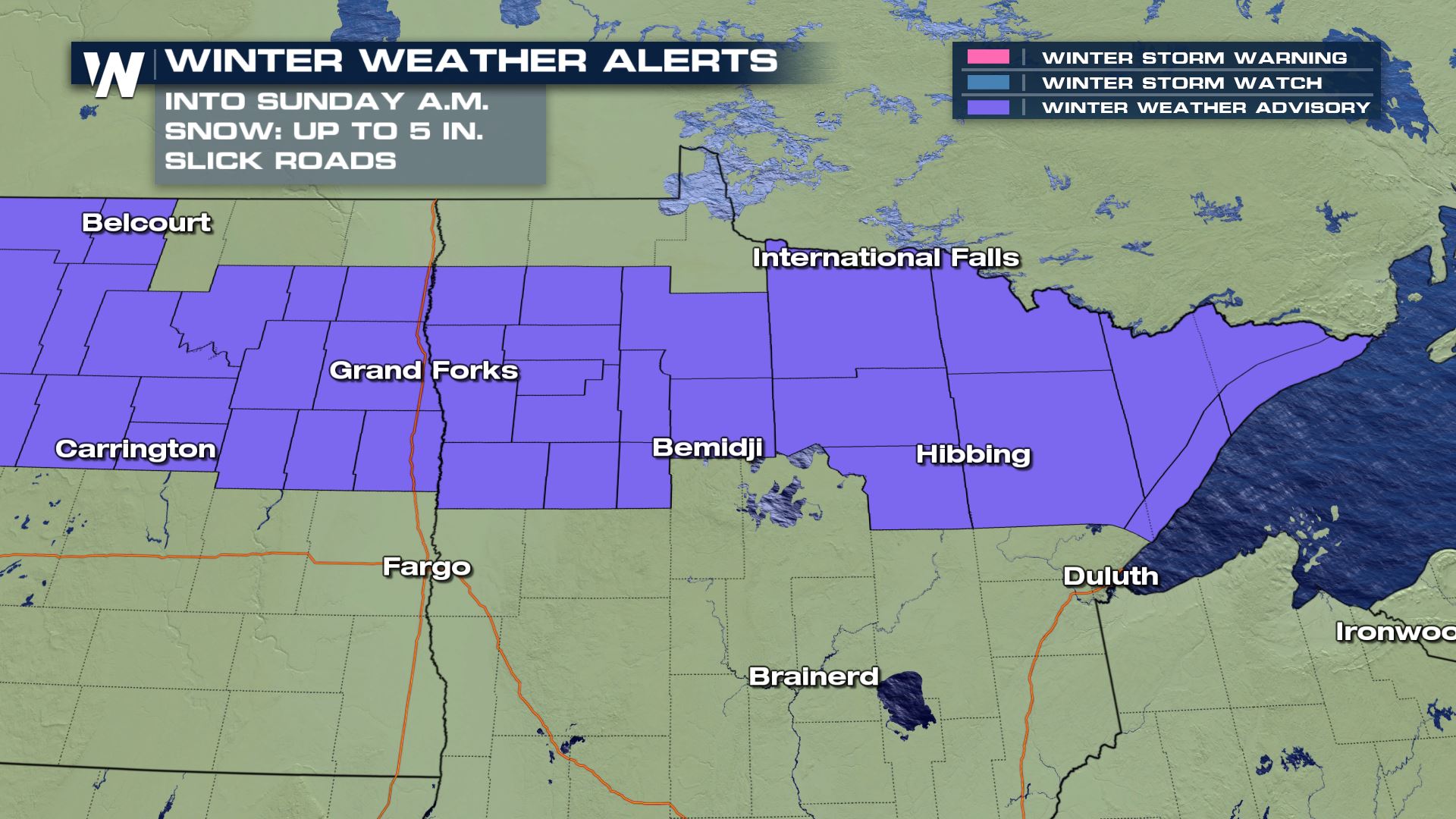 A winter weather advisory has also been issued across Northern Minnesota for the Saturday morning through Sunday morning timeframe. Accumulations between 3 - 5 inches are expected.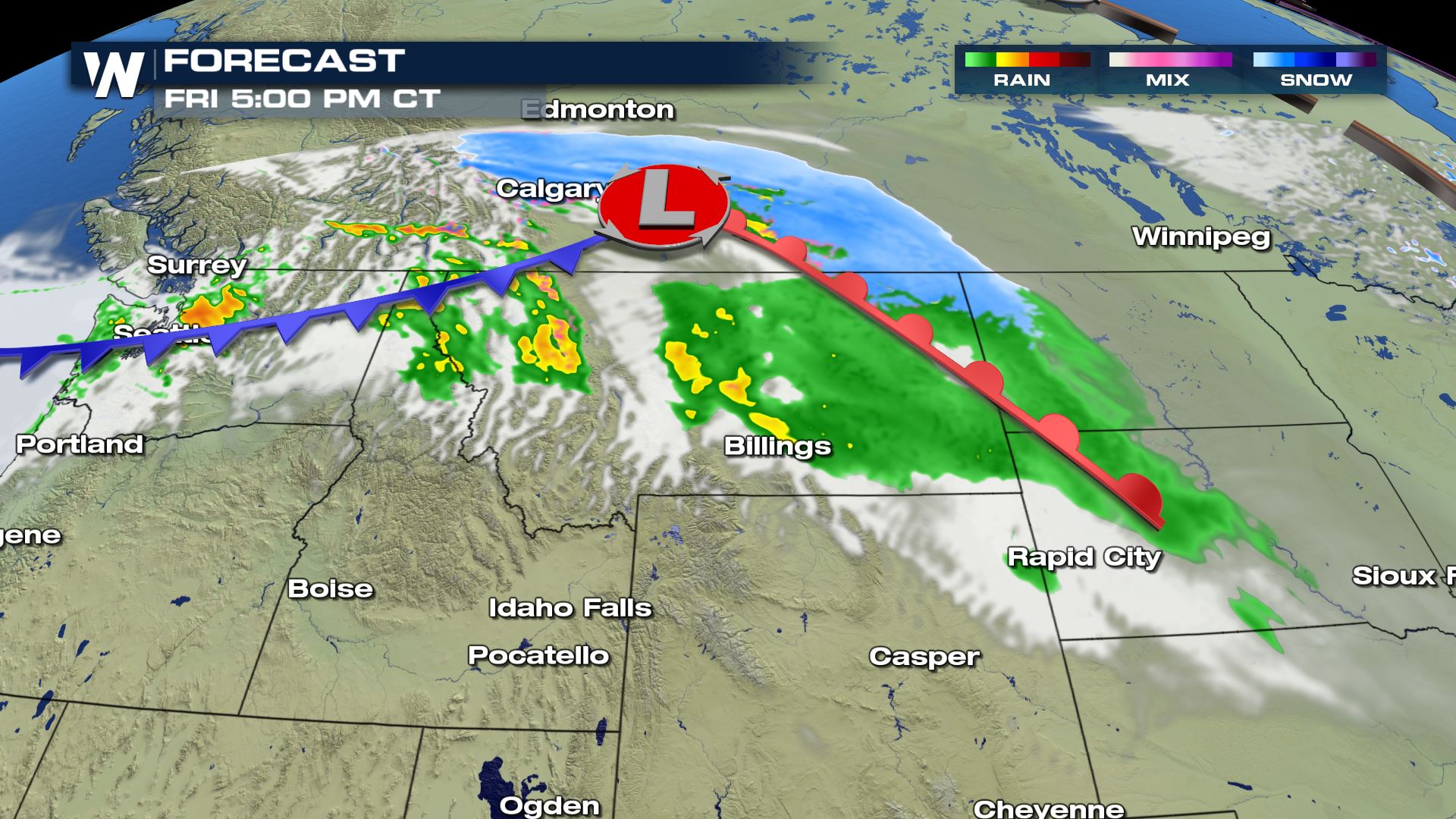 By Saturday morning, as the low moves from South Dakota into Minnesota and Iowa, the snow is expected to spread into Minnesota, Wisconsin, and the Upper Peninsula of Michigan. Trailing snow, heavy at times, will be possible behind the front in Montana and Wyoming.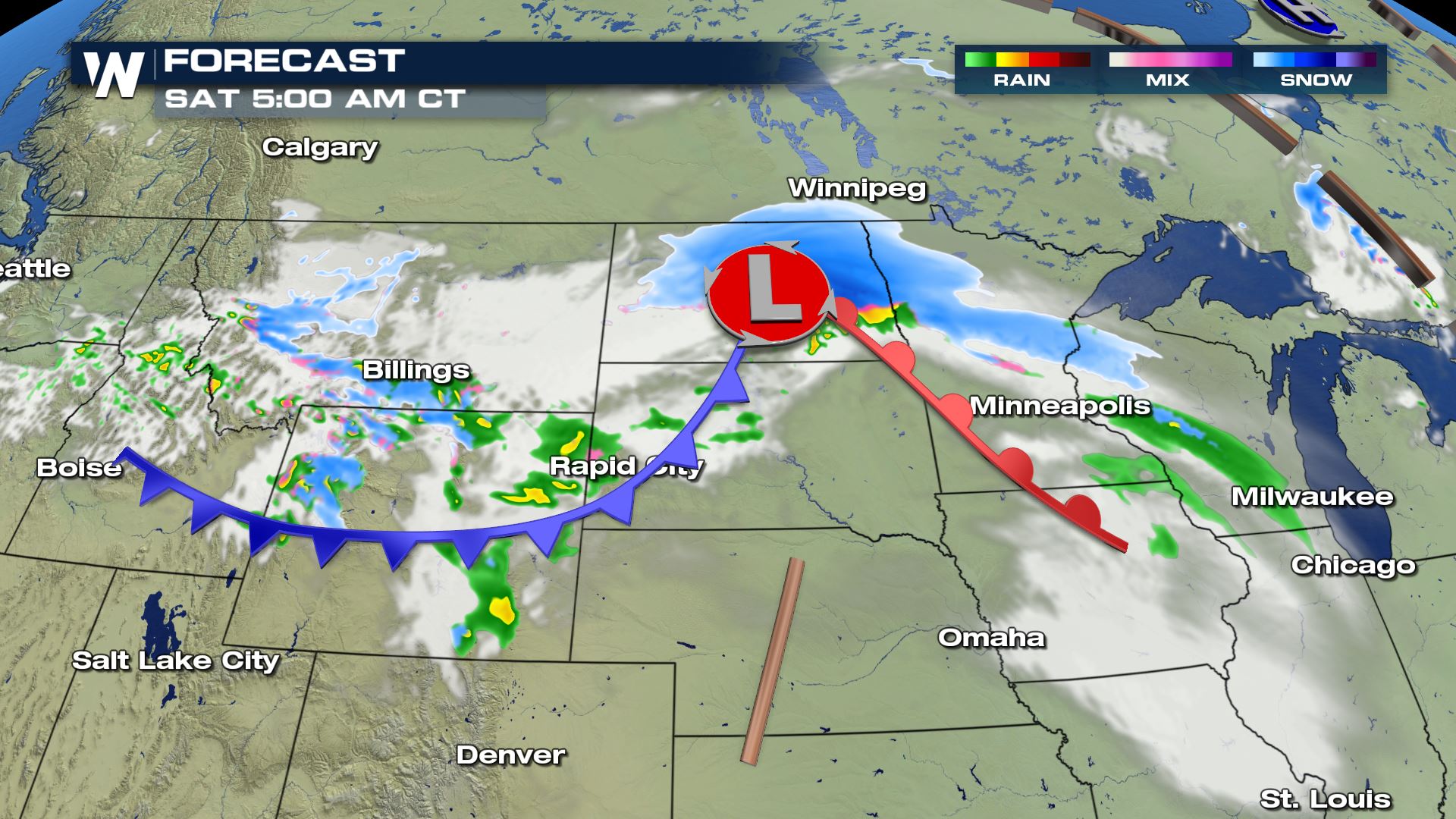 As the low pivots to the north toward Lake Superior Saturday afternoon, additional snow could wrap around the low and spread east through early Sunday.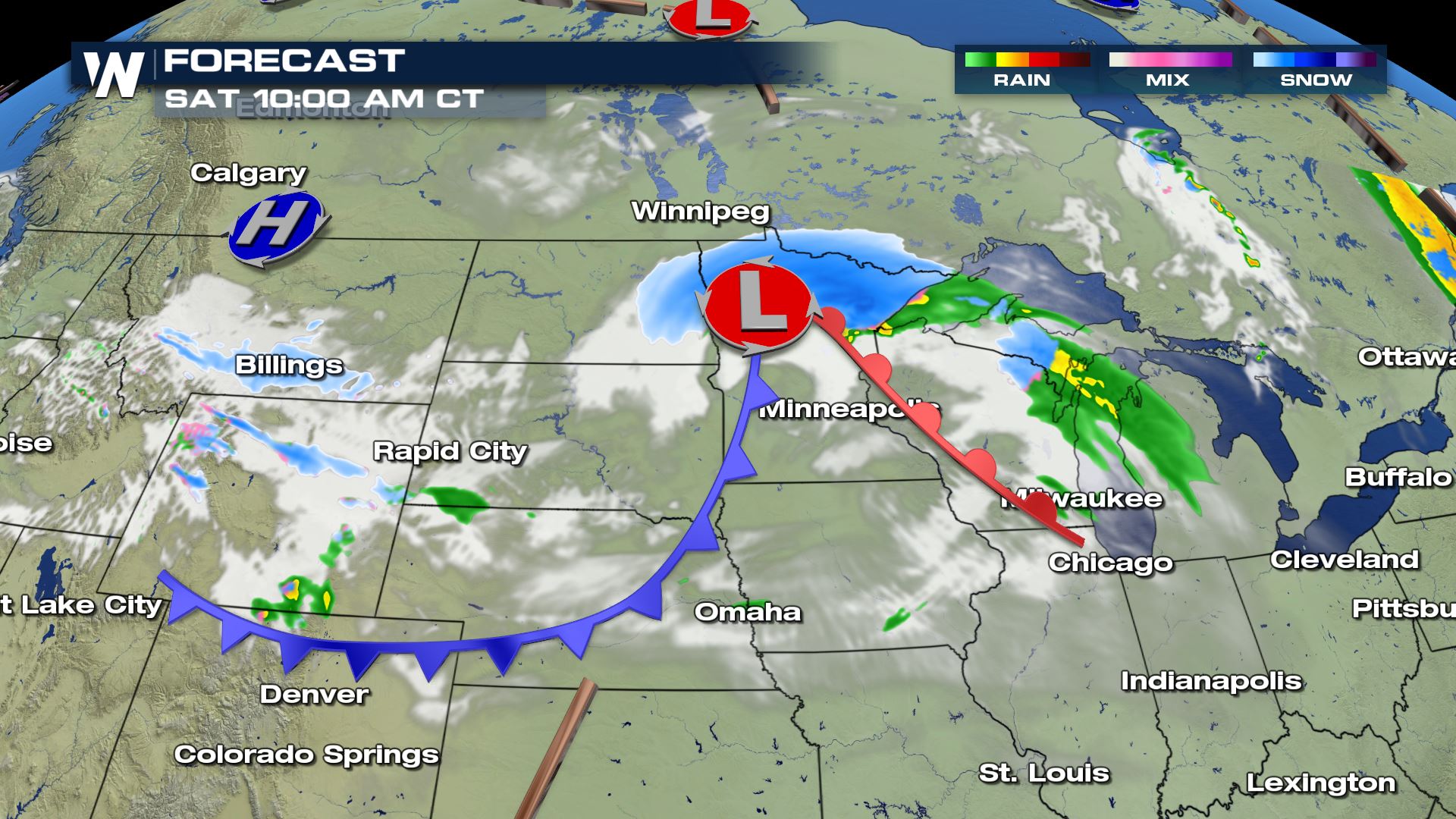 Additional snow showers could follow the low into Sunday afternoon, though the trailing snow is expected to be scattered and light, with little accumulation possible. Snow totals are expected to range from a dusting to up to six inches in some locations, though confidence is currently low on exactly where and how much will be able to accumulate. Model differences should be resolved in the days ahead to help fine-tune these forecast details, although mild ground temperatures may limit how much snow is able to stick. Either way, through this region from Friday through early Sunday may be impacted by the wintry precipitation.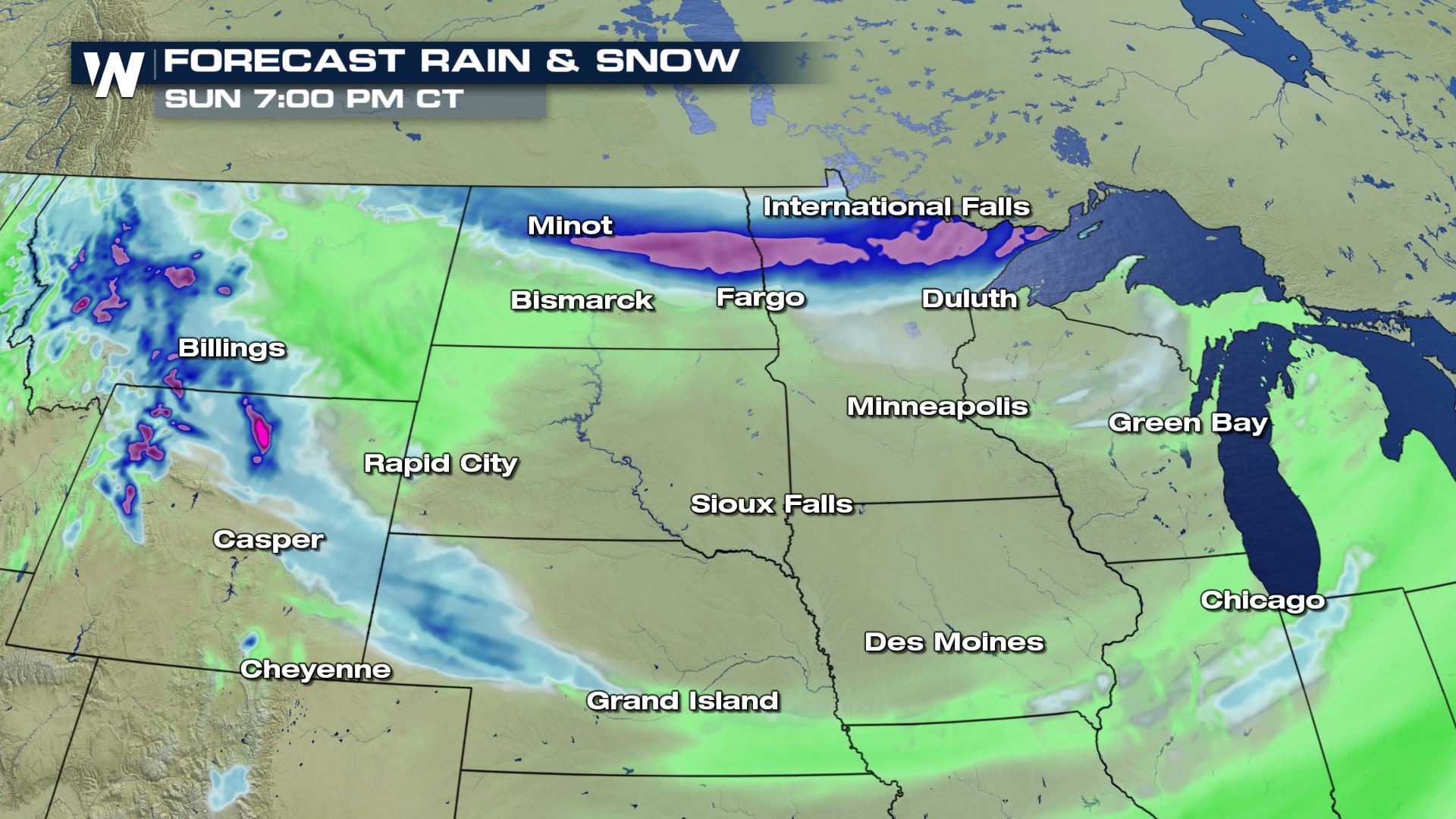 If the snow is able to accumulate, it could be the first measurable snowfall of the season for many across the Northern Plains and Upper-Midwest. The average first measurable snowfall of the year in Bismark is October 28th. In Duluth, the average is October 24th, and in Minneapolis, the average date is November 4th, though the average date for an inch of snow is November 18th.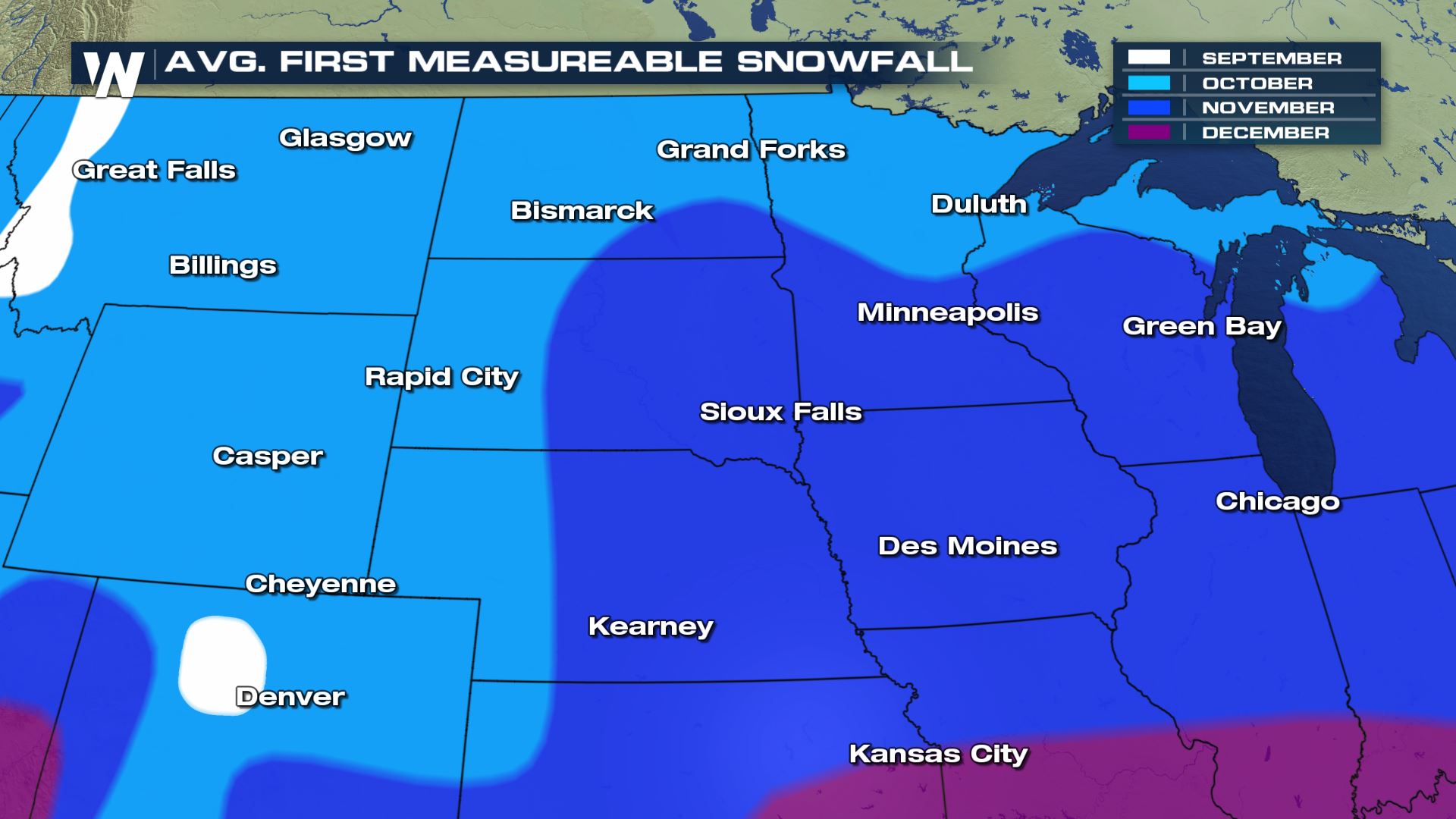 This page will be updated as additional data becomes available and the forecast is adjusted. Stay with WeatherNation on air and online for the latest.