On Friday, July 9 numerous *daily* record high temperatures were smashed across the western United States. However, there were a couple of other noteworthy records that were established. One of those was on Colorado's Western Slope where Grand Junction reached its hottest temperature ever recorded.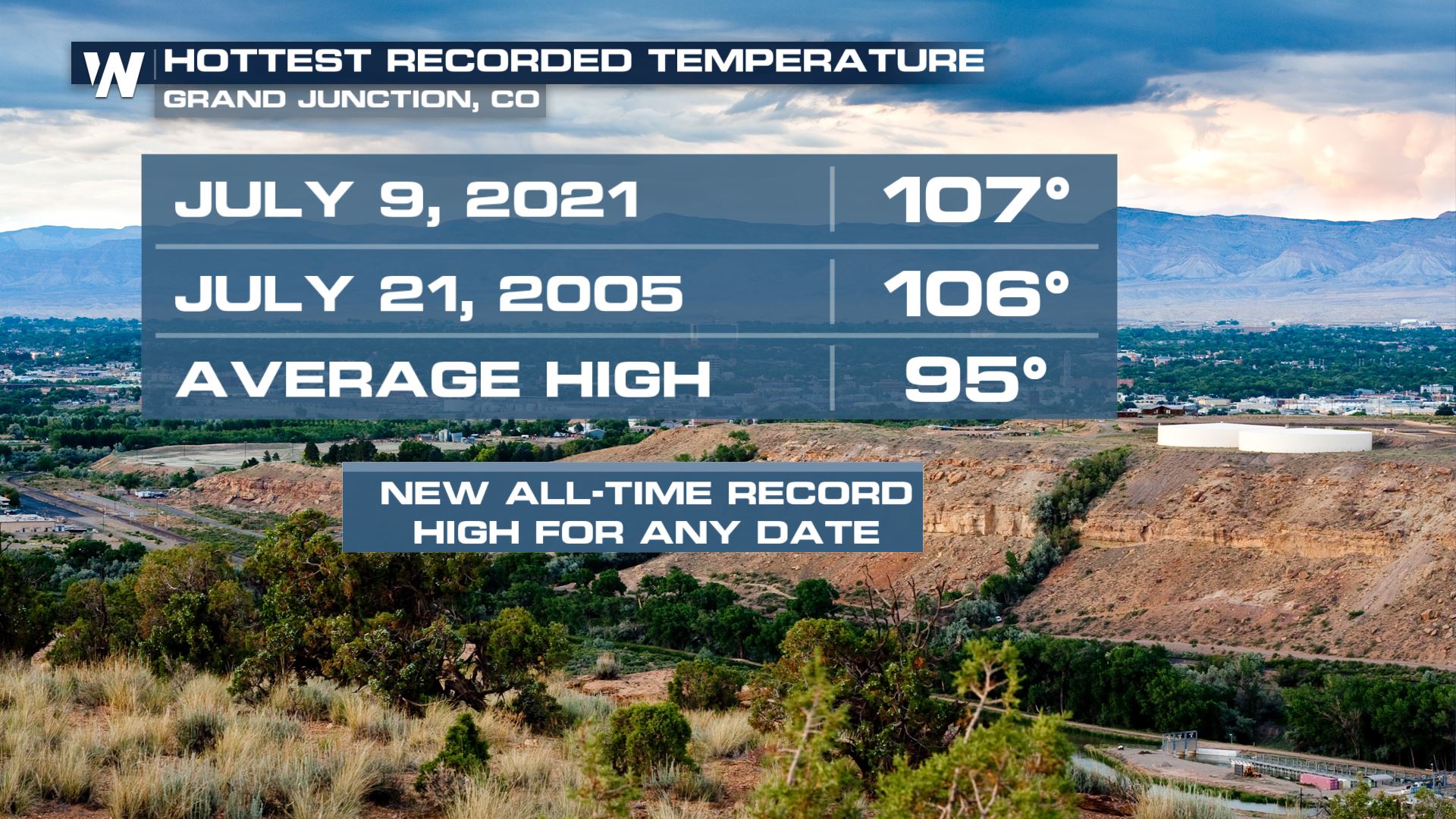 Weather records date back to the 1890's for the Grand Junction area and the average high temperature this time of the year is 95 degrees. On Friday, Grand Junction hit 107 degrees which makes it the hottest temperature of *any* calendar date for the city. Take a look at Death Valley, California.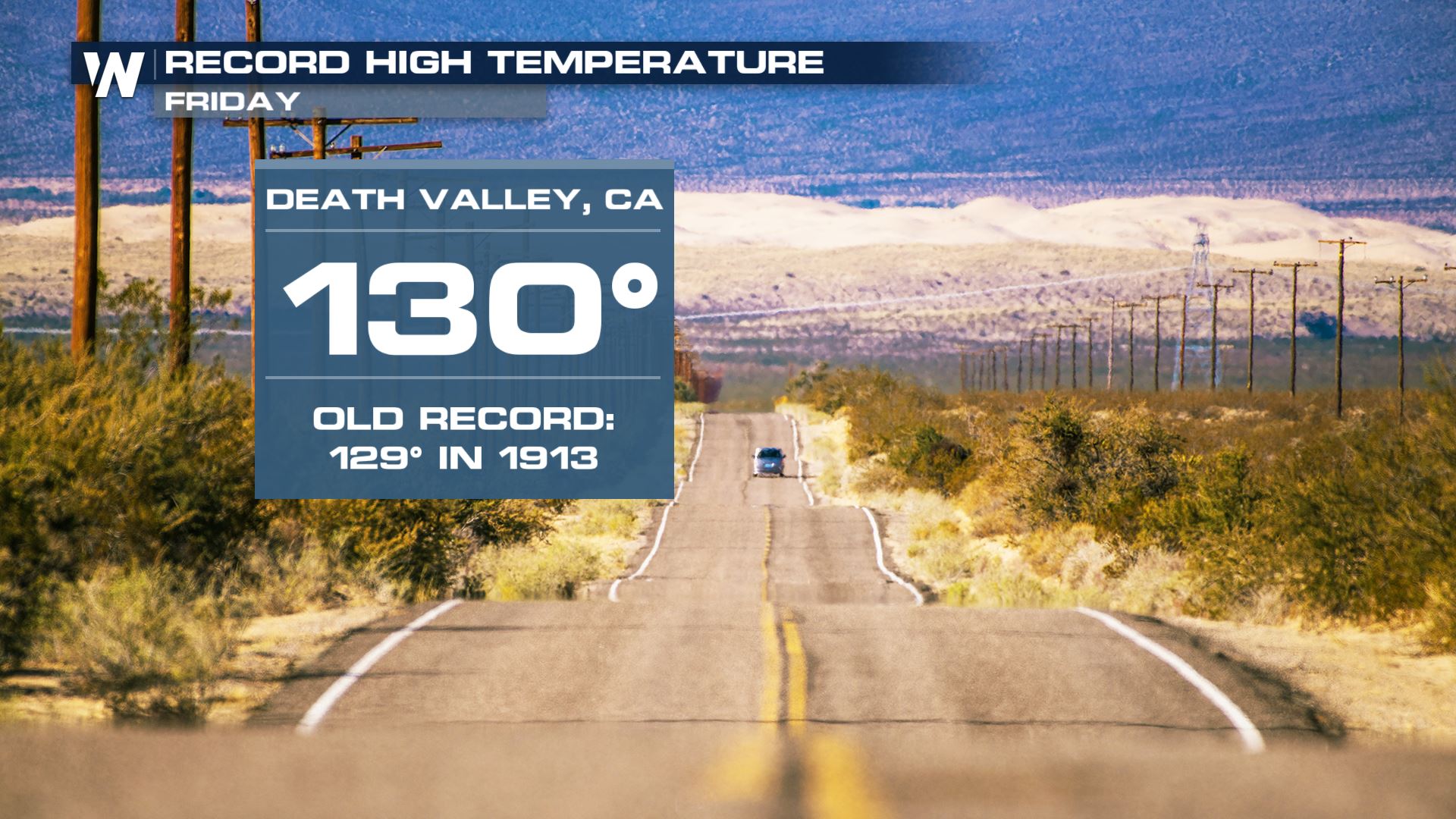 Furnace Creek inside Death Valley National Park reached 130 degrees on Friday! That's just shy of the all-time hottest temperature ever recorded of 134F. Death Valley will be perilously close to that mark this weekend. https://youtu.be/EsfgXSJcp_8 What happens in Vegas apparently doesn't stay in Vegas.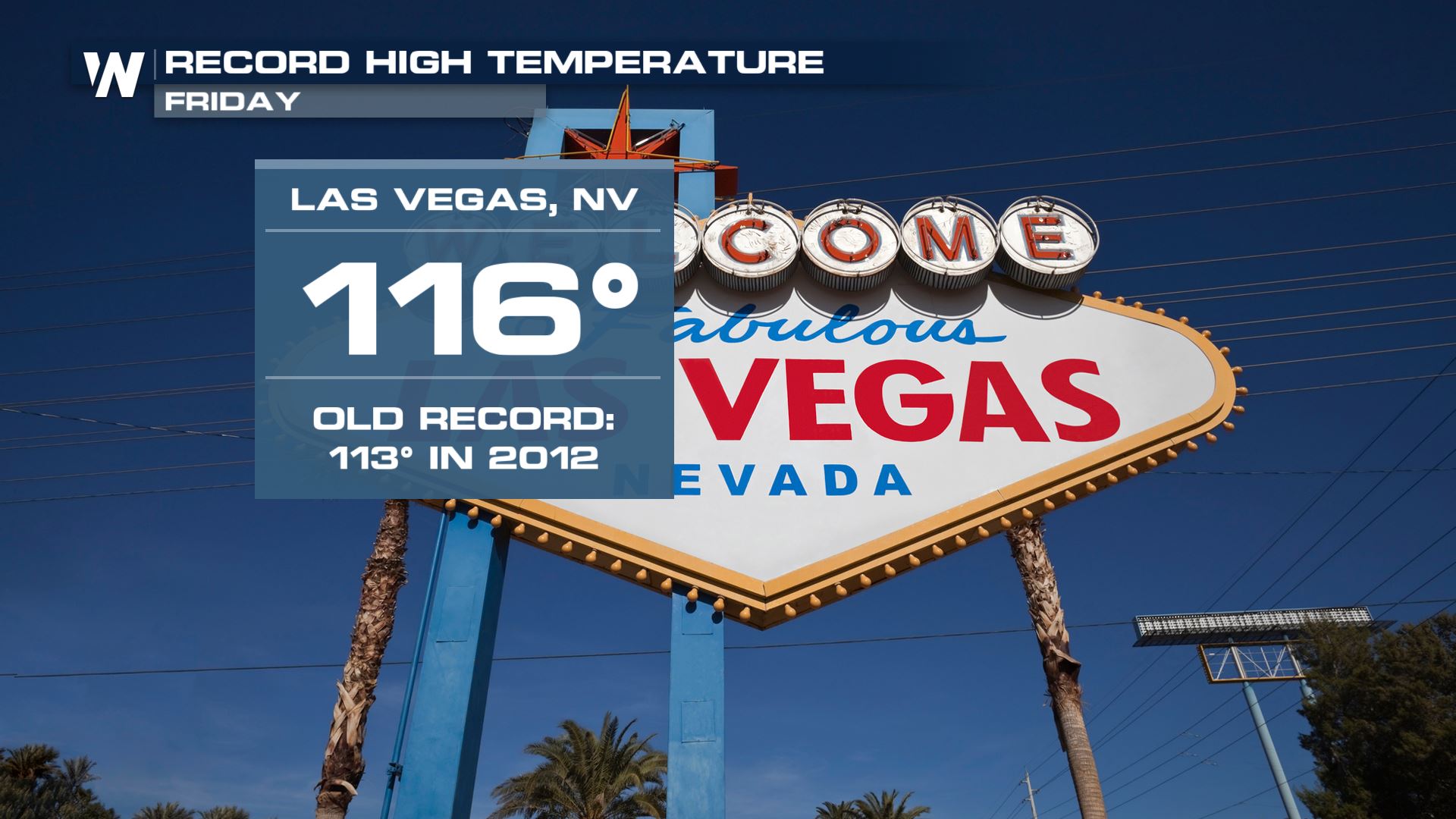 Vegas didn't keep the record heat just in Sin City and on The Strip Friday. It was pronounced all across the western United States. Nonetheless Las Vegas will still be near record territory this weekend.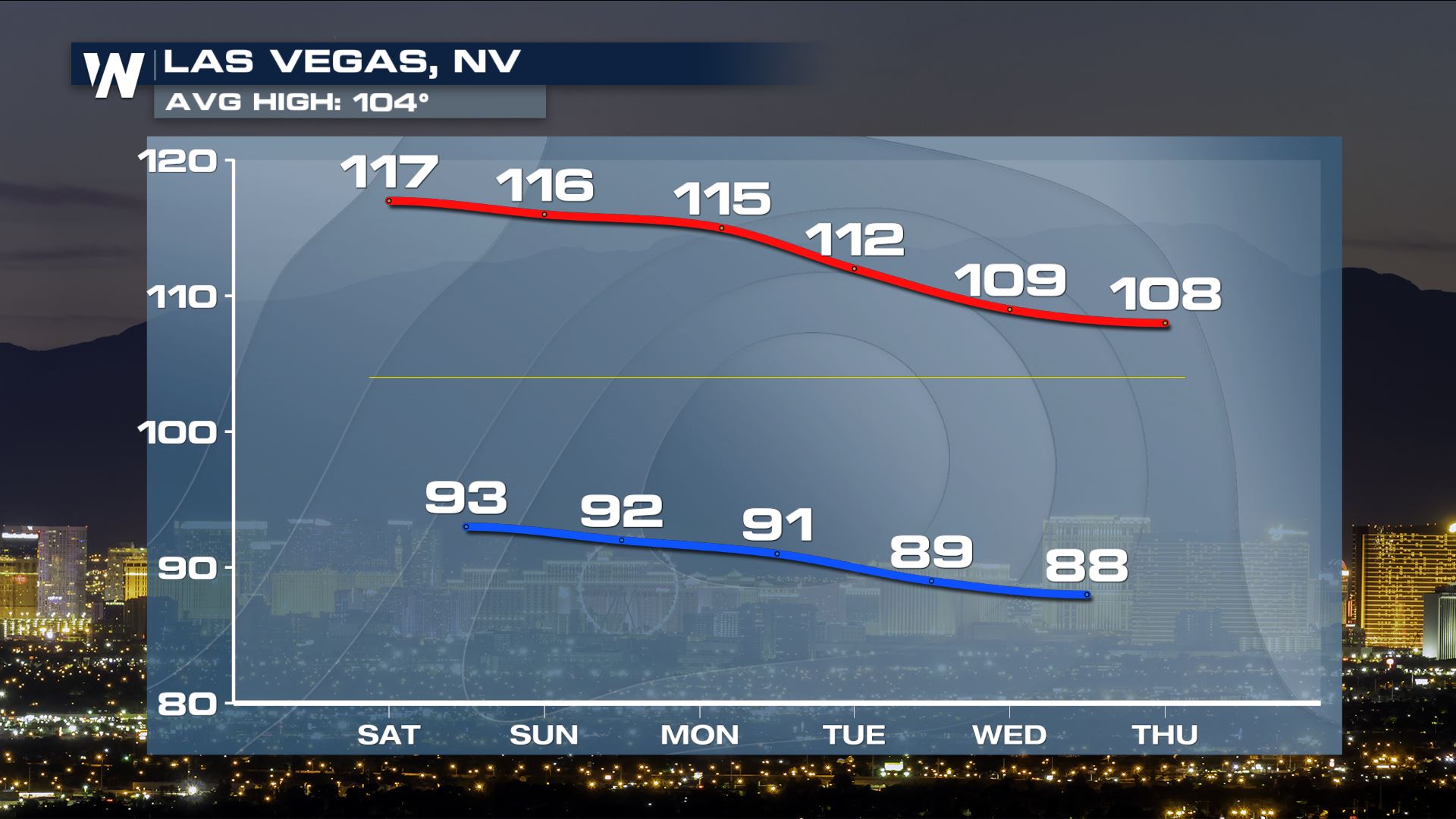 Heat continues across the West with a strong ridge of high pressure dominating the weather over the region. More daily record highs will likely be tied or broken.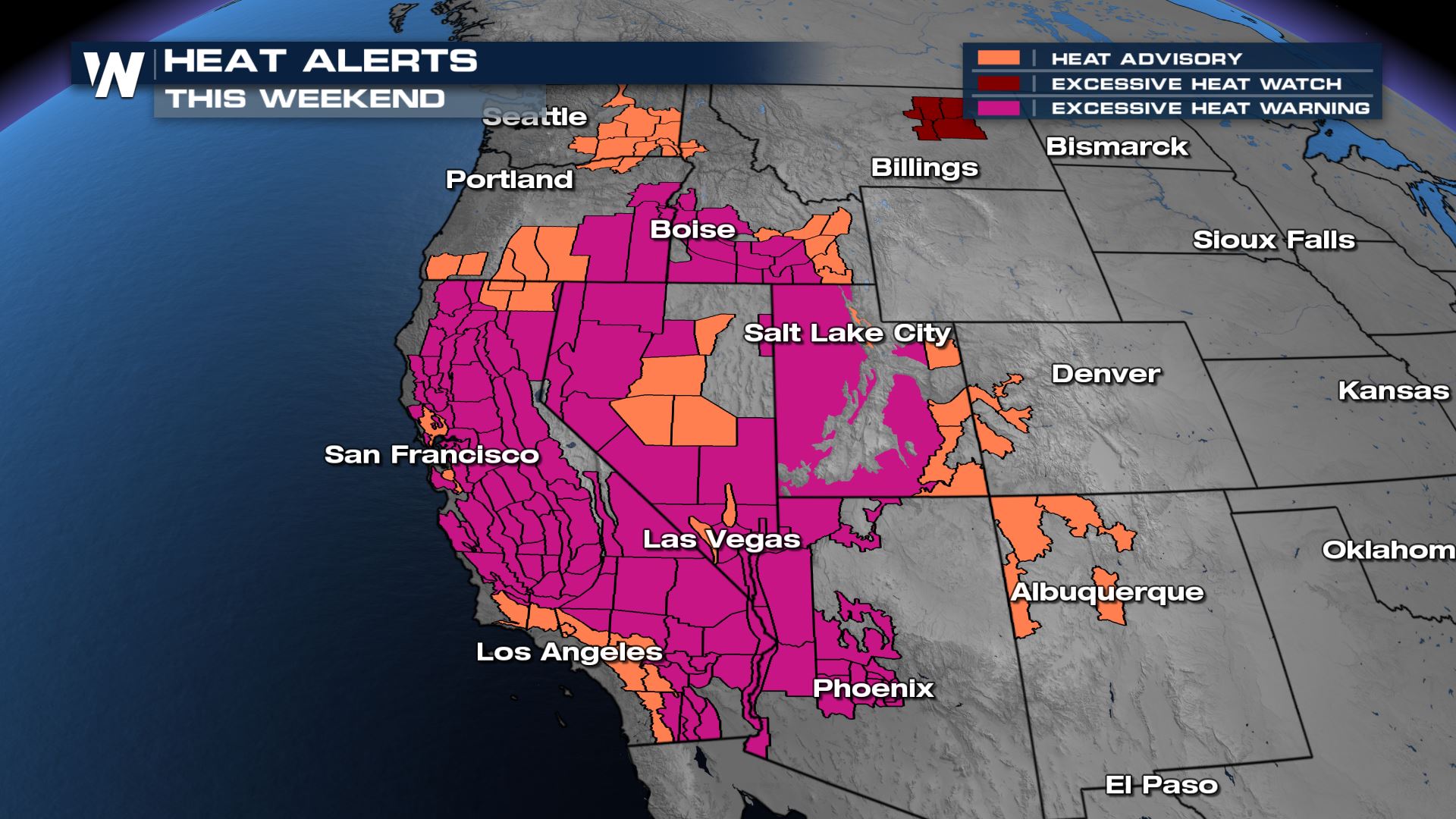 Heat alerts remain in effect from Washington to the Four Corners and Mexican Border as the strong ridge of high pressure builds into the Southwest. Temperatures will be in the mid and upper 90s with the deserts and valleys reaching into the triple digits through the weekend. Temperatures will stay 5° to 15° above average into this weekend for the Pacific Northwest. Be sure to take breaks from the heat and stay hydrated.
Fire Danger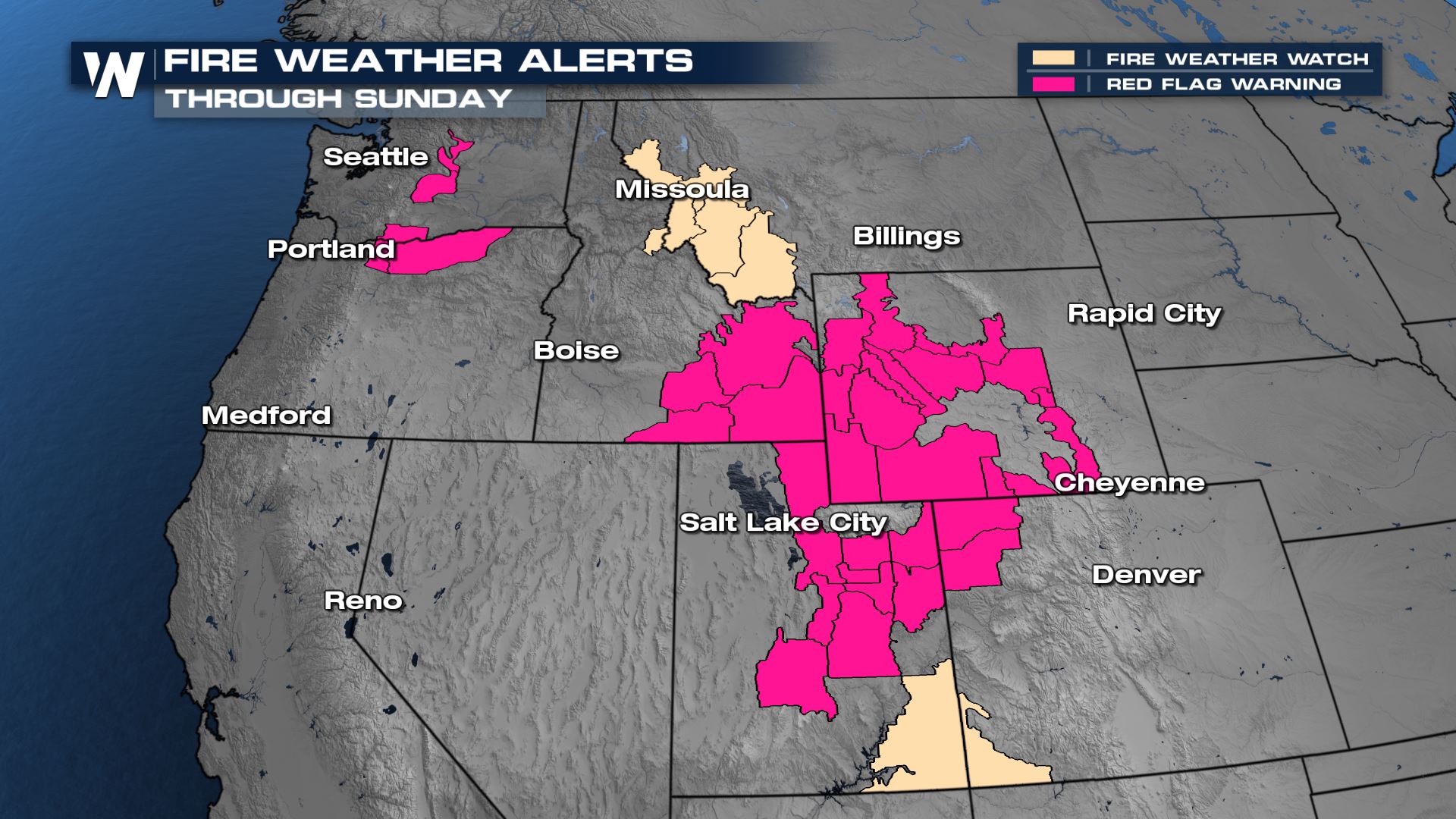 There are fire alerts in place with dry thunderstorms potentially sparking new wildfires. Wind gusts of 40 to 45 mph coupled with low humidity levels of 10% to 20% contribute to the fire threat. Please check burn bans as fire danger is expected to continue through the weekend.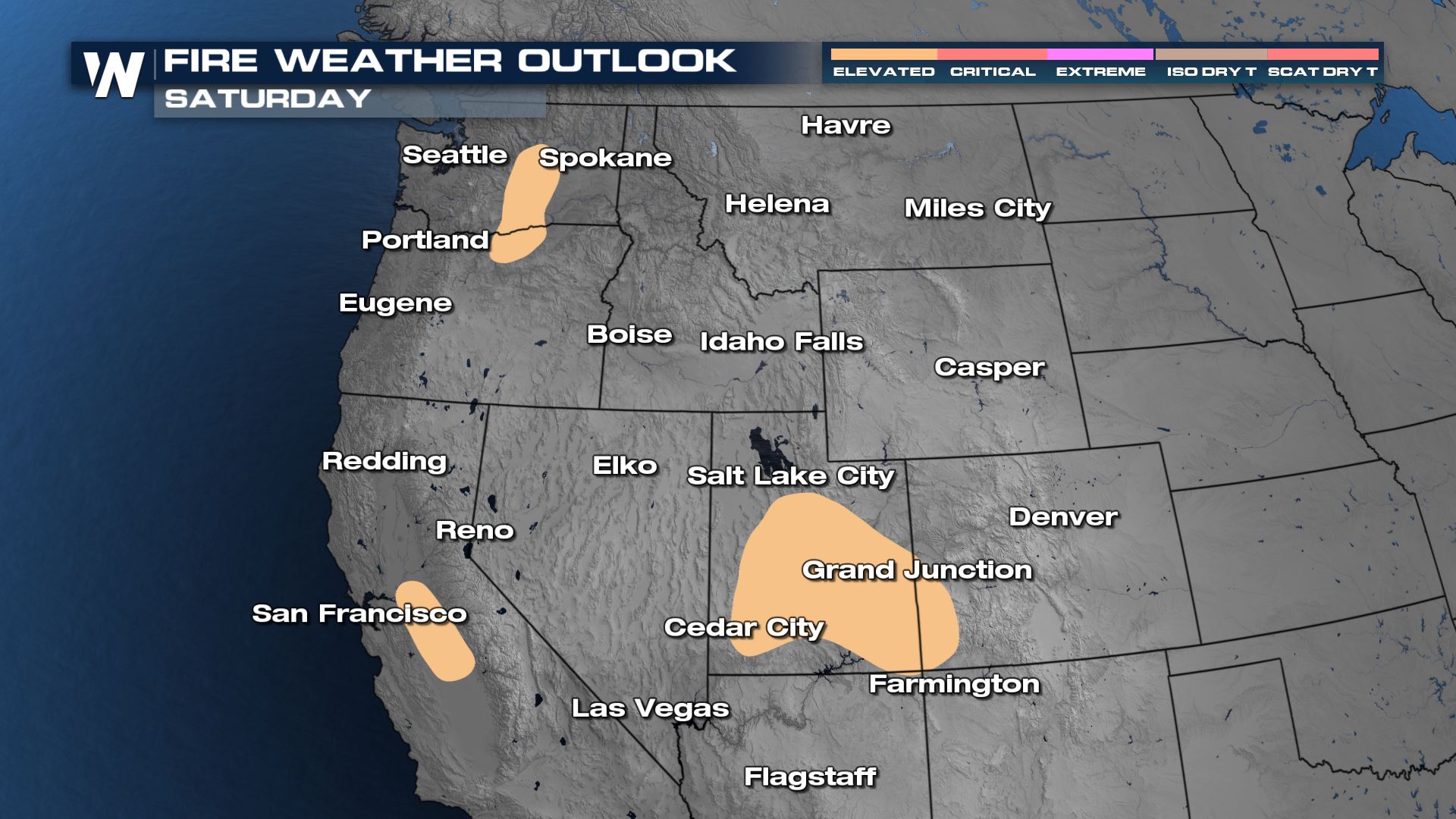 For more on the west & central heat, tune to WeatherNation for your top weather headlines and your regional forecasts :30 and :50 after the hour!