The Waccamaw River in South Carolina has experienced record water levels more than two weeks after Hurricane Florence impacted the Carolina's. While the water levels are still high, the river continues to recede. The latest river level for the Waccamaw River Near Conway, South Carolina was 17.28 feet at 10:15 AM EDT Wednesday, which is still above major flood stage.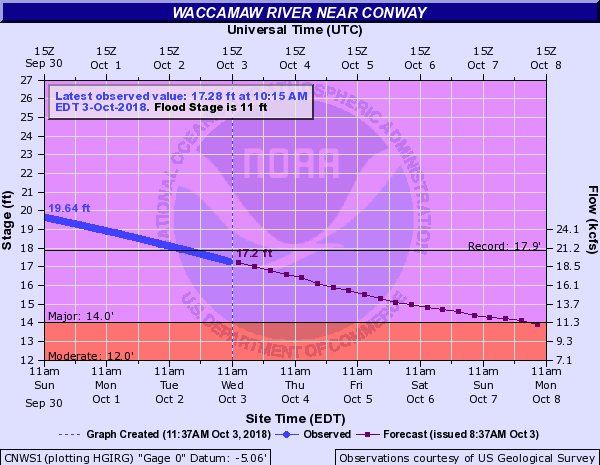 Source: National Weather Service By Monday, the river level near Conway is
forecast
to drop below major flood stage and continue to fall. This is great news for the people and communities near the river as they continue to recover from the storm and intense flooding that followed. For WeatherNation, I am Meteorologist Marcus Walter.