Here we go again!  After an
extremely cold start to the week
, another round of arctic air is on the horizon.  Temperatures across the eastern United States will take a tumble starting midweek in the Dakotas and Minnesota, eventually expanding south and east into the weekend. In the short term, however, Tuesday morning will still be chilly across the Great Lakes and Northeast.  Low temperatures will be in the single digits and below zero to start the day.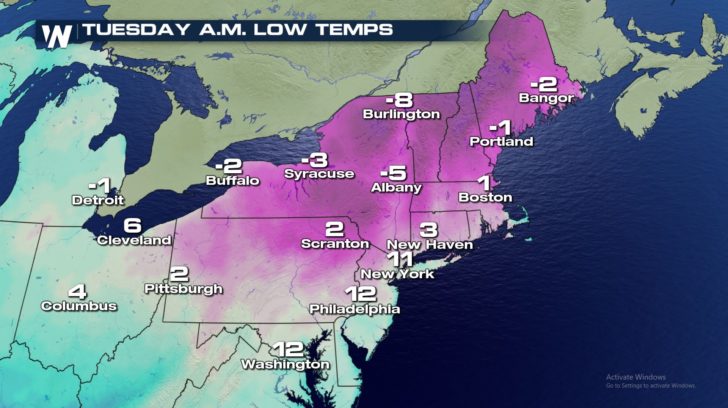 With brisk winds, wind chill values will dip between
10 and 40 degrees below zero
early Tuesday.  Wind Chill Advisories and Wind Chill Warnings are in place from Ohio to Maine.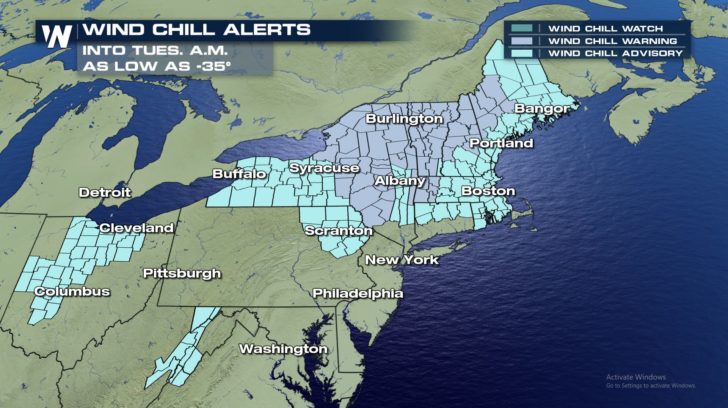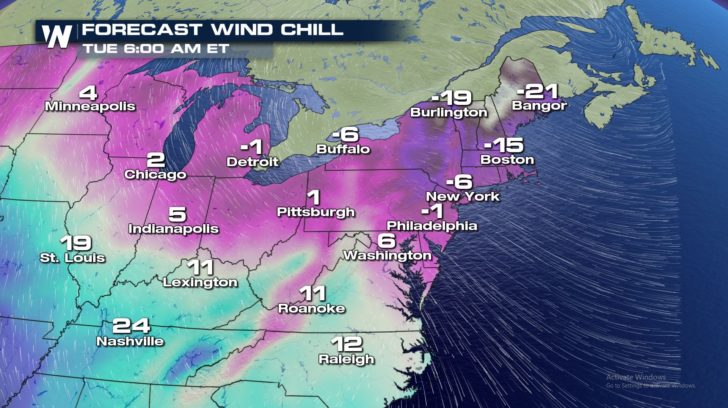 The next push of arctic air will keep high temperatures in the single digits and teens across the Midwest by Thursday and Friday.  Temperatures will plummet in the Northeast by the weekend.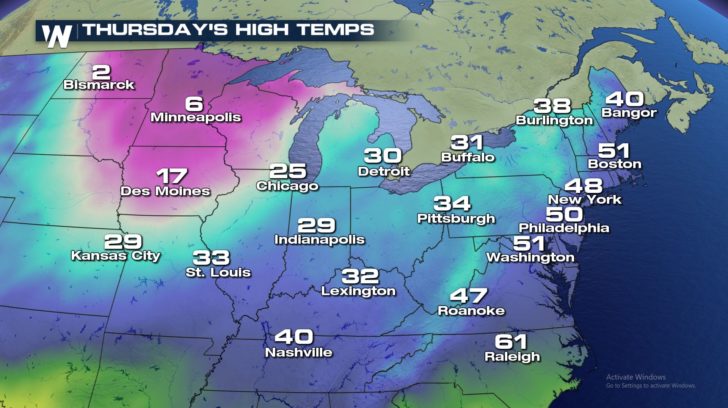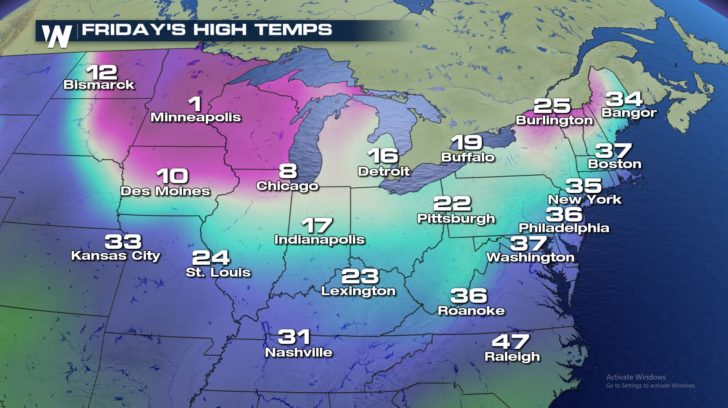 Here's a peek at just a handful of cities that will be impacted by the next cold blast.  Notice even southern cities, like Nashville, will feel the chill.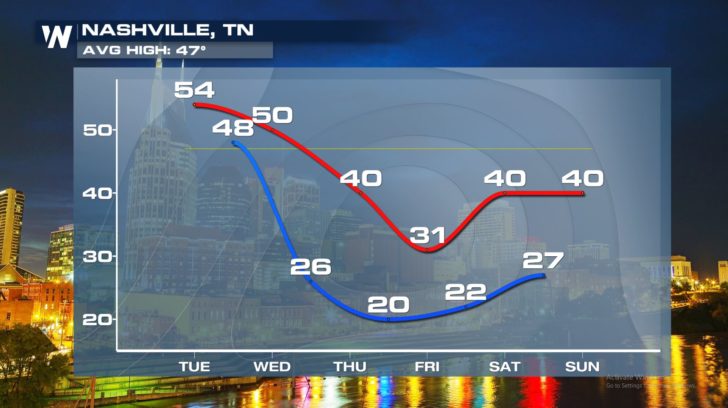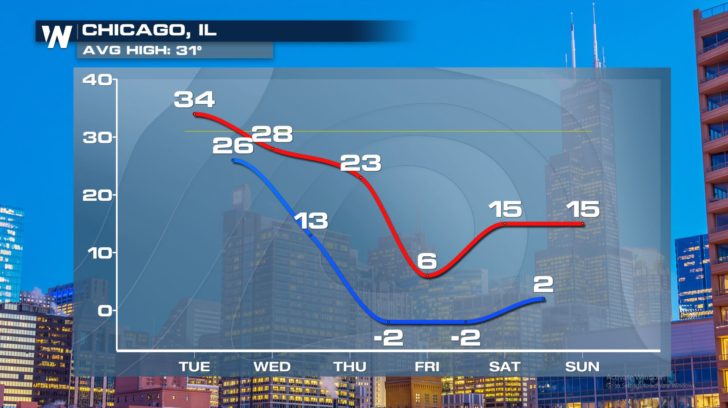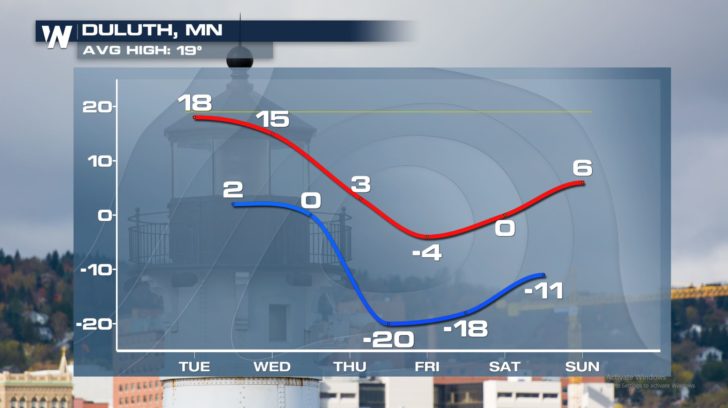 As the month of January comes to a close, the weather pattern looks to remain very similar.  Colder-than-average temperatures are expected to continue across the eastern United States.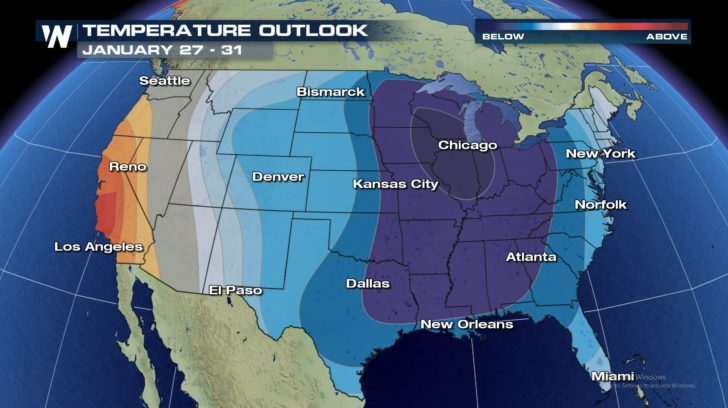 Looking for the temperature forecast in your hometown?  Click
HERE
. -
Meteorologist Joe Astolfi