A wave of energy and lake enhanced snow will continue to support accumulations across parts of the Great Lakes. This comes on the tails of a potent storm that blanketed the area with inches to feet of snow.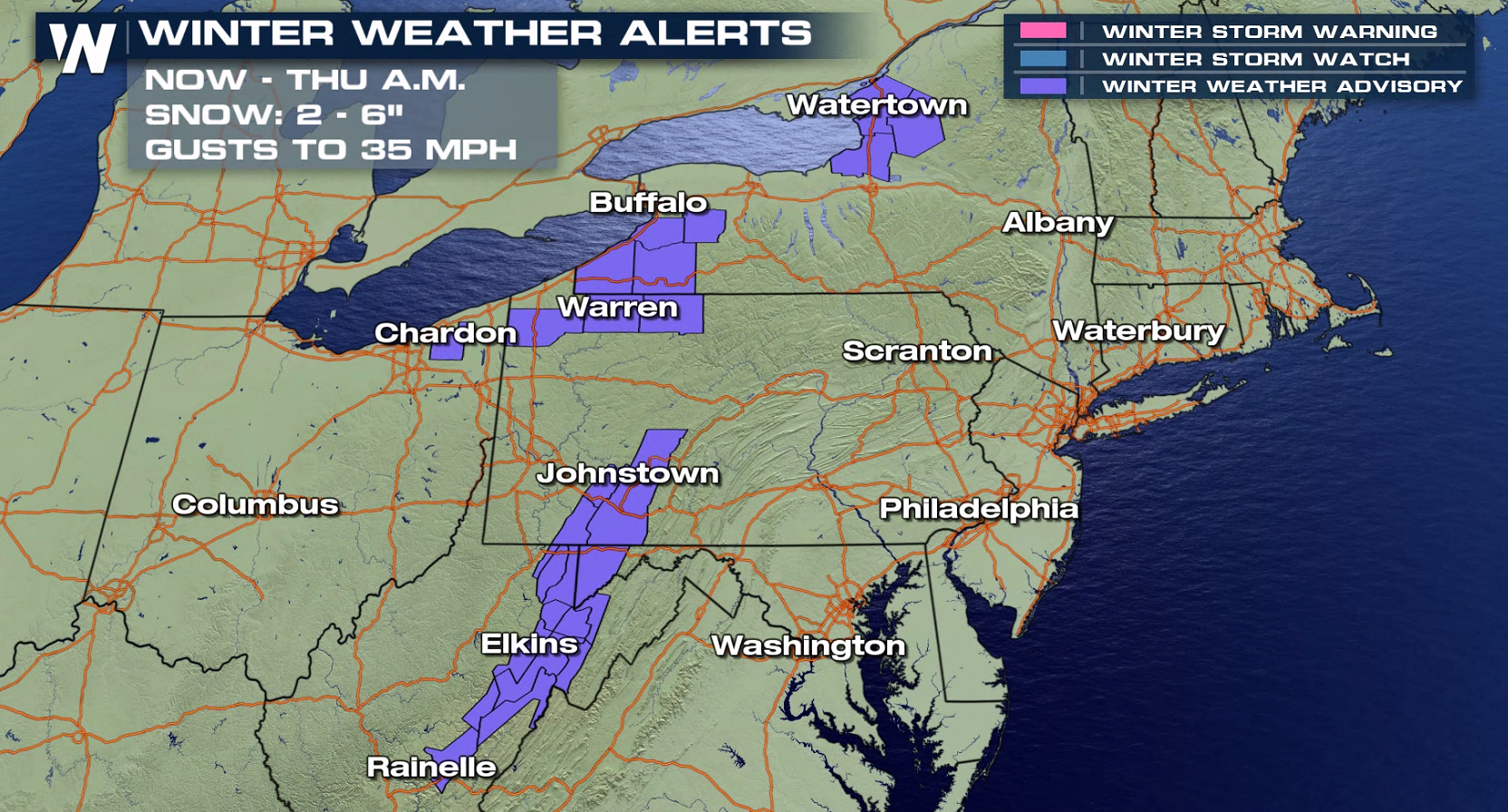 New Winter Weather Alerts have been issued for parts of western New York state. Snow will be coupled with gusty winds into Thursday. Additional alerts may be necessary depending on where heavy snow bands set up.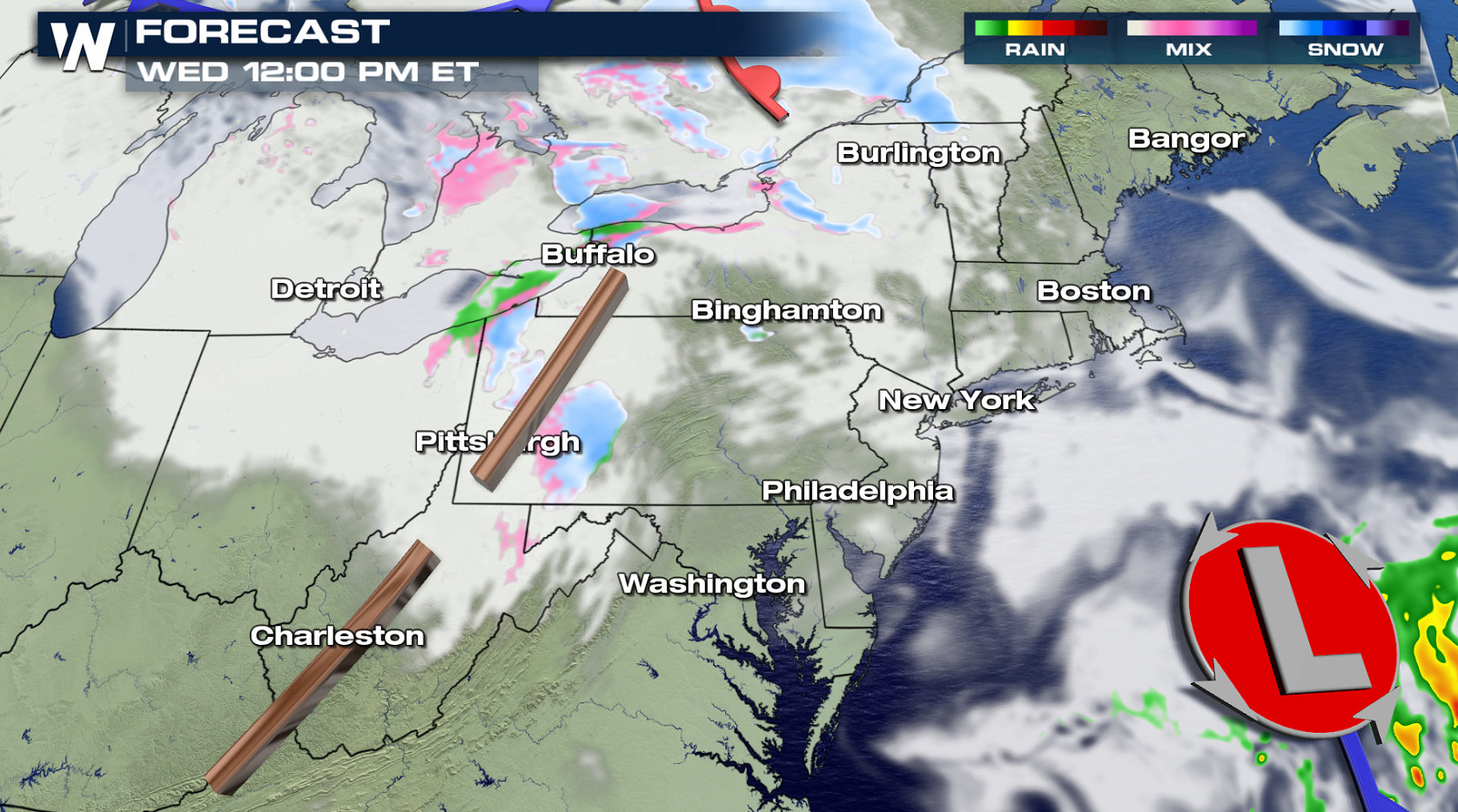 Snow will not be confined to just New York. Parts of Pennsylvania, Ohio, and Michigan will continue to see snow chances overnight. Snowfall will range from a few flakes to a few inches.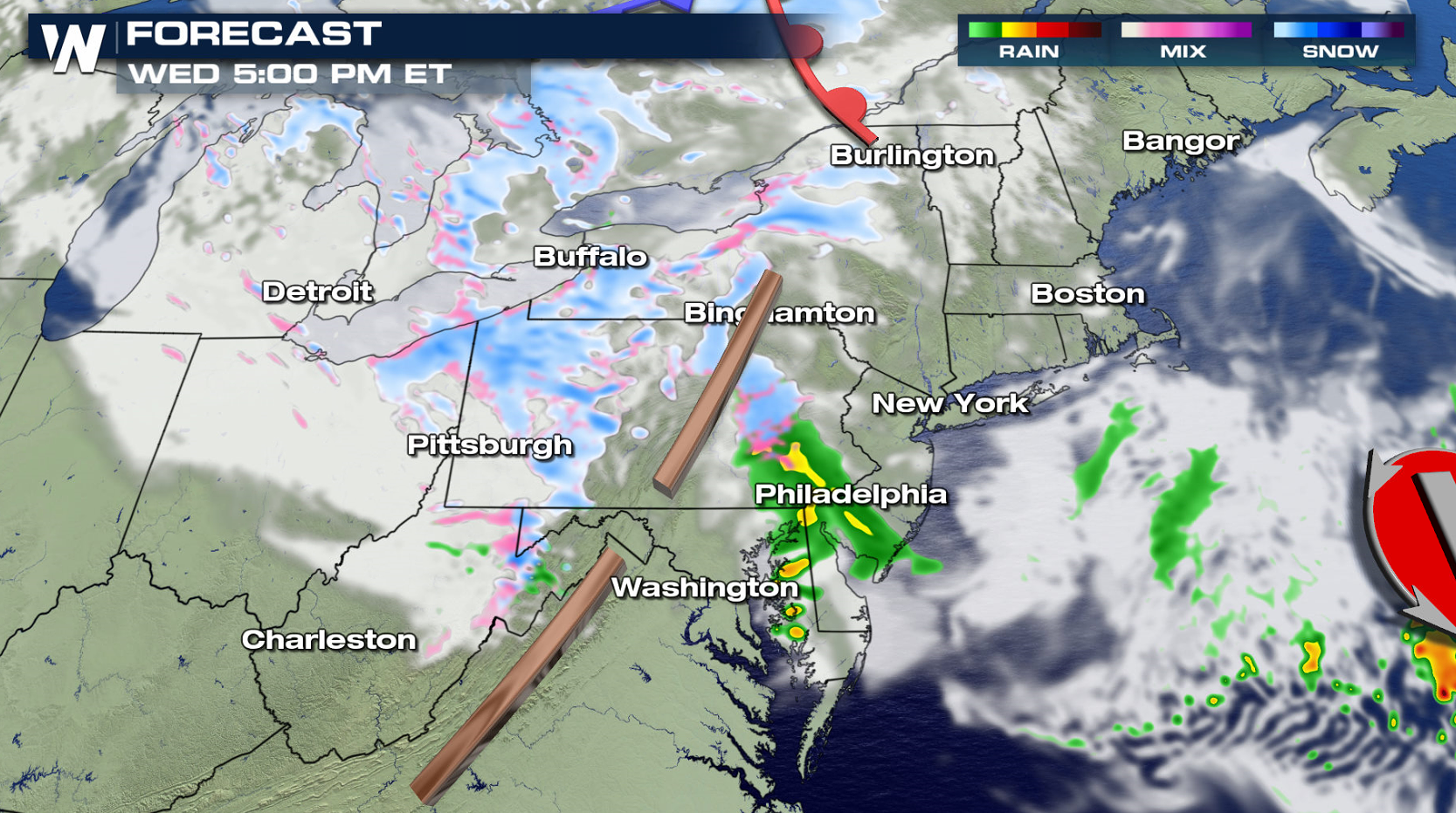 After an initial batch of snow, the attention will turn to lake enhanced snowfall. Isolated bands may produce very heavy snowfall this evening (Wednesday) and Thursday morning.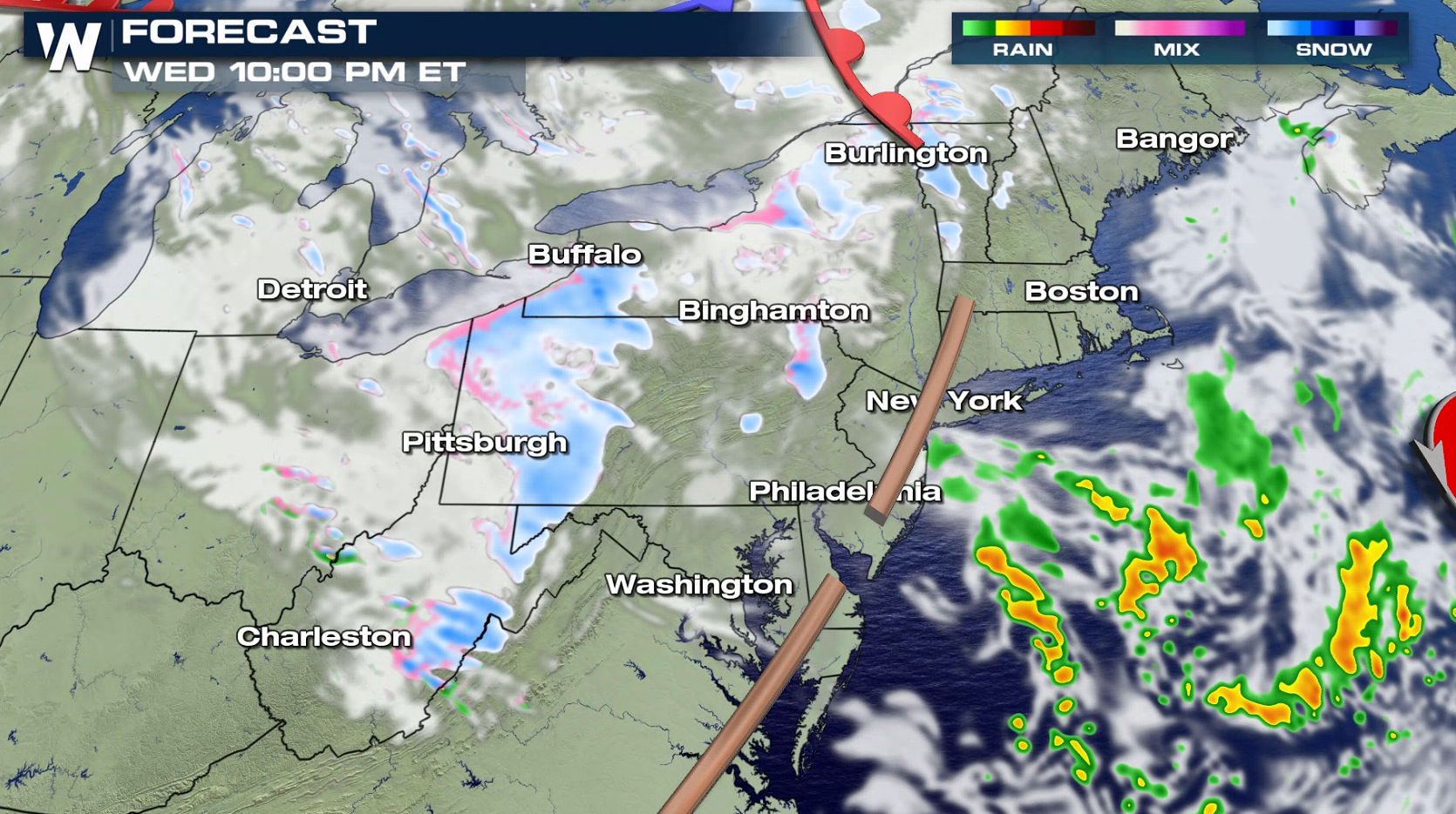 Accumulation will end up being a couple inches for many, with potentially localized higher amounts due to lake effect.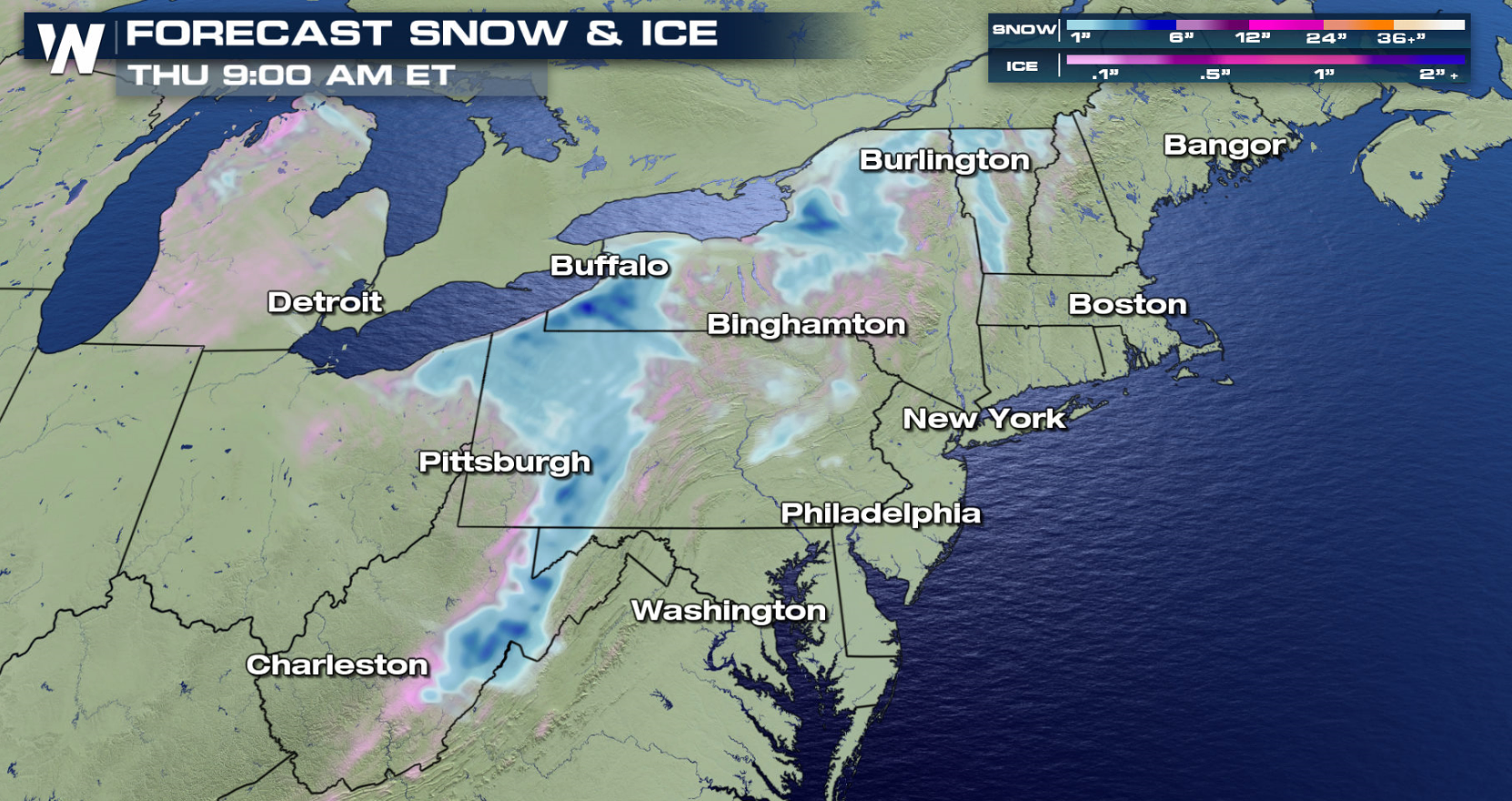 Lake enhanced snow is driven by winds. A gusty northwesterly wind will kick up over Lake Michigan. Winds will range from 15 to 35 mph with higher gusts at times.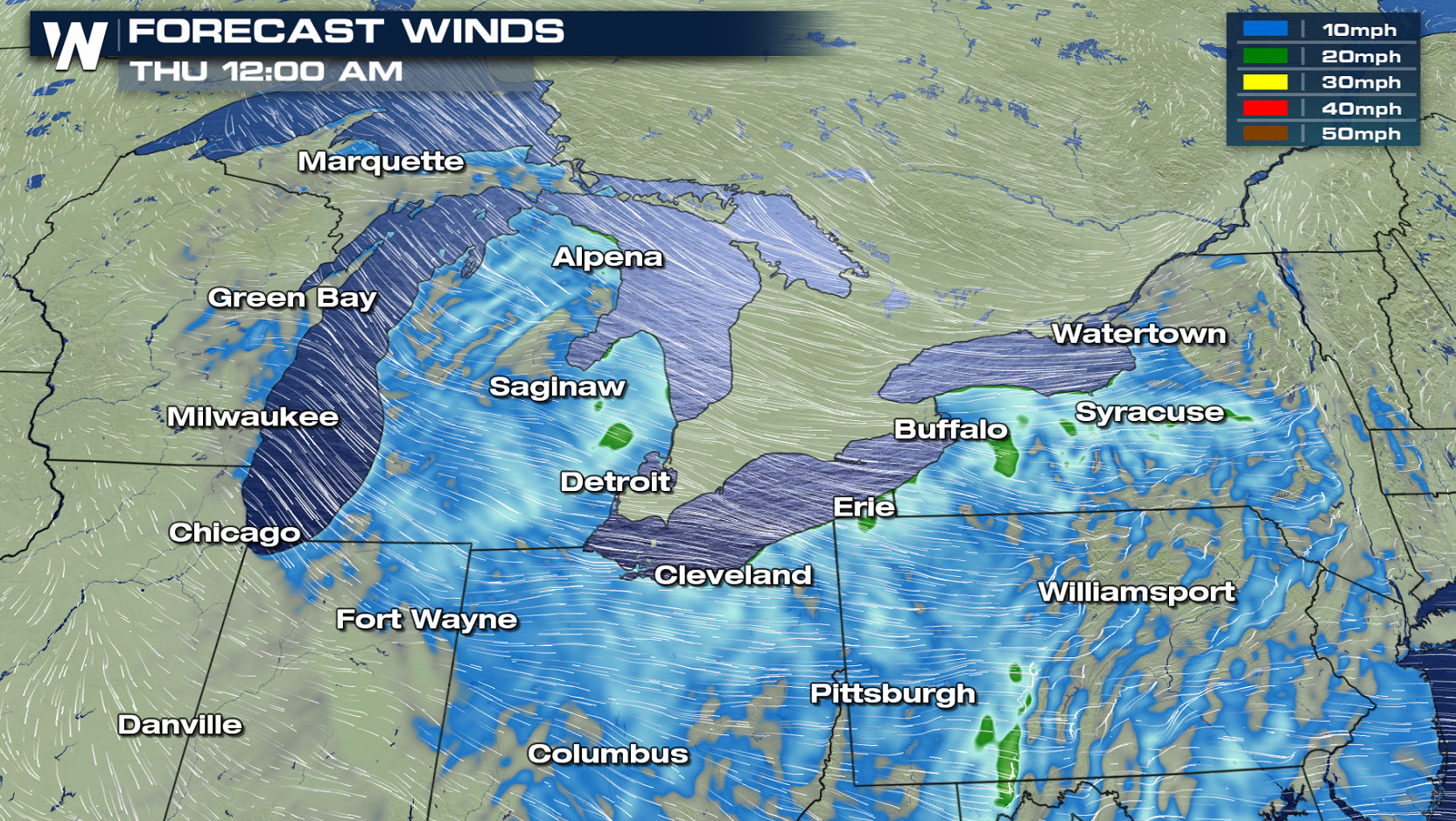 The blustery conditions will also create some coastal flood concerns for the western shores of Michigan. Waves will build across the fetch of the lake, stacking up to possibly 10 feet before reaching the shoreline. This may cause coastal flooding and beach erosion.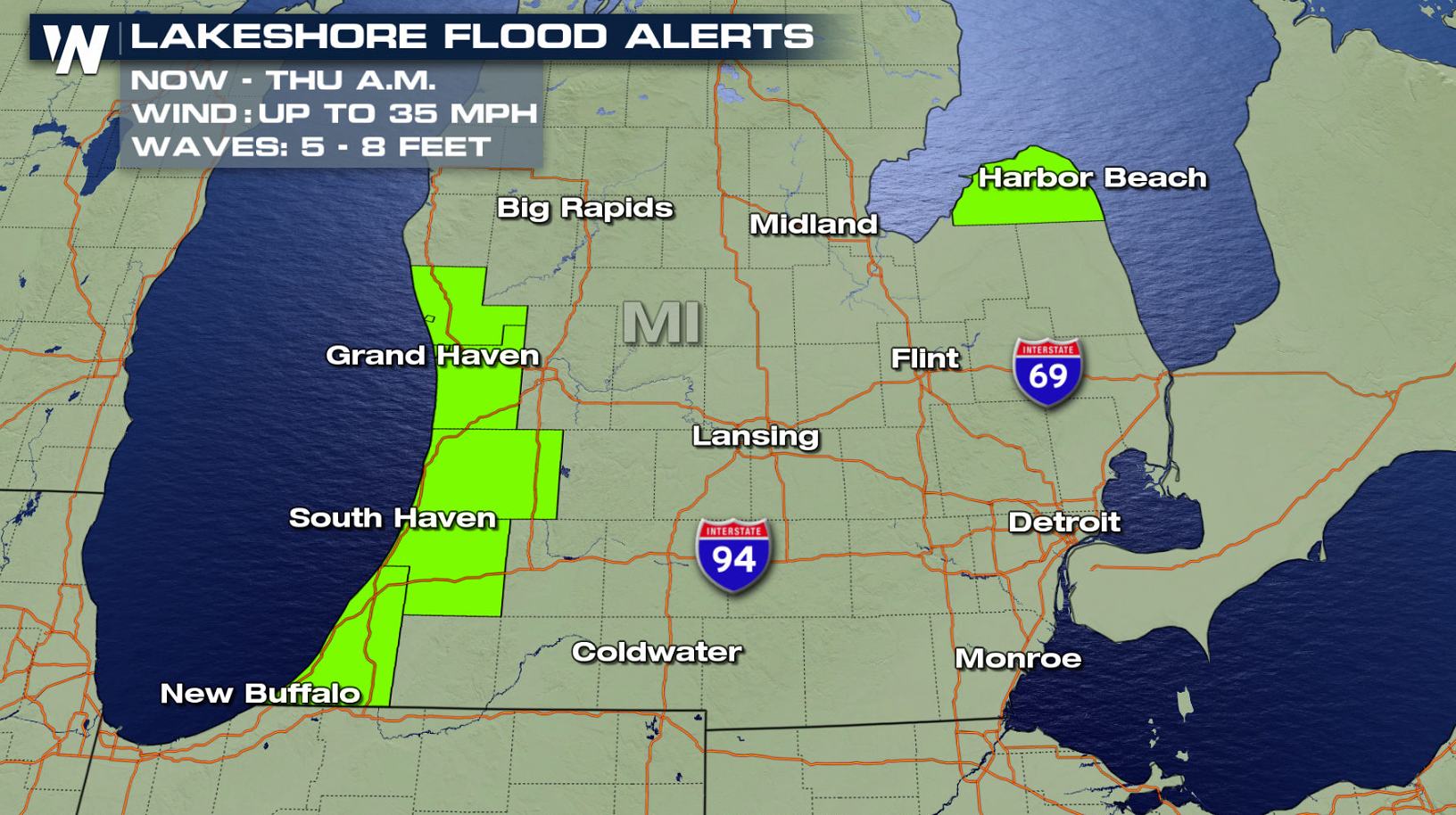 Farther north in Michigan, there is a chance for off and on snow through Thursday. Friday looks drier for Marquette, but colder! Temperatures fall into the 20s for highs to finish off the work week.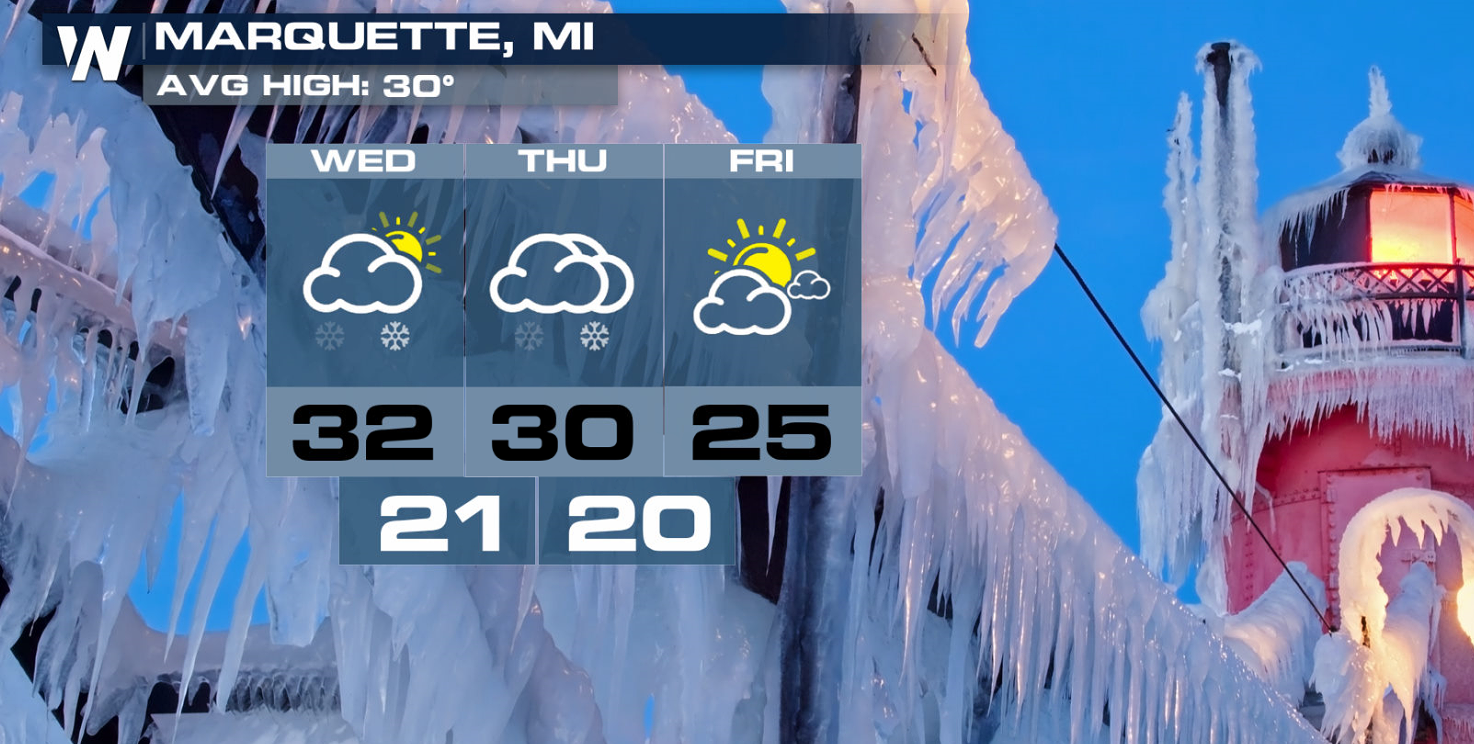 Buffalo will keep up with a snowy pattern all the way through the end of the work week.