Due to high pressure sitting over the high plains, we are expecting another hot day!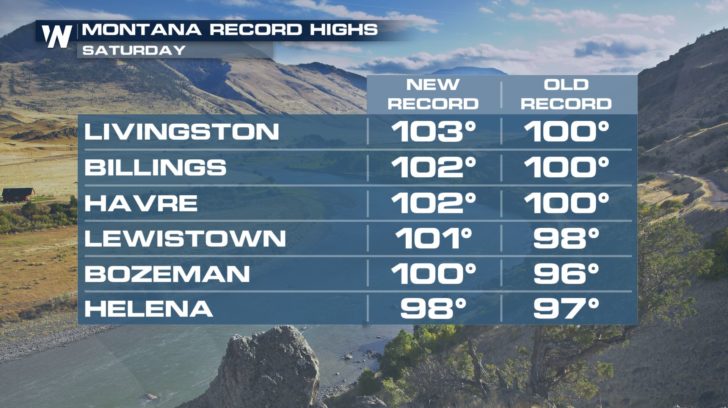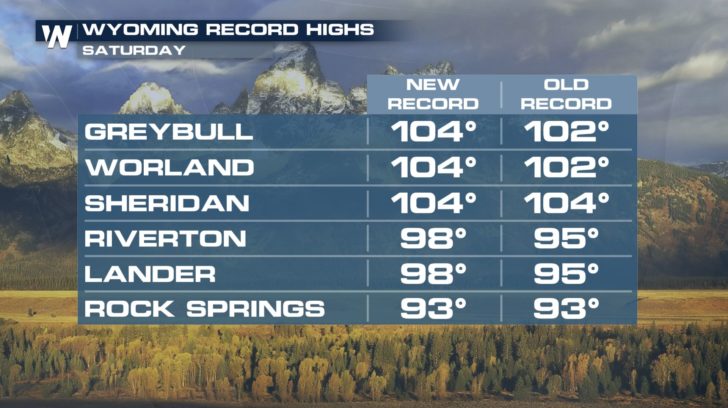 Many areas in Wyoming and Montana already reached record high temperatures yesterday. Most cities saw temperatures in the upper 90s and lower 100s.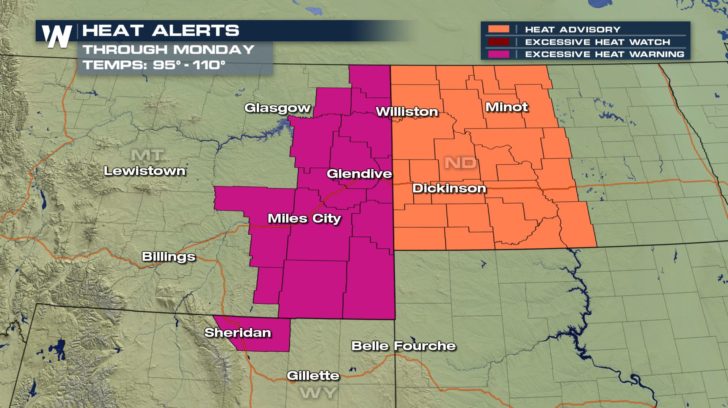 Multiple heat advisories and excessive heat warnings are in effect through Monday morning.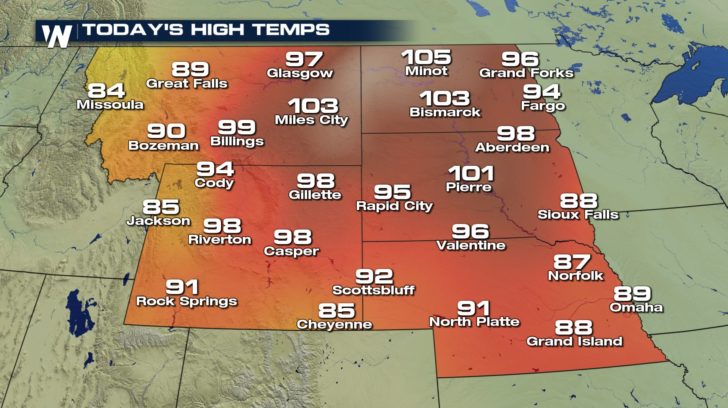 Expect temperatures to reach anywhere from 95 degrees to 110 degrees, today. Areas in North Dakota could reach record temperatures. Make sure to stay hydrated throughout the day, and stay indoors as much as possible.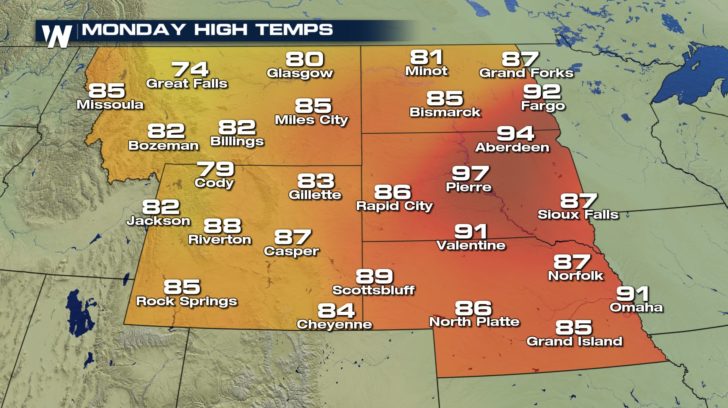 Relief is on the way, though! Temperatures cool down exponentially for our Monday afternoon! We will be back into the 80s for most areas as the high pressure shifts east. For WeatherNation -Meteorologist
Shelly Lindblade