Another round of spring snow is ongoing across the northern Rockies today and will continue to move south and east into Colorado and the Plains through today (Monday).  Up to a foot has already fallen in parts of South Dakota.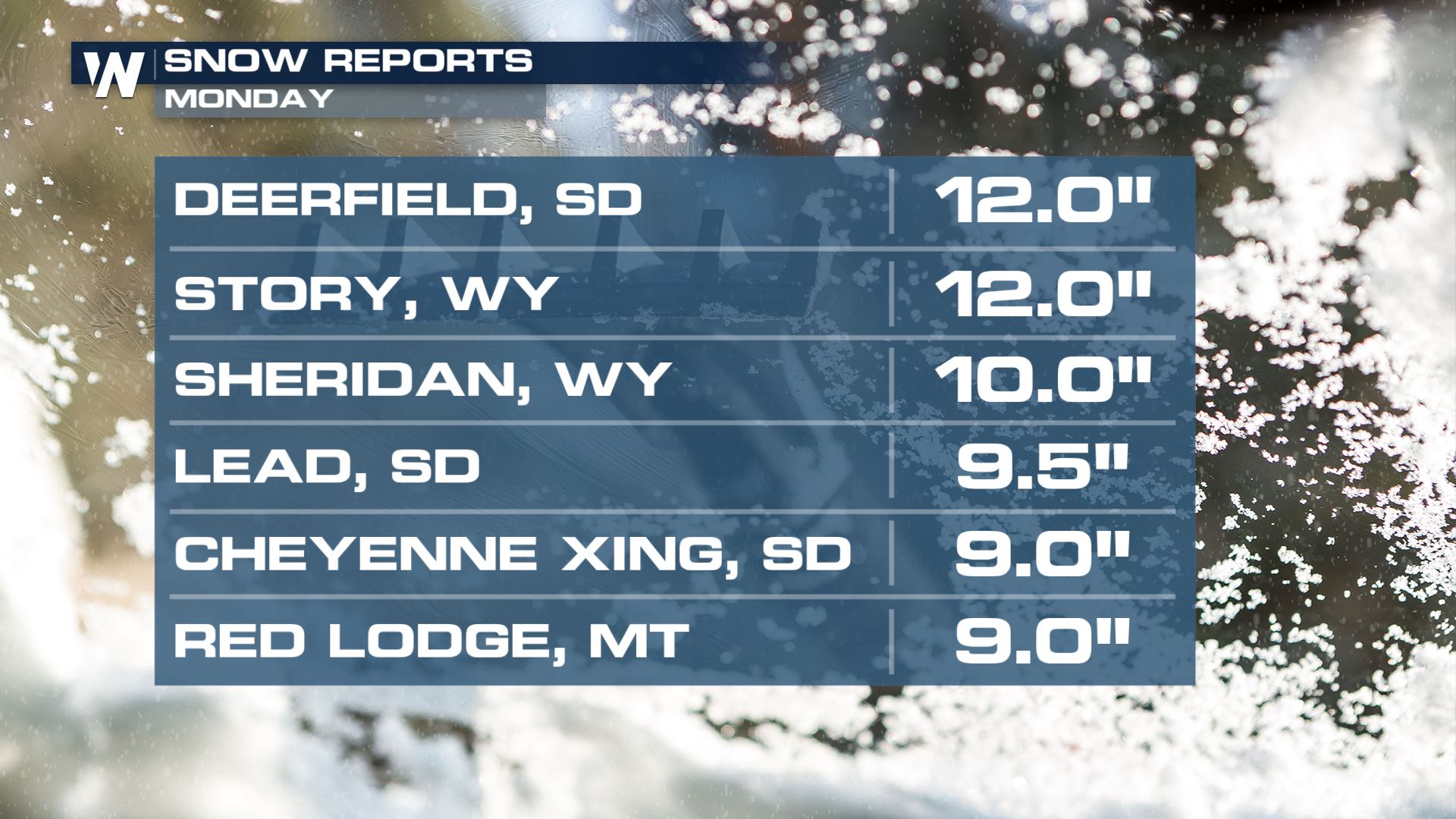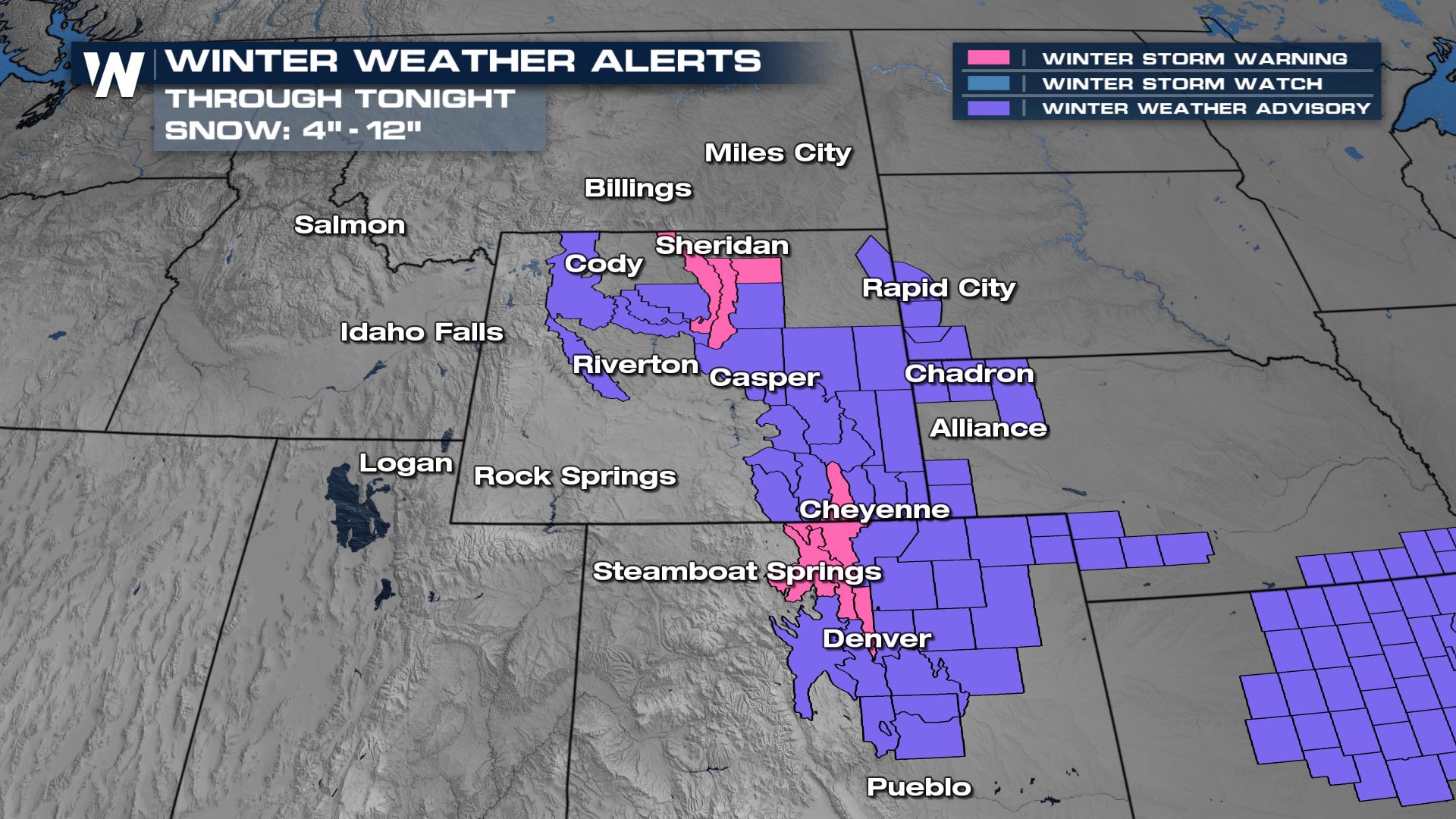 The worst of the conditions will be felt across the region during the morning and midday Monday before snow moves south into Colorado once again. Winds will gust between 25-35 mph with this system which will create visibility concerns across the I-90, I-25 and I-80 corridors on Monday.
FORECAST
Snow is making its way southward and should begin along the Front Range in Colorado through the afternoon hours Monday.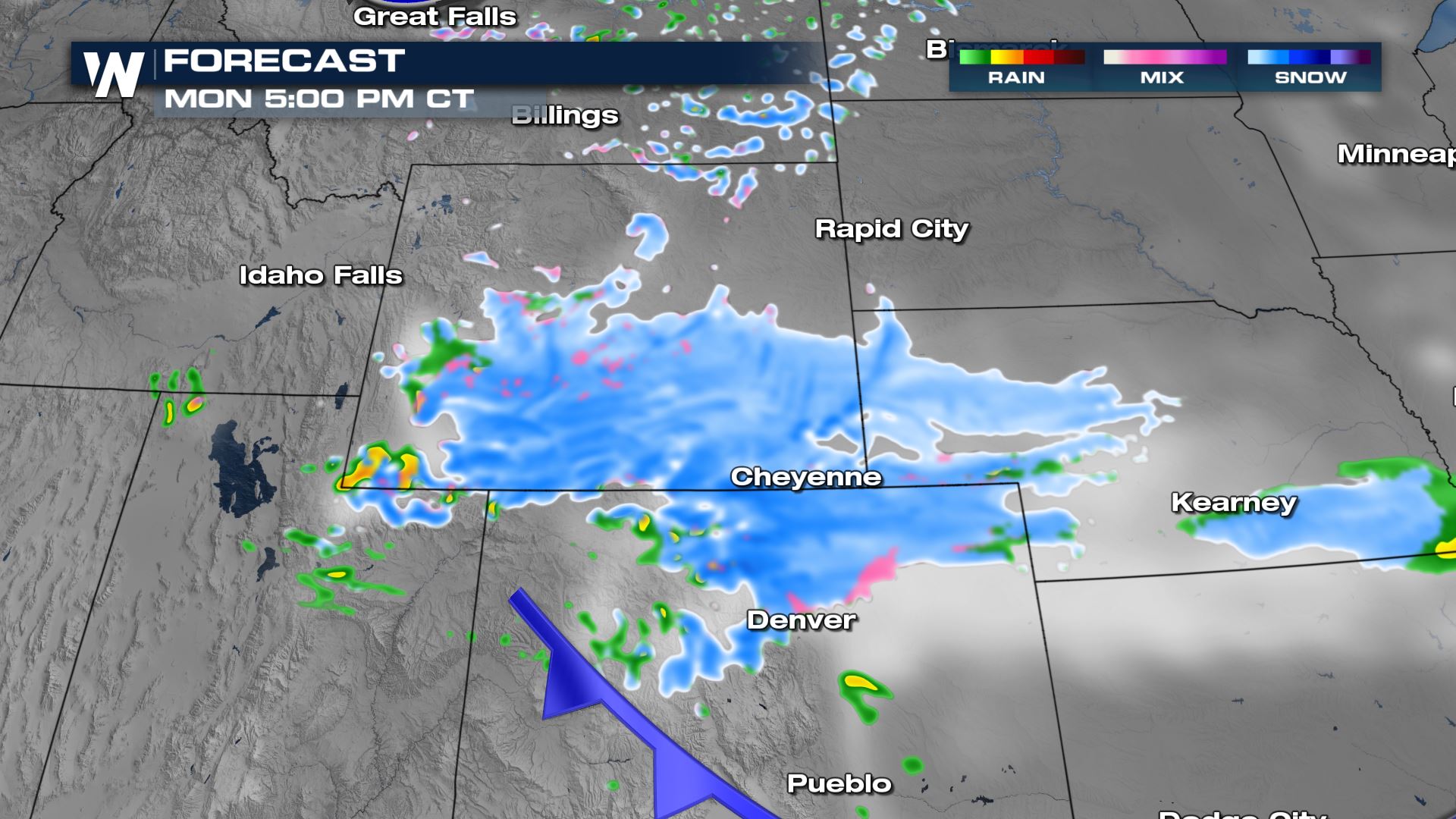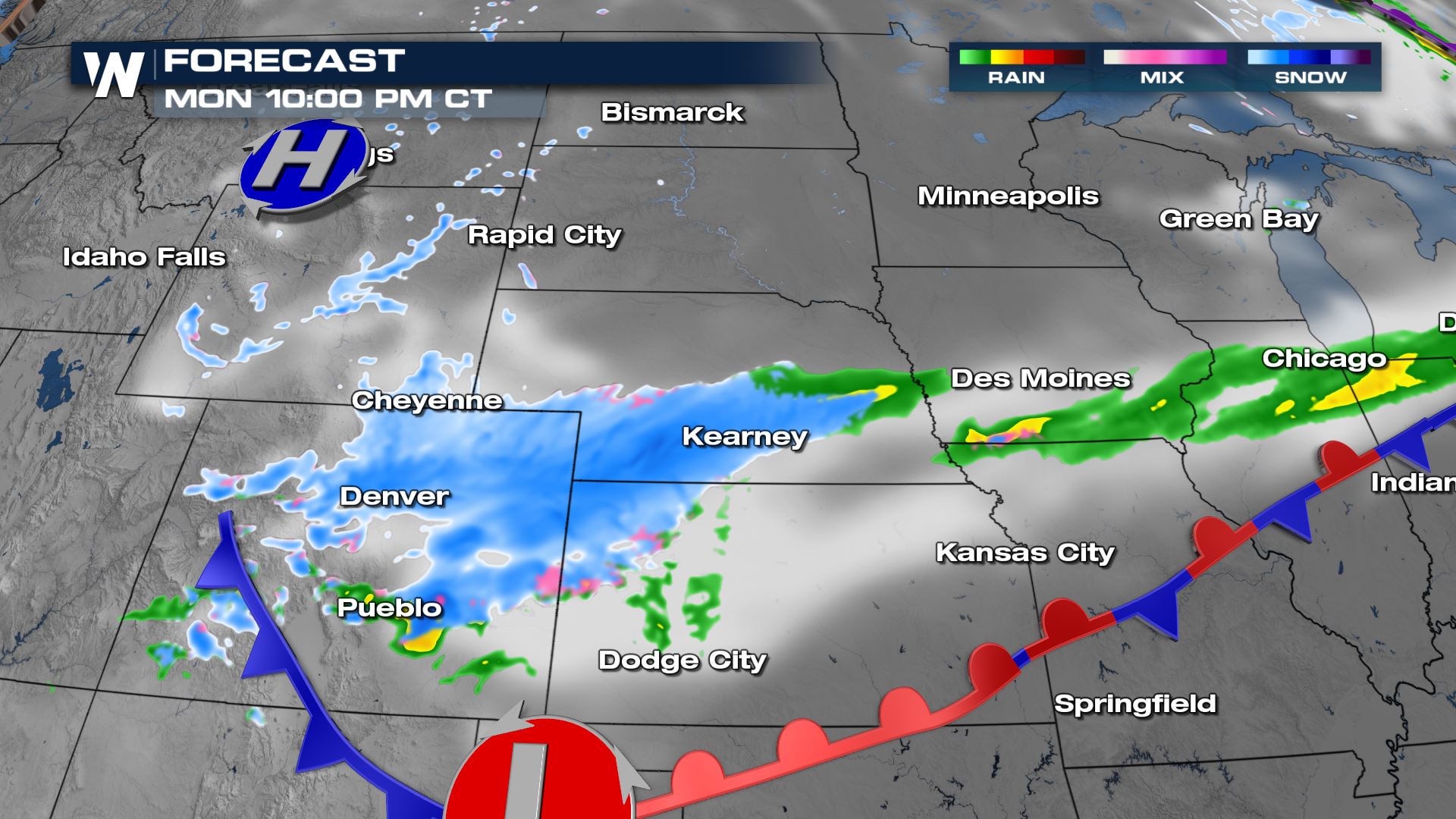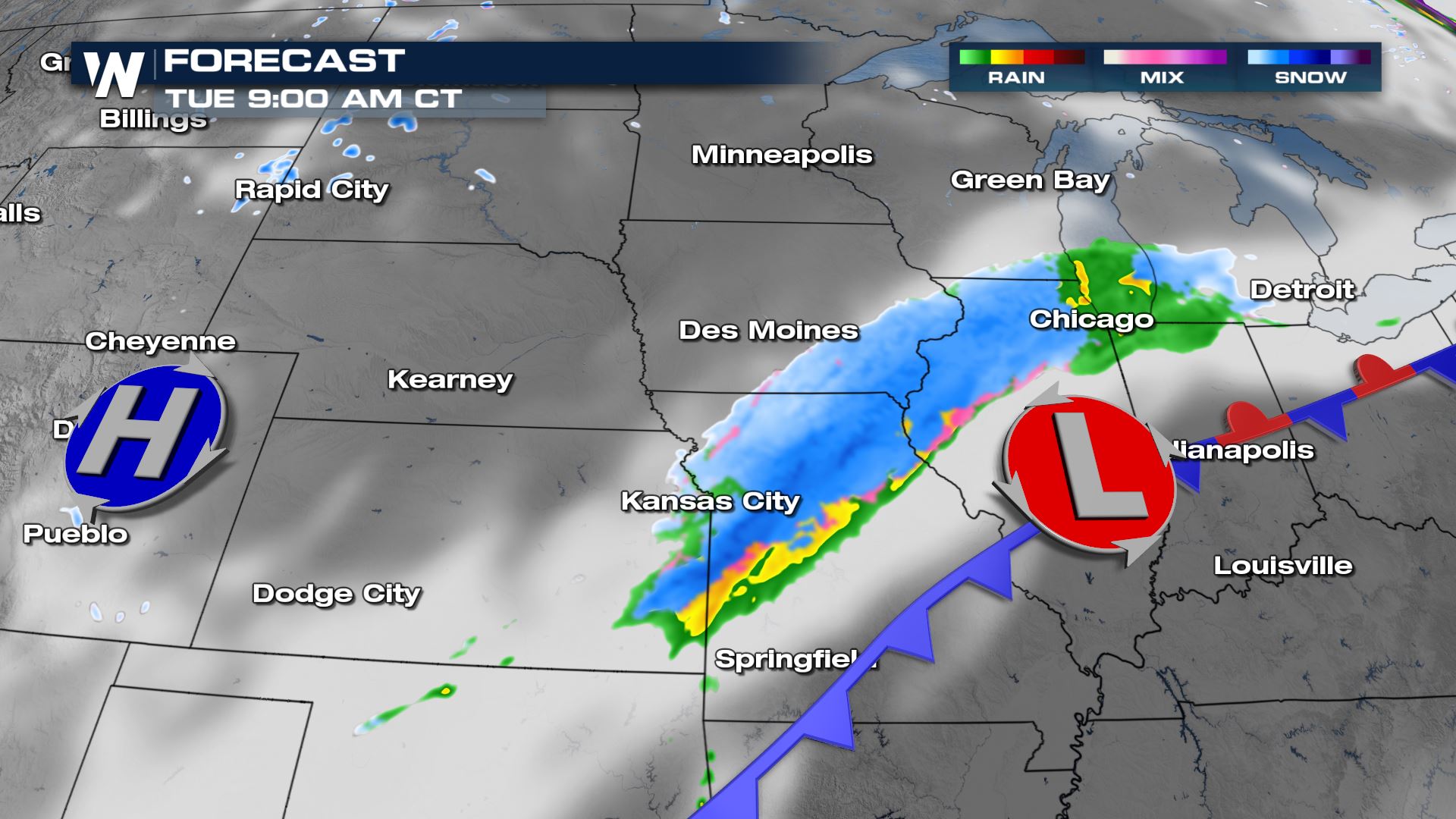 SNOW TOTALS
Snowfall totals will be in the range of 4-12" for the higher peaks of Montana and Wyoming into the Black Hills of South Dakota. This will help with the ongoing drought across the western United States.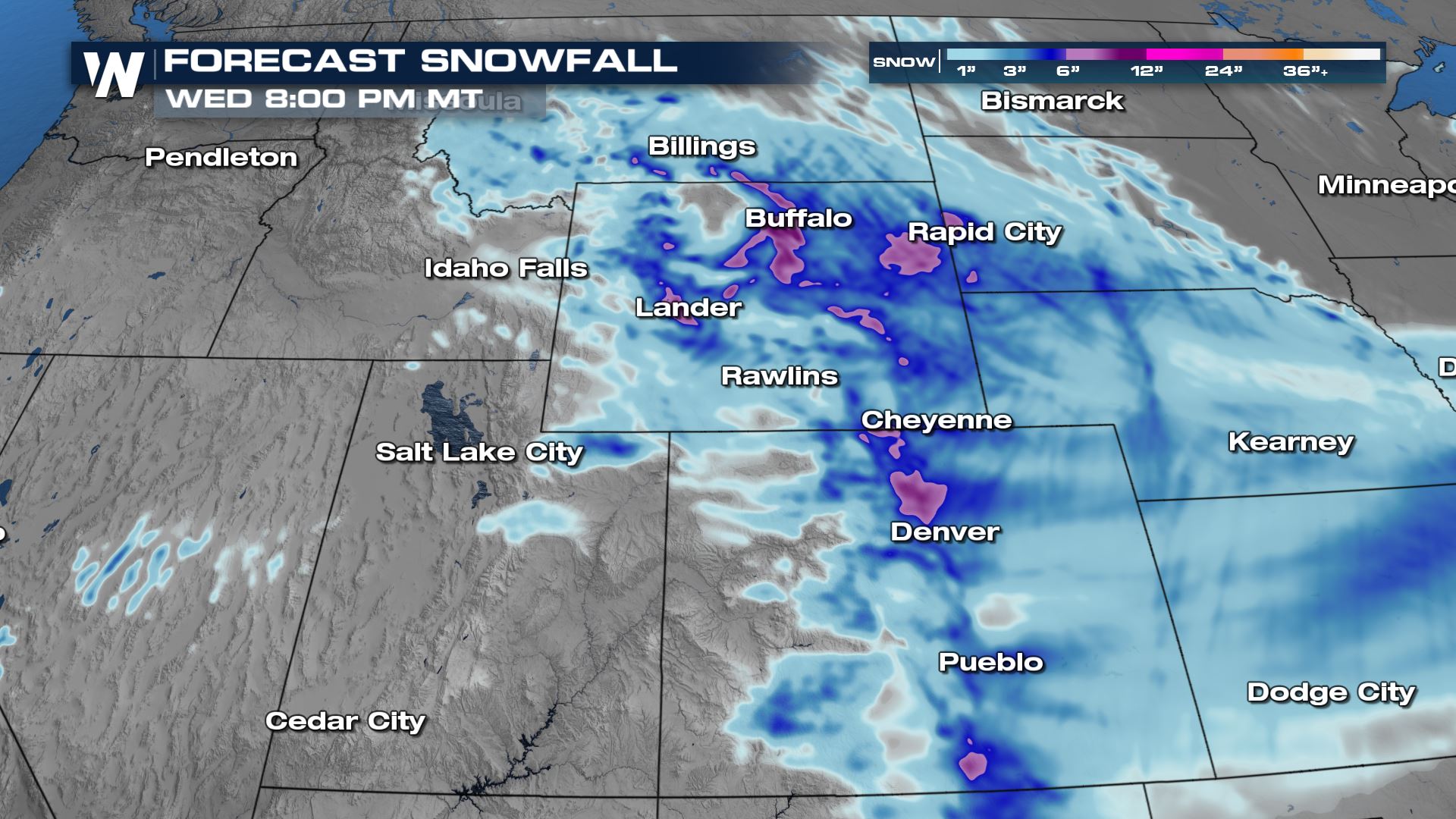 We will cover the incoming snow in your North Central and North West regional forecasts found at :30 and :50 after the hour on WeatherNation.