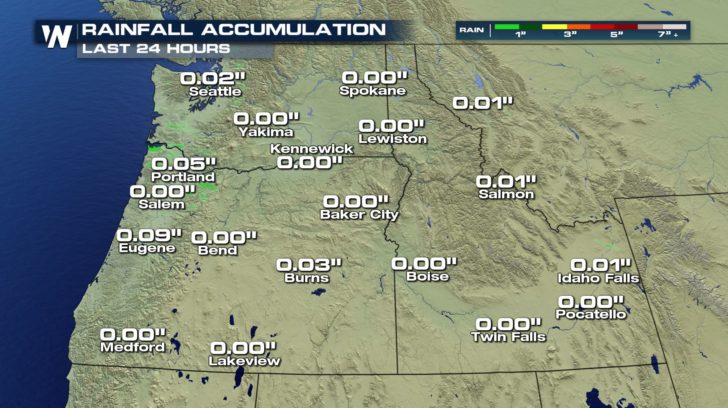 Rain was still coming down for the coast of Washington and Oregon earlier this morning, but it was much lighter than what we have been seeing for the past several days. Many cities started to dry up last night making rainfall totals drop down to almost nonexistent. Another system moving in today will bring more rain for the northwest.
FORECAST
---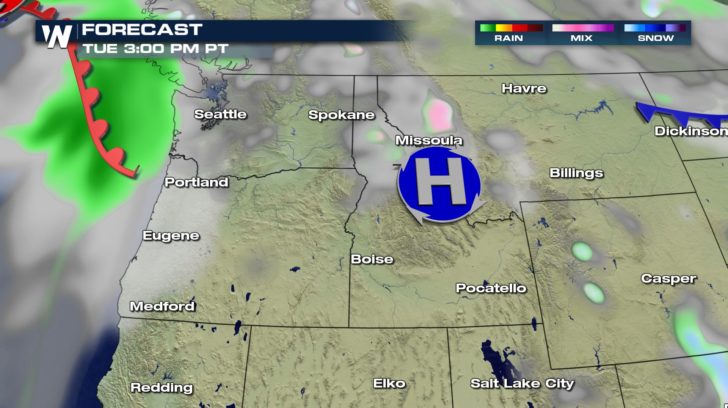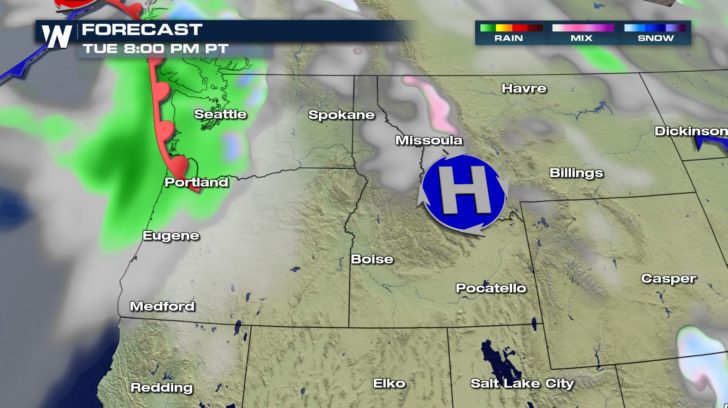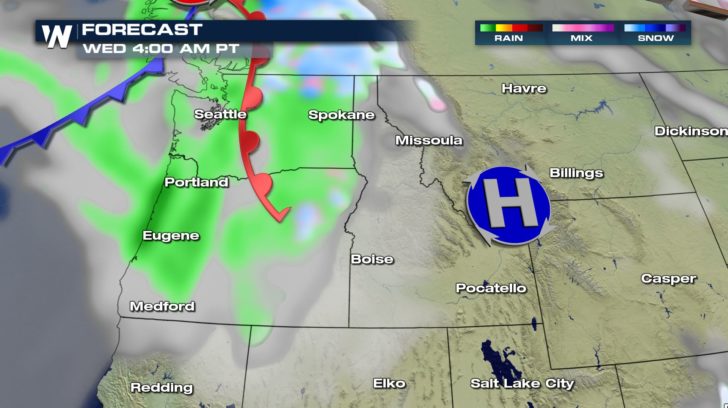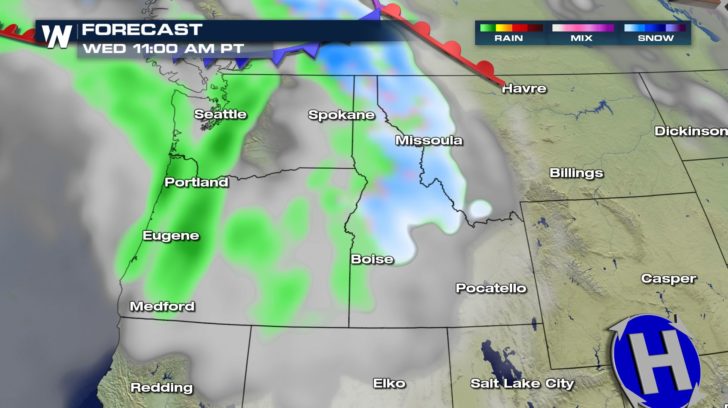 Rainfall starts up around 3 PM today for the northwest coast. It's not until this evening and early Wednesday morning where it becomes more widespread throughout the states of Oregon and Washington. Snowfall will also start up for Idaho and Montana early Wednesday morning. Expect rainfall and snowfall to become heavy at times. Make sure to drive carefully throughout the next 48 hours. Ponding on the roads could occur, and roads could also become slippery.
FORECAST PRECIPITATION 
---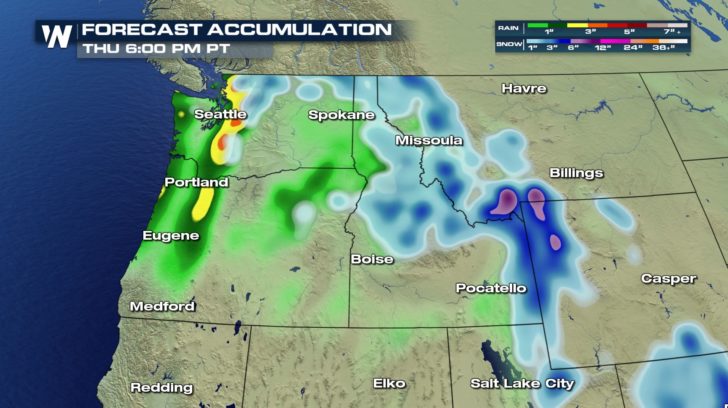 Over the next 2 days, alone, areas in Washington and Oregon could see up to 4 inches of rain. Snowfall totals are looking to be around 1 to 4 inches. Higher elevations could receive 6 to 12 inches of snow!
A LOOK AHEAD
---