Once again we have another developing tropical system in the eastern Pacific Ocean and this one is forecast to make landfall as a named storm.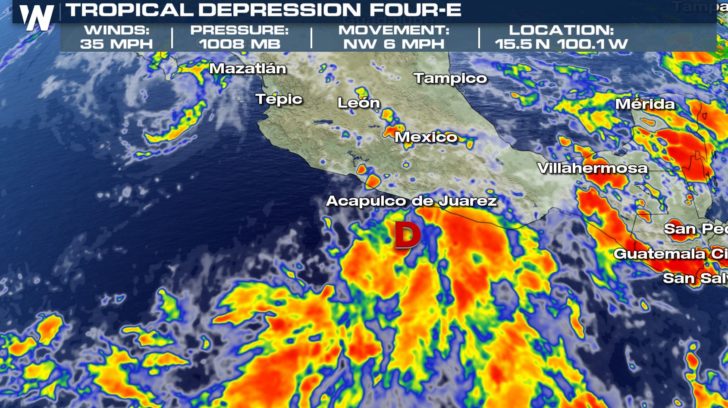 According to the National Hurricane Center, Tropical Depression Four-E formed at 4 p.m. Thursday, June 14. The center of the storm formed about 100 miles to the south of Acapulco, Mexico. Maximum sustained winds were 35 miles per hour and the movement was to the northwest at 6 mph.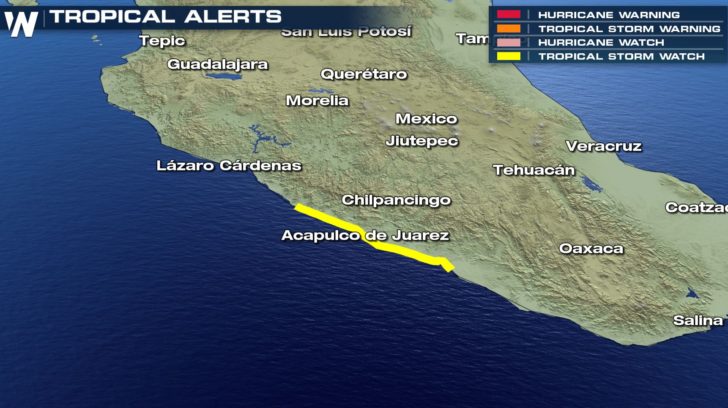 A tropical storm watch was issued for the coast of Mexico from Tecpan de Galeana to Punta Maldonado. That means that tropical storm conditions are possible within the watch area, generally within 48 hours.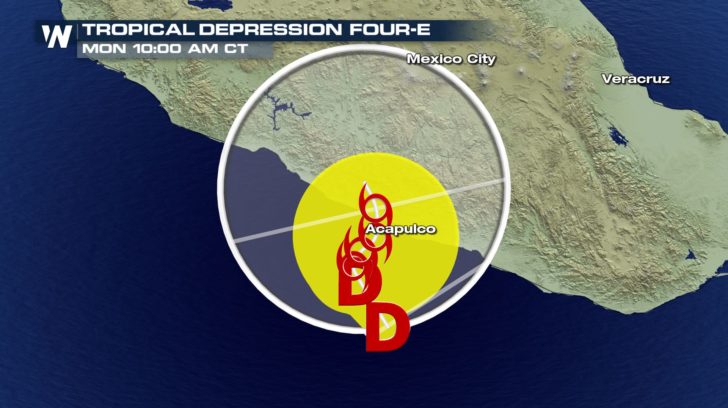 The depression is forecast to produce 4 to 6 inches of rainfall along the Guerrero coast, including the city of Acapulco with isolated amounts up to 8 inches possible. The next intermediate advisory from the National Hurricane Center will be at 7 p.m. central Thursday, June 14 and the next complete advisory at 10 p.m. central Thursday. For WeatherNation, Meteorologist Steve Glazier