Spring severe weather season is underway and a MODERATE risk of severe storms continues overnight Thursday (level 4 out of 5). The severe threat is concentrated on the ArkLaTex through Thursday night, with all modes of significant severe weather possible.
Thursday
Thursday evening's risk encompasses similar cities as Wednesday. However, a different surface front is expected to work in tandem with an upper-level low to produce widespread severe storms. The Storm Prediction Center has continued the Moderate Risk outlook with the confidence of severe weather concentrated from Dallas to Shreveport and Jackson, Mississippi. Please have numerous ways to get alerts as large tornadoes, hail, and damaging winds have occurred with many of the storms earlier Thursday and look to continue overnight.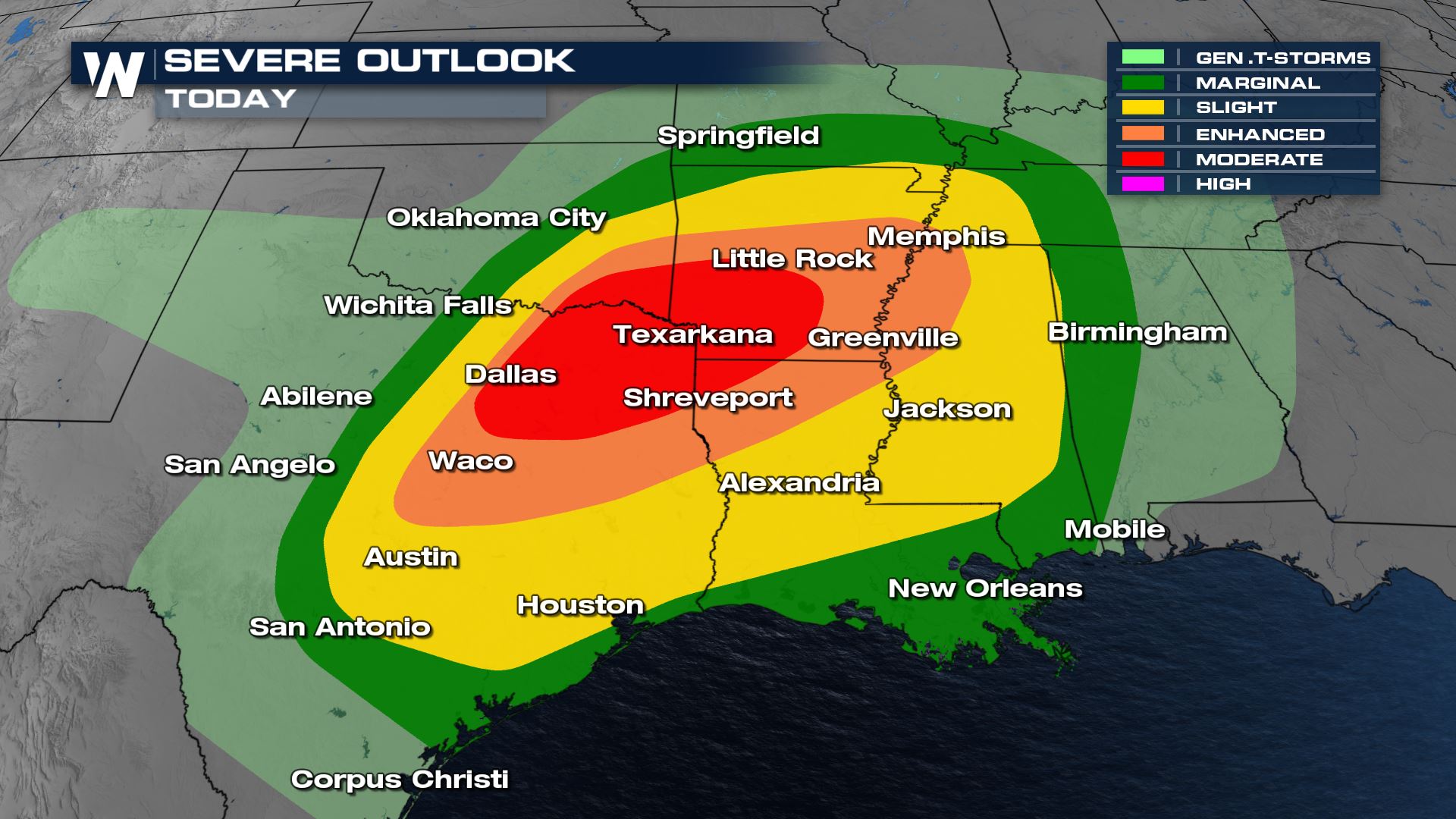 Within the Moderate risk, there is a "significant" risk for all three categories of severe hazards: hail, wind, and tornadoes. This means that hail 2" in diameter or larger, winds gusting over 75 mph, or tornadoes EF-2 or stronger are all possible. All three of these risks could lead to widespread damage.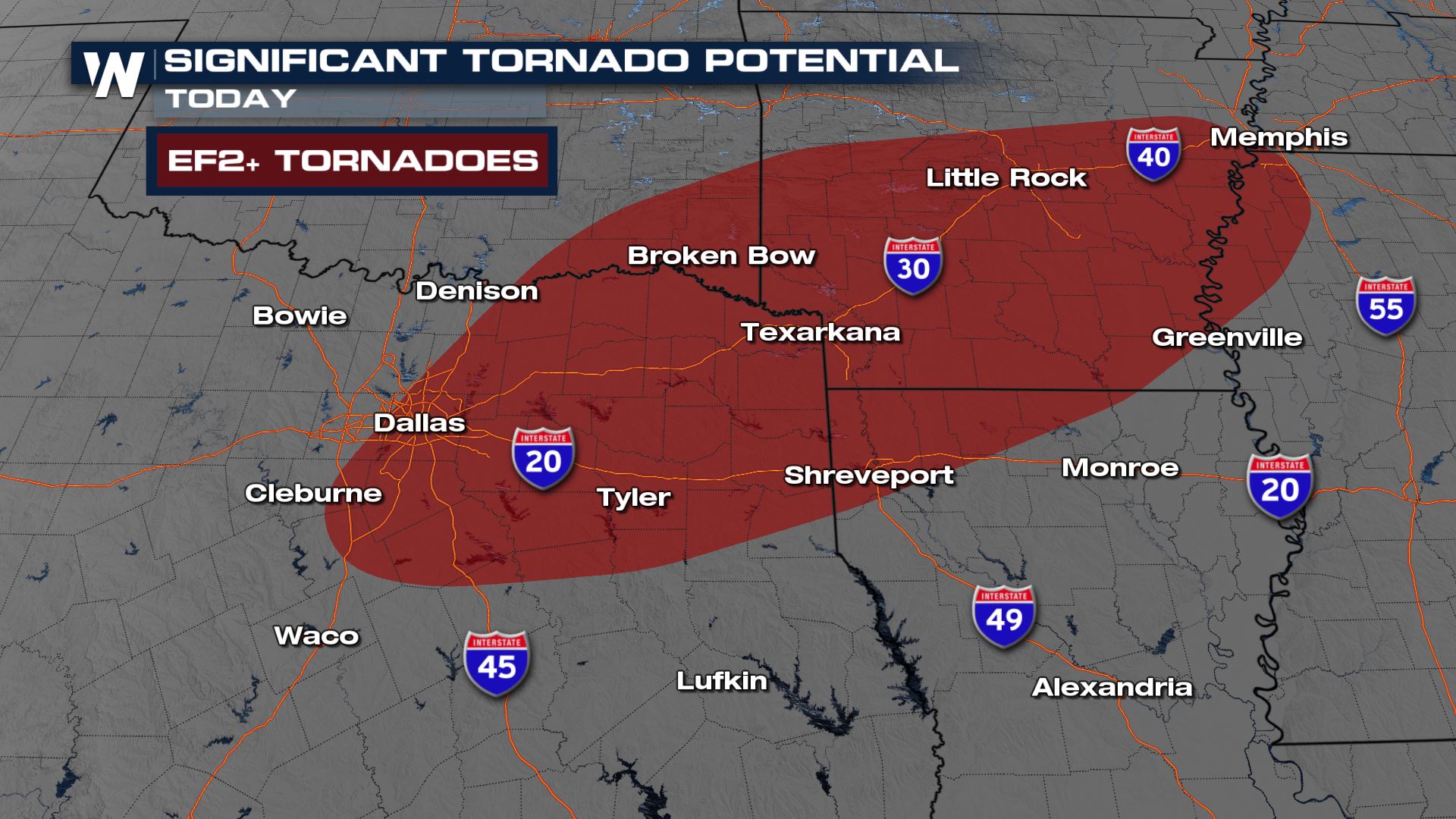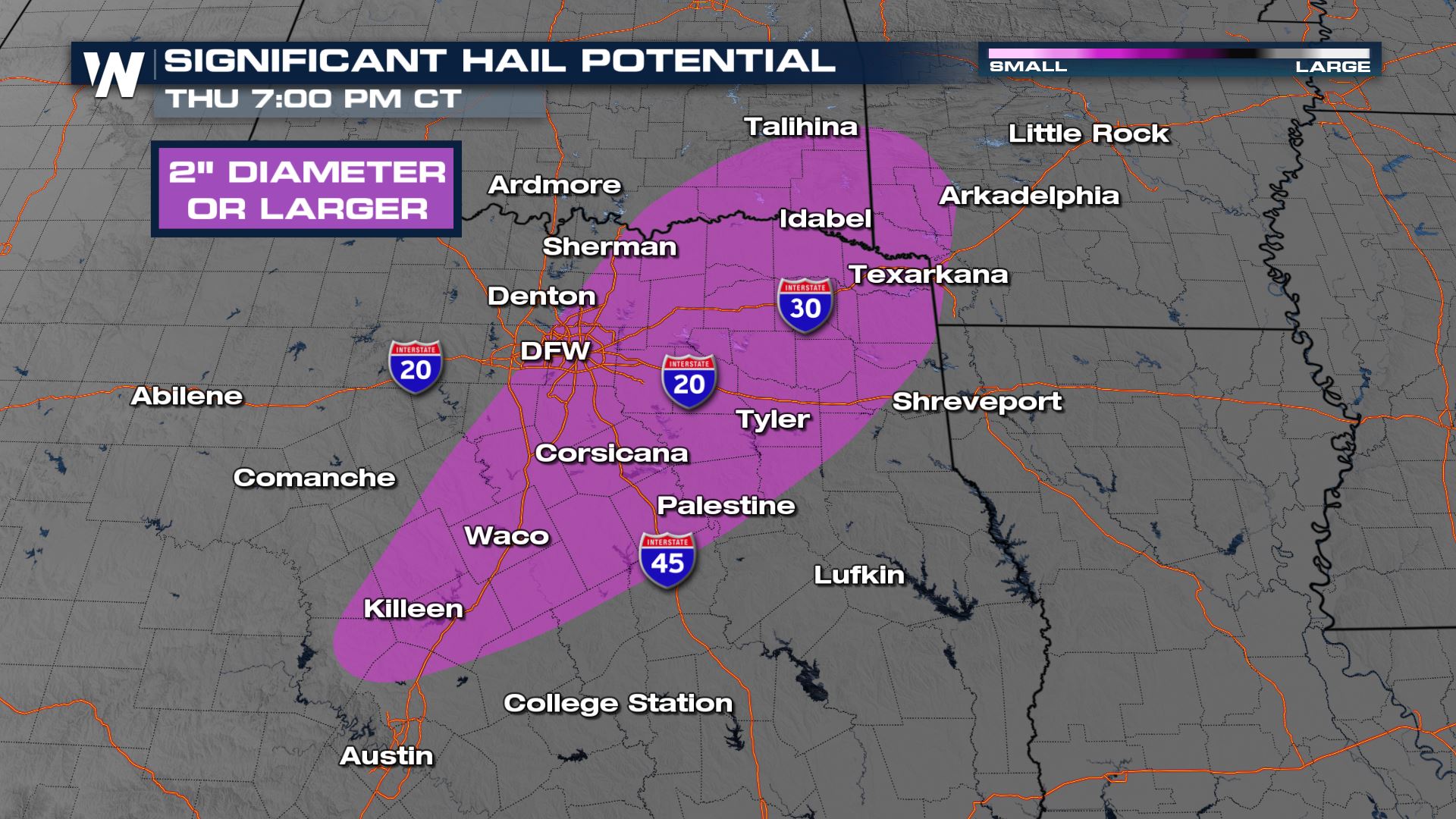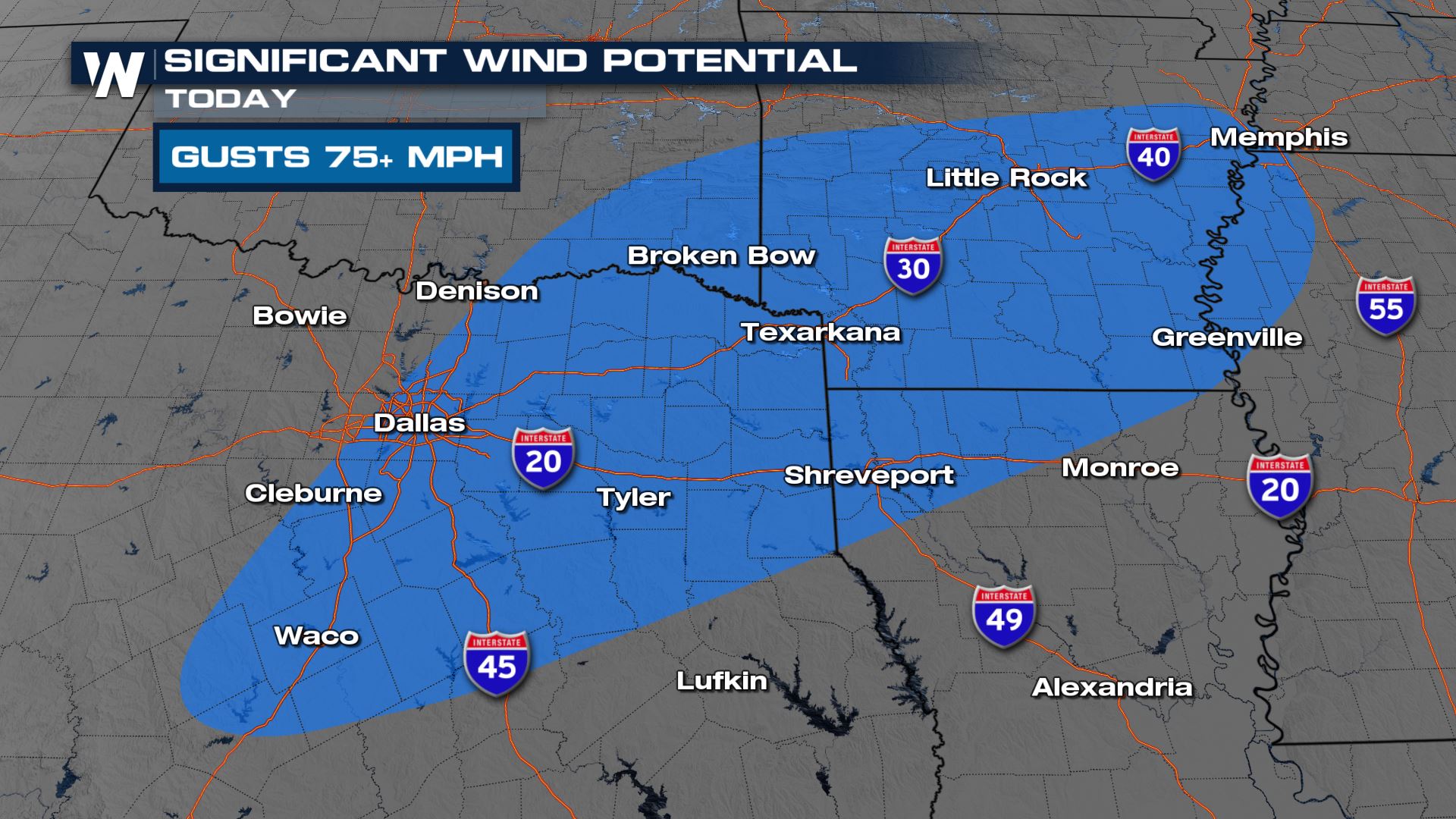 Storms have been producing damage consistent with 75-80 mph winds, as well as hailstones up to 2" so far Thursday. There have also been several confirmed tornadoes.
Storms continue to fire along and ahead of the cold front Thursday evening. Each storm could produce gusty winds, large hail and tornadoes. Later through the overnight hours severe storms will continue to push east through the Lower Mississippi valley. Have a severe weather plan in place for you and your family, and make sure to have multiple ways to get weather warnings before you go to sleep. These dangerous storms are moving quickly and you may only have a few minutes of lead time.
In addition to the severe weather threat, there is also a heightened risk of flooding. For more information on the flood threat, click here. Otherwise, tune-in to WeatherNation for the latest alerts, warnings, and forecasts.