Looking towards the Pacific Northwest, additional snowfall and low wind chill values will be present through Thursday.
Winter Alerts
Through southern regions of Montana, including Billings, winter alerts remain through this afternoon for snowfall 2" - 6". Snowfall ends through the morning hours but wind chill values remain down to 30 below zero at times.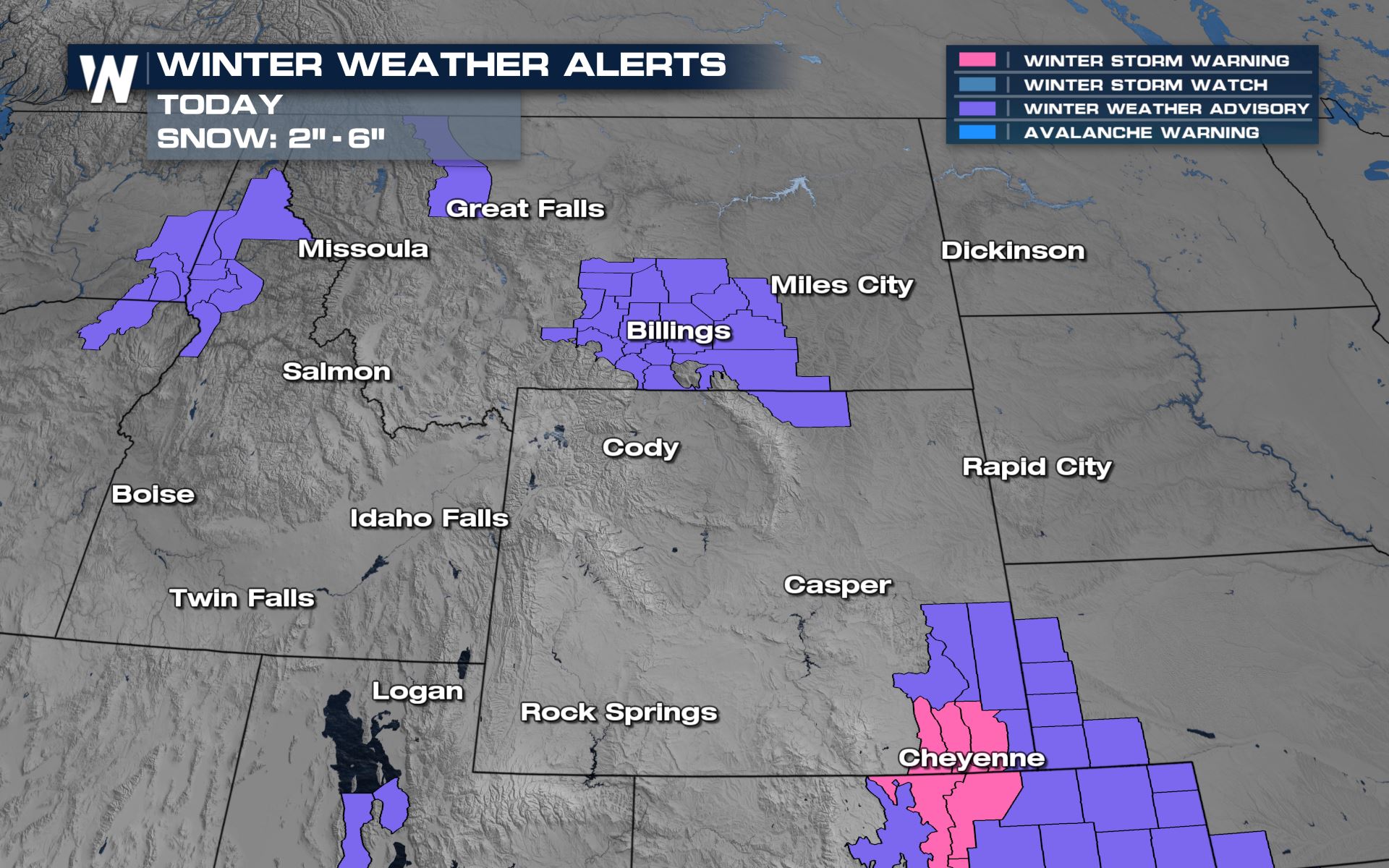 For portions of southeast Washington, northern Idaho, and western Montana, Winter Weather Advisories are in effect this afternoon through Thursday morning. An additional 2" - 3" of snowfall is expected. Into the higher elevation more snowfall is possible. Travel could be effected during this time frame across these locations.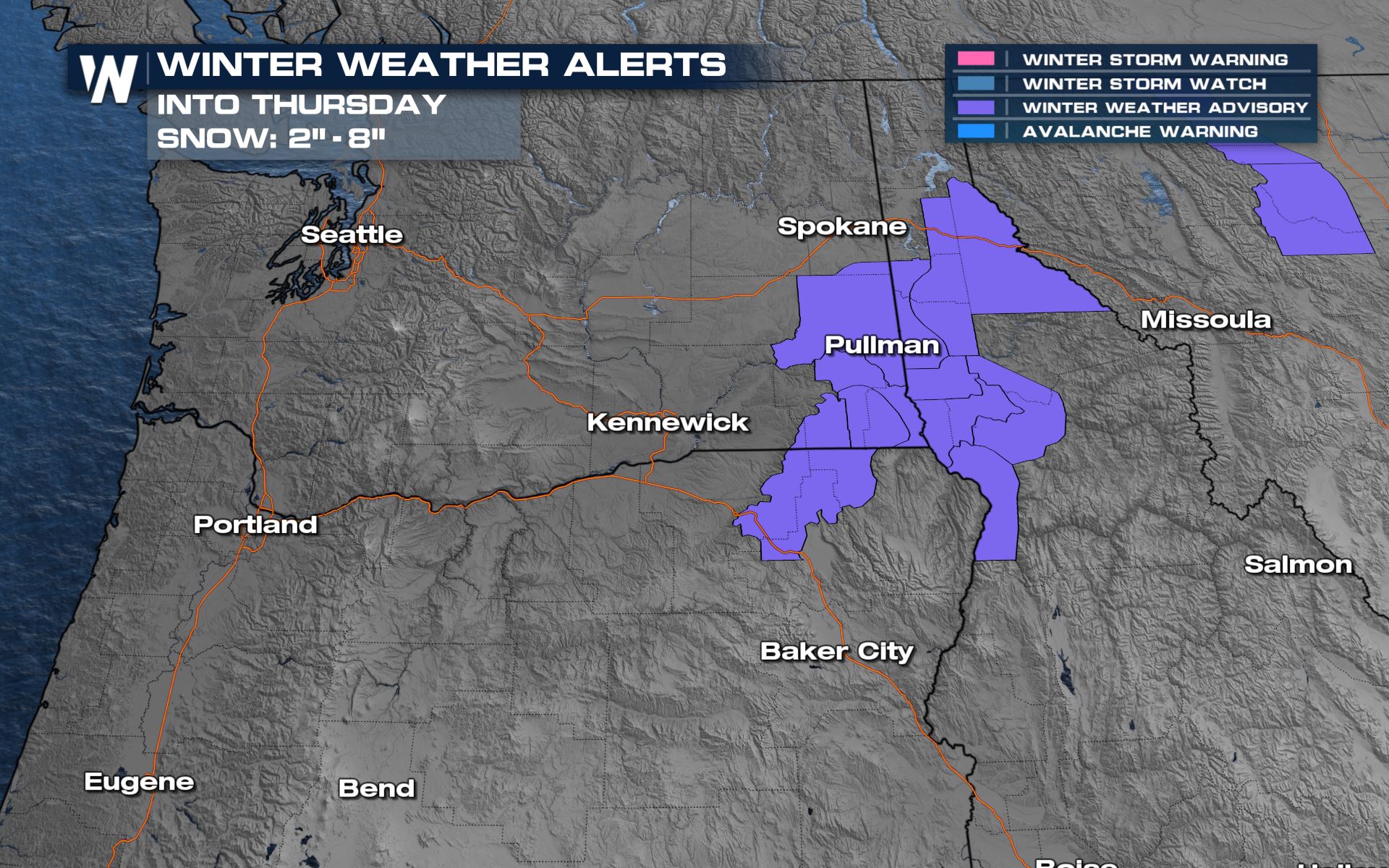 Forecast Timing
Wednesday night, showers across the coastal regions will be present with snow inland and through the higher terrain.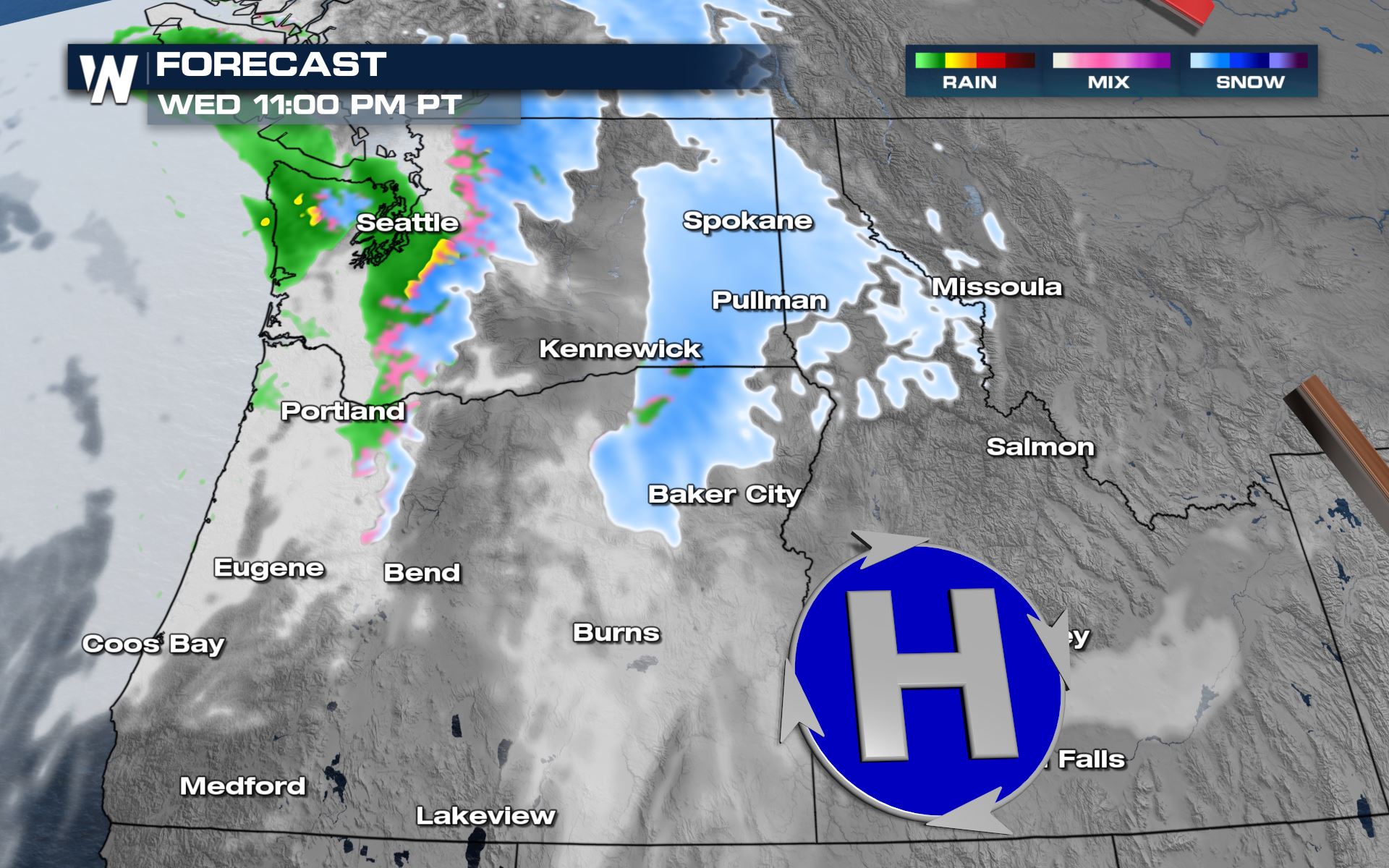 By Thursday morning, precipitation will be winding down.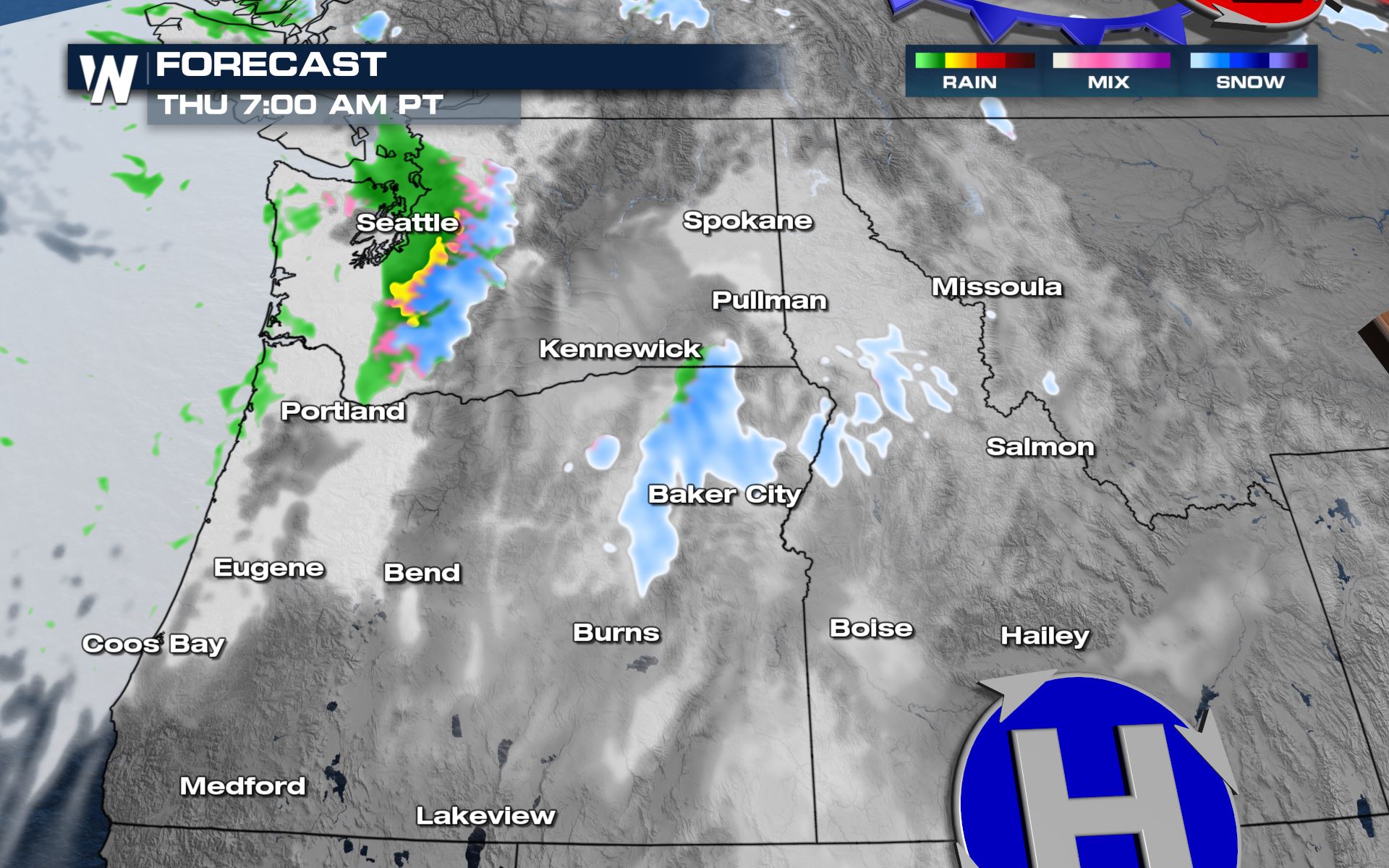 Forecast Accumulation
Higher elevations, like the northern Cascades and Blue Mountains or Oregon will see the highest accumulations.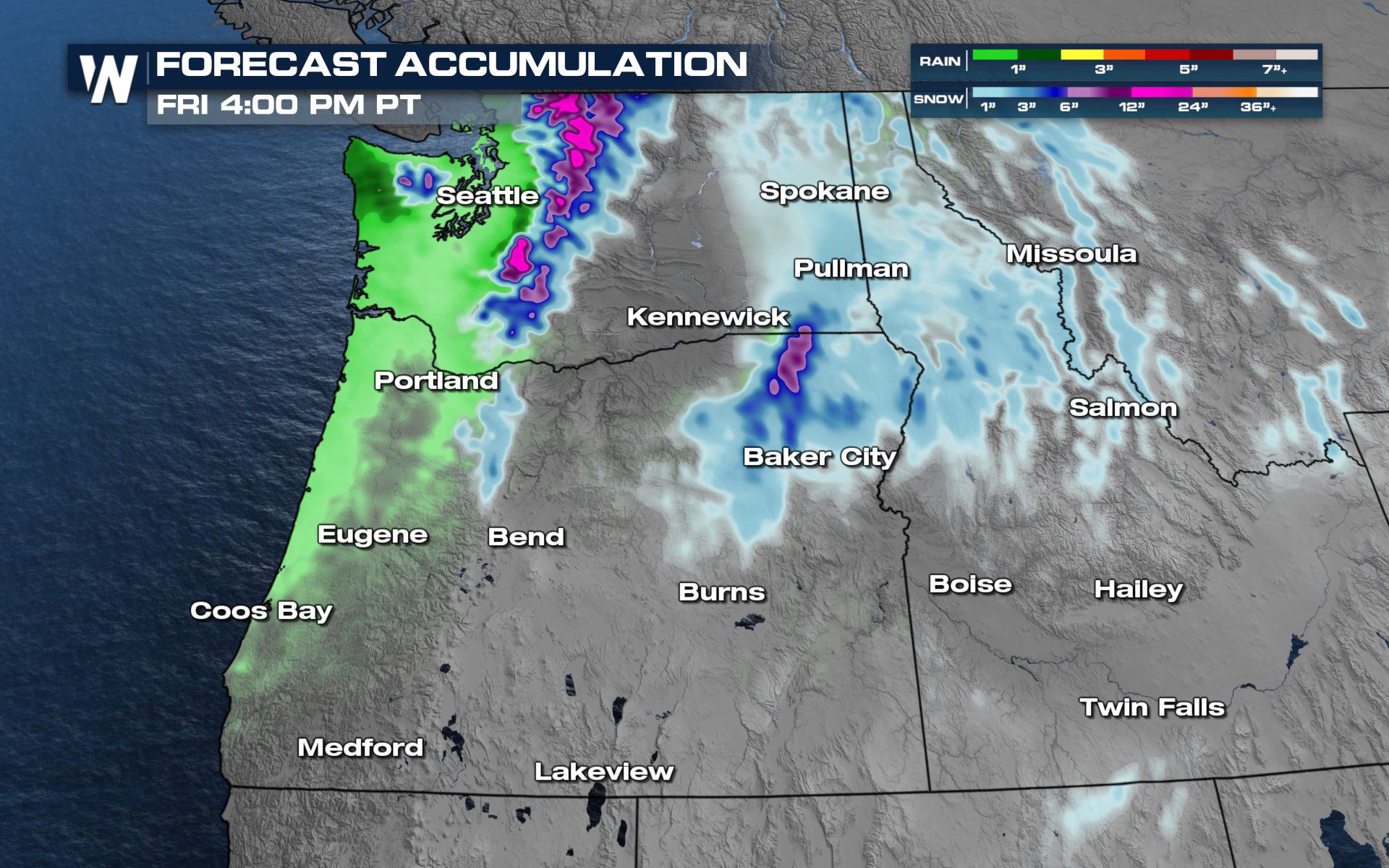 Cold
Areas of wind chill values 35 below zero will be possible through Thursday morning into far eastern portions of Montana. Wind chill alerts will be in effect for those areas.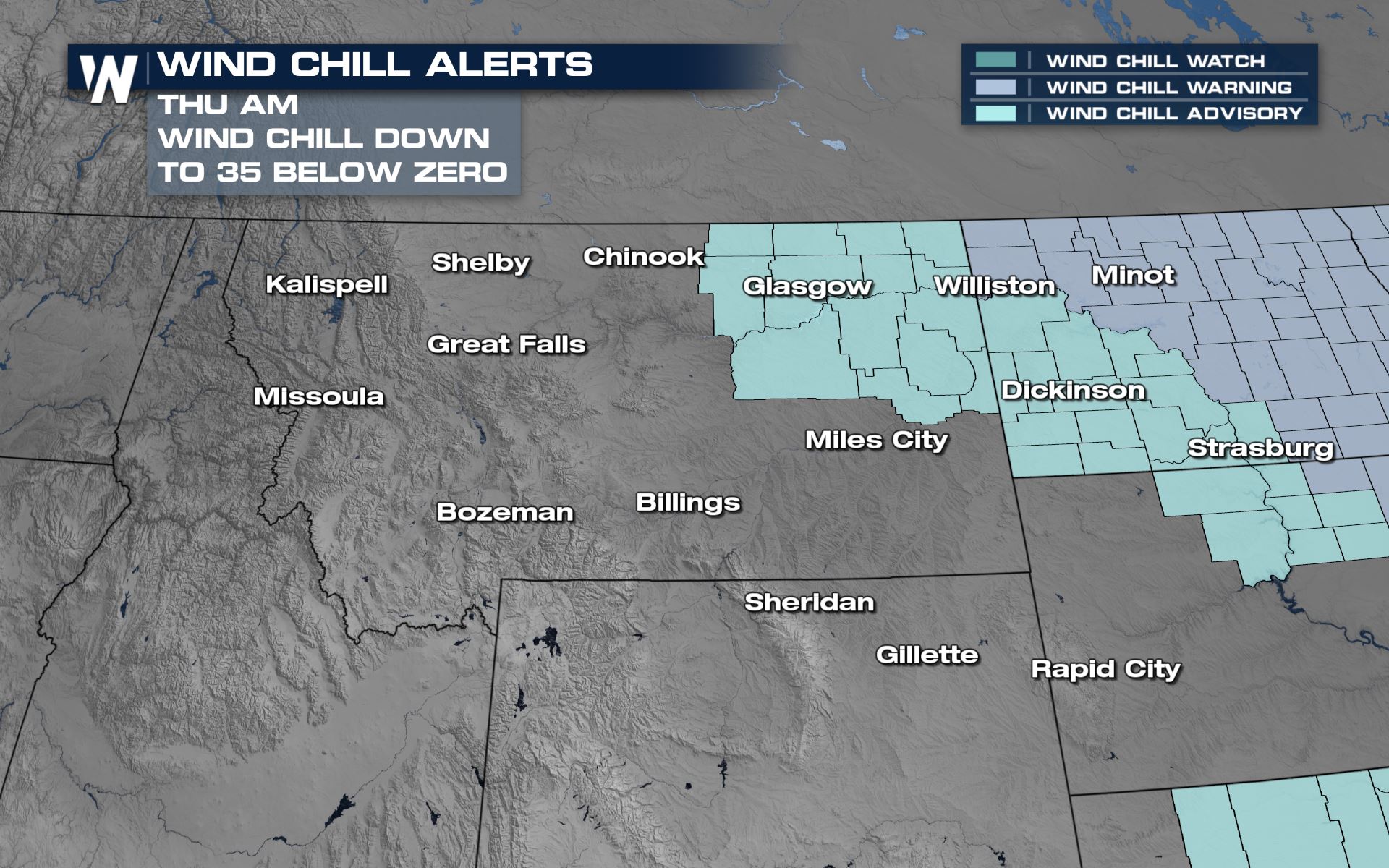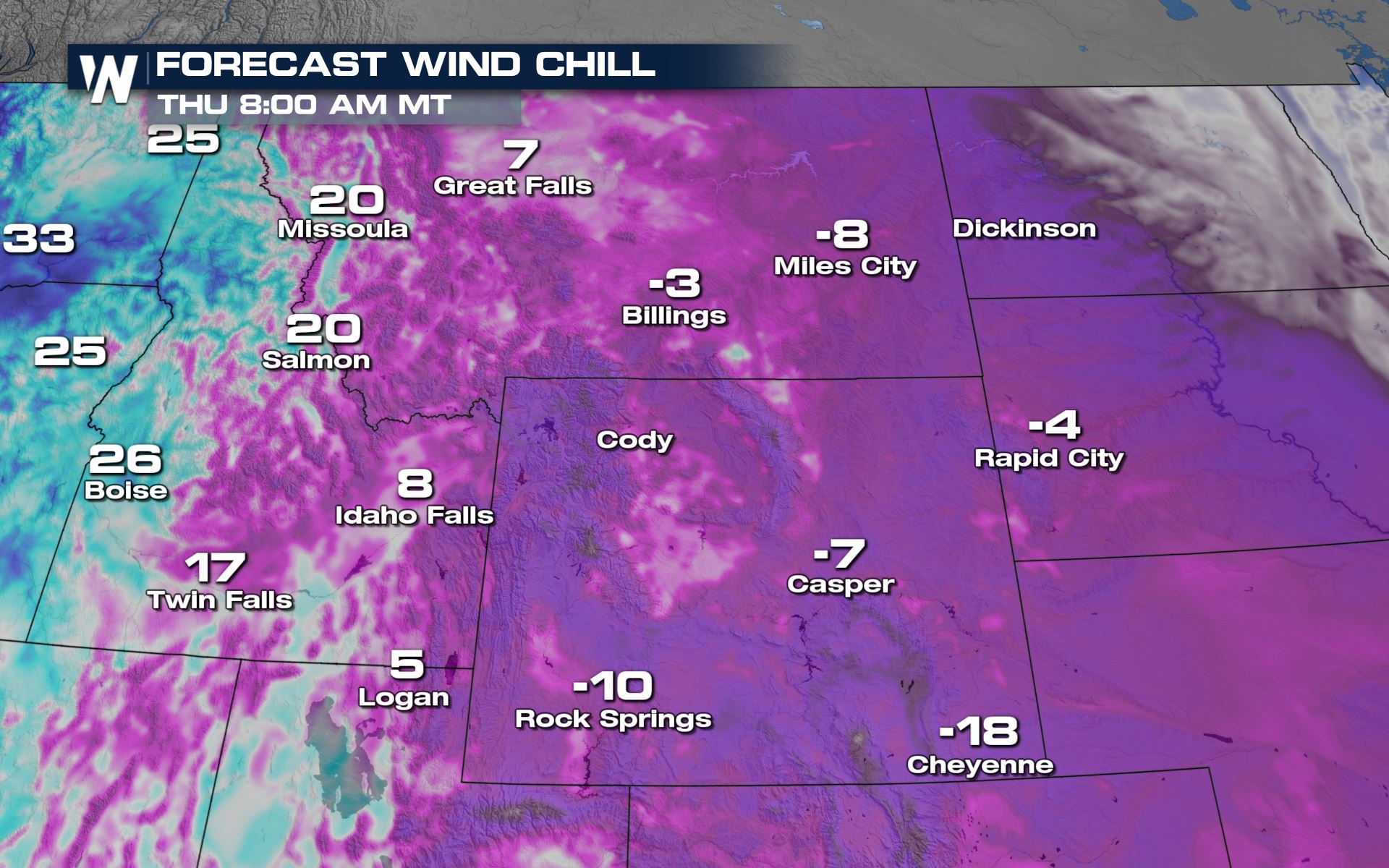 You can get more details on this top weather story in your Western Regional Forecast at :50 past the hour.