At least seven tornadoes in four different states touched down on Saturday. A tornado east of Little Rock touched down near Carlisle, Arkansas and was on the ground for nearly 11 miles.  It caused damage to many buildings but there no injuries thankfully.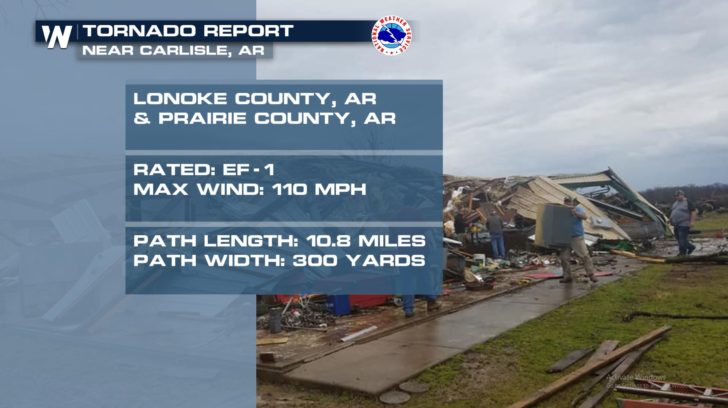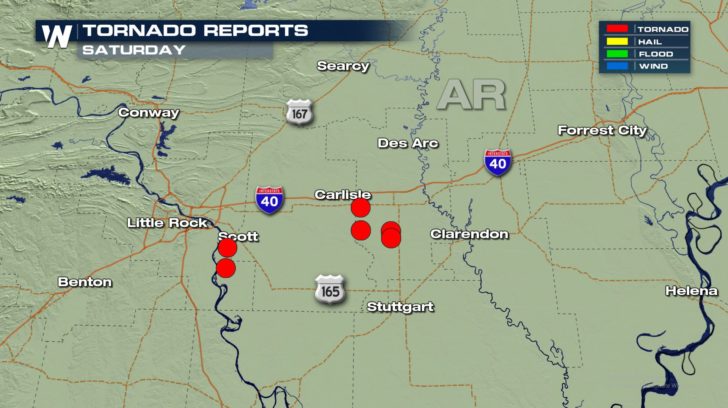 Another tornado in Arkansas led to two injuries. For more on that storm and other images from Saturday's severe weather,
click here
. On Sunday, the National Weather Service confirmed at least two more tornadoes to have touched down on Saturday, bringing the total count up to seven. On Saturday, five tornadoes were confirmed in Arkansas, Texas, Mississippi and Louisiana. All seven tornadoes were rated an EF-1 or an EF-0. Ongoing surveys and assessments of Saturday's storms could confirm more tornadoes in the next few days. Here's a look at two of the tornadoes confirmed to have touched down on Saturday, both in Louisiana: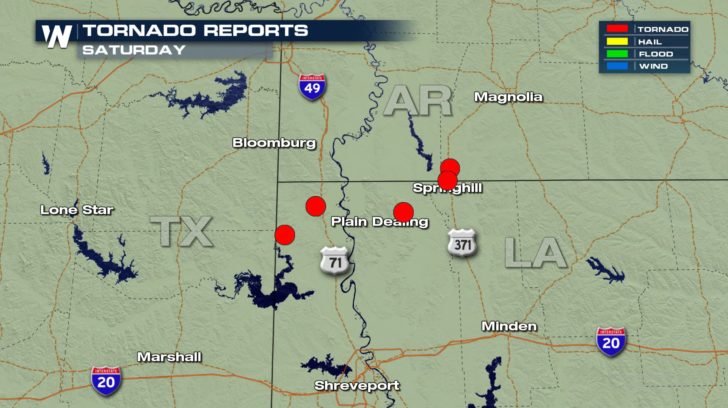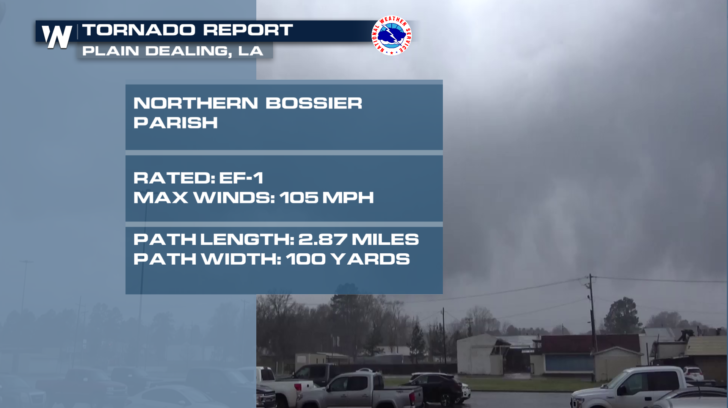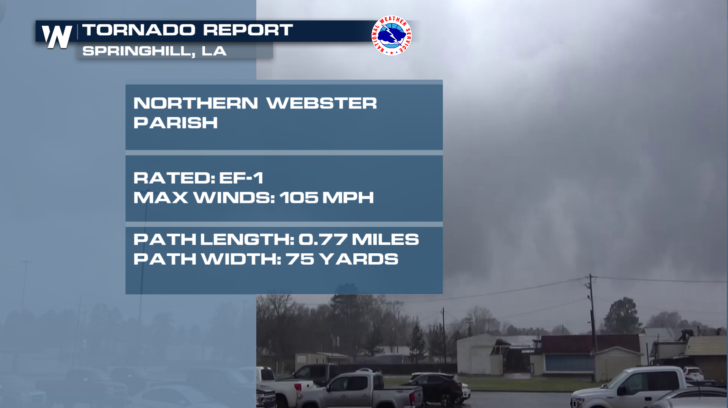 On Sunday evening, the
National Weather Service Office in Memphis, Tennessee
confirmed two tornadoes in their coverage area.  Both of those tornadoes occurred in far northern Mississippi on Saturday afternoon.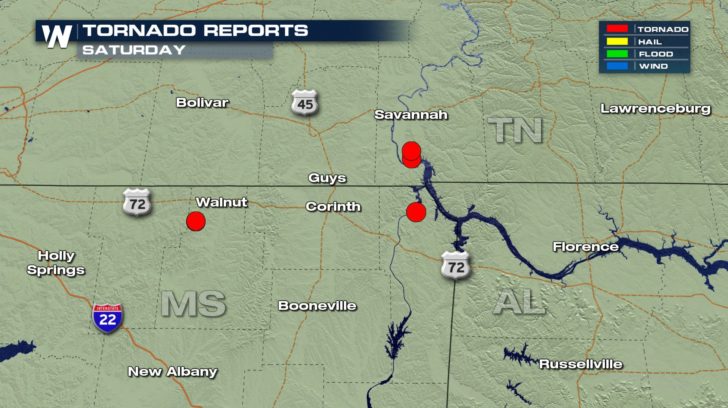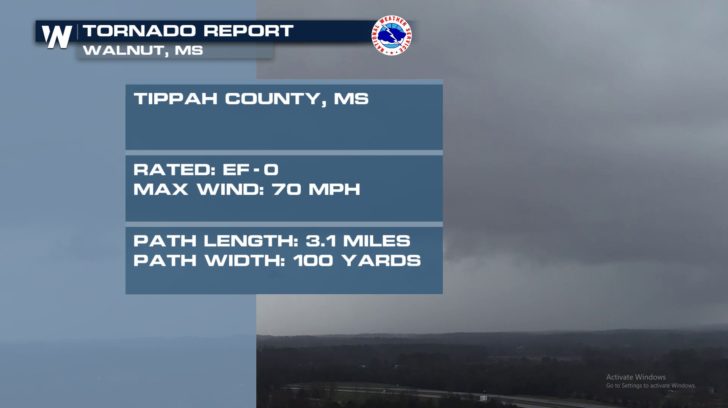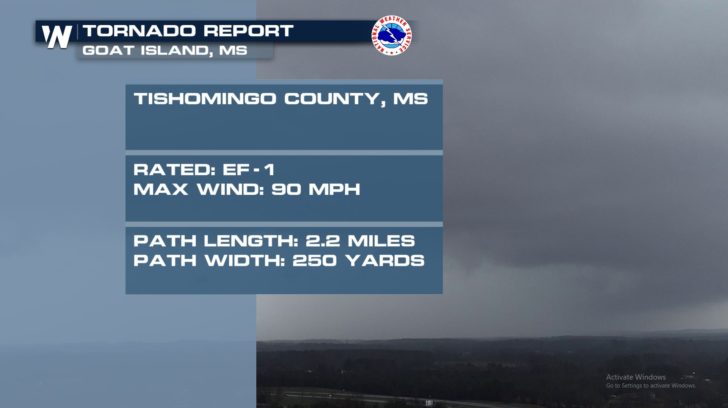 A big coast-to-coast storm system is shaping up for the middle of the work week, with more severe weather unfortunately back in the forecast. Stay with WeatherNation for the latest forecast and through severe weather season. For WeatherNation: Meteorologist Chris Bianchi